A Uniquely Filipino and French design story
October 22, 2021 | 12:00am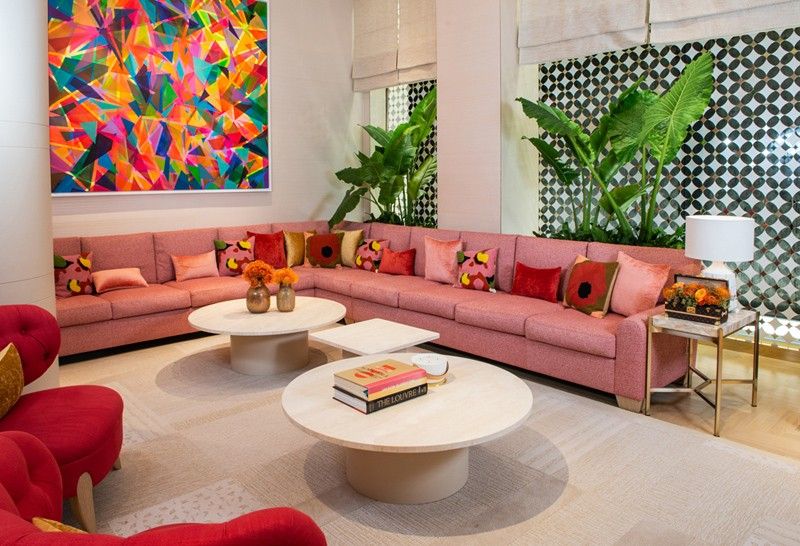 MANILA, Philippines — When you visit the nearly 1,000-square-meter new Louis Vuitton boutique in the new Greenbelt 3, there's more than just the hottest handbag or sneaker drop to fall in line for.
The fine design in the French fashion house's merchandise is present in the uniquely Filipino interiors curated by Philux co-managing directors and sister-duo Stephanie Kienle Gonzalez and Jessica Kienle Maxwell as Philux Spaces, the furniture company's interior design arm.
Look up: raffia and saguran ceiling panels designed by Philux adorn the ceiling presenting the current season's handbags as soon as you enter the store. I spotted some pastel and exotic Capucines on the pedestal.
Look below your feet and towards the areas they demarcate: custom-designed rugs by Inigo Elizalde, all sporting a melange construction technique weave mixing multiple yarn colors to create visual depth and texture, highlight this area, as well as the women's ready-to-wear area and the row of Iconic bags.
To your left are pieces by Bea Valdes — "Hibla 02," which combines cord, rope and tapestry — and English painter Russel Frampton's "Megrez Disc" using oil and metal on wood, overlooking the season's latest and the classics in women's shoes.
To your right is Olivia d'Aboville's "Fields of Color" and Philux's Palma armchair with the men's ready-to-wear by men's artistic director Virgil Abloh. Right now, the green in D'Aboville's hand-woven abaca polyester fabric piece matches the accents of green in the collection and the armchair. Behind it is a Sneaker Trunk housing some "holy grail" pieces for serious collectors.
Up ahead are Louis Vuitton's Iconics, under the glowing light of shell teardrop lamps sourced by Philux.
To the left at the back of the store are two lounges. Relax in Philux's Luna accent chairs as you peruse the women's ready-to-wear by women's creative director Nicolas Ghesquière with the round acrylic on wood strips of "Bliss" by Monica Delgado.
The other lounge is kept private behind Philux's capiz-inspired doors, where a painting by French painter Zélie Belcour hangs, matching the pink room with Philux's Luna side table.
Another international artist joining the lineup is Portuguese painter Carla Sa Fernandes with his painting, "The Emotional Creation #309."
Lastly, Philux's Paris table is where your personalized luggage, trunk and bag tag ideas come to life, whether you're going on a trip soon or investing to attract a near-future of unrestricted travel.
Filipino visual codes, artistry and artisanship are celebrated in Philux and Louis Vuitton's cross-continental collaboration. It's a concept worth doing some IRL shopping for.
***
Louis Vuitton is one of the 18 brands now in the new Greenbelt 3 along Esperanza Street, Makati, joining an expansion of Hermès' boutique and fellow LVMH brand Dior's biggest boutique in Manila and Virgil Abloh's Off White.