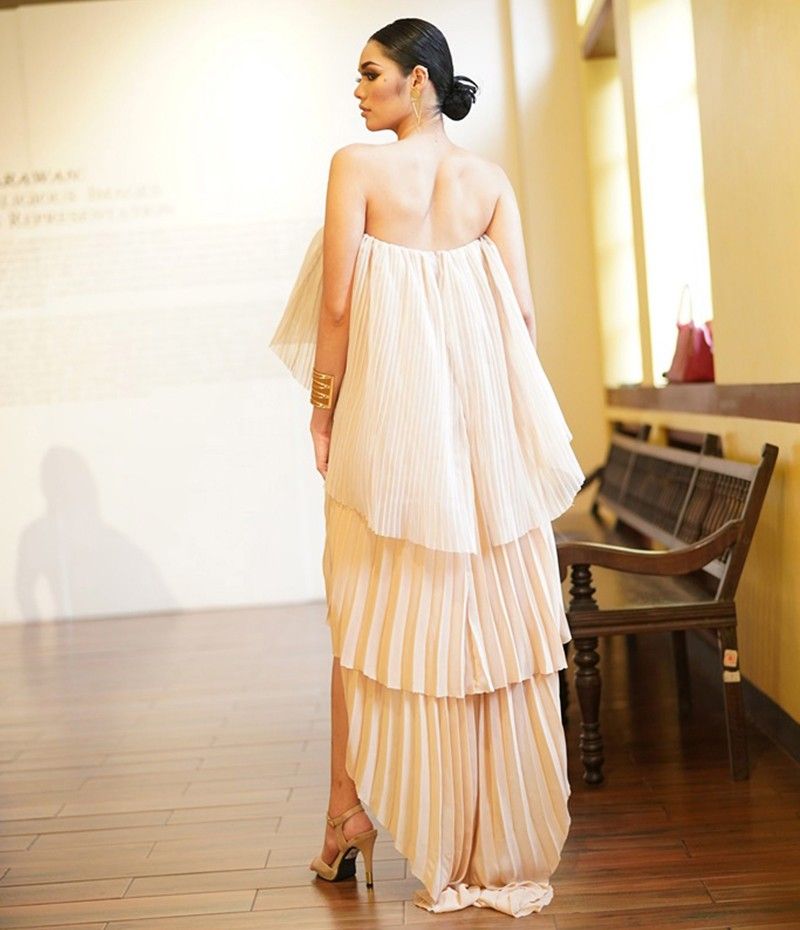 A sneak peek of Pablo Cabahug's 50-piece collection for his 10th year anniversary gala on Nov. 4 at PICC Forum
Pablo Cabahug's love story
MANILA, Philippines — It begins like love at first sight. Pablo Cabahug likens his 10th anniversary collection Rayons du Soleil to his love story with fashion. Breaking into the industry with a black dress with sheer geometric panels — sexy but not risqué, strategically revealing little to entice a closer look — his career began with an instant attraction. But a fleeting romance, it is not. A decade in since he first showed at Philippine Fashion Week Holiday 2010, Pablo is still being requested to make iterations of this same dress that started it all. A little '90s minimalist and totally modern, this silhouette is reinterpreted in rich black velvet as one of 50 pieces to be unveiled on his celebratory charity gala at the PICC forum on Nov. 4.
He has since progressed into a whole spectrum of sensual femininity, elaborating with more romance and flamboyance in pleating, drapes, a little more pin-tucked than his debut. Working with a palette inspired by sunrise to sunset until dusk, he recently unveiled a sneak peek of eight looks from the upcoming collection, such as a flirty sweetheart neckline gown with boning on the bodice that is dreamy with a bubble hem; or a mini with a ruffled lapel, executed as a blazer dress. It calls to mind the gray duchesse satin looks that won him an award.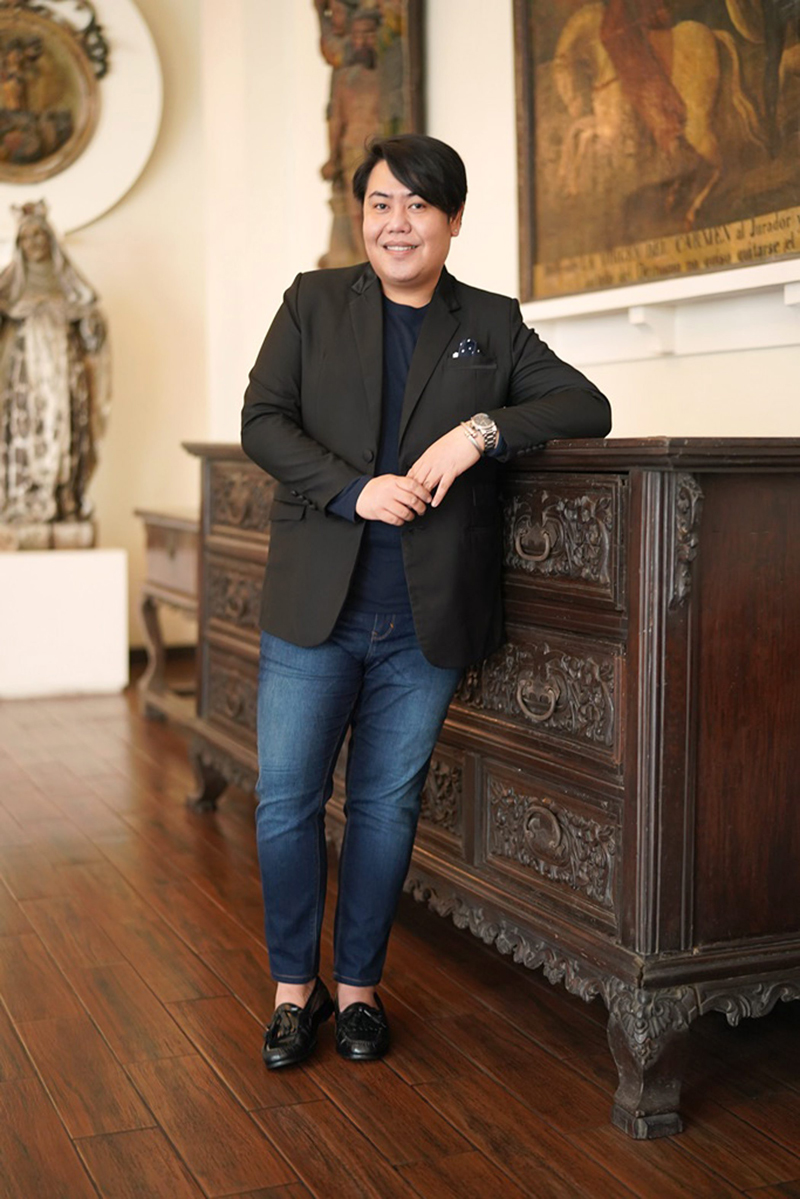 Filipino fashion designer Pablo Cabahug celebrates a milestone this November with a nostalgic look back, and a hopeful welcoming of the future. On Nov. 4, the designer holds a celebratory benefit dinner and gala show for his new collection entitled "Rayons Du Soleil" (Rays of the Sun) at the PICC Forum.
"These are my most memorable pieces. From when I started I until now, nagagawa ko parin sila. These defined my aesthetic. I reinvented and reimagined them with a different fabric and make it current with touches like pleating, but the look is still me," Pablo describes.
"The Pablo Cabahug woman is strong and knows what she wants. She is fashionable but not trendy. She is confident in her body. Sorry for the word, but I just want all my dresses to have libog. Pag walang libog, hindi ako. Something like a turtleneck gown, long sleeves but backless. Striking a balance. I don't show everything. That's up to the woman."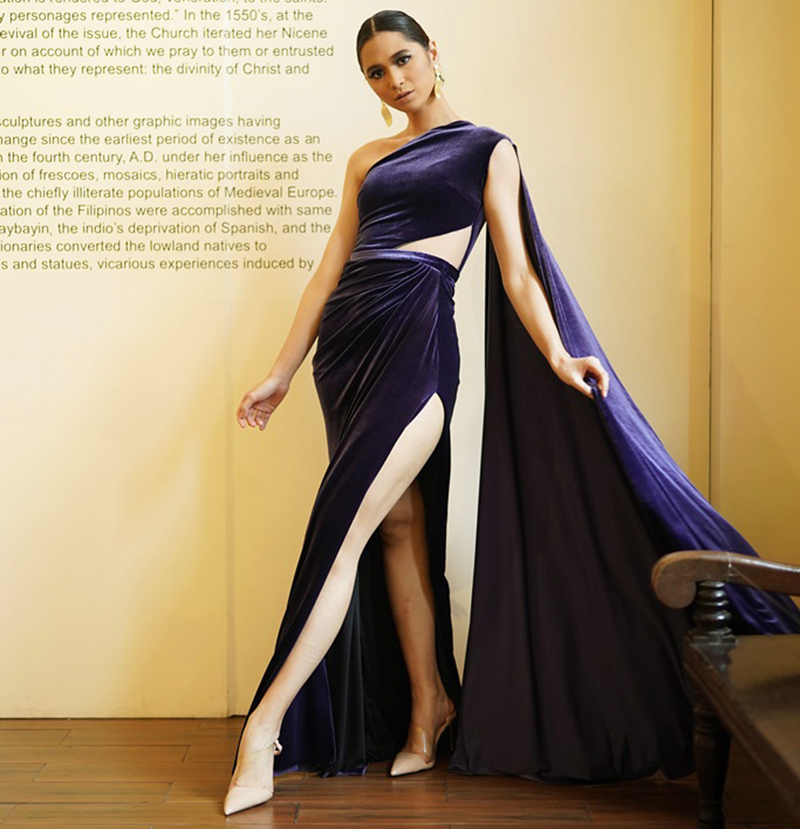 The gala is also about giving back. Pablo has pledged to give P1 million from the charity gala's proceeds for the construction of his high school alma mater Colegio de San Juan de Letran's gymnasium and the school's scholarship program.
"I was out in Letran. I know it's just high school, but I was able to embrace my creative side freely in Letran. My life isn't all beautiful, but because I was always able to fully express myself, I became stronger," he shares.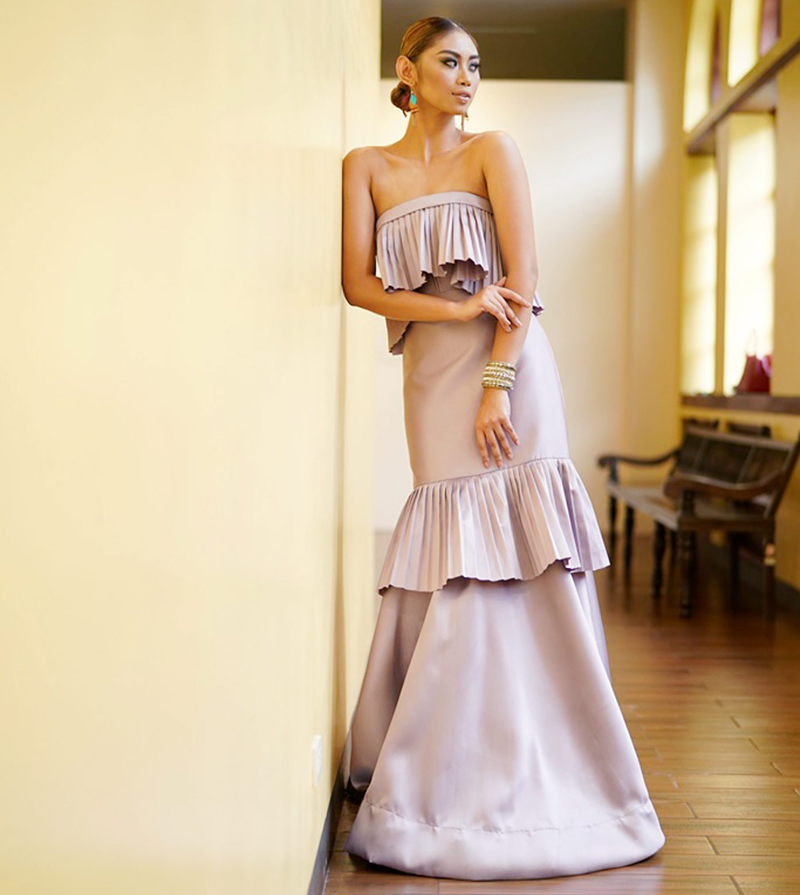 "I've been so blessed. I dreamed of becoming a designer, wanted to become a designer. I didn't take a fashion design course because my mom wouldn't let me," the communication arts graduate now recalls. Still, he gave fashion a shot, applying to become designer Randy Ortiz's apprentice.
"He did not hire me because of my strokes. He said, 'Ineng, matigas pa yan. Lambutan mo, bumalik ka sa akin.' I was really disappointed and thought fashion design is not for me. Sabi ko, mag TV director nalang ako," Pablo recalls.
But he couldn't stay away from his first love. Lacking any fashion design training, he applied as fashion assistant to director Jackie Aquino.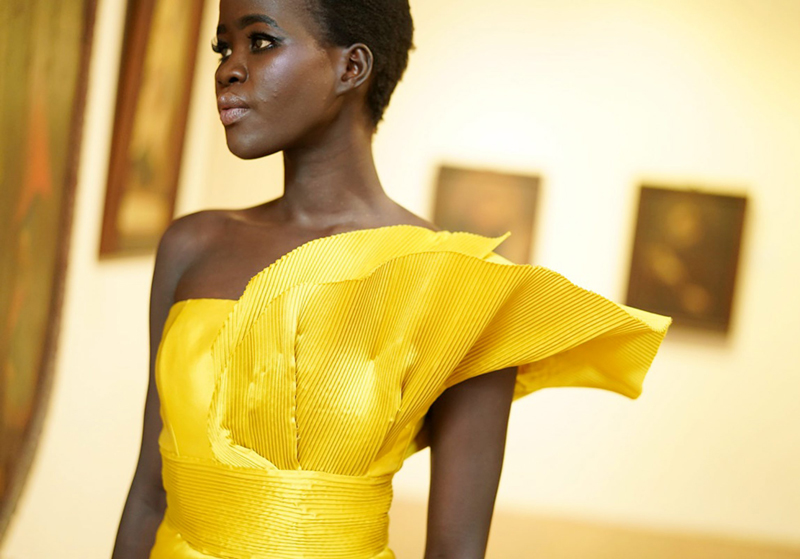 "Then I found out that he is Randy's best friend. Eh di natanggap ako kay Randy." The memory makes Pablo smile.
Jackie will direct Rayons du Soleil. "There will be performers. It's really a celebration," he says. The UST Orchestra will perform, and the finale segment will feature his muses through the years. They are still working around their schedules. "Kyla is the very first artista to wear me. It was a neon green crepe dress and I had just started my design career. For my second fashion week, I invited her, she didn't know me, and she went. Ipaglalaban ko siya."
* * *
"Rayons Du Soleil" is on Nov. 4 at the PICC Forum. All pieces from the upcoming collection will be available on pablocabahug.com and his atelier located at 8818 Kamagong St. cor. Sampaloc St., San Antonio Village, Makati.