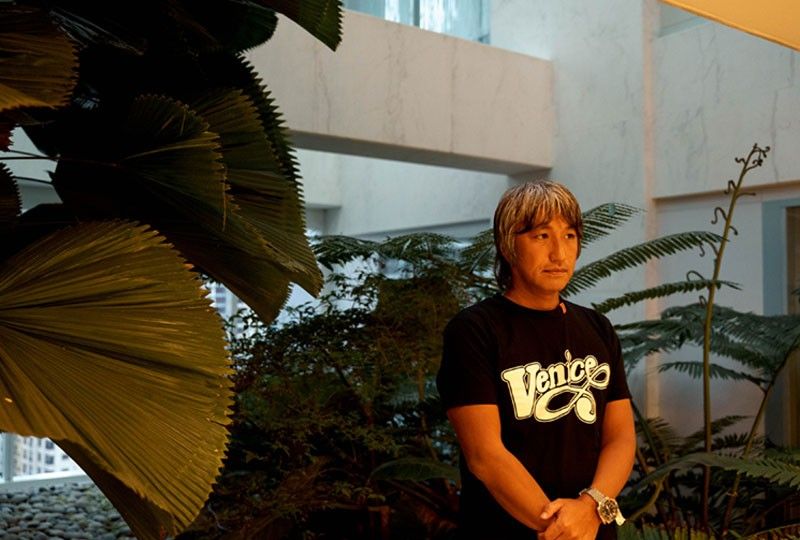 Mihara Yasuhiro: The fashion i know is a bit crazy
MANILA, Philippines — What we make are clothes that make people think. Fashion has the power of art. Fashion is something people wear, while art throws out questions. It's not art if it's just beautiful or aesthetically pleasing.
What I don't want to make is something that a hundred people will have the exact same reaction to.
We do not design. We start with an idea. We innocently express that idea, so it has to start there and respect the nature of that idea first.
The idea for this season? There are so many that we put all of them in all the clothes! The clothing patterns look simple, but they are actually quite complex.
Fashion is black and white. It is either beautiful or not, cool or not. Politics is not black and white. I have made collections with political statements, but what fashion can always state is it makes us happy. Even if I'm told tomorrow is the end of the world, I'll think, "What will I wear to it?"
The more familiar the fabric is to everyone the more important it can be to the wearer. If you see a photo from afar and then, when you look closer, it's actually an oil painting, it's fascinating and you fantasize what was in the mind of the designer.
I want to show something realistic — whether with denim, cotton or wool — and for the audience to have their own fantasy. I want to hide mine. I want to hide so they have their own. The more we dwell on realistic matters, the more the viewers become creative.
I think of shoes all the time, even when I'm in the bath. When I first started designing, it was shoes. The clothes have a different timeline and they're created congruently. In the end, when we put them together, I am pleasantly surprised that they match!
Who killed fashion? (Referring to his latest ad campaign): I started designing since I was 23, and when I first became aware of fashion, it was such a minority. Very special, exclusive. Now, the word "fashion" has become something very popular, a culture that is very close to everyone. The fashion I know is innovative, a bit crazy. That side of fashion has lessened. I don't know who killed it, but the fashion I know has become less.