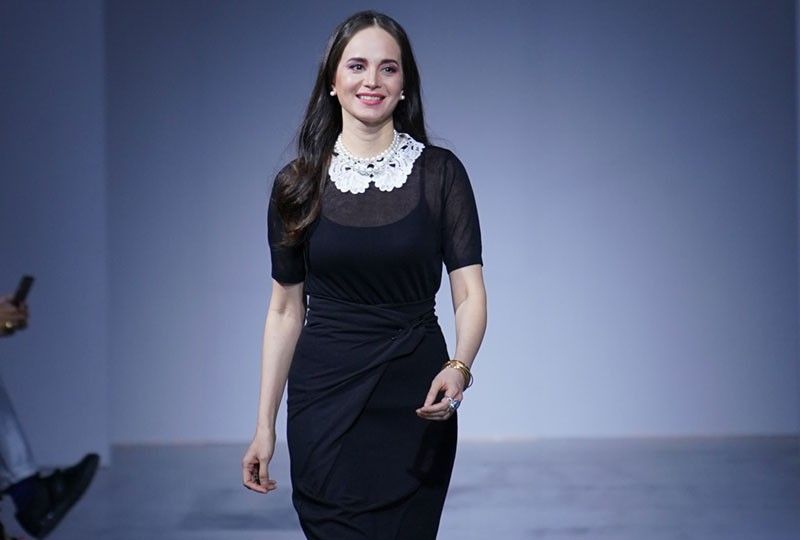 Kashieca collaborator Lucy Torres Gomez
Lucy Torres Gomez X Kashieca: Dressing should be easy and fun
MANILA, Philippines — My favorite part about collaborating with Kashieca is the freedom I was given, the big pool of materials I was given access to and allowed to play with. I was constrained only by my self-imposed rule of having 12 key pieces in this capsule collection. And I knew that I wanted it to be beautiful — yes, but also affordable.
This collaboration has always been in the works, actually — from soft talks with Ben (Chan) during our random dinners about doing this collection "one day" — but the busyness of life always got in the way. That is, until one such dinner when somehow everything just fell into place, schedule-wise, and in maybe less than two weeks we started.
This is different from my past collection with Kashieca because I started from scratch. The first swatches I looked at were for thread, color, fabric, weight. Then I chose colors and fabric specifically for each item in the collection.
The collection is designed to be worn by the mother, the teenage daughter, the student, the working girl, the housewife, even grandma. It is for every woman.
The silhouettes are inspired by the fact that looking good does not always mean trying too hard. Dressing up should be easy, fun, something that gives you pleasure instead of pressing on your stress.
The color palette of this collection is the holiday collection so I did some jewel tones — garnet, citrine, a beautiful green and silver and gold with hints of shimmer. Silks, too. Then it's anchored by basic must-haves in solid neutrals.
The challenges in coming up with the collaboration were choosing just 12 key pieces and stopping myself from also playing out each in more than just two or three colors per piece.
If I had to pick a favorite look from the collaboration? I love them all. I can play around the 12 key pieces and mix and match them more than just two dozen ways!
My design process is easy. I know what I want, I edit myself by sticking to a theme, and I have fun.
The modern woman is self-assured, unapologetic about the choices she makes.