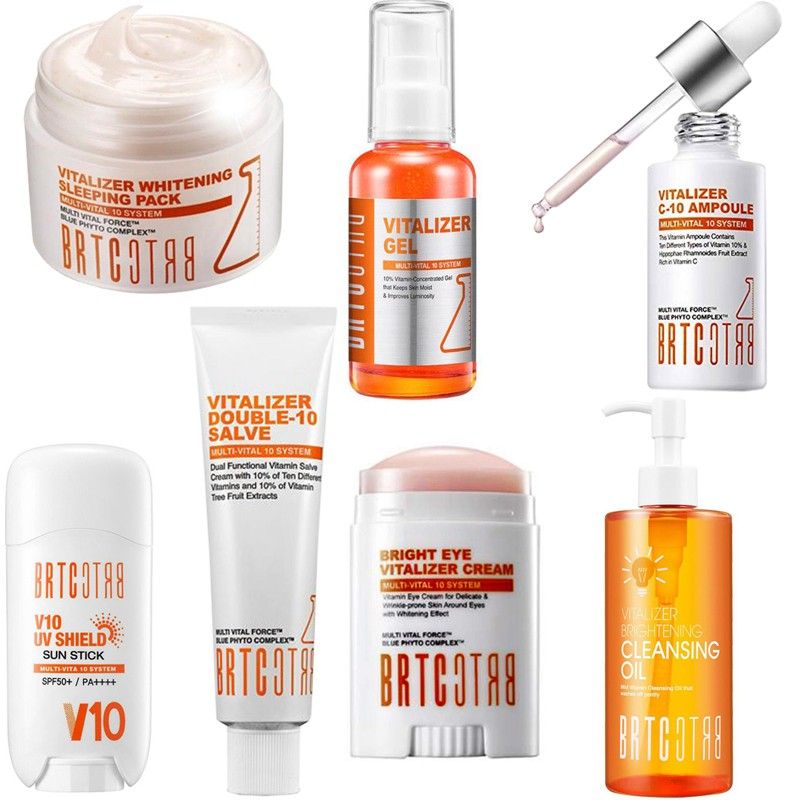 Now available in the Philippines, Korean beauty brand BRTC's Vitalizer range will give you instant brightening results without the irritation.
Did your skincare stop working? Maybe you need 'Skip-care'
MANILA, Philippines — Korean beauty is synonymous with formidable 10-step skincare, but one brand that's just arrived in Manila is advocating the opposite.
Dermacosmetics brand BRTC's approach is about efficient and fast-absorbing formulas packed with a high concentration of skin-loving vitamins so you get the same 10-step results with just a three-step ritual, post-cleansing, with consistent use.
The antithesis to the more-is-more notion of doing the most for your skin, the new beauty trend called skip-care is about simplifying not only the number of skincare steps and products you apply, but also in choosing formulations with a short list of ingredients, paring it down to only the multitasking, powerful ones with less fillers.
It's an approach that's in line with BRTC's ethos. And because it's based on the science of skincare, it chooses to be a brand that doesn't just target women.
BRTC general manager for Global Sales and Strategy Jason Park says during their Manila launch, "We break the barrier and concept that skincare is only for females. We are for all human beings, anyone who wants to take better care of their skin."
"Thirty percent of our staff are assigned purely for research and development in our centers in Jeju where we produce only with natural ingredients. We register 130 more patents globally," he emphasizes.
Using fewer products definitely minimizes the risk of irritation and perfectly good ingredients canceling out one another, but BRTC's proprietary patent Blue Phyto Complex, certified by organic certification organization Ecocert and in every BRTC skincare product, is also scientifically approved as an antioxidant that facilitates the body's anti inflammatory process. It is harnessed from a range of healing blue flowers, thus its name.
I am enjoying the fast yet non-irritating brightening effect from the Vitalizer range, especially the efficiency of the Whitening Sleeping Pack, a leave-on overnight mask. Sleeping packs are typically a moisturizing layer used to simply seal in the skincare with active ingredients layered underneath, but BRTC's take on it is itself packed with 10 percent multivitamins such as stabilized double-coated vitamin E, adenosine, and niacinamide to reduce the appearance of fine lines while brightening skin. It's the perfect "skip-care" item. On lazy evenings, I skip everything after cleansing, slather it on, and wake up with a surprisingly visible healthy glow. I like that the choice to either elaborate or abbreviate our approach to beautifying self-care is now easier to make.
* * *
Available at BeautyMNL, Watson and Landmark.
Print on demand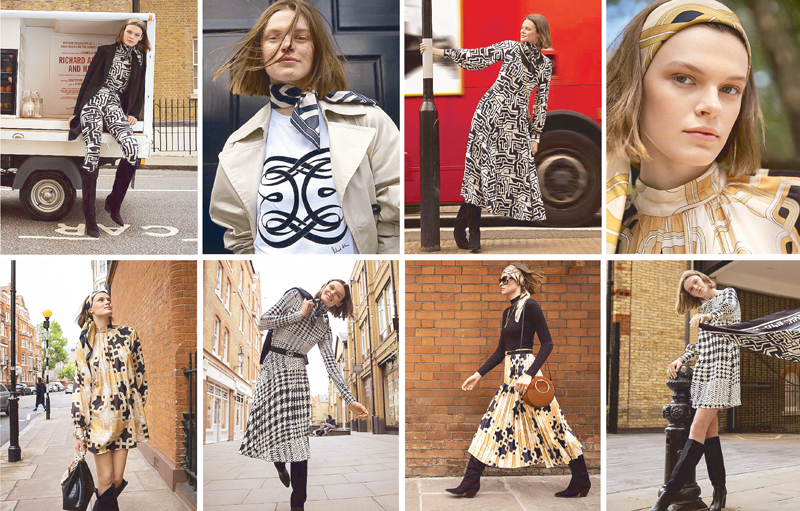 Clothing retailer H&M taps British brand Richard Allan for a collection inspired by the Swinging '60s.
H&M announces a collab with eclectic British brand Richard Allan, founded in 1962 and renowned for its scarves in bold designs, abstract patterns and vibrant colors. The womenswear collection features iconic Richard Allan prints reimagined in designs by the H&M in-house team.
With a wide range of dresses, blouses, skirts, shirts, trousers and accessories, the Richard Allan x H&M collaboration is a contemporary womenswear collection offering an exciting '60s vibe. The silhouettes are long and eye-catching with details such as high necklines, wide cuffs and soft pleats, while the color palette and prints are a re-awakening of Swinging '60s London.
The Richard Allan prints used throughout the collection were sourced from its vast archive. They include prints like the pulsating Piccadilly, flowing Paraph, Palme, which is based on the tree and Sanaa, named after the historical city. Patterns such as Muse, an abstract representation of the Nine Muses of Greek mythology, and Scott, an interpretation of early woven plaids from the Scottish lowlands, forerunners of modern Tartans, offer strong geometrical patterning to the contemporary fluid shapes.
"It is wonderful to know that my father's prints will be worn by a whole new audience ­— he would have been thrilled, as I am. Many of his colorful designs are as relevant today as when first conceived from the 1960s to the 1980s and H&M's re-interpretation for the 21st century is an inspired creation. It will hopefully open the door to new generations in new places, showcasing the extraordinary talents of Richard Allan, whose prints became a by-word for colorful chic," says Cate Allan, creative director of Richard Allan London.
"Swinging London in the '60s is such an iconic era full of wonderful prints and an exuberant spirit that still feels very now. We're absolutely elated to be collaborating with one of the most statement-making print designers from this time. By taking these classic vintage prints from scarves and reimagining them in a new context, the pieces from the Richard Allan x H&M collection feel both strong and feminine, yet with a sophisticated touch," says Maria Östblom, head of Womenswear Design at H&M.
* * *
The Richad Allan x H&M collaboration is now available in all stores nationwide.