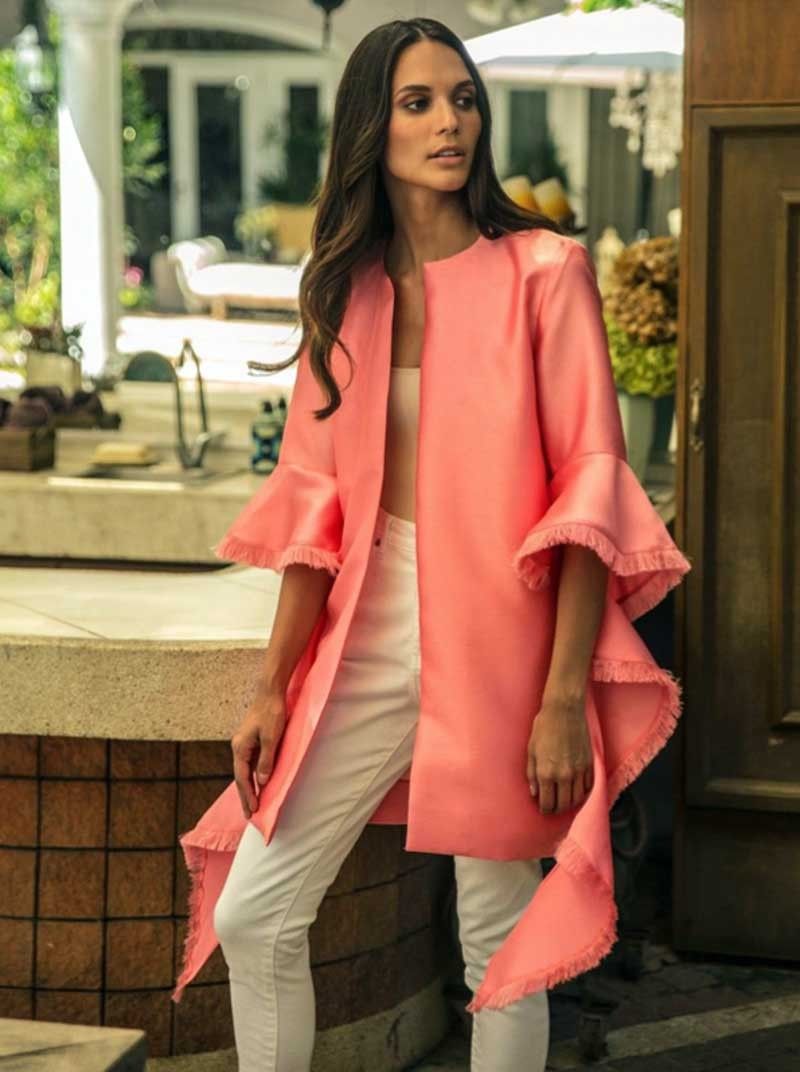 Now that I'm Paris-based, I only wish I could maintain what I have worked for all these years and even make my brand stronger as I go.
Charina Sarte is home for the holidays
MANILA, Philippines — My favorite Charina Sarte piece is a sheer cover-up, dip-dyed in gradient hues of the sunset to dusk, purchased years ago from her Greenbelt 5 boutique. The ready-to-wear store has been offering off-the-rack party-ready solutions that women can just step into for nine years now. You can count on Charina for silhouettes that give ease to the wearer — midis, jumpsuits and coords — with a figure-flattering flowiness. It's joyful with an easy indulgence, ideal for every inevitable occasion and festive dressing requirement that living in Manila calls for. It's warm, it's humid, and there's always a party. Now based in Paris with her family, Charina is visiting with many reasons to celebrate. YStyle steals a minute to talk shop.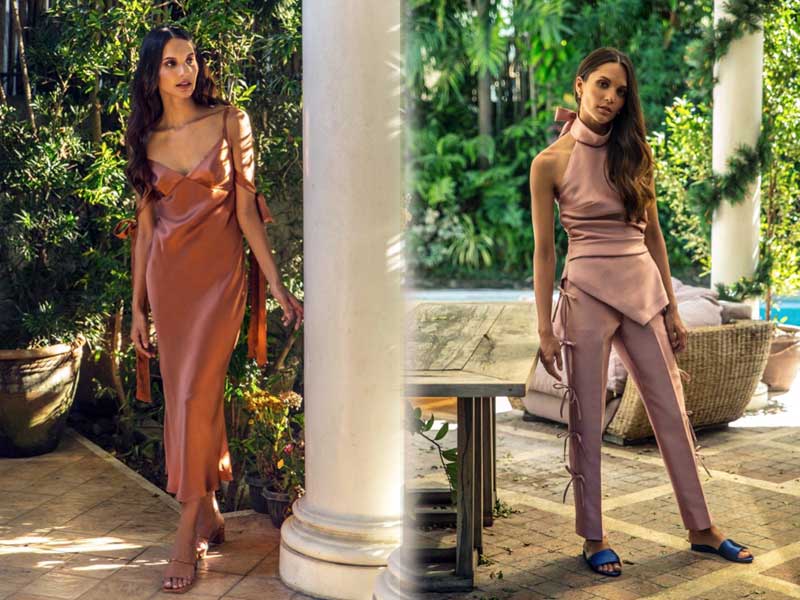 Ystyle: Happy nine years to your Greenbelt boutique! How has the journey been so far?
Charina Sarte: Thank you! It's been a long road but I'm so blessed to meet so many amazing women along the way. Being part of each other's journey, you learn so many things. I'm thankful for all the friendships I forged throughout the way. Now that I'm Paris-based, I only wish I could maintain what I have worked for all these years and even make my brand stronger as I go.
Designing for the Filipina over the past 14 years, how has she changed?
The Filipina is now more confident and adventurous. Strong, independent, sexy, and more comfortable in her own skin.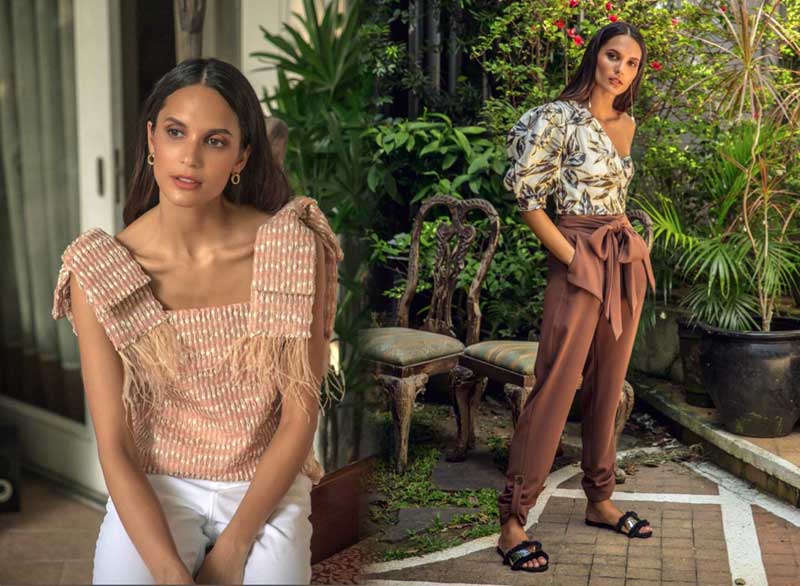 What does "Holidays in the Tropics" mean for you now and how does it translate into your latest pieces?
Now that I'm based in Paris, spending the holidays in the tropics is something I really look forward to. Nowhere else in the world celebrates Christmas like we do in Manila. With the countless parties happening this season, I wanted to equip the ladies with options to wear to whatever party or event they have.
Did you try anything new in this collection?
I used various fabrics from silk satin to gazar, chambray, tulle and organza. I fringed the hems of some pieces to give it that edgy feel despite using luxurious fabrics. I also embellished some pieces with ostrich feathers for that holiday look.
If you could name a hero piece from the collection, which one is it and why?
I adore the blazer and the vest because they're so easy to throw on with jeans and a top. And voila! You're ready for that party.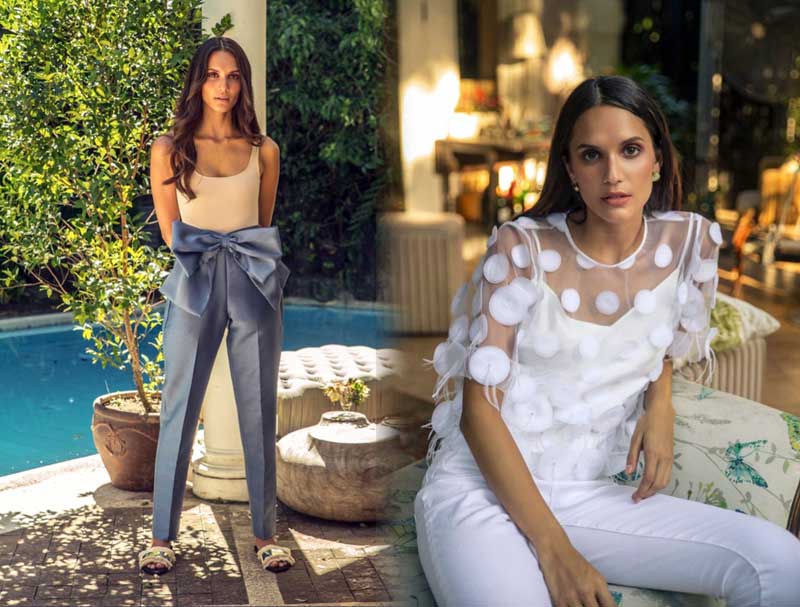 How have the changes in your life — getting married, having a baby and now being based in Paris — influenced your process and output as a fashion designer?
I live in the garment district in Paris. Down my apartment are a number of amazing fabric stores. Having access to all these beautiful fabrics helps me come up with really special pieces. Also being in the fashion capital of the world, there is inspiration everywhere.
What lies ahead for you and the Charina Sarte brand?
I have so many plans for next year, but I would love to do collaborations and partnerships with local artisans and brands to showcase capsule collections. I'm also working on servicing global markets through better e-commerce. I have been playing around with the idea of creating a line to captivate the younger market with more accessible price points.
* * *
Charina Sarte's boutique is in Greenbelt 5, Ayala Center, Makati.