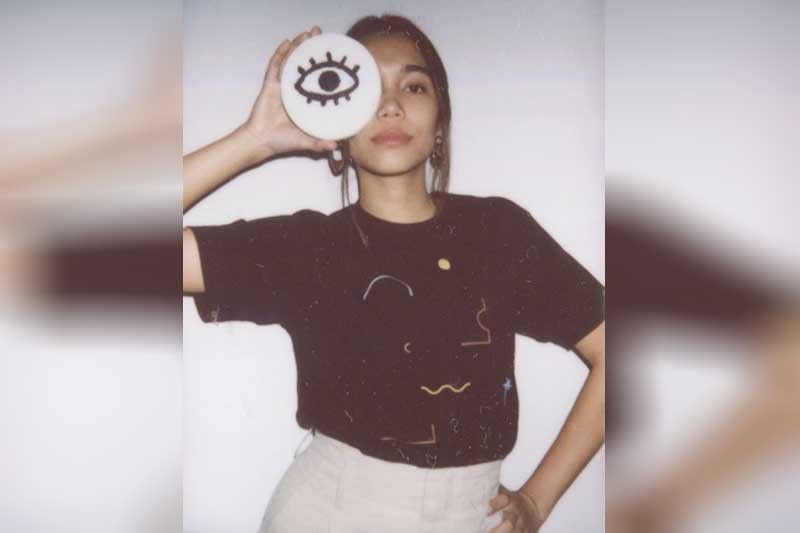 The Uniqlo UT Feel The SEA collection is now available in select Uniqlo stores.
Photos by Natalia Parsonson
Paulina Ortega feels the sea
David Milan
(The Philippine Star) - June 8, 2018 - 12:00am
MANILA, Philippines — Filipino designer, art director and visual artist Paulina Ortega is the latest designer to collaborate with Japanese fast fashion brand Uniqlo in its line of graphic T-shirts UT for a reprise of UT Feel The SEA, a collection that puts its focus on Southeast Asian talent and culture.
Ortega grew up in Cebu and is now based in Sydney; her memories of home are manifested in four designs: minimal renditions of palm trees, palm fronds, the sun, waves, and lines that hint at Cebu's structures, mimicking paper cutouts informed by years of doing collages.
She joins Indonesian textile designer and artist Harishazka Fauzan and Thai visual artist Jirayu Koo in their interpretation of tropical life. Uniqlo's last UT collaborator was fellow Cebuano artist PJ Ong a.k.a. Inodoro who did five abstract and geometric T-shirt designs late last year.
In Manila, she does editorial design projects for clients like local apparel and lifestyle retail giant Bench for their coffee table book Love Local's creative direction, book design, cover design, illustration, and collage as well as It Girls Georgina Wilson and Solenn Heussaff for the cover design and inside art of their bestselling book Besties.
You could say Ortega's minimal and feminine style has also helped shape the country's growing independent retail scene by giving it a distinct look, having done branding for hip homegrown labels swimwear Float Swim and retail store Tropa.
In classic white, black, gray and navy with the inclusion of a muted shade of salmon pink, Ortega's UT T-shirts have the makings of the tees of the season. YStyle learns more about the collaboration with the designer herself. – MT
YSTYLE: What was your inspiration for the design?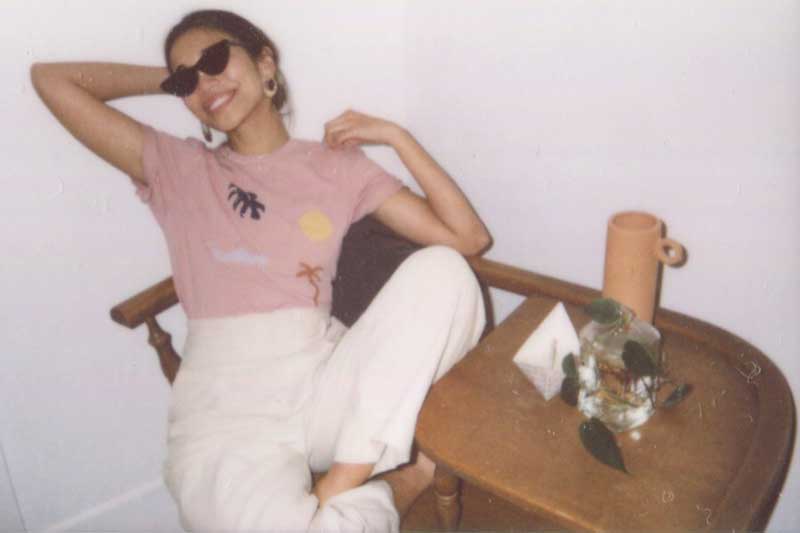 PAULINA ORTEGA: All my nostalgic memories of home. (Laughs) No, really, I've been living outside of the Philippines for a few years now, and although I come home to visit quite often, there is this lingering sense of homesickness when I think about the Philippines. And so it was with that bit of nostalgia that I began my design process for the collaboration. I was inspired by very fond childhood memories of weekends at the beach with friends and family, relaxing on a boat, listening to music, reading a book under coconut trees, staring out at the sea. I grew up in Cebu, so the concept of "weekends at the beach" was basically every weekend.
What were your references when you were conceptualizing them? What was on your mood board?
You'll see that there is an overarching geometric sensibility to the designs for the Feel the Sea collaboration (not just in my designs but also in the work of the other collaborators). And so, jumping off of that theme, my mind immediately went to the bold shapes found in the collages of Henri Matisse, who has been a big influence on my work for years. And so I sort of took cues from his work and reinterpreted things digitally. There's a very childlike playfulness and naiveté, almost, to doing big, bold and simple shapes. And I thought that approach perfectly complemented my own childhood impressions of home.
Can you tell us about the color palette you chose?
Primary tones to go with the basic shapes, with a helping of sweet summer hues for that tropical feel.
If this collection had a soundtrack, what would be on it?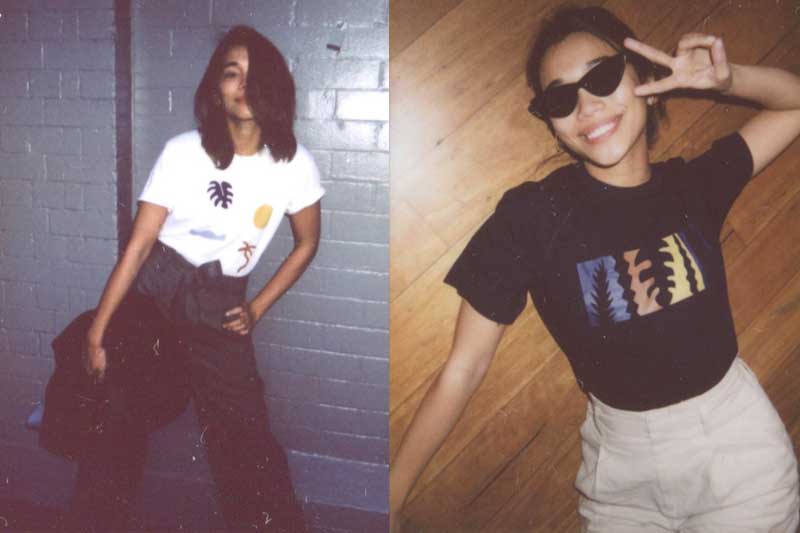 Lots and lots of Blood Orange and Frank Ocean. Possibly a bit of SZA (and dare I say Madiba Riddim by Drake?) Tunes perfect for cruising on a boat.
What's your favorite piece from the collection?
This is like asking a parent to pick a favorite child! I can't do it.
You've collaborated with several local independent brands. Can you enumerate some of them?
Yes! My last collaborative retail collection was with Float, and I recently also worked with Halo Halo and Tropa to develop and design their brand's visual identity for them. I love the process of collaborating with brands and fellow creatives. Each time is an amazing opportunity to challenge myself, learn something new and potentially create something I wouldn't have otherwise thought to do by myself.
What is your next dream collaboration?
I am actually working on a little something at the moment with a favorite Filipino brand of mine! I'm still incredibly intrigued by working with fabrics and have been pursuing ways to paint and express myself in that space, so that's kind of where I'm going with the next collaborative project I'm working on.