MANILA, Philippines — For Loewe's fall/winter 2018 collection, creative director Jonathan Anderson strikes gold with a lineup that's the embodiment of every YStyle woman. She is all about supple leather looks in lovely neutral tones — exactly what the Spanish luxury fashion house is known for.
Considered one of the strongest shows during #PFW, the collection revolved around cozy fur coats and relaxed co-ord suiting with lux leather detail. The lineup also had a series of looks that were tailored for the everyday woman. Think fluid dresses and skirts, pullover sweaters on top of lace dresses and narrow tunics with flowing polka-dot ruffles. The color palette remained monochromatic throughout the show with slight hints of navy and rust to liven up the lineup.
For this season, we ask you to direct your attention to this striking blue number. The white cotton dress was constructed with vertical strips of dark blue leather which clustered from the torso, and then gradually disperses through the skirt and sleeves. The look was every bit impressive as it is no secret that Loewe is known for their skills in leatherwork.
In today's look of the week, YStyle takes inspiration from the fall/winter collection that's got everyone wishing their wardrobe was stocked up with this ready-to-wear lineup.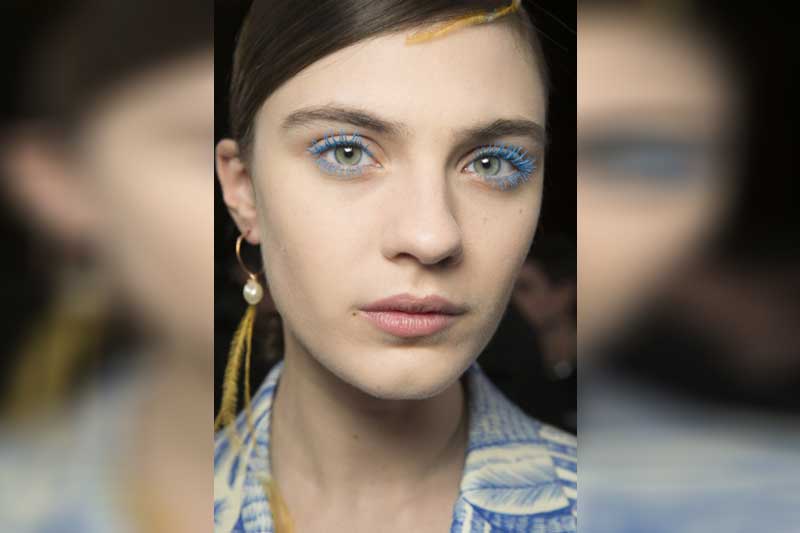 BEAUTY
Dries Van Noten fall 2018
If there's one beauty product we rely on to keep our faces in check, it's without a doubt mascara — colored mascara that is.
For the Dries Van Noten show, makeup artist Peter Phillips painted top and bottom lashes in neon-hued Diorshow Pump'n'Volume mascaras, some of which he custom-mixed for the occasion. The makeup artist kept the skin and lips natural, making the burst of color stand out even more. Phillips applied eight different shades, "All the girls had big, colored lashes. We had chemical yellow, bright orange, deep purple, shocking blue, chartreuse, billiard green, and brick."
Talk about a major beauty moment.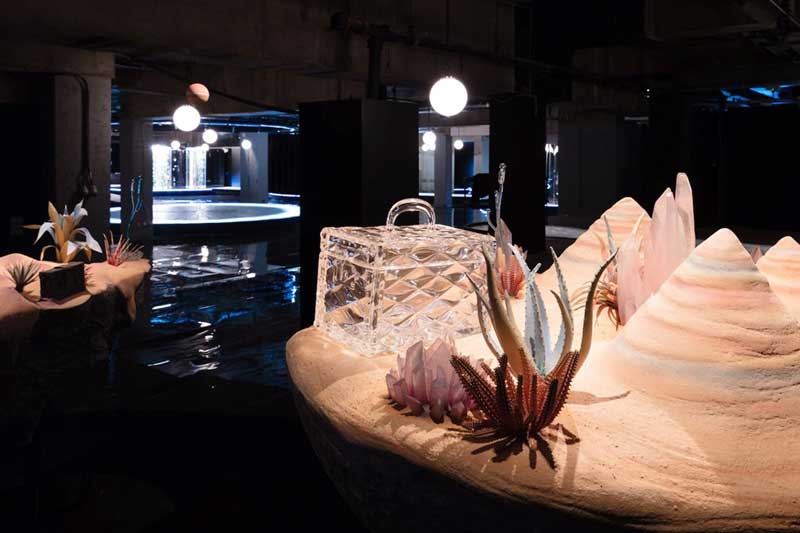 EXHIBITION
The Flipside
Held at the Old Selfridges Hotel, the multisensory exhibition called The Filpside features conceptual creations from Louis Vuitton, Loewe, Gareth Pugh, Byredo and more. The free exhibition offers a journey into luxury and a look at its various aspects. Selfridges has also provided their own interpretation of luxury through a video dedicated to the project. Entitled Radical Luxury, the short film, shot by director and photographer Norbert Schoerner, also asks what luxury means today. The exhibition will run until May 30.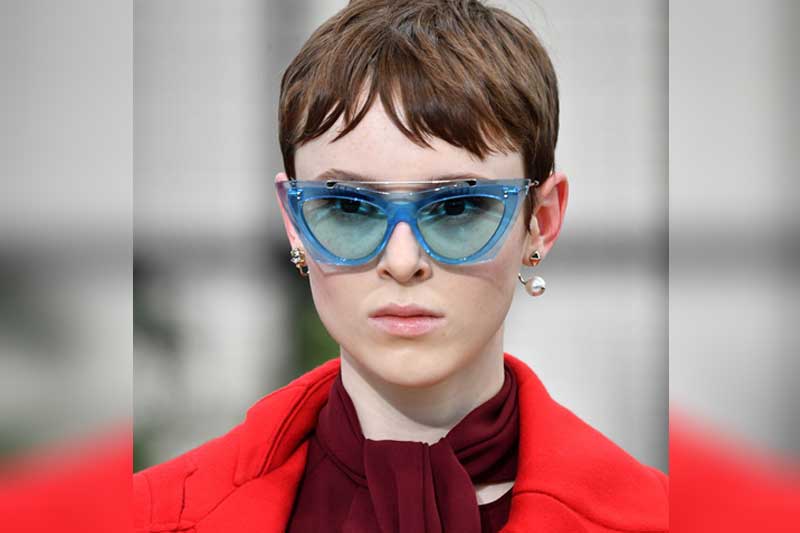 EYEWEAR
Valentino Fall/Winter 2018
It's time to give your sunglasses collection a glow up with this Valentino number.
The ice-blue cat-eye can be a dramatic yet playful addition to your collection. A little color goes a long way and the same can be said with this accessory.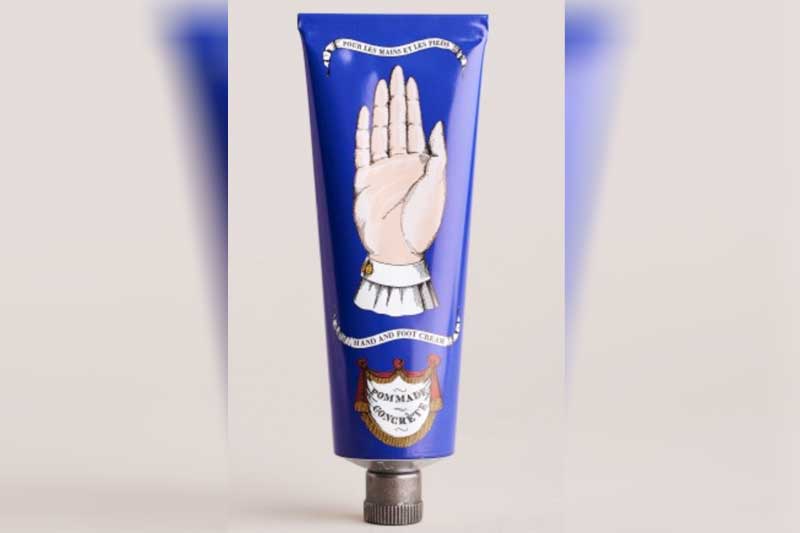 BODY CARE
Buly 1803 Pommade Concrète
Hands should never be an afterthought in one's skincare regimen and whether you like it or not, one of the first few signs of aging can be seen on the hands more than the face.
Start looking after yourself with Buly's shea-butter based hand cream. It combines the properties of sesame oil, beeswax and chamomile floral water to soothe, soften and regenerate the epidermis. You'll notice that your dry skin will be restored, cuticles regenerated, skin softened and protected throughout the day.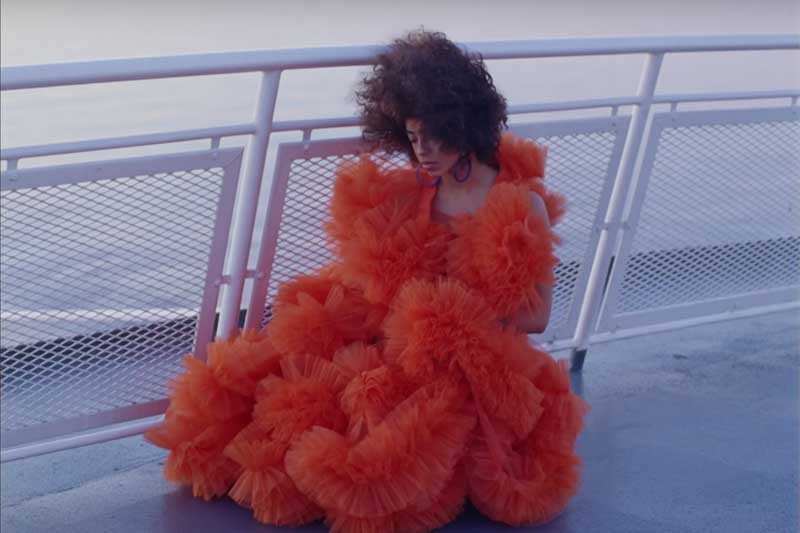 MUSIC VIDEO
Shades of Blue by Kelsey Lu
Looking for some great music to go along with even better visuals?
Meet LA-based artist Kelsey Lu who just released a music video to her first single since her 2016 EP "Church." The contemplative track is about the musician's time spent squatting in a leather factory in Hoboken, New Jersey. "For me, Shades of Blue was a glimpse of hopefulness and peace from within that depression," the musician says in a statement.
The nine-minute video is a visual love letter to nature, and refers to the outdoors as a metaphor for hope. The video finds Lu sitting on a beach, walking around on the deck of a ship in a ruffled tangerine gown, and dancing alone in casual streetwear. "It follows the experience of feeling at your lowest, then briefly escaping from that and playing out a fantasy filled with a heightened state of euphoria," describes stylist Mindy Le Brock.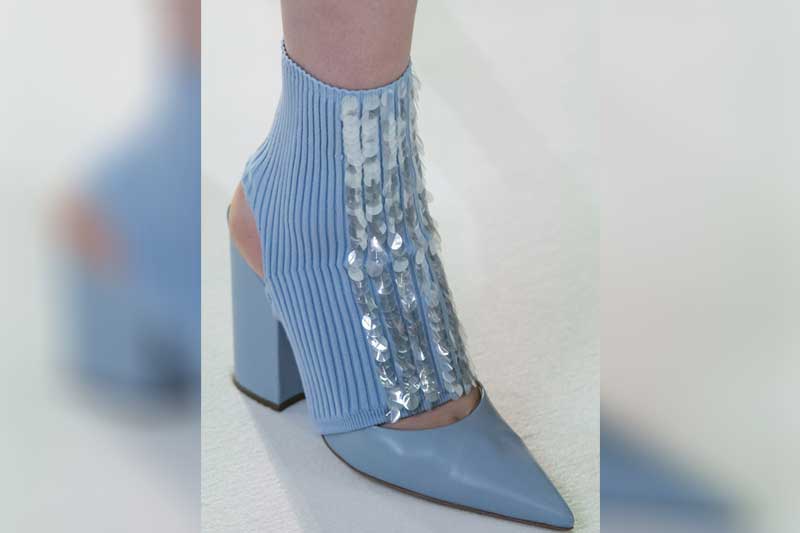 SHOES
Delpozo Fall/Winter 2018
When you think of the fall/winter collection by Delpozo, you imagine elegant and fluid silhouettes paired alongside vibrant accessories.
Trust that it's an immediate ankle party with these sequin-embroidered ankle boots which can give your look that extra oomph it needs.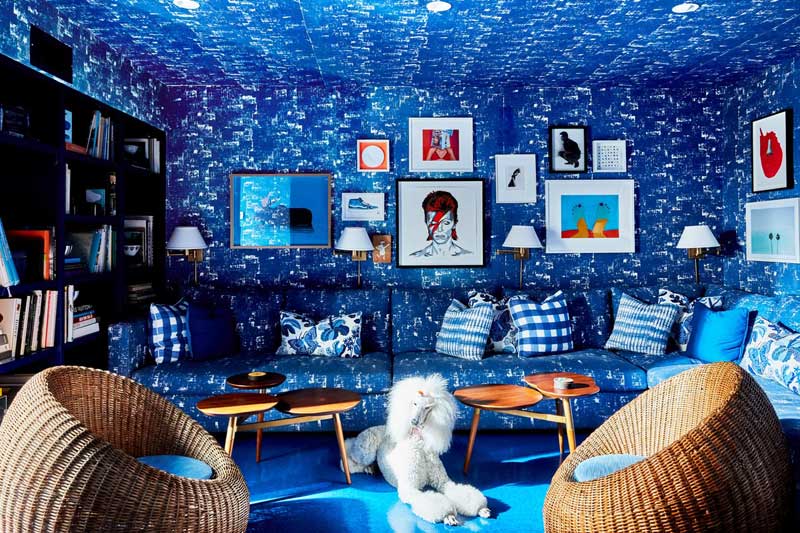 HOTEL
Holiday House
Looking for a place in the middle of the desert that's worth staying the night?
Look no further as the recently remodeled Holiday House in Palm Springs is taking in guests.
With just 28 rooms, this boutique hotel has all the luxurious amenities of a large hotel but with an intimate, relaxed atmosphere. Our favorite feature in this property? Well, apart from their impressive art collection by artists like David Hockney and Roy Liechtenstein, as well as the midcentury-inspired elements, it's the beautiful pool that's surrounded by mountains that takes the cake. Go on, book a room. We know your Instagram feed is dying to feature this gorgeous hotel.