MANILA, Philippines - As an ode to YStyle's favorite leading ladies, we've rounded up a list of items that can bring you a step closer to owning a piece from these cult films.
Whether it's to fawn over Trip Fontaine's luscious locks or to cozy yourself up in a Carol-approved silk scarf, it's no secret that this lineup could spark a shopping trip or two. Channel your inner femme fatale as we give you a cheat sheet on where you can easily buy these pieces around the metro. So tell us, who's your favorite?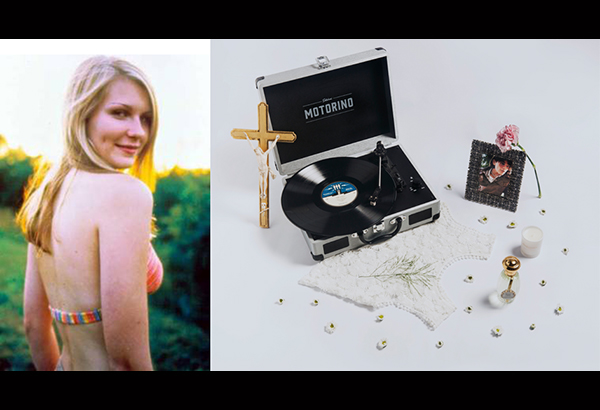 The Virgin Suicides
Lux Lisbon
Despite the Lisbon sisters' tragic end, we can't help but wrap ourselves around the Sofia Coppola-directed film with its dreamy treatment and soft focus close-ups. The movie revolves around the elusive Lisbon sisters who live in a strict and religious household. Each of the girls captures the attention of the neighborhood boys but the one who stands out is the most perfect of them all, Lux Lisbon.
Dress up your personal space, lux-style, with an ivory cross from AC+632, Motorino turntable from Satchmi, a photograph of Trip Fontaine dressed in a silver floral frame from AC+632, Penhaligon's Tea Collection Votice Candles and Annick Goutal Petite Cherie perfume from Adora.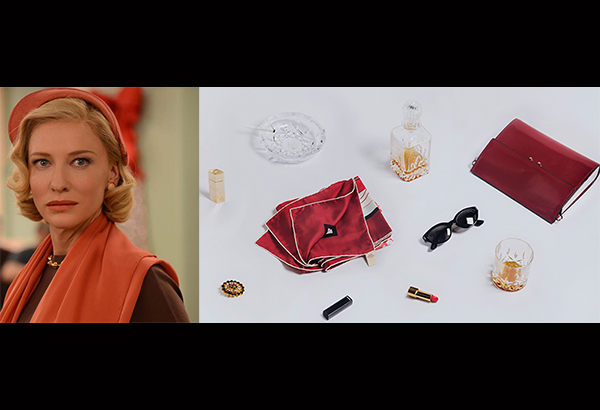 Carol
Carol
If you're up to being inspired by an Oscar-nominated actress, then look no further 'cause we've got you covered. If you've seen the film Carol, then you must know the visual feast and screen glamour it possesses. Set in the 1950s, Cate Blanchett plays Carol, an alluring woman who finds herself in a forbidden love affair with co-star Rooney Mara. Always dressed to the nines, in no less than Chanel lipstick, there's a reason why Carol makes the list.
Infuse Carol's sophisticated style by copping Maison Francis Kurkdjian Paris Globe Trotter Travel Spray Gold edition from Adora, an RCR ashtray, whiskey glass and Chanel Rouge Allure 96 Excentrique lipstick from Rustan's, Marni frame clutch from Univers, Retro Super Future frames from Ronnie & Joe and the Carre Geant Twill silk scarf from Hermès.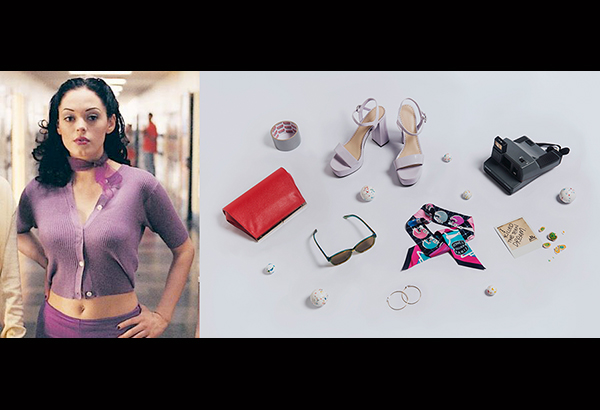 Jawbreakers
Courtney Shayne
Step aside, Regina George: Courtney Shayne's the real mean girl. The ruthless clique ruled the hallways of Reagan High School with Julie Freeman, Marcie Fox and Liz Purr, otherwise known as the "Flawless Four." The three friends kidnap Liz on her birthday and accidentally murder her with a jawbreaker taped to her mouth. Front and center of it all is Courtney's zingy style.
Brighten up your look with Courtney Shayne's vibrant style by copping Valextra's Tammy Regina clutch from UNIVERS, Lilac platforms from Charles & Keith, Twilly Twill silk scarf from Hermès and these acetate frames from Charles & Keith.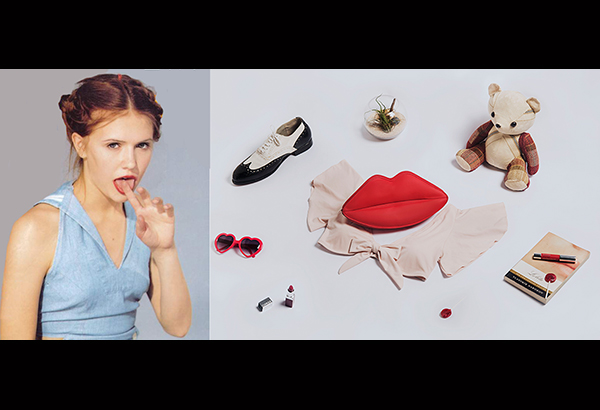 Lolita
Dolores Haze
The controversial 1997 film directed by Adrian Lyne (based on Nabokov's novel) involves adolescent Dolores Haze and professor Humbert Humbert. Despite the disturbing subject of the film, which involves pedophilia, the adaptation's mood and treatment possessed a certain charm — especially in the way Dolores was dressed.
Get in the same mood as Dolores with heart-shaped frames from MiZ + MOXiE, a mini terrarium by Smarty Plants from Mozaic Living, teddy bear by Natalya Lagdameo from AC+632, chubby stick and lipstick from Clinique, lip clutch from MiZ + MOXiE and swimsuit from Wear Sundae.