MANILA, Philippines - In a makeup chair, between Nicole CuUnjieng's fingers are her readings, speckled with her handwritten notes. She will be working on her dissertation as a PhD candidate in Southeast Asian and International History at Yale University for the rest of the year, but this pretty much captures one side of CuUnjieng: always reading, learning. She doesn't mind the behind-the-scenes buzz; she was once part of it.
The arts and its wearable arm were her first loves, but even as a press office intern at the Stella McCartney London office and subsequently at the Costume Institute of The Metropolitan Museum of Art in New York, what she couldn't help doing set her course. "I found myself always going deeper into the archival aspect," the academic admits.
Approaching her passions as a student and a writer, the arts and politics are disciplines that aren't too far off. "Everything responds to the longer timeframe of the discipline. You're responding to what's been created before, you must be conscious of your contribution to the changing history and vocabulary," she muses.
She completed her B.A. in History from the University of Pennsylvania with an awarded and published research of the contextualization of Ferdinand Marcos's dictatorship in Philippine historical political tradition, highlighting the relationship between the judicial and executive branches; her other interests are Pan-Asianism and turn-of-the-century visions of alternate world order but discussing Philippine politics make her feel connected to home. Still, CuUnjieng felt something was amiss. Being away from home, being on her own for so long triggered questions and none of the other jobs in New York held the answer.
"I thought through who I am without the kind of network the Philippines is," she recalls. "In New York, I am a part of nothing larger than myself. Then the questions take place: 'How Filipino am I, how Filipino is my life?'"
Her 10- to 20-year plan involved her career track that was set on becoming a professor studying at Yale. "I was contemplating the idea of being away from home forever, and being away for so long, it became my way to orient myself to the Philippines without being here," she explains, studying and doing research three months a year in the Philippines.
Coming to Yale to start her PhD connected her to her family friend Sam Ramos-Jones who was finishing up his undergraduate degree. Two Filipinos abroad, they too felt connected to home by talking about Philippine politics and society, critiquing the elites. When they moved to Manila in 2015 to do policy research for one of the country's top politicians, they felt their discussions needed different perspectives. At the think tank and policy discussion lab Pampubliko (pampubliko.com), CuUnjieng and Ramos-Jones are opening the floor for discussion.
As one of Philippine history's most heated presidential elections looms close, YStyle gets the ball rolling.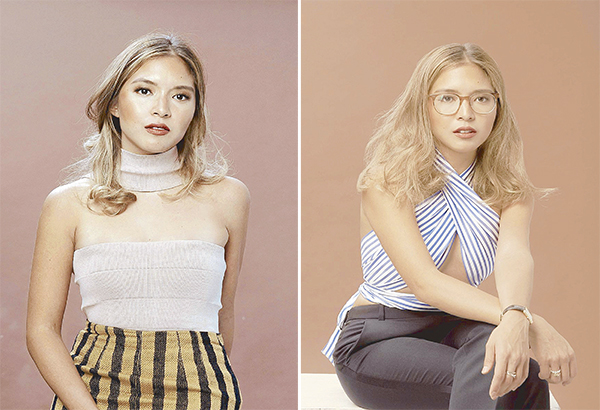 YSTYLE: What role does history have in building a better government?
Nicole CuUnjieng: Because I'm a historian and an academic, I always start with a premise that we have to understand the context and history of it. It's the kind of depth needed when it is hard to formulate solutions and think going forward.
The Internet is a dark place of biased news and discussions and Pampubliko strikes us as a beacon of light. What is the guiding vision behind it?
My co-founder Sam Ramos Jones and I wanted to have the same policy discussions we had but in a wider level, for more people to be included. That kind of high-level policy discussion happens all the time in the academia and amongst legislators and professionals. The media doesn't talk to the electorate about questions of governance. It's always about who's going to be elected instead of answering the "how" of governance.
We wanted not only to democraticize public policy discussions but also elevate the mainstream political discourse. It's all personality politics, the way mainstream media talks about it. In part, that's due to the way our political parties are set up which doesn't feed for large political differences among political parties, but we can demand different things. We can see that in this current election, but we should no longer think about a six-year term, not just about voting. Democracy requires active participation constantly, this means being engaged and included.
Since launching in January, how has the response been?
We get the most responses from our background briefings. It's hard to find in our public sphere, an easy way to educate ourselves about pressing issues with ease, clarity and nuance at the same time. We get a lot of readers but we want more people to join the conversation.
What's next for Pampubliko?
Pampubliko is a slow read, rather than the news cycle of every day turnovers. (The way most people read news articles online, they just comment on the headline without reading it!) We want to engage issues for a longer period of time going as long as six months. The way we formulated our think tank Pampubliko is very issues based, the starting point are the background briefings, our history, how we got here, have some analysis so people can get up to speed on, for instance, political power and exclusion or the Spratlys.
The next step in our publication model is policy proposals, presenting concrete ideas to solve certain problems. Our articles are opposing views, sourced content that counter what we think as well as primary sources to help people come up with their own ideas and other debates, reader submissions, responses to policy proposals.
What change does Pampubliko wish to see?
Encourage younger Filipinos that they have a stake and think in timeframes longer than six years. Act strategically; it's so hard to be a generalist. As a historian, we have to be generalists in a way, but if you have one issue you care about that's where you can have an impact. Take the time to understand it, follow it. The vision of wealth and progress we shouldn't be "I need a maid, I need a driver."
I want to ask you who your president is.
Wag nalang. The way our system is, with our one-term presidential system, they're not incentivized to work past six years because they're no longer the administration. Though some planning does occur, people aren't a part of it. They elect people and leave them to do it, so for many reasons and many ways, there's no accountability.
If the people were included in the definition of the problem and creations of solutions, it would create more accountability because it moves candidates to be elected on platforms and take positions on things. You don't just leave it — bahala na — to other people. You have a stake in the governance.
Photos by CENON NORIAL III
Produced by DAVID MILAN
Makeup by BEA COLET OF MAC COSMETICS