From morning mud masks to 1 a.m. Skype conference calls, what is a day in the life of a high-powered fashion girl? Here at YStyle, we separate real life from fanfiction as we walk you through a 24-hour cycle in the life of a modern woman.
7am
MANILA, Philippines - You woke up like this. No, really. Start every day with a positive thought, as they say. You turn off your alarm but beg an extra 15 minutes of shut-eye. No, really, you're awake.
7:10am
Actually get up from bed as per your dog's persistent nudging. You walk the pooch around the village and spend some quality time as she does her early-morning bathroom business. Too cute.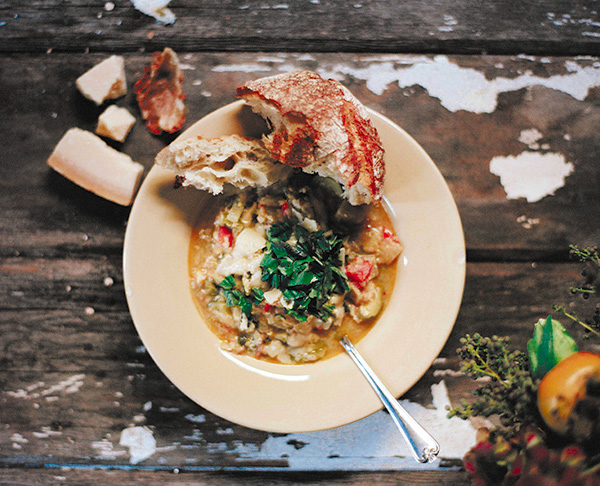 8am
Kinfolk breakfast. You have your desaturated eggs, your hazy, faded coffee and maybe some minimalist bread — all while a fern or bouquet of flowers partially obscures your face. Styling is essential — who cares if it's all gonna go down the same way? Pretty eats as pretty does. You indulge in a bit of top-view food photography while you're at it. The morning light is just perfect.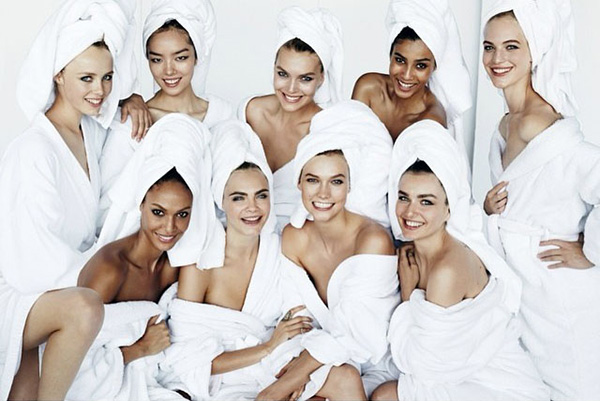 9am
Forget about everybody else's beauty regimen. You know Martha Stewart is kingpin at this game. You cleanse, not once, not twice, but three times. Slather on your creams, slap on a mask, and, while you wait, check out Instagram for a while (like, 20 whole minutes, debating whether your Kinfolk breakfast should be filtered with an F2 or M3). Ding! Your mask is ready. You finish off your routine by working your sun protection stick all over your face — because you're SPF-savvy like that.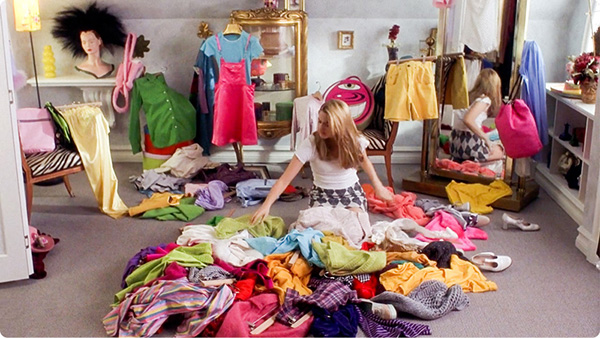 10am
You — literally — stand in front of your closet and visualize your outfit-of-the-day (you're just too cool to use acronyms), maybe with Spotify's "Morning Acoustics" playlist in the background. No, make that the "Mood Booster" playlist. Okay, fine. Make that the "Too Early for Anything" mix. Five outfit changes later and you've finally picked a winner. Unfortunately, you're running late.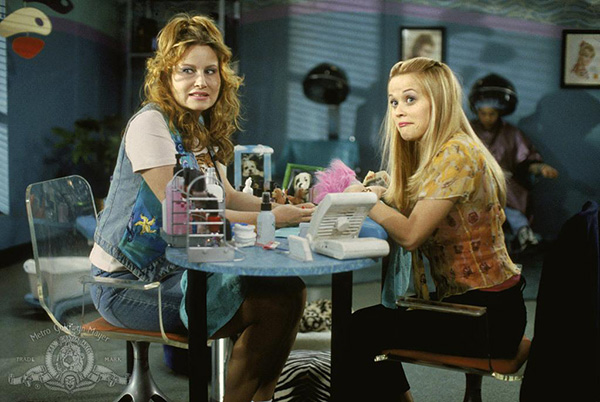 11am
"On your way" to your lunch meeting, which we all know is code for "I decided to paint my nails just now so I'll be useless for the next 20 minutes."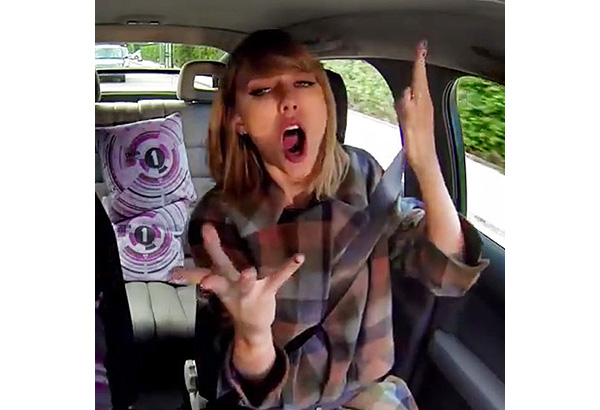 11:30am
"Stuck in traffic," which we all know is code for "BRB, vocalizing."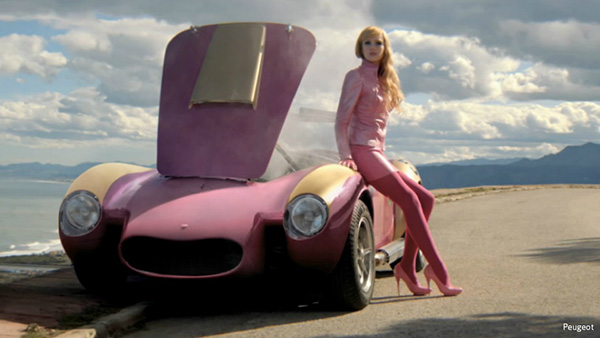 12nn
It's 12:15 and you've just shoehorned your car into a slot that just freed up. You spent 15 minutes looking for some prime parking real estate because your heels can only handle a certain car-tocurb ratio. As you grab your day clutch, throwing in your lipstick, credit card, and your iPhone, you clack your heels all the way to your client lunch meeting. Ooh, is that Juniper Breeze body wash half-off? Detour.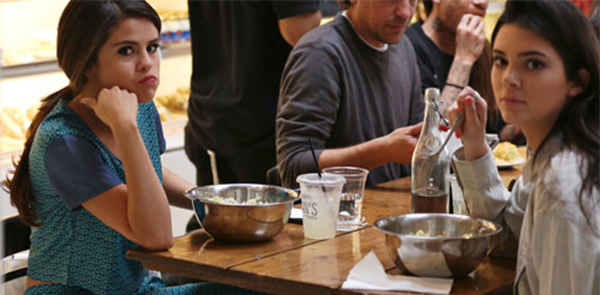 1pm
All projects reviewed, all contracts renewed, it's 1:30 and the clients are happy. A second round of celebratory afternoon mimosas arrive at your table. Business aside, it's time for the real legwork — whose husband was spotted canoodling after lunch at the Peninsula? Which shipping magnate's son (and only heir) is suffering from a bad breakup? It's not just afternoon chismis; you call it reconnaissance.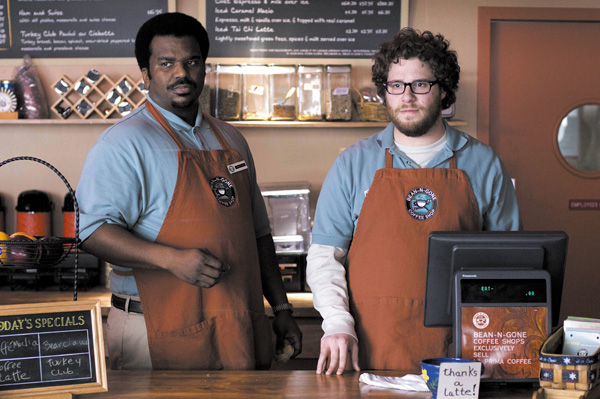 2pm
It's the middle of the day and your iPhone has not stopped buzzing since 10 a.m. You check into the newly opened third wave coffee shop in your neighborhood with the goal of clearing out your inbox. As you contemplate ordering from the menu (P200 for an Americano? WTF—), you spot the cute barista and decide to stay. Fifteen Pinterest tabs, a Buzzfeed quiz, random Facebook drama, and 40 minutes later, you say to yourself: "I think I'm okay in the research department."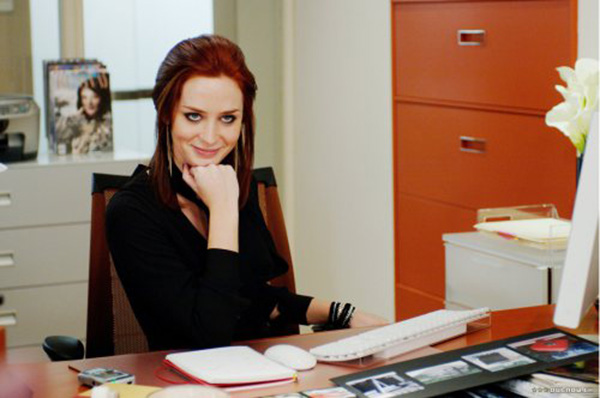 3-4pm
"Let's do this," and the real work begins.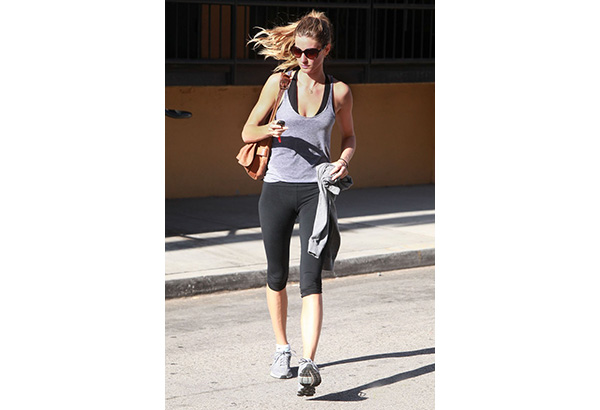 5pm
Right as the sugar crash hits from your big lunch, you hit a juice stand and order your usual pick-me-up: a low-fat yogurt wheatgrass slush with a hint of dalandan. You grab your Lululemon carry-all from the backseat and change, haphazardly, as you drive to your 5:15 Barre3 class. After the session, you grab your amigas and exchange notes on the best places to get fitness gear online.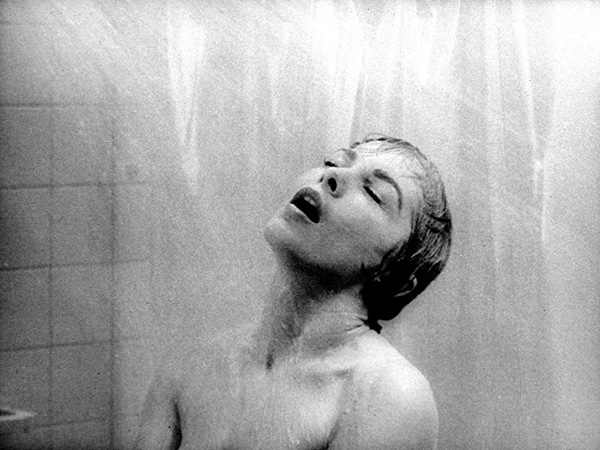 6pm
You book it home from Barre3 for a quick shower, encountering some light traffic (you've barely managed to miss rush hour). Shaving your legs takes up much more time than the actual shower. Your moisturizing ritual takes twice that.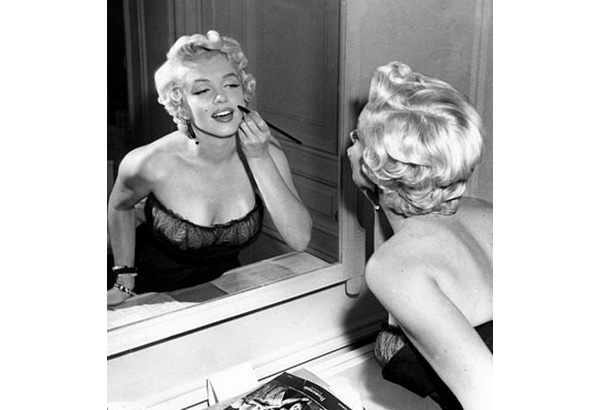 6:30pm
You have a full schedule tonight, so you need to make sure that your makeup can withstand the long, grueling hours of socializing that loom ahead. You spend a massive amount of time perfecting a sexy smoky eye (see: saved peg from beauty blog) for that "come hither" effect — I mean, you never know who you'll run into, and lipstick always gets on your teeth no matter what you do, so no. Just no.
(You also take a quick break for a fabulous post-makeup selfie; the lighting at your dressing table is just right. But you hold that post for now. #latergram)
7pm
Yes, you're running a wee bit late, but you still manage to throw together a chic yet provocative outfit (i.e. chic with jacket on, provocative with jacket off). True, it takes you at least three changes to create this perfect look, but that's still better than the five outfits you went through this morning. (Why is daytime dressing so much harder?)
You barely manage to make it out of the house on time and manage to get stuck in horrendous traffic, but thankfully your next destination is quite near your house.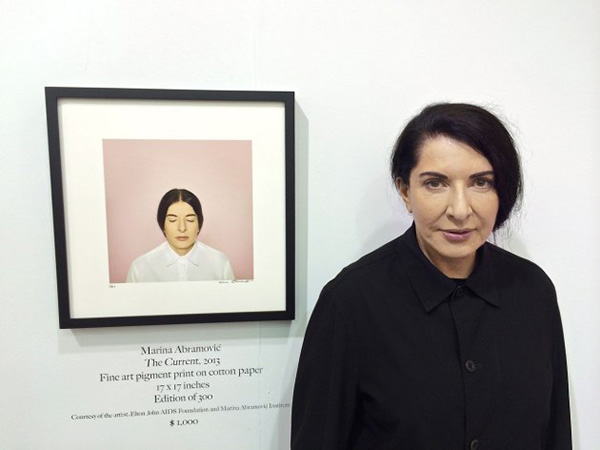 8pm
You arrive at a gallery for the opening of a celebrated artist's new exhibit. You chit-chat with some acquaintances and pose for a few photos, but mostly you hit the open bar for some free-flowing wine. The bar closes at 9, but the drinks run out way before then. Once the bar closes you employ a classic French Exit — no need to stay any longer than you need to.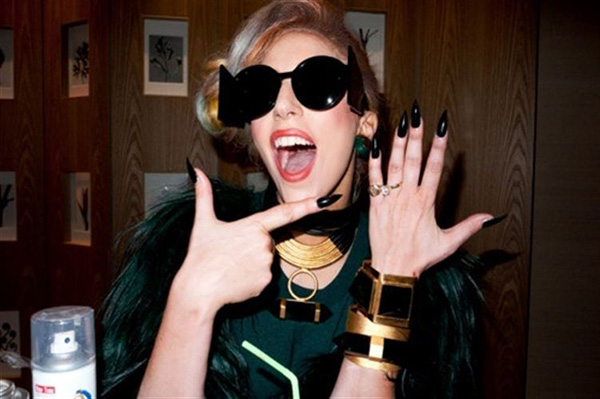 9pm
You make it to your annual fancy dinner with your high school barkada and "ooh" and "ahh" over your friend's brand new 18k engagement ring. But a princess cut? Please. #basic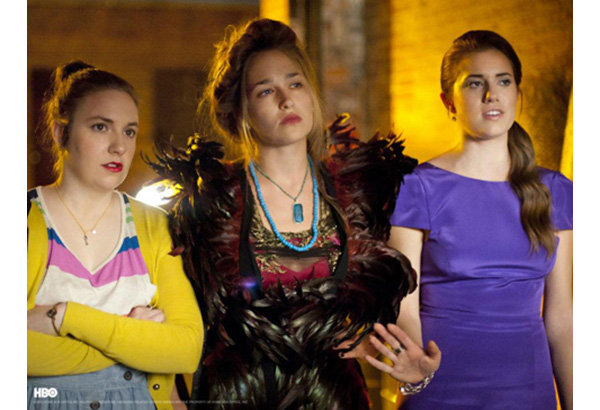 10pm
You finally make it to the speakeasy-cum-artisanal cocktail bar to see your real friends. LOL. Here, you remove your jacket and opt to show more skin. They're already three drinks in, but you manage to catch up rather quickly by flirting with the owner (#skills) and getting him to buy a round for your friends (#epicskills). Properly buzzed, you spend the better half of the hour bitching about, well, everything.
10:30pm
You all make a group decision to turn on Tinder at the same time. It's pretty early and the talent is sparse. Swipe left.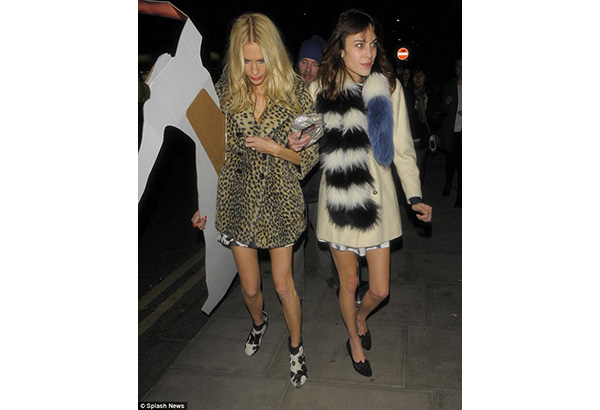 11pm
You and your friends start to get bored and decide to move to the party elsewhere. Options are presented, like crashing a house party or moving to a club.
A table of cute boys suddenly appears (just as you're about to settle the bill) and everyone (surprise!) suddenly stays for one last round. One of your friends goes out for a smoke and comes back with priceless information: Cute Boys Table (CBT) is moving to Club X.
Your Tinder is still on, and you continue to swipe left. Handsome is clearly an endangered species in Manila.
12am
The unanimous decision is to move to Club X, and you all go on your merry way (CBT in tow). The CBT apparently relies on the cheerleader effect and, while collectively cute, are individually mehhh. As a grown-ass woman, you pride yourself on your capacity to discern men from boys. Having said that, you are not above them buying bottles for your table.
(Tinder is still on and you suddenly are finding more and more reasons to swipe right. Main reason? Alcohol.
1am
You tell one close friend that you're heading home and French on the rest, or else they'd never let you leave. In the car, you manage to "drunk dial" (but you're really not that drunk, you're just magulo) an old flame for shits and giggles.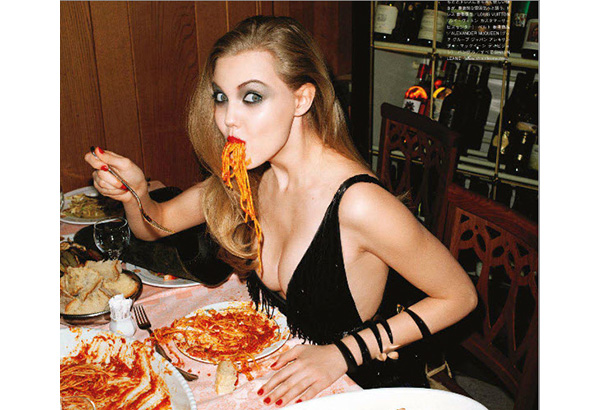 1:30am
You swing by a 24/7 restaurant (no, not fast food, never fast food) for a light snack while you wait for your conference call with New York. You touch up your makeup (or rather, tone it down) and put your jacket back on. Game face.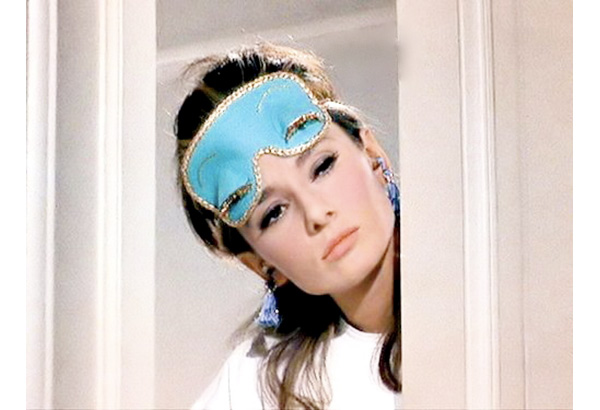 2am
You're home by 2 a.m. and after downing an entire pitcher of water (hydration is key) along with a light aspirin (preventive measures), you finally settle into your silky Josie Natori robe and begin the slow process of removing your makeup and cleansing your face. Kiehl's Midnight Recovery Serum? Check. Clinique RepairWear Laser Focus Eye Cream? Check.
You settle into bed with a hydrating mask on your face, and prepare to sleep. But first, you set your phone's alarm for 7 a.m., and while you're already there, post your makeup selfie from earlier onto your Instagram. You'll get at least 150 likes by morning.