MANILA, Philippines - The daily rigors of the modern girl can oft be described as trying. When caught traversing the minute tragedies of everyday life, the appearance of having tried is the last thing we want on display. Appearances are everything and showing real emotion is the enemy. You've only really won at life if everybody still thinks you're the barkada sweetheart. Newsflash: You're not.
But nobody needs to know that.
From bungled eyebrow appointments, maxed-out credit limits, to a shortage of avocado at your favorite Jamba Juice, the simple state of having "cannot" is no longer enough to express our discontent. When the finite amount of known emojis cannot capture our self-aggrandizing rage, a return to the classical school of theatrics is a must. This brings us to the analog art of self-expression — giving someone a look.
Be it a noxious person or a fraught situation, displaying the appropriate facial response is the easiest way to convey your intended effects to an audience. In most cases, to disclaim support for any and every undesirable element. In advanced circles, serving a lewk (pronounced as looque in the vernacular) is a 24/7 preoccupation and emotional subjugation is the prize. A worthy aspiration for any modern girl.
In a world where being a two-faced bitch will no longer cut the cake, your default Bitchy Resting Face becomes a tenuous crutch. Taking our wisdom from the canon of cult-cinema, this is the Machiavellian guide to girl world.
Caught off-guard at the onset of laundry day and you haven't the right clothes to wear, let your face do the talking. Here at YStyle, we've got you covered as we show you the basics of emotional manipulation.
The Mona Lisa
Let's be friends? Best friends. When caught in uncharted territory, the quickest way to demand the attention of your lessers is to sport a smile and a knowing look that says "O-M-G guess what!" Secrets are like catnip. So long as they belong to somebody else, your only job is to regulate and disseminate. The key to success is subtlety. With quick wit and an enigmatic smile, any room is yours. Take a note from our girl Mona Lisa, she knew what was up.
YStyle says flaunt when you need to make fast friends or secure loyalties.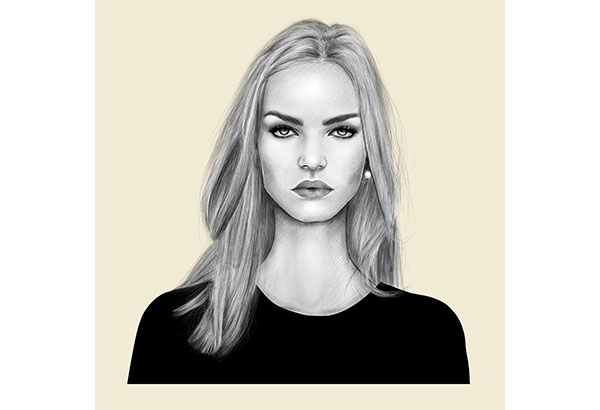 The Suburban Stank Face
"I will cut you" takes the form of a facial expression — but tempered with class, quiet intensity, peppered with money, of course. A white-washed take on suburban girl world gangster. Features include emotionless eyes, a stern lip liner and fierce eyebrows (tell your girl at Browhaus you want your arches to read b-i-t-c-h). In the vernacular of our mothers, this should read as the ultimate version of makuha ka sa tingin. Nobody will want to
mess with you.
YStyle says flaunt when you want to slock a bitch (to swing a lock in a sock) but you've forsworn physical violence for Lent.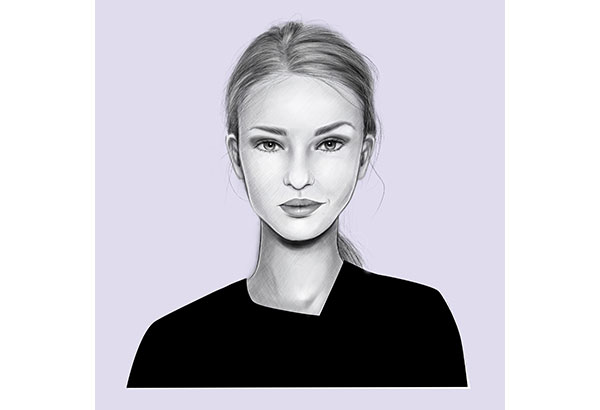 The Queen B
When the fate of your Rockwell Drive Peerage rests upon the breadth of your largesse, bitches better fall in line lest they get cut from social contention. The antithesis of empathy is an aura of total superiority. A subtle smirk and a raised eyebrow is enough to put any erring dames in their place. A roll of the eyes can say "that top belongs in a dumpster, babe." Or a slight crinkle of the nose can read "your boyfriend needs elective surgery." Utterly ruthless but facts are facts: somebody needs to reign at the top. If there's anything we've learned from high school, the pervasiveness of your regime is directly proportional to the strength of your eyebrow game.
YStyle says flaunt when you're right and everybody else is wrong.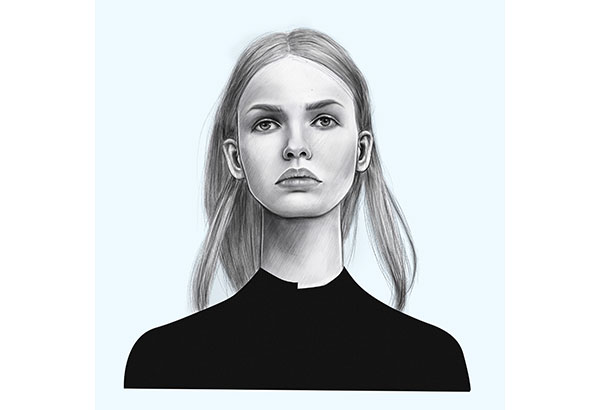 The Pout
Between a bottle of Guerlain after sun tan optimizer, a weekly nail appointment, and a subscription to a health food service, the illusion of being "all-natural" and total allure is not easy to maintain. Frankly, it's legit pricey. As a modern girl, our job is to cultivate an arsenal of tools to suffuse our expensive yet essential habits. A subtle pout and rounded puppy-dog eyes are key, an air of contrition is a plus. Ran over your card's limit, like, three weeks too early? Simple. Find the adult male figure in your life and repeat these words: Daddy, I want another pony.
YStyle says flaunt when your arms are tired but you want something from the high shelf.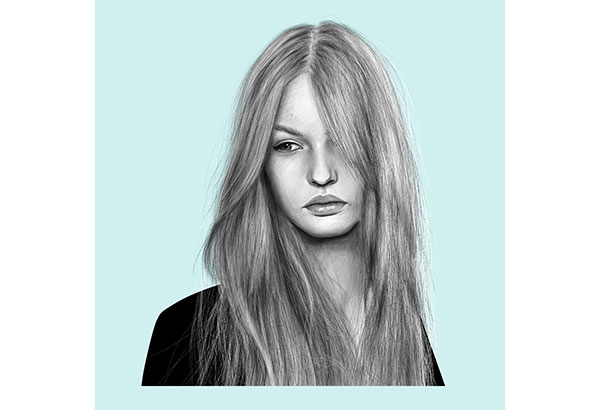 The Blank Stare
This look serves to inform the world of the current level of your interest. At the point of deployment, the answer always equates zero. The Blank Stare is a level gaze delivered in a fit of somber reflection, most often used to deflect ill-advised naysayers and hopeful pretenders. When someone tries to come for you, arrange your face to depict the middle-ground between a palpable amount of intensity and sheer laziness. With equal parts "are you done?" and "b-y-e," the amount of crap you have to deal with at the end of the day reduces to absolute nil.
YStyle says flaunt when you've been dissed and have nothing clever to reply. This is the only defensive posture you will ever need.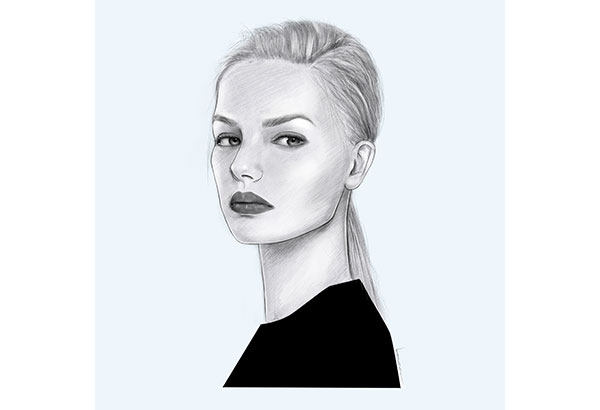 The Cube of Cheese
A multi-purpose expression with roots in hunger suppression, cool, calm, and collected is your three point plan to success. Anxiety is never a good look, and neither is ravenous hunger. All control is lost when you succumb to your primal urges in front of an audience, keep it together with an eye smile and a thin lip. An overt duchenne smile is too obvious a ploy when you're bogged down by externalities. Taken from the Oscar-snubbed The Devil Wears Prada, channel Emily and say "... when I feel like I'm about to faint, I eat a cube of cheese."
YStyle says flaunt when you're just one stomach flu away from your goal weight.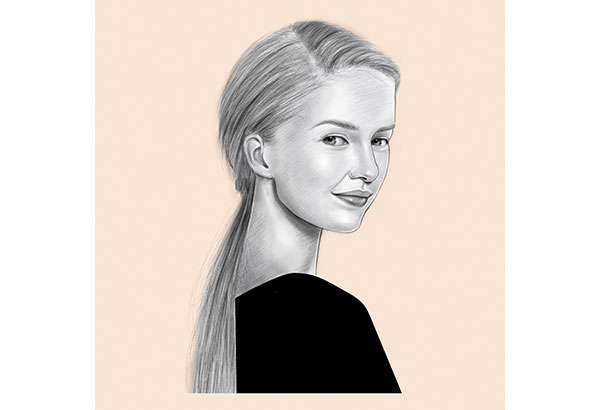 The Game Face
For the modern girl, a confident expression is our bread and butter. To entrench yourself in the high-risk, low stakes world of dating, or to brave the perils of a three day sale at your local galleria, a winning smile will pull you through. In life, neither our adeptness at thrift shopping nor our predilection for hand-me-downs will qualify as our selfless contribution to humanity. Vintage is great, but they won't serve you during an emergency. The greatest gift is the knowledge of how to quirk your lips into the shape of a believably fake smile. Think of your future crow's feet and make this face a go-to. Save your genuine glee for the things that matter, your facial muscles could use the respite.
YStyle says flaunt when the body is weak yet the spirit is willing.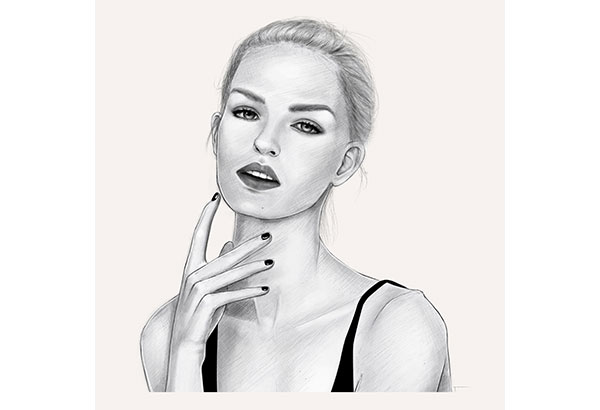 The Thirst IS REAL FACE
A not-so distant cousin of The Pout — well, some would say you have your cousins, then your first cousins — except the difference is, one employs a sultry lip color paired with volumizing mascara. In the immortal words of Cher Horowitz, "Sometimes you have to show a little skin. This reminds boys of being naked, and then they think of sex. And anything you can do to draw attention to your mouth is good." For this look it's all about well-placed intent, be it channeling sleepy sensuality in your eyes or emphasizing the lines of your mouth with a killer manicure. Stop a man in his tracks with a single look — hook, line, and sinker.
YStyle says flaunt when you're jonesing for #ManCandy.