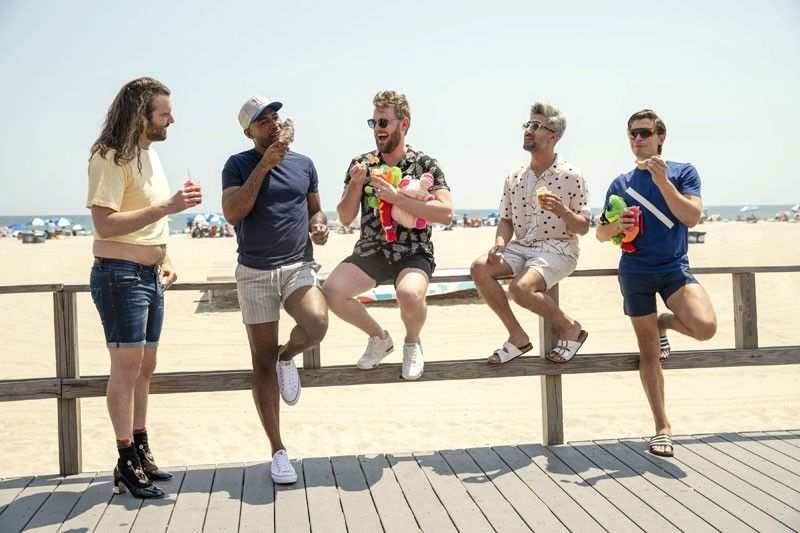 Jonathan Van Ness, Karamo Brown, Bobby Berk, Tan France and Antoni Porowski return for a fifth season of Queer Eye.
NETFLIX
Is there still more than meets the 'Queer Eye'?
When the reboot of Queer Eye came out in 2018, it was a different world. Or at least it felt like it. There they were, the new Fab Five going around Middle America giving makeovers to firemen, cops, church-people and more. Each "hero," as they call their makeover subjects, was chosen strategically to be inclusive, straying from the original Queer Eye's hetero heroes. Gay marriage in the States became legal just three years prior, and it felt like it was a time of positive change. The show was fighting for acceptance and not just tolerance, as its trailer declared.
Two years and five seasons later, the world is a vastly different place. A global pandemic and political unrest in many places around the world have turned everything upside-down, but Queer Eye remains the same. What made the show a success in its first season is still the same in its fifth: a good mix of funny banter and heartwarming moments with a sprinkling of more serious social issues. But its sameness might just be its downfall.
To be fair, Season 5 was probably shot way before the world began burning, so it would be wrong to judge it through the lens of events over the last couple of months. If things had turned out more "normally," this would've been a pretty good season. It starts with Pastor Noah, a gay pastor coming to terms with his confidence and becoming a true leader in his community. In a car ride with design expert Bobby Berk, Noah points out that gay people were actually in the Bible: in the story about the centurion in the Gospel of Matthew, he asks for Jesus to heal his "servant." But Noah says that the Greek word used is actually "beloved," which essentially means boyfriend. "And Jesus doesn't say anything about that, he just heals the guy," Noah says.
In the fifth episode, the Fab Five meet 18-year-old climate activist Abby. They all roll in on bicycles to avoid having to burn gas, and later in the episode Bobby and fashion expert Tan France shop for only secondhand or "sustainable" furniture and clothes. And this is where things seem to go amiss. The problem here is that it all seems just performative (I mean, it is a show), because they only practice it for this episode. Doesn't it just completely miss the point if they still get all new stuff for all the other episodes?
The more you watch, the more there is a lack of big-picture thinking in the show, which is where I like to think Queer Eye wants to make a big difference. In episode four, makeover subject Tyreek, who is Black, is praised for overcoming homelessness and being orphaned, but the episode doesn't address the fact that a glaring racial disparity on the topic of "success" still exists.
Episode 10, which features Black gym owner Nate, does a bit of a better job: Nate is afraid of being priced out of his gentrifying neighborhood, and it comes up a couple of times throughout the episode. But the show fails to take the discussion further by bringing up the fact that African-Americans have historically been discriminated against in real estate, and that gentrification happens largely for and by white people.
In episode eight, featuring Mexican immigrant Marcos, America is framed as the land of opportunity, but it doesn't talk about Trump's anti-immigrant rhetoric. What's more, when Marcos talks to grooming expert Jonathan he says, "I'm in your hands," and makes a gesture that seems like he's about to get handcuffed. Issues like these stare at you right in the face, but Queer Eye simply glosses over them.
One might say that this is reading too much into a show that's basically just about makeovers. But Queer Eye's premise has always been more than that. To fight for acceptance and equality for the LGBTQ+ community also means having to fight for other important issues, because LGBTQ+ issues are always intersectional. It's a tall order, but choosing to tackle only the more palatable parts of certain issues does more harm than good.
I get that Queer Eye still has to relate to a wider, mainstream audience, but that's just a euphemism for keeping a white audience comfortable. For the show to really make a difference, it's going to have to dig deeper and tackle things head on. These issues have been here for a long, long time, so it is fair to want more from the show despite it being filmed before the pandemic and Black Lives Matter movement took hold. The world is quickly changing, and to be on the safe side is not going to be enough. If Queer Eye and other shows like it stick with the status quo, they risk falling behind the curve and become just fluff.
* * *
The fifth season of Queer Eye is now streaming on Netflix.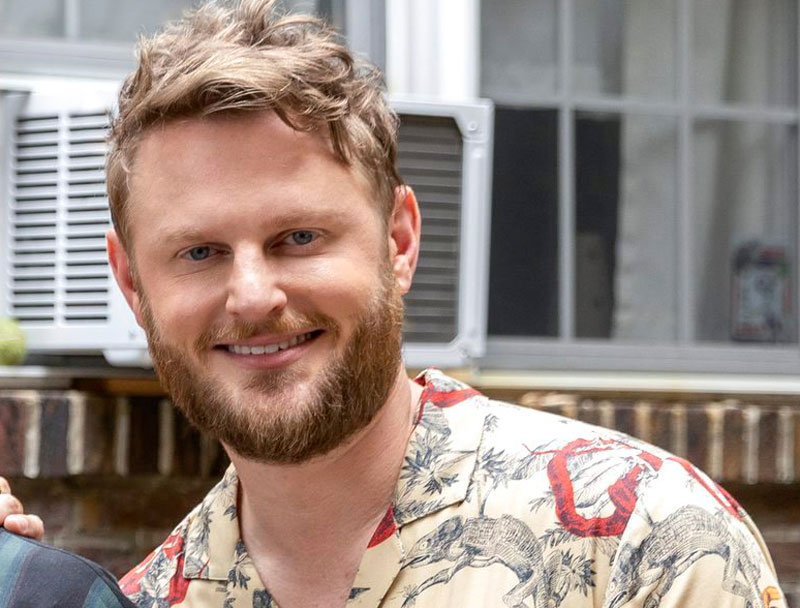 We got to talk to Bobby Berk of the Fab Five and ask for his advice on reconciling religion and sexuality. Here's what he had to say.
Young STAR: One of the episodes that really struck me was the first one with Pastor Noah, because the Philippines is still largely a Catholic country. What advice would you give to LGBTQ+ viewers struggling to reconcile their sexuality with their religion?
Bobby Berk: My advice is to realize the fact that a lot of the anti-gay rhetoric that is spewed from the Church is spewed from man. It is rhetoric that is made up by who-knows-who, but it wasn't God. And so, just to remember that God is love, and God loves you, God made you perfectly the way you are, and that's it.
When it comes to family, sometimes, especially when they're religious, it can take a while for your family to be able to not just accept you, but to get rid of all the negative things that were taught to them in religion. A lot of the time, when we come out, we've got our whole lives to accept who we are and realize who we are, and often we expect our family and our parents to instantly be okay with it. We have to realize that they have been brainwashed for years to think that their child is now going to Hell. They need a while; it took my parents time, but now my parents are two of my best friends. So my advice is to remember that you are perfectly designed, and as Karamo says, "You are loved, and you are exactly the way that God made you." People will come around and it will get better. And love yourself, that's the most important thing.