Ramen run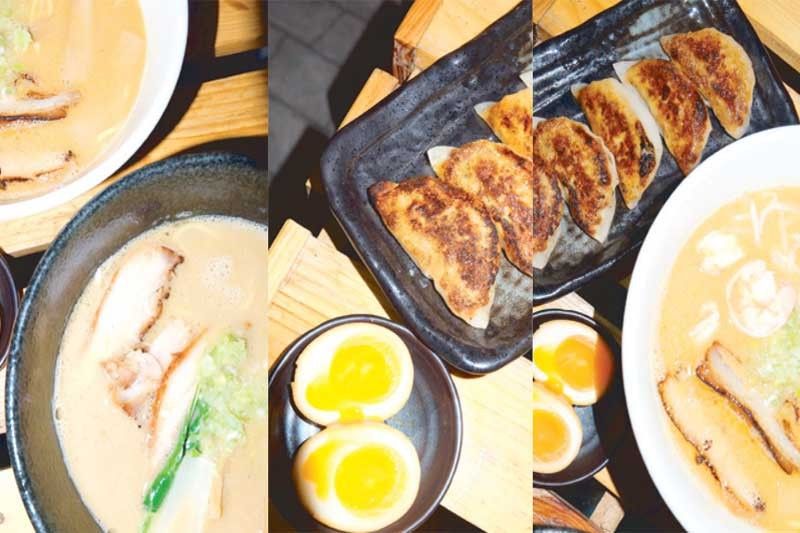 Tongara Ramen's second branch in the Philippines brings a whole lot of comfort in the warm weather.
MANILA, Philippines — The summer season usually means melted popsicles dripping down your fingertips, ice-cold mocktails by the shore, and sticking your head in the freezer when the heat gets too much to handle. Needless to say, eating ramen in the middle of summer in an open area might not be the most ideal. But with Tongara Ramen, you have to make an exception.
With its second branch opening in the Philippines (the first one is in Cebu), they're bringing the tradition of authentic, carefully crafted ramen to Marikina City. The chef behind the original Tongara Ramen flew in from Japan to teach the head chefs in Manila the recipe, and according to them, they are the only two people who know the secret for the broth. That's some Krabby Patty secret recipe realness right there.
Their curated menu has something for everyone. For starters, there's the signature Tongara ramen with its broth that will satisfy any longing for a post-drinking ramen run. The Tongara seafood ramen and Tongara ebi ramen are also options for those who want to stay away from red meat for health or any other Okja-related reasons. If you're just getting started on a fun night, you can kick it off with quick bites of gyoza and wash it down with a bottle (or two) from their selection of Japanese beers.
Eating ramen will always be about comfort, and it will not stick to any one season. It's meant to be flavorful and fulfilling year round, and Tongara Ramen checks all those boxes.
* * *
Tongara Ramen is located at Lamp Quarters, G/F Unit 7, Buenviaje Subd, Mayor Gil Fernando Ave, Marikina City.