MANILA, Philippines - Selling a pen is harder than you think. The landscape of advertising can change drastically in the period of time that it takes to watch a season of Mad Men. The Internet finds even quicker ways of self-gratification, and the seconds it takes to capture someone's attention grow shorter, yet marketing is as omnipresent as ever.
However, college students have something that old Mad Men advertising execs can't have: knowing what it's like to live in this age with all this new technology.
Enter L'Oreal Brandstorm, an international marketing competition where the brightest minds are pitted against each other for a chance to break into the industry. These groups of college students have spent months planning a new product line for the brand La Roche-Posay, and are competing to win the nationals. The best of the Philippine competition will be sent to Paris to compete against other student groups from all over the world. The competition is definitely tough, and it takes a keen sense of intuition and smarts to get this far.
So for fun, we thought of subjecting them to what we call the Leo DiCaprio Test, by way of The Wolf of Wall Street. The challenge: to sell us a humble blue retractable pen.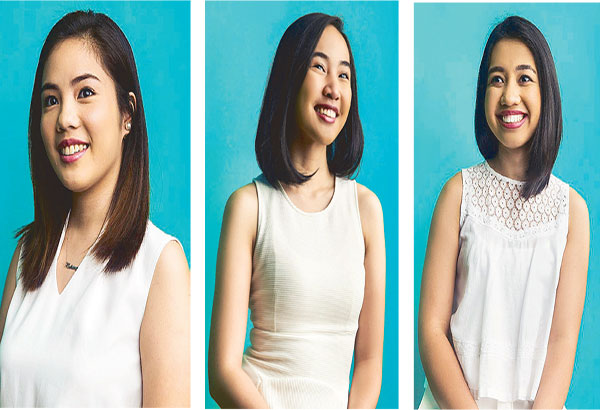 Little Lion (Ateneo de Manila University)
Katrina Lim, 21, @Katlim26
Rina Tadiar, 20, @rinatadiar
Carla Bayta, 20, @CarlaBayta
What are limitations you've had to overcome in this competition?
CARLA: We didn't do it just based on the Philippines. It really was challenging because, for example, Brazil, they have an advantage over you because they have a bigger beauty market… The other teams from other countries who are big in the beauty market have an advantage because they know the culture and what clicks in that area.
The market consists of ages 15-25, who you wouldn't normally assume to be concerned with anti-aging.
KATRINA: What's difficult is finding that common ground between millennial and Generation Z — the common part they have so you can market it effectively. There might be some similarities with both generations, but there are also polar differences.
What other limitations have you faced?
RINA: When you get saturated in it, biglang di mo nakikita, "Ano ba ang gusto kong sabihin tungkol sa brand na ito?" And then sumabay pa na you have all these senior year requirements. But at the end of the day, I've learned that it really excites us.
Okay, sell me this pen.
CARLA: So, what if one day this cute guy comes into a coffee shop and says, "Hi, Mariah, can I borrow a pen?" You don't have anything to write with, so you have to turn him down. You just missed your moment. So with this pen, I'm telling you, every cute guy that wants to borrow your pen, every cute girl, whatever flows for you, you're always ready for your "click" moment.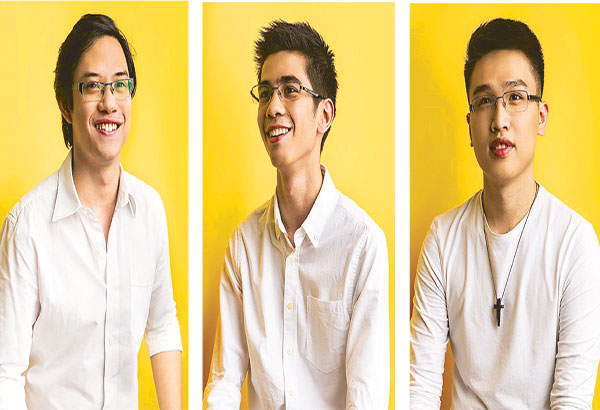 The Muffin Men (De La Salle University)
Zed Laqui, 21, @zedlaqui
Patrick Kahn, 20, @patrickKAHN_
Micah Fernando, 21, @_micahFERNANDO
What makes marketing tick?
PATRICK: It's all behavior in the end. It's all about how people will respond to a certain product, like how it either answers known or unknown needs, met or unmet needs… Frankly, it was trying to fit a square peg into a circle.
ZED: But we did it successfully, so… (Laughs)
What initial mistakes did you make and how did you learn from that?
PATRICK: We didn't understand that when you look at, for example, value proposition of a certain brand, it's really more of how the brand overall reflects what a person wants and needs from an economic standpoint, and at the same time, how you can mold that. But rather, what we looked at was how the products — let's say, when you come down to ingredients — are valuable to people.
Sell me this pen.
MICAH: Do you need a pen right now? Okay, here.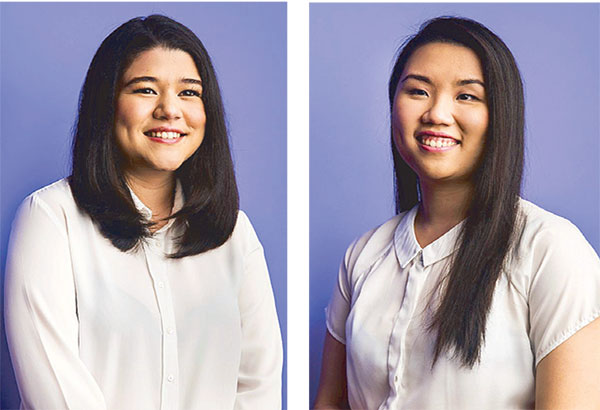 SGB (Ateneo de Manila University)
Julia Lenarz, 21, @LenarzJulia
Charlene Sia, 21, @iseeacharmander
Pavel Muassab, 21, @pavelwasabi (not in photo)
Authenticity and advertising seem contradictory. How did you reconcile that?
JULIA: There's a certain attitude when it comes to anyone who looks into ads. It's more about if it's relevant or not, and that's where you can put in authenticity. If it's not relevant, it's not going to be authentic at all. You have to establish that first. That's where we come in.
What mistakes have you made and how did you learn from them?
CHAR: I think there were a lot of design errors that we're working on now. Since we come from a business background, it's very numerical.
JULIA: It's more of the way we share our thoughts. The way we filled the gaps was detail, when sometimes it's not really about the details but just about telling the bigger story. Details are important, but on the other hand, what is it exactly you're trying to say? It shouldn't be covered by the details.
Sell me this pen.
JULIA: If I buy you another free pen that's twice as good as this, would you buy this?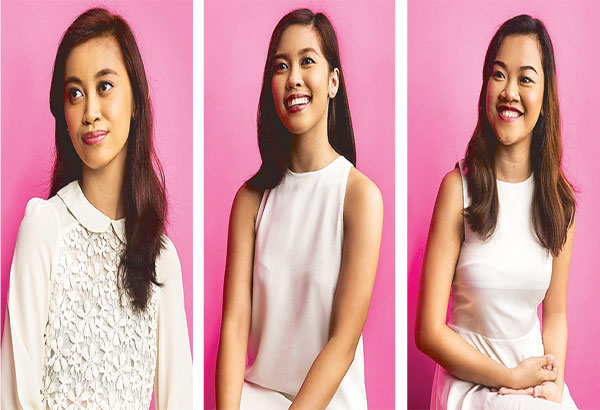 Team STAR (University of the Philippines, Diliman)
Steffi Solis, 20, @ sTEFfisolis
Anna Bautista, 22, @ANNASBAUTISTA
TRISHA SISON, 19, @carTRISHAnplane
The specific audience for this competition is ages 15 to 25. What makes these age groups different?
TRISHA: We're all forced to be beautiful at all times. And that's harder with everything, like with all the pressure and stress from society.
ANNA: I think that's one thing that's unique with this generation of beauty consumers. In the past, they didn't have social media, they didn't have the impact of social media on how you present yourself. For this generation in particular, that's what makes them different — that aside from looking good for their self-esteem, it's also way of presenting themselves to others.
What mistakes have you learned from?
STEFFI: We have a tendency to do things backwards... What we realized is as good as our story goes, we need to always make sure that we identify the right listener, the right, specific audience we want to hear that message.
Sell me this pen.
TRISHA: This pen is a very important pen. Not just because of what it can do for you, but what it can do for other people. For you, it's probably just for writing, completing the story, making your voice heard. But then it's also a way for the voices of people far away who live in Africa. It's a way for their voices to be heard because if you buy this pen, part of what you pay will go to them — the kids in Africa. It'll support their education. Basically, if you buy this pen, you won't only do it for your own self-interest, but also for others.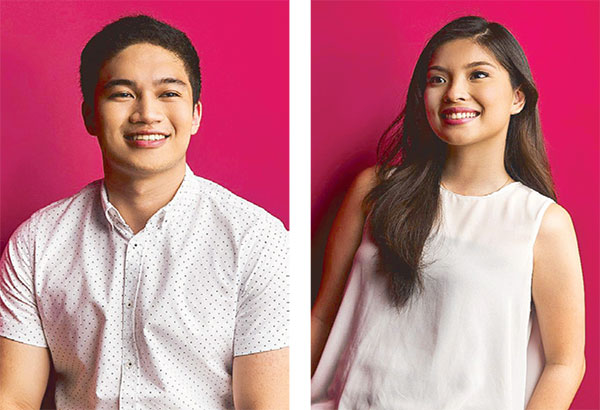 Team Magnifique (De La Salle University)
Renzo Mutuc, 20, @jeanthorrenzo
Myrna Calanog, 21, @mjcalanog
Meg Mercado, 20 (NOT IN PHOTO)
The competition is about technological and digital disruption. How did you reinvent that?
MYRNA: The target market in their campaign is the millennial. We're part of it so we know how most of them behave since that is also probably how we behave.
RENZO: Digital is everywhere. When we talk about micromoment marketing, it's when you wake up and when you see the daily life of a millennial, you'll see him/her use digital gadgets. When you wake up, you check your phone. When you go into your office, you listen to Spotify — it's already digital. In this Brandstorm, we wanted to target all the digital channels.
What makes advertising click with millennials?
MYRNA: It's fun because of the new ways companies advertise their products. Millennials are very fond of trying new things.
RENZO: Also, interactive and creative ways of marketing the brand. That's kind of an interesting field for us millennials, especially Facebook when you see posts like when you click and there's a GIF. That's kind of a creative way to market.
Sell me this pen.
MYRNA: If you get this pen, it'll give you the chance to bring color to your memories.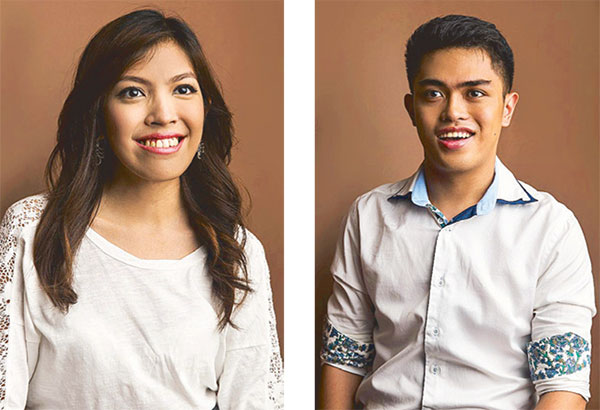 La Roche Poseurs (University of the Philippines Diliman)
Darla Bautista, 20, @notafishkiller
Marco del Valle, 20
Ysabel Chua, 21, @pandysal (NOT IN PHOTO)
What's something that you did that's new and fresh?
MARCO: What makes our innovation unique is, first of all, authenticity. If you're looking at millennials and Generation Z, what they really care about is something that makes them individuals, and not just treating them as one big block which is what most big companies do.
Authenticity and advertising seem to contradict each other, how did you reconcile that?
MARCO: I feel like it's not something that has to define advertising and marketing as a whole … At the end of the day, they're not just consumers, they're people. The way to deal with people is to treat them as people, which is why authenticity is important.
What's a quality that makes a product sell?
MARCO: In the end, marketing is about story — a story people understand and relate to and being able to basically make your product write the end of that story.
DARLA: Marketing is storytelling that's really grounded on a fresh and unique human insight. So, human insights, those are usually your deep truths that no one recognizes immediately.
Sell me this pen.
MARCO: I'm willing to write you a check right now, but you need a pen to write it. Sign your name on any piece of paper and in the next five seconds, if you can write my name on your piece of paper right now, I'll treat you to dinner.
Photos by Koji Arboleda
Produced by
Margarita Buenaventura