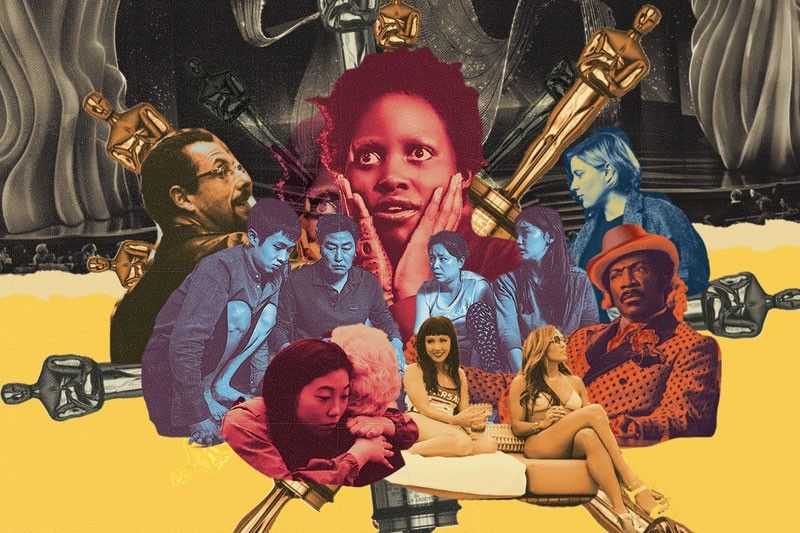 The Academy needs to do better
The Academy Award nominations were announced this week, and so far, the results have been polarizing at best. Leading with 11 nods is Joker, the gritty, too-edgy-for-you attempt to tell the origin story of Batman's greatest foe. It's probably not an exaggeration to say this is not quite what anyone expected, or what anyone even wants — especially considering the steps that have been taken to allow these end-of-the-year awards to recognize and honor more diverse people and works, which has been moderately successful.
After years of #OscarsSoWhite, it's almost as if we're back to where we started. Joker is a perceived takedown of society and a revolution for the underdogs, but how well does it actually represent the marginalized and the voices that need to be heard? It's been a big year for film to tackle issues of class, but this doesn't quite make the cut, either.
Following it with 10 nominations each are The Irishman, 1917, and Once Upon a Time in Hollywood. Marvels of performance, technique, and writing aside, these stories once again put white people in focus and feature themes that are known shoo-ins for awards season: organized crime a la The Godfather, a sensationalized take on Tinseltown, and a war epic.
All but one of the nominees for the acting awards is a person of color, that being Cynthia Erivo for her role as slavery abolitionist Harriet Tubman in the biopic Harriet, which is nominated for two awards, the other being Best Original Song. Scarlett Johansson, who has become notorious for having no qualms about taking roles better suited to people of different races or gender identities, is nominated in two categories: Best Actress in Marriage Story, and Best Supporting Actress in Jojo Rabbit.
It's particularly noticeable that all five Best Director nominees are men. Last year, Natalie Portman presented Best Director at the Golden Globes and quipped, "Here are the all-male nominees." Comedian Issa Rae, who announced this year's Oscar nominations with John Cho, said, "Congratulations to those men," after reading the names of the nominated directors. Martin Scorsese, Sam Mendes, Todd Phillips, and Quentin Tarantino received nods for The Irishman, 1917, Joker, and Once Upon a Time in Hollywood respectively, as did Bong Joon-ho for Parasite, becoming the first Korean filmmaker to do so. Jordan Peele, whose Get Out was a strong contender two years ago, did not receive any nods for his follow-up Us, nor did its lead actress Lupita Nyong'o despite early Oscar buzz at the time of its release.
Some might argue that this is just an issue of who actually deserves what — but when you take into account filmmakers like Lorene Scafaria (Hustlers), Alma Har'el (Honey Boy), Mati Diop (Atlantics), Céline Sciamma (Portrait of a Lady on Fire), Lulu Wang (The Farewell), and Marielle Heller (A Beautiful Day in the Neighborhood), who have all made critically acclaimed and generally well-liked movies, along with the fact that these awards tend to be very subjective and decided by a group that has had to make room for more diverse voters, you do begin to wonder what it means for an Oscar to be "deserved." There's also, of course, Greta Gerwig, whose Little Women received six nominations, including Best Picture and Best Adapted Screenplay, yet her directorial efforts don't seem to be good enough to also be recognized.
One pleasant surprise has been that Parasite is nominated for Best Picture, along with Best International Feature for a total of six nominations — again being the first South Korean film to do so in each category. However, as the Academy has done for previous Asian-led films like Life of Pi and Memoirs of a Geisha, it has acknowledged just the technical aspects of filmmaking for Parasite, and the actors are pretty much ignored. There's something strange about lauding a film for its story and style yet refusing to see the faces at the forefront as individuals, as actual performers who are part of why the production works so well.
Stephen King recently made headlines for comments in which he said he does not take diversity into account when praising certain works, only quality. But, again, how is quality defined, and who defines it? An Oscar is seen to mean prestige in the filmmaking industry, but it might be difficult to find "the best" when you don't consider the big picture and your door is closed to stories in the periphery. It's a matter of accessibility, of names, of recognition — which might be why we tend to see not just white actors and male directors being honored every year, but the same faces.
It's not hard to see why it would be tiring and disappointing for general audiences, especially people who care deeply about movies, to keep seeing these results. And if these institutions refuse to get with the times, they begin to lose their credit. It's better to just go see the movies that you want to see and support them however you can — regardless of what some old white men in suits think about them.