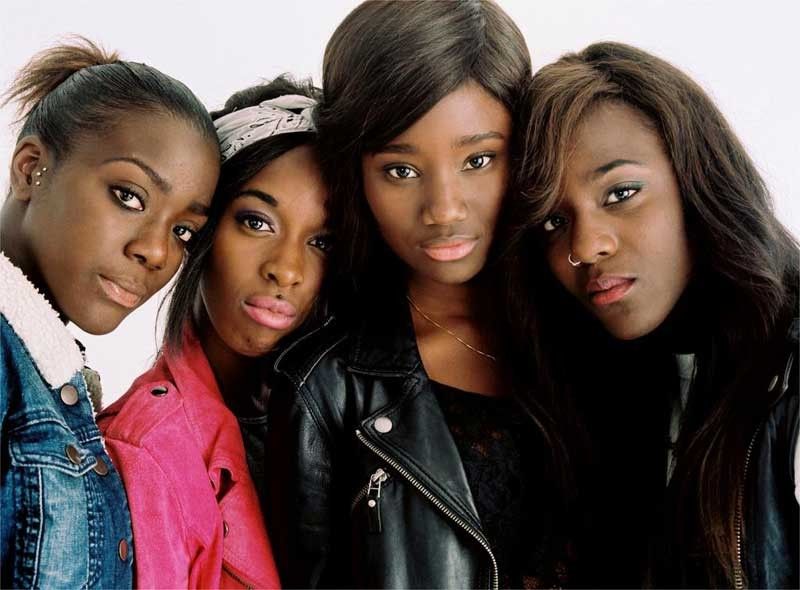 A special screening of Bande de filles (Girlhood) will be followed by a discussion on the issues young women face in France and the Philippines.
This year's French Film Festival showcases comedies and tearjerkers about the strong ties that bring people together.
MANILA, Philippines — Film is a powerful medium with an uncanny ability to bring us closer to each other and even bridge gaps between countries. For over two decades, the French Film Festival has been doing just that for France and the Philippines, offering us a chance to experience the best of French cinema — with many highly anticipated and some unexpected moments. You never know what you might find.
For its 24th year, the French Film Festival brings 15 contemporary French films to Manila, all of which explore the dynamics of human relationships, particularly those between parents and their children. It will take place not only in Metro Manila, where movies will be screened in Bonifacio High Street Central Square and Greenbelt 3, but also in Cebu City's Ayala Center Cebu, Davao City's Abreeza Mall, and for the first time ever, Bacolod City's Ayala Capitol Central Mall.
To open the festival on June 12, French director Nils Tavernier will grace the red carpet in Manila for a screening of his latest film, L'Incroyable histoire du Facteur Cheval (The Ideal Palace). Set in Southern France in 1879, the film is a true story of an ordinary mailman who devotes 33 years of his life building a castle for his daughter — the true site of which was named a historical monument by the French government in 1969.
The French Embassy has also partnered with SPARK! Philippines for a special screening of Bande de filles (Girlhood) on June 14 at Greenbelt 3, which will be followed by a forum to encourage dialogue on women's rights and issues faced by young women in France and the Philippines.
The selection of movies will include the inspiring drama De Toutes nos forces (The Finishers), about a teenager in a wheelchair who challenges his father to compete with him in one of the most difficult sporting events in the world, and Le Grand Bain (Sink or Swim), an ensemble comedy about a group of men in their 40s, each undergoing a mid-life crisis, who come together to join the local pool's men's synchronized swimming team. Biopic La Promesse de l'Aube (Promise at Dawn) recounts the life of novelist Romain Gary, following his youth in Poland and Nice, years as a pilot in Africa during World War II, and his relationship with his mother.
There's something for everyone: Dans la Brume (Just a Breath Away) is a science fiction disaster film about a family struggling to survive a deadly fog that seeps out of the earth, and the animated Le Grand Méchant Renard (The Big Bad Fox and Other Tales) is a riotious romp featuring a fox that thinks it's a chicken, a rabbit that acts like a stork, and a duck who wants to replace Santa Claus.
In Madame Hyde (Mrs. Hyde), an eccentric teacher who isn't very well-liked is struck by lightning and develops a powerful and dangerous alter-ego. Finally, Varda by Agnès is a documentary by the late filmmaker and pioneer Agnès Varda about her experience as a director, offering personal insight on her process and following her across Paris, Los Angeles and Beijing.
The festival also continues its annual tradition of paying tribute to Filipino cinema on Independence Day (June 12) with four movies by Filipino filmmakers: Pepe Diokno's Above the Clouds, Carlo Catu's Waiting for Sunset, Carlo Manatad's Jodilerks Dela Cruz, Employee of the Month, and National Artist Kidlat Tahimik's Mababangong Bangungot, which was partly filmed in Paris.
* * *
The French Film Festival runs from June 12 to July 12 for four consecutive weeks starting in Metro Manila followed by Cebu City, Davao City, and Bacolod City. For more information on the film lineup and screening schedules, visit ph.ambafrance.org or Facebook.com/FrenchEmbassyManila.