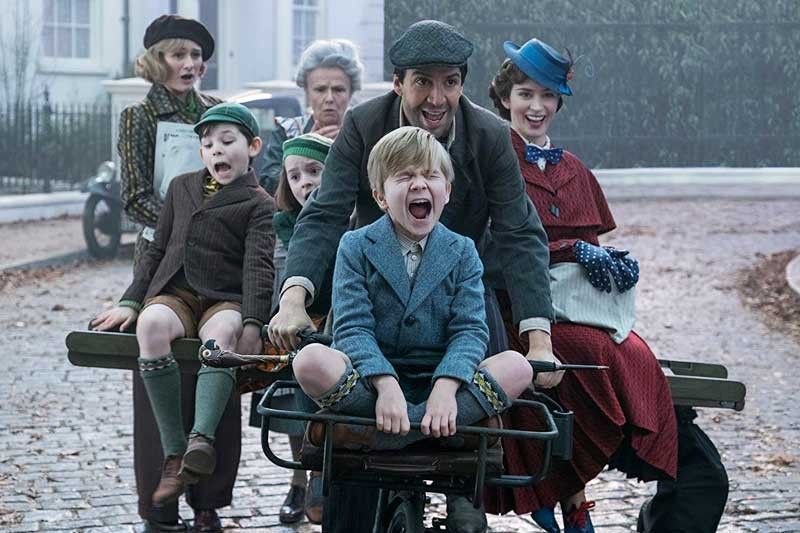 The sequel is all about rediscovering your inner child: finding wonder and enjoyment, learning how to have fun again.
Mary Poppins Returns to Form
The sequel to the unforgettable Disney masterpiece is no new classic, but it's still got a little spring in its step.
MANILA, Philippines — Over the past few years, Disney has been making its way through its catalog of classics in an ongoing effort to produce and reimagine live-action remakes, spin-offs, and sequels.The latest among these is Mary Poppins Returns, a sequel to the 1964 masterpiece starring Julie Andrews, directed by Chicago and Into the Woods director Rob Marshall.
Mary Poppins Returns finds siblings Michael and Jane Banks all grown up, played with plucky sincerity by recent Golden Globe winner Ben Whishaw and Emily Mortimer, respectively. Michael is raising three precocious children by himself, as his wife passed away the year before. Worse still, struggling in the midst of the Great Slump, they find out that they are about to lose their beloved childhood home because Michael has failed to make payments for the loan he has taken out at the Fidelity Fiduciary Bank.
When the youngest Banks child, Georgie, finds an old kite his father has thrown out, he flies it in the park, where it gets caught in the clouds — and a nanny. Not just a nanny, in fact, but the Nanny. Emily Blunt shines and is as winsome as ever as Mary Poppins, who has returned upon sensing that the Bankses need her once more.
Right away, it's undeniable how charming the film is, and how it, indeed, evokes the sense of a Disney production thought to be long gone. Set pieces and musical numbers find strength in beautiful larger-than-life practical (or practical-looking) props and scenery, making use of rich colors as well as multiple dimensions and textures, including traditional animation. It literally calls for suspension of disbelief: "We're on the brink of adventure, children," Mary Poppins chides. "Don't spoil it with questions."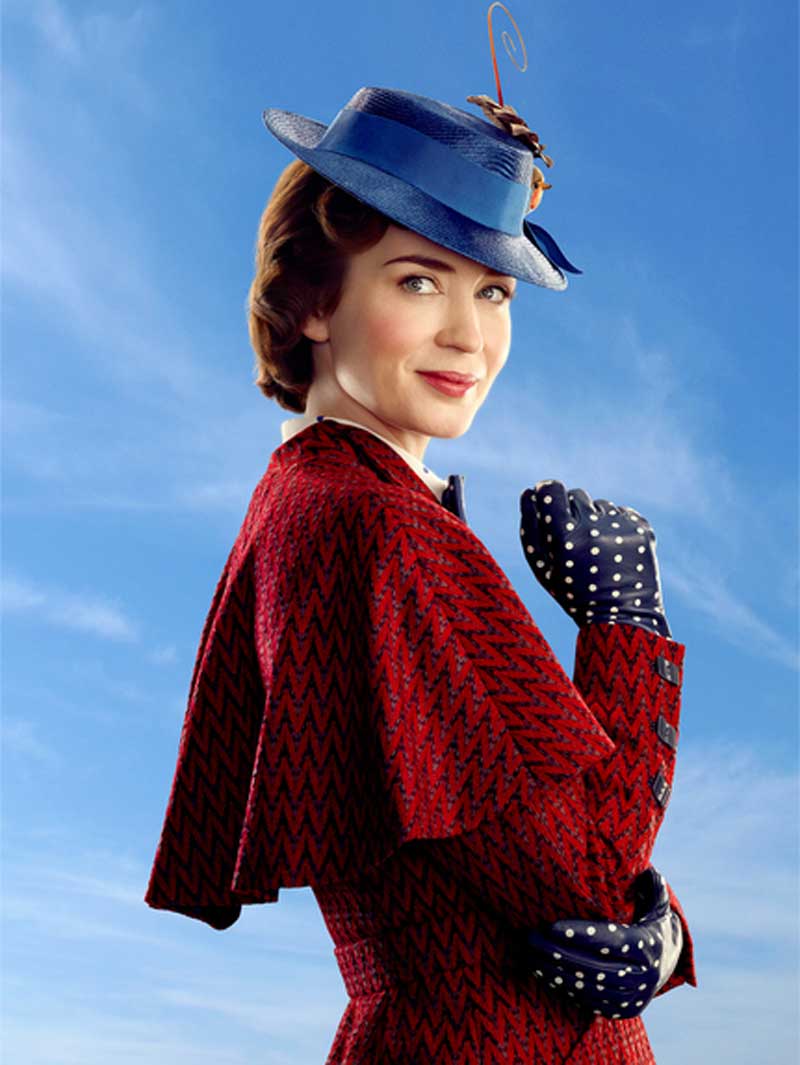 Mary Poppins Returns, a sequel to the 1964 masterpiece stars Emily Blunt, now showing in cinemas nationwide.
Anyone from the ages of 8 to 80 is bound to lose themselves in Mary Poppins' magic, whether it's transforming an ordinary bubble bath into an ocean expedition or singing to a cheering crowd in a music hall for anthropomorphic animals, which just so happens to be hidden on the surface of a porcelain bowl. The very, very British number Trip a Little Light Fantastic, which features the most performers, thrills with excellent choreography and clever wordplay, but it's the somber solo piece The Place Where Lost Things Go that stands out the most, because there's honesty and resonance in its simplicity.
The film is the kind that feels more like it's unfolding on a stage instead of a screen — not cinematic, but theatrical. It transports you and pulls you in, and you can't help but be along for the ride.
Modern entertainment thrives on nostalgia because of its feel-good, familiar qualities. We get to re-experience things we love in a whole new way. The downside is that, when overdone, as it tends to be sometimes, it can come across as pandering. There's also the question of being able to live up to the legacy of the original. Mary Poppins Returns falls a bit short on becoming a new classic, but it's a treat for longtime fans and newbies nonetheless. At its best, it's got heart and plenty of good old-fashioned wisdom, and it's surprisingly sharply funny to boot.
A 54-year gap between movies means that many of the children who grew up with Julie Andrews' Mary Poppins are now adults. The sequel is all about rediscovering your inner child: finding wonder and enjoyment, learning how to have fun again. It's a pleasant, important sentiment to be left with, even if, as certain characters observe, grownups forget all over again by tomorrow.
The film itself lives up to its own message — its charm and enchantment may be fleeting, for a good few hours, you get to remember the joys of playing with balloons and making up fantastic worlds.