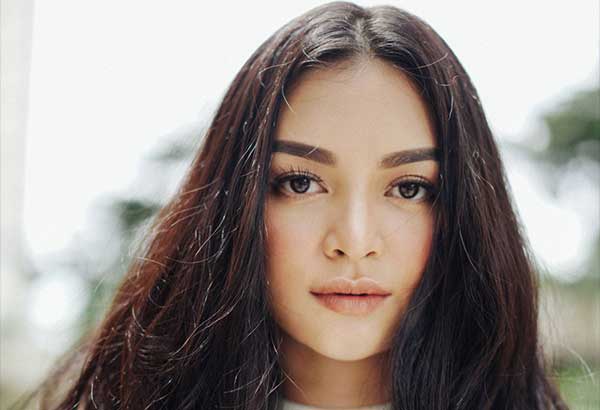 Kylie has been through a lot, even having been diagnosed with clinical depression, but that did not stop her from her advocacy in helping those with the same condition.
Kylie Verzosa: Heart strong
(The Philippine Star) - October 27, 2017 - 4:00pm
MANILA, Philippines — Pageantry is perhaps the closest thing the Philippines has to royalty. Over time and again, our pageant-obsessed culture has allowed us to exalt our beauty queens to such a high pedestal, revered for their otherworldly mix of beauty, brains and the ability to give quotable soundbites as the next inspirational mantra. Although we usually expect regality from our illustrious roster of beauty queens, Miss International 2016 Kylie Verzosa is out of the ordinary. In spite of her striking features, Kylie has an innate down-to-earth nature that leaves her charming yet relatable.
A year after passing on the crown, Kylie Verzosa is still fondly adored by the people who supported her reign. She still gets approached on the street for selfies, she has over 700,000 followers on Instagram, and she's still very much in the public eye. After all, being a beauty queen doesn't stop after one's reign.
"Being a beauty queen is putting your best foot forward. It's my job to be the best I can be," Kylie shares. "And I like it because it pushes me and it gives me that pressure to be at your peak all the time — to be beautiful physically, to be able to say something at the snap of anyone's finger."
Although Kylie does lead quite the peculiar life, thanks to a job that shuns the usual nine-to-five, the beauty queen is quick to point out that there is hard work that goes beyond the high heels, the hair extensions and the glamour.
"It's not what people think it is. It's a lot of hard work because it's not a common job. It's not the normal path to success," Kylie says. "It's fulfilling because it pushes me, but at the same time, it's a job. I'm my own person at the end of the day. I go home and kick off my shoes, and I'm Kylie again. It takes a lot of emotional and mental strength — but I like it. It's fun, it's work, and I wouldn't do anything else. It took so much for me to get here, and for me to stay here."
As Miss International, she had the immense fortune of traveling around the world, visiting 15 countries for her reign while pushing for mental heath, an advocacy she's taken to heart.
Kylie's bright look turns a tad solemn at the mention of mental health, an advocacy that hits close to home. In her industry that calls on motherhood statements such as world peace and inner beauty as pageant staples, Kylie's decision to take on mental health as an advocacy from day one was unheard of, a peculiar choice that earned its share of skeptics and critics.
The beauty queen says, "About two or three years ago when I first joined Binibini, I was asked about what advocacy I wanted to take on, and I said, 'mental health.' I wanted to talk about depression and suicide, and how mental illness is affecting the youth, and how suicide rates are increasing. I was told, 'That's such a sad advocacy. Isn't that too depressing? Why don't you just take on the usual, like 'women and children?' And I thought, is this how we really help people?"
Kylie adds, "I wanted to take on mental health because it was something I went through. I know what it's like to be depressed."
The beauty queen shares that after college, she was diagnosed with clinical depression by two psychiatrists. As she didn't like medication, she turned to natural healing, which meant having a strong support group to talk to, an active change in the environment and lifestyle, and strengthening good and positive connections while staying away from toxic people.
"I was lucky to have a strong support group. I have my dad, who was diagnosed with bipolar disorder, so he understood my depression, what I was going through. I got through my depression with a lot of psychotherapy, which is talking to someone — whether it was my psychiatrist or my mentors, as I only have a few people I talk to. I kept my surroundings clean. It's possible to heal depression naturally, but it's important to seek your doctor's advice first."
As a survivor of mental illness, Kylie still continues to advocate for mental health long after her reign. She's the ambassador for the World Health Organization's mental health campaign this year, "Depression: let's talk," encouraging people with depression around the globe to talk about their condition. Kylie has also joined Senator Risa Hontiveros' team as one of the three main advocates for the Mental Health Act. Kylie has also spoken at a TED Talk, crossing it off her bucket list, as she talked about mental health awareness.
Kylie has certainly been the busy bee in pushing for mental health, yet perhaps the most poignant of her milestones this year is the launch of Mental Health Matters by Kylie Verzosa, an online support group that allows itself to be a safe space for those going through mental illness.
"I just wanted to talk about mental health because no one was doing it at the time — no one was doing it when I was going through it," Kylie says. "So I just said what I felt like saying. I didn't know it was going to grow into this huge thing. People started relating to it. They started to come up to me. I would get tons of letters, e-mails, DMs, and Facebook messages thanking me, or asking for help for themselves or their family members."
Mental Health Matters was launched in March this year, offering its own corner of the web as a space where those with depression, anxiety, and other mental illnesses can come, as sometimes, they have no one to turn to. Kylie runs the group with a small crew of volunteers, plus a medical professional, sharing articles, quotes, and graphics that personally helped her while she was going through depression. While it may not seem much, Kylie proudly shares that their group has saved three lives.
Kylie's certainly been through a lot, but she remains steadfast with a strong heart and clear mind. Now she's ready, more than ever, to take on the next chapter of her life.
Photos by PATRICK DIOKNO
Produced by KARA ORTIGA
Make-up by PONG niu
Hair by ARIES MANaL
Top by BASIC MOVEMENT