EDITORIAL: Make way for Generation Z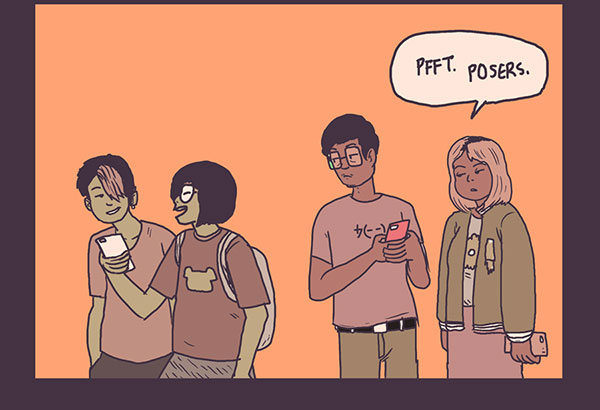 In case you missed it, MTV has rebranded one of its landmark shows. After 25 years, the network's 2017 MTV Movie & TV Awards, which took place last weekend, included categories devoted to the small screen for the first time. It's an acknowledgment that the lines between both platforms have all but blurred and that top film talent has migrated to television.
Adding to the expected irreverence was something somewhat progressive: the ceremony broke down gender barriers as men and women competed in a single acting category. Stranger Things' Millie Bobby Brown was named Best Actor in a Show.
Presenter Asia Kate Dillon, from Showtime's drama series Billions, set the tone with an enlightening speech that highlighted the importance of the change. Dillon — whose preferred gender pronoun is they, not he or she — is "the first openly non-binary actor to play an openly non-binary actor on a major TV show." A non-binary person is someone who doesn't identify with either gender.
And so by taking on a decidedly different tone, MTV — at least with this particular awards show — has become relevant once again. (Perhaps next year, we'll get to see even more minorities on stage and on the red carpet.) But more than that, more than the de-emphasis on movies, it made clear that it was shifting its focus to another demographic.
Born after 1995 and before 2010, Generation Z is both an extreme version of millennials and the opposite of them. Adweek says that at nearly two billion strong around the world, they're every brand's next best customers. Far more serious and more careful consumers than the group that came right before them, these under-20s care deeply about matters such as body positivity and true multiculturalism, among others. Things that the rest of us always assumed were static or accepted as so — the concept of gender, jobs or community — are elastic to these post-millennials. The 2017 MTV Movie & TV Awards spoke to them, or attempted to, in a manner that they would understand.
But why the pivot? The majority of millennials are now in their early 30s or approaching their third decade. They're settling down and spending less. They've already been written about and examined exhaustively, from their supposed entitlement to their love of selfies. Of course, millennials are still pretty much around, but in today's constant stream of change — as far as marketing goes, especially — if it's not new, it's considered boring. Paying attention to the Z set is the logical next step.
Should you need examples, look no further than the underage cast of Stranger Things, or actresses such as Amandla Stenberg, Hailee Steinfeld and Zendaya. As far as celebrity offspring goes, take note of Presley Gerber, Kaia Gerber, Lily-Rose Depp, Lennon Gallagher, Sofia Richie, Selah Marley and Sistine Stallone. In the fashion world, notable members of Gen Z include models Jordan Barrett and Rina Fukushi and designer Vejas Kruszewski, the youngest designer ever to be nominated for the prestigious LVMH prize at age 19.
If you're still wrapping your head around what makes millennials tick, it's time to move on. While Generation Y will still have tremendous influence for years to come, there's an ever bigger and more iconoclastic tribe on the rise.