Keeping safe in All Hands Beach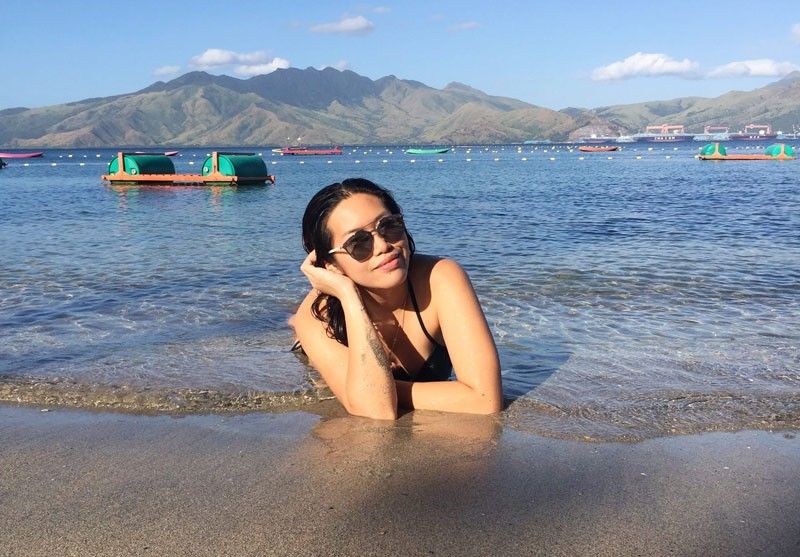 The greenish olive ridley turtles crawled quietly towards the azure waters as the waves lapped the path they took. Turtles laid their eggs and returned years after to lay them there again. In this God-given site, His blessings abound; I was fortunate enough to visit here recently. The sun and sea met at a pivotal point and, every so often, a surprise rainbow splashed color across the blue sky. Here, one can find All Hands Beach.
All Hands Beach welcomes everyone. With world order changing like the tides, everyone's safety and welfare is always the resort's foremost priority.
As business is slowly picking up in the country amidst the pandemic, there is a silent call for Filipinos to buy local, patronize local. I couldn't agree more. The best way we can move forward is by supporting our own.
Even in travel, we help our countrymen by discovering further the beauty of the Philippines. Recently, with all the safety nets we could afford to give to ourselves and others, we visited a sanctuary called All Hands Beach Resort in Subic Bay Freeport Zone in Bataan.
A 2.5-hour car ride is all it takes to enjoy this ephemeral paradise. But how can we protect our loved ones while swimming here during this pandemic?
All Hands Beach, a popular tourist destination inside the Subic Bay Freeport Zone operated by Brighterday Subic Ltd Inc., has the answer.
Lotgarda Cortez, corporate finance officer of Brighterday Subic, pointed out, "All Hands Beach is one of those happy places that people miss so much and can't wait to come back to because it's fun, safe, clean, and comfortable. Our friendly staff takes extra effort to ensure that all our guests enjoy an experience you want to keep returning to. Given the current situation, we have carefully studied and implemented all the protocols to ensure everyone's comfort and safety."
According to Cortez, "There will be 13 swimming lanes bounded by oval perimeter buoys and paired to a pentagon nipa hut so that families can stay within their designated private areas even in the water without mixing with other guests. This ensures there is a safe distance from everybody else and that no one can intrude in your designated area, while you enjoy your swim with your family."
She said that about 10 persons can be accommodated per lane, and each lane leads to its own 350-square-meter swimming area.
Wooden floaters and aqua inflatables on the clean and beautiful waters are also available for guests to interact with as a group to enhance the experience.
Today, All Hands Beach is open to anybody who appreciates endless days of sunshine and rain, while basking in the cool, clean and azure waters. Right across All Hands Beach, one can appreciate the dramatic Cinco Picos mountain range that guards the cove like a sentinel, making the waters calm and very conducive to water sports such as banana boats, jet skis, dragon boats, flyboard, paddleboarding, parasailing and kayaking. There are simply a variety of activities for guests to enjoy. You can also rent a yacht for island hopping, scuba diving and even wreck diving.
One of my favorite activities is to stand in ankle-deep water and throw pieces of bread; within minutes, the eclectic and ecstatic fish gravitate towards the bread. What a glorious sight to behold.
The resort is a protected sanctuary. In fact during pawikan season (in the months of October to February), All Hands Beach reaches its peak, with big turtles joining a pilgrimage of sorts to lay their eggs at the resort's vicinity. Turtles feel safe at All Hands Beach.
Guests who wish to spend the night may do so by renting one of the seven cottages and eight family rooms complete with aircon and TV sets. Each cottage is large enough for a family. Al fresco and air-conditioned function rooms are also available. Each time I am here, I savor the sight of the surreal Subic Bay sunset as it gloriously sets on the horizon yonder from the comfort of our cottage's balcony by the beach.
Cortez said there is also no danger here of overcrowding as ''we've purposely limited our capacity so there's ample room for physical distancing as you move through the facility. That means you can always keep your distance from everybody else, no matter where you are on site."
What has not changed is that All Hands Beach still provides a cool, relaxing place to unwind for guests, with courteous staff and the best food in Subic.
All Hands Beach is home to Shoreline Dining famous for its Pancit Bataan and fried crispy pata as well as other delicious Filipino and Spanish dishes.
I can briefly recall when the head chef of All Hands made some really fantastic paella just the way we like it with tutong at the bottom, lots of shrimps, squids, olives, chorizos and green peas topped by the huge succulent crab we caught.
We all dug into the meatiest, juiciest, sweetest crab meat we had ever tasted. This crab fed all of us to loving satisfaction. It went perfectly with the tasty paella rice and sweet Zambales mangoes.
The resort is also child friendly; the beach is nestled and enclosed in a cove within sight of a watchful lifeguard, while the swim area is shallow and gradually getting deeper. All Hands Beach Resort is an eco-friendly and well-maintained public beach. The resort offers use of bamboo huts, nipa sheds and beach volleyball court among others. One can bring food and beverages without having to pay corkage charges. Grilling and cooking shacks are available for use.
All Hands Beach Resort used to be the favorite beach of the US Navy servicemen and their families back when Subic Bay was still a military base. The resort, which is accredited by the Department of Tourism, is very clean, with friendly and hospitable staff. Its surroundings, with powdery fine-caramel sand, offer a relaxed atmosphere that is very unpretentious but inconspicuously exclusive and remarkably affordable.
Additional safety measures are also implemented in daily operations like thermal checks at the entrance, strict implementation of social distancing rules, and availability of hand sanitizers throughout the facility.
With their strict protocols, Cortez even revealed how they're inviting DOT Secretary Bernadette Romulo Puyat to come visit to see how they are contributing to bringing back tourism in Subic Bay while adhering to safety protocols.
"Another benefit is that purchasing admission tickets is not required if guests are only dining by the shoreline," Cortez said.
Cortez said that guests can now book and make reservations at their resort for a longer stay, though day tours are also available for visitors.
All Hands Beach is now open for guests and visitors alike. For more information, guests can visit their social media platform on Facebook or find them at their website, http://www.allhandsbeach.com/.
* * *
For more information, please call All Hands Beach Front Office at (0925-8585480) or Annaliza Aranda at (+639228262934).
Email the author at [email protected].