Five days of wellness in South Korea
January 12, 2020 | 12:00am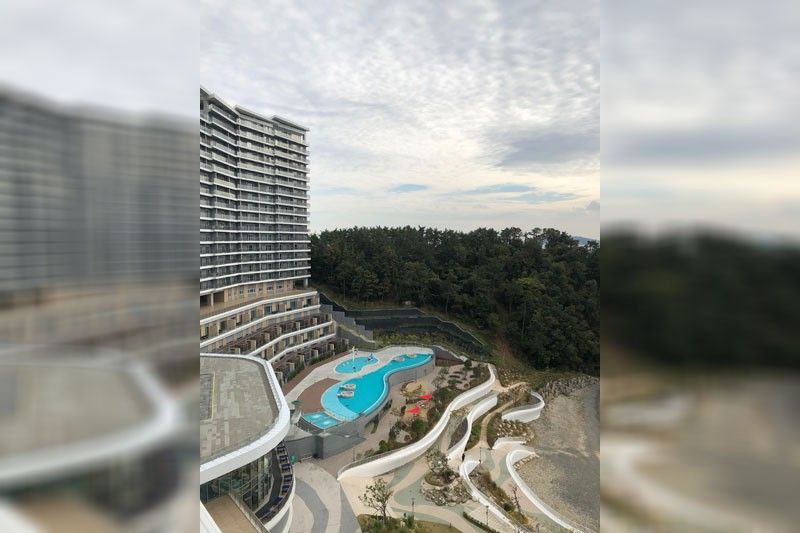 A lot of things come to mind when one thinks of South Korea. For one, there's BTS and the global impact that they have built seemingly overnight. There are also K-Dramas that became a jump-off point for non-K-pop fans to fall in love with the hallyu culture. Beauty enthusiasts also make a pilgrimage to shopping districts in Seoul to hoard their holy grail skincare and makeup products to complete their beauty routine. These are all staples that one must definitely check out when visiting Korea for the first time. The Korea Tourism Organization showed us a different side of the country that we hadn't seen before.
If the popularity of the 10-step skincare routine and jjimjilbangs (AKA Korean spas) aren't proof enough for you, let me tell you one thing now: Koreans take self-care so seriously that it's infectious. Our five-day trip to Busan and Jeju Island felt like an osmosis of tips and tricks on how to live life fully, all while slowing down to savor the beautiful environment and crisp air that Korean autumns have to offer. If you're curious to try it for yourself, here's our suggested itinerary.
Day 1: Hanwha Resort Geoje Belvedere
Aside from the skyscrapers towering over the country, South Korea is also blessed with stunning mountains. Hanwha Resort Geoje Belvedere is tucked away in one of those mountain ranges, with a perfect view of the sea. Aside from the sophisticated architecture, the resort also takes pride in its wellness program. Every morning, they offer free yoga sessions to their guests. If you're still a rookie at your mindfulness practice, they also offer a guided meditation class at the rooftop with a majestic view of the ocean through floor-to-ceiling glass windows. Their gym is also equipped with high-tech machinery that will provide you data on your body that will help you design your exercise for maximum efficiency. The handsome fitness trainers are good eye candy too. Speaking of eye candy, keep your eyes peeled for their amazing art collection. Spot the sculptures and paintings around the area for a DIY art therapy.
Day 2: Haeundae Beach, Busan
The healing power of the ocean is just as great even if you don't take a dip in it. The fall weather isn't really ideal for swimming so jogging and walking along the 1.5 kilometer-long coast of Haeundae Beach provides a sweet sense of calm and stillness. Just watching families play in the sand, and uncles and aunties power-walking to the beat of their own AirPods, really encourages reflection on your life. At least that was the effect that it had on me. Since it's a public beach, you can essentially drop by the beach any time of the day. Don't forget to catch the sunset here, too!
Day 3: Centum Spa Land, Busan
Located at the Shinsegae Department Store, Centum City in Busan, Centum Spa Land is a spa junkie's dream come true. It's like an amusement park for adults whose idea of fun is a stress-free moment away from the noisy city.
Aside from the staple baths inside the respective bathroom, Centum Spa Land boasts over 10 sauna rooms. Some rooms are styled based on Roman and Turkish baths, while others are totally unique in themselves like the Pyramid Room with walls that are set at an angle for maximum collection of energies from the universe. If you want something simpler, they have a regular charcoal room and an ice room to hang out in.
An insider hot tip: give the massage chairs a try. It's not your run-off-the-mill massage chair that you find at the mall; this one really massages the crap out of your body. It even reclines you to an almost 45-degree angle, utilizing gravity to put more pressure on your back. Take note, though: children under 13 aren't allowed in the area and you can only stay for four hours at a time. It's the perfect pit stop if you're waiting for your next flight to another wellness destination — Jeju Island.
Day 4: Chuidasun Hotel, Jeju Island
This new, charming hotel gives off Joshua Tree, California vibes in the middle of windy Jeju Island. It's not just the decor with its white cement walls, desert plants and overall minimalistic style. The warmth of the front desk and the general vibe puts you in full-on silent retreat mode. To my surprise and delight, their rooms don't have TVs.
Like Belvedere Resort, they also offer a variety of yoga and meditation activities. For our stay, we tried a morning moving meditation. How is it different from yoga? Aside from going from pose to pose, their version of a moving meditation involves walking around a room in varying speeds, making you aware of your body. We walked slowly, ran in a circle, danced up and down to music, and screamed all our frustrations out. The resort also offers a short intro to traditional tea ceremonies. Aside from learning the different types of teas available in the island, it also teaches you the art of stillness, connection and gut health.
Day 5: Seogwipo Healing Forest, Jeju Island
The Seogwipo Healing Forest was definitely the highlight of the trip. It's the total opposite of what my initial expectations of Korea were. Two hours was definitely not enough time to explore the area. They said that to get the full effects of the forest, you have to stay for at least three hours.
To kick things off, we had a Charong box lunch prepared by the village nearby. The box lunch has a variety of steamed vegetables, rice balls, abalone, and the best sweet potato I've ever had. These boxes aren't readily available for purchase so make sure you call in to reserve days before. Hiking around the area can be done with a guide or alone. What's so amazing about the healing forest — with its dense cedars, redwood evergreen oaks and retinispora — is that they have these rope mats laid on the forest floor as a guide. Just make sure that you have your hiking shoes on and you're good to go. Another cool thing: they have day beds in the middle of the forest where you can lie down and enjoy the fresh air and serenity. I've never seen anyone do that before but all the uncles and aunties in our group seemed to enjoy it. I did, too.
* * *
Special thanks to the Korea Tourism Organization and the Busan Tourism Organization. For more information on these wellness spots and other premium Korean beauty, wellness and health programs, visit https://english.visitkorea.or.kr.