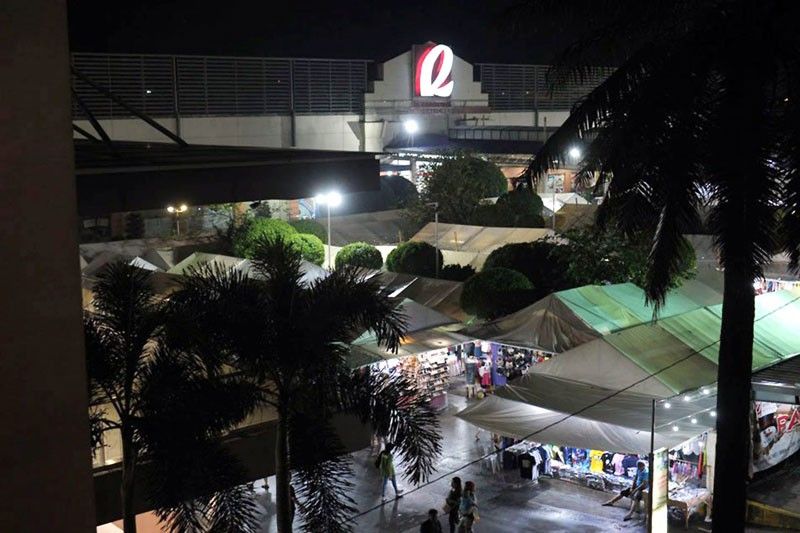 Robinsons Novaliches Christmas Bazaar boasts 248 stalls that offer items that have the same if not lower price points as the stalls in Divisoria.
I've just discovered the 'Divisoria of the North'
While Divisoria still holds the title "the best bargain shopping spot out there" come Christmastime, the heavy traffic, overwhelming crowd not to mention the pickpockets can easily turn you off.
Luckily, people in Quezon City, Caloocan, Valenzuela and Bulacan need not travel far as there's a bazaar or tiangge in the area that also holds treasures for bargain hunters, mostly when it comes to toys and apparel.
Touted as the "Divisoria of the North," Robinsons Novaliches Christmas Bazaar boasts 248 stalls that offer items that have the same — if not lower — price points as the stalls in Divisoria.
The latest trends in women's fashion, children's pantulog and men's sportswear you'll find in Greenhills and Divisoria are sold here for less. But always check the items before leaving the stall. Check for stains, unfinished hems and other sewing mistakes. Remember that these items don't go through the same quality assessment as most branded products do.
You can also find high-quality overruns — shorts, tees and dresses — for only P100/piece. With this friendly price, you can slay your OOTD every day. Items you see in online shops are available in some stalls there, too.
I love the Marikina-made sandals, which sell for P180 for two pairs. The designs are varied so there are a lot of options for shoppers.
Robinsons Novaliches Christmas Bazaar is a marketplace, and you should be prepared to go into battle mode before you get there.
First, be sure you have your eco-bags tucked in your backpack for a more eco-friendly shopping experience.
And since it's the Divisoria of the North, expect to spend a little, but shop a lot. So bring lots of loose change and small bills so you can close the transaction right away, and hop from one stall to the next with ease.
Tiangge shopping is more fun with friends and family members in tow. You can get wholesale prices for three-piece purchases, so having friends with the same taste will definitely help you save money.
"For 12 years now, Robinsons Novaliches Christmas Bazaar is the go-to place of 'northerners' for their holiday shopping," said Robinsons Malls operations director Cathy Alejandro.
Robinsons Novaliches started its Christmas bazaar in 2007. This year, it opened on Oct. 15, occupying outdoor parking lots in front of the main mall.
Well, it's not only the outdoor bazaar that is patterned after Divisoria because the main mall itself mostly houses micro retailers. This Robinsons branch is unlike any other mall in the group as it mainly caters to growing businesses. So yes, it's safe to say that Robinsons Novaliches is also the "Greenhills of the North" since you can find a cellphone tiangge there, too!
"The positioning of this mall is we cater to the micro retailers, bazaars. The Christmas Bazaar supports the brand. It's really for the budget-conscious Filipinos," explained Robinsons Malls group marketing manager Vicente Mallapre III.
The Robinsons Novaliches Christmas Bazaar has been one of the mall's most successful projects, and the organizers make it special every year with festive Christmas decorations and a banchetto-like dining area with bibingka and puto-bumbong stalls to complete the holiday vibe.
* * *
Robinsons Novaliches Christmas Bazaar is open from 11 a.m. to 12 midnight every day. It runs until Jan. 5, 2020.