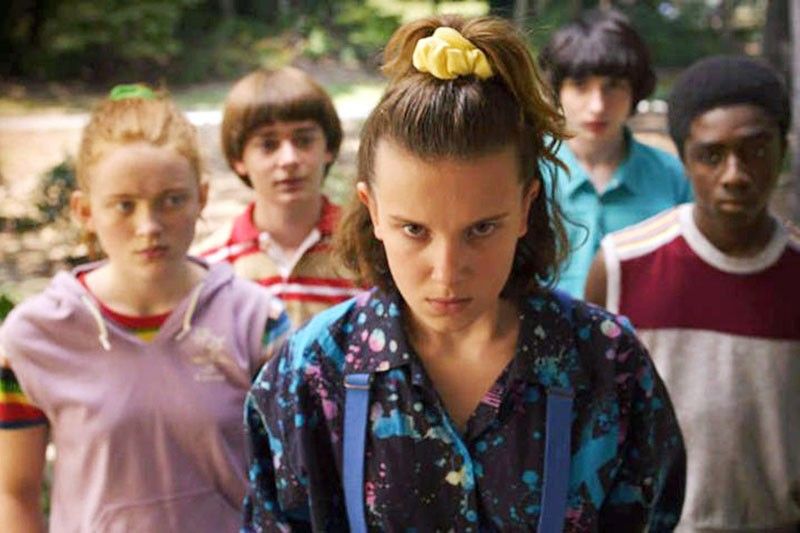 The Top 10 TV Shows of the 2010s
The 2000s were universally hailed as "The Golden Age of Television," what with serial storytelling becoming more prevalent with the rise of DVD box sets and themes turning more mature, thanks to premium cable. With shows like The Sopranos, The Wire, Deadwood and Six Feet Under, TV became the medium for new and exciting storytelling, and everyone from cinematic masters like Martin Scorsese to major stars like Reese Witherspoon wanted to take it on.
The 2010s, then, came with a certain degree of anxiety. How do you follow up such a fantastic era? Will TV just go big and dumb like Hollywood? Or will the sickness of "safe" network TV take over cable? The opposite, thankfully, has happened with the dawn of streaming platforms like Netflix and Hulu. FX head honcho Jon Landgraff coined the perfect term — "Peak TV" — a time when production values of episodic series were higher than ever, and there was so much good stuff going on it was almost impossible to narrow down the best shows of the era.
So at a time when 500 shows are being produced a year, I can't really say this list is definitive — even on a personal level. There is still a multitude of shows to watch on my HBO Go and Netflix cues, as I'm sure there are with yours. If you're having a hard time deciding what to start, however, I highly suggest the following:
10.Stranger Things. While Stranger Things has kind of become a parody of itself these days, there's no denying the cultural impact it's had on pop culture. The '80s nostalgia, mix of the occult and the mundane, lovable multi-generational cast and now-classic score can be seen and felt everywhere. And yes: it's a throwback to Steven Spielberg and Stephen King and everything '80s, but ST creators Duffer Brothers did it first. Stranger Things was especially important to this country because it premiered right around the time Netflix came to the Philippines. The confluence of Netflix's arrival, Stranger Things premiering and Millie Bobby Brown at Asia Pop Comicon became the perfect storm that took the platform to local mass consciousness. Available on Netflix.
9.Atlanta. It's always a wonderful and inspiring thing when you watch a young artist finally find his voice. Donald Glover was already quite famous in 2016, having been the breakout star of Community and a pop star as his nom de plume Childish Gambino. Then he released Atlanta, a show he created, stars in, and often writes and directs. Throughout the first season we watched the show go from a gritty and comedic take on the Georgia hip-hop scene to a surreal and sublime treatise on existence. If you haven't seen a single ep, try checking out "B.A.N.," a postmodern look at talk shows, or "Teddy Perkins," a self-contained horror episode that will go down as one of the best TV episodes of the decade. Available on Fox+.
8.Silicon Valley. While neither groundbreaking nor especially important, Silicon Valley (now on its sixth and final season) remains one of the most consistent laugh-out-loud funny shows of the 2010s. Revolving around the startup Pied Piper run by five loser programmers and an endlessly hilarious supporting cast of venture capitalists, CEOs, interns and employees, Silicon Valley came at just the right time and place: when all the tech companies started falling apart. Available on HBO Go.
7.Succession. Hands down the best show on TV right now, Succession centers on the Roy family: a dysfunctional bunch composed of a sadistic patriarch, a cokehead son, another sexual deviant son and a bleeding heart liberal daughter (oh, and a kooky son from an earlier marriage who thinks he can run for president). They also happen to be rich AF and run one of the biggest media conglomerates in the world. What starts out as a Shakespearean royal tragedy soon also becomes the funniest show on television, thanks to lovable supporting characters like Tom Wambsgans and Cousin Greg. Showrunner Jesse Armstrong litters his scripts with such memorable insults and comebacks that one almost needs a notebook while watching to take all the juicy stuff down. Available on HBO Go.
6.Game of Thrones. Admit it: any critic who won't put GoT on his top shows of the decade is just being a jerk. Game of Thrones was the show of the 2010s: something that spawned endless hours of drunken discussion and office talk, weekly watch parties, novelistic online arguments and a slew of regrettable baby names. It ended badly, yes, but don't let that letdown take away from the fact that it did something almost impossible in this modern age of TV: it brought people together. Available on HBO Go.
5. True Detective (Season One). True Detective's first season redefined drama television by having all its episodes driven by one director. Luckily enough, that director was Cary Joji Fukunaga, a rising art star who broke through to the mainstream with this series. With a grim and taut storyline, unforgettable characters like Matthew McConaughey's Rust Cohle and a strange connection to the occult, True Detective became the Twin Peaks of the 2010s…
4.Twin Peaks: The Return. …Until, of course, David Lynch and Mark Frost shocked the world and brought Twin Peaks back after 26 years. When the director and writer duo first released their groundbreaking series in 1991, they reinvented television forever. Since then, everything from The Sopranos to Atlanta has emulated Twin Peaks' visual bravura, dark themes and offbeat humor, causing everyone to wonder how the show could differentiate itself from the generation of television it inspired. Not one to back down from a challenge, Lynch and Frost brought back something wholly familiar yet completely different — a multidimensional mystery with its own mythology that included doppelgangers, talking plants and fly-frog hybrids. Much of the cast of Twin Peaks has passed on, including a number of cast members during the making of the series. As a result, Peaks transcended its status as pop-meets-art masterpiece, also becoming a meditation on death and mortality. If you haven't seen this show and don't really have the time to watch all of it, check out Part Eight, which may be the most daring hour of television ever made. Available on Fox +.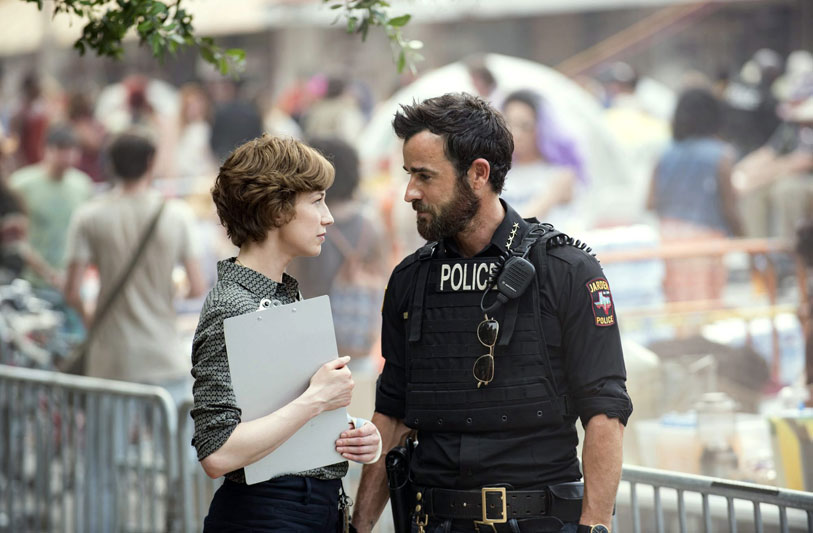 3.The Leftovers. If I were to teach writing for television and showrunning, the show I would focus on would be The Leftovers. It's a masterclass in structure, dialogue and adaptation. Something also very interesting about the show is that it's flawed — most fans dislike season one, but find its last two seasons a brilliant and stunning turnaround. Hence, the story of making the show becomes as interesting as the show itself. Here's how I suggest experiencing The Leftovers: read the Tom Perrotta novel, then watch seasons two and three. Perfect journey. Available on HBO Go.
2.Mad Men. I can't believe this soap opera went on to become one of my favorite shows of the decade, but Mad Men is just so poignant, so deep and so painful that it would be a crime not to put the show this high up. A drama about the people behind an ad agency in the 1960s, Mad Men centers mostly around Don Draper (played by the charismatic Jon Hamm) and how everything he seems to care for falls apart... at his hands. I remember watching Game of Thrones and Mad Men in succession because they would come out on the same evening. I'd be unaffected by hundreds dying in massive battles on GoT, then someone would quit their job on Mad Men and I'd just start bawling. Mad Men reminds us that to be human is to be weak, but that we can always fight our way out to the light. Available on Netflix.
1.Breaking Bad. My Organizational Behavior professor in business school told us once: "If the only thing you take away from my class is 'Watch Breaking Bad,' I'll be happy." And so I did. And that show just tore me apart. I began this article talking about the Golden Age of Television, and I definitely think Breaking Bad belongs up there with The Sopranos and The Wire. It feels like a truly holistic work: something that was planned from beginning to end. It displayed with extreme precision how television had the advantage of developing a character, slowly and meticulously, through 46 hours of exciting, heartbreaking, profound television. It made you cheer for a character, and then slowly hate him, and then finally find redemption in him. It had the fiercest villains and the most colorful supporting cast, and by the time it ended you knew everyone by their full names because they felt so real to you. Breaking Bad is definitely one for the ages, and I count myself lucky that I was able to catch that fever with most of you as it became a cultural phenomenon.
* * *
For further discussion on the best TV of the 2010s, be sure to listen to our podcast "Endslate," where Mel Lozano-Alcaraz, film-critic-from-nemesis-broadsheet Ramon de Veyra and I go more in-depth on our favorites this decade. It's available on Spotify and Apple Podcasts, or wherever you listen to such things. You can also always air your grievances or throw me your favorite films/shows/music of the 2010s through my twitter: @quarkhenares.