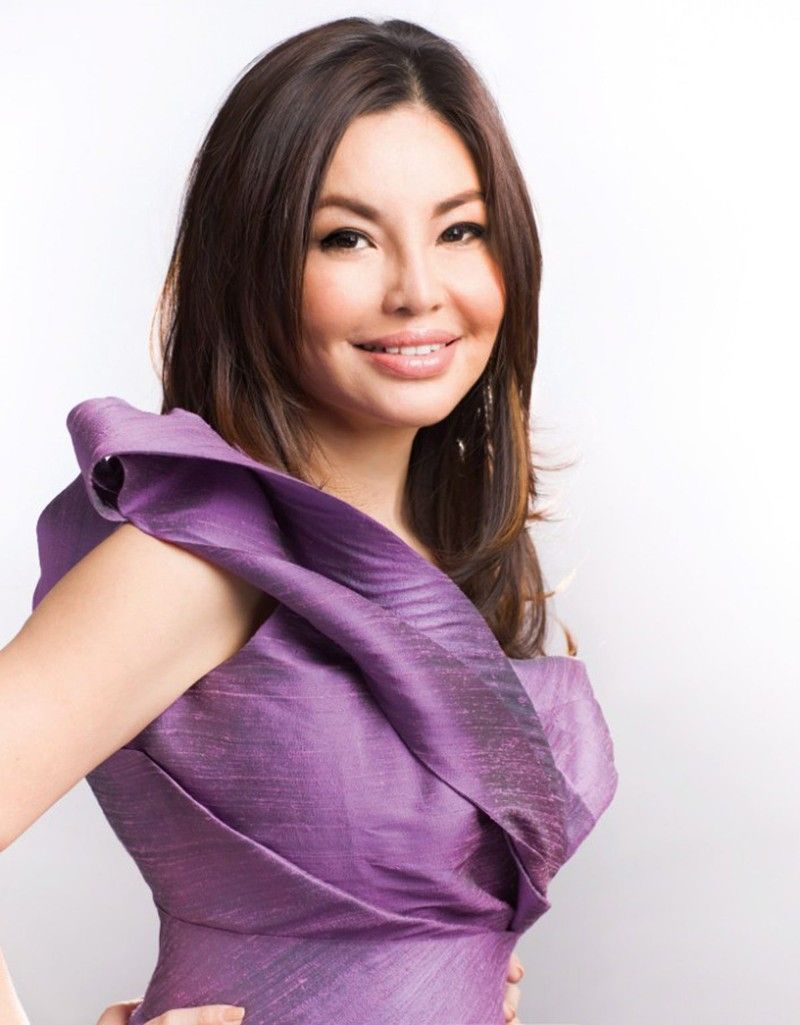 "The year 2014 was a life-changing moment for me. We had just wrapped up production of #MEGA's groundbreaking 420-page #makingmegainsouthafrica issue and while closing the book Sari nonchalantly told me, 'Please write the editor's note this month.' I was shocked and speechless, leaving me in tears. It was literally a passing of the baton moment, but in true Sari style done so simply and straightforward. She was ready to hand over the magazine she had built for the last 28 years to me. Sari probably taught me the greatest lesson: it was to believe in myself because she already had done so." — Peewee Isidro-Reyes, editor in chief, Mega magazine
Saying goodbye (for now) to my Mrs. Yap
SUPREMO
-
Tim Yap
(The Philippine Star) - September 15, 2019 - 12:00am
'Simplicity is important; too many things or wants complicate life,' Sari Yap always said. She was my go-to-person for clarity.
Some people might feel sad when they realize that their time or their job is done, but with me, I don't feel that way because I feel that I have truly done what I was supposed to do which is to make sure that Mega, my legacy, outlives me. That's a hallmark of a good founder," said Sari Yap at the documentary short film Making Mega, shot in South Africa in 2014. This was a few years back, before she was diagnosed with cancer.
Funny how, even if you've seen the video many times before, the words she said change meaning, and you begin to understand it in a different light. I was watching Sari on the screens at her wake last Wednesday while saying a silent prayer for her soul — or more like a conversation in my mind when I was in front of the urn that held her cremated remains.
For me, she didn't die. Maybe on the physical plane, yes.
You see, Sari and I have always had that special kind of friendship. The kind that doesn't involve events and parties even if our industry heavily relies on it. We would make sure to find a quiet spot to be able to catch up and see where our lives are at the moment. One time during one of our many travels together, upon checking in, the attendant asked us, "King bed for Mr. and Mrs. Yap?" And we both freaked out. I started calling her "my Mrs. Yap" ever since then.
On the morning of Sept. 9, many were shocked by the news of Sari's passing. Not many knew about what she was going through. Industry insiders were aware but Sari's fighting spirit was quite renowned, so you'd still see her every now and then attending events and gracing cover launches for special issues of Mega. So everyone assumed she was all right.
SIMPLY SARI
"Life becomes very simple when you have one goal: to live according to your values… You have to be ready to accept what you may not like, even making a leap of faith. But God will take care of you," Sari said this in an interview with Lifestyle Asia.
A few months back, she told me she could only accomplish one task a day, and that day, she was going to see me.
Time was never enough when you were with Sari. She was always curious, always had never-ending questions because she wanted to get to the bottom of your story to see how she could be of help, to see how we could form the solution. She was that kind of honest friend who would cheer you on if you're right but also be the first to tell you if you're wrong. She was my go-to-person for clarity.
"Simplicity is important; too many things or wants complicate life," Sari always said.
From an Opus Dei childhood and adolescence, she opened herself up to what she felt was her true calling — to be a healer. In fact, the last few years of her life here on earth were spent healing—her body's healing via traditional healing and her personal advocacy of healing others. Her former Ortigas apartment was transformed into a center where we had gong meditation among other healing sessions with other like-minded souls. It was in this same apartment where five of us from very diverse fields used to meet every Monday to talk about and visualize goals we had for our lives.
Sari was always driven, determined, always ready to take the next step, whatever it took. It was beautiful to see her go through life stages and emerge victorious through it all. From being a pillar of the print medium via Mega magazine, she led the path and went on to do television and online platforms, among other things. She went where no one would dare go, defying comfort zones, always surging forward. The industry saw how she evolved in her career. I saw how she evolved as a human being.
The grandest version of myself
"I grew in self love by just allowing my body to be. Whatever I saw in the mirror was okay. A 15-pound weight gain? Fine. Wrinkles around the eye? Bring it on." Even after chemotherapy, Sari would wear her wig and continue filming for Mega Fashion Crew, her reality show that discovered young designers in the industry.
"Letting go of everything that no longer serves the highest purpose of the grandest version of myself." Even in her Instagram account, morsels of wisdom were aplenty.
Sari was initially given three to four months to live. Her fighting spirit made the cancer disappear but only to be transferred to another part of her body.
"I am ready," Sari told me when we saw each other a few months ago. This was three to four years after she was diagnosed with the Big C. At the end of it though, I realized that she had won the battle because she didn't allow fear to win the war. Sari embraced what she was going through with much courage and faith.
At her wake, I got to hang with Archie Carrasco, whom she always talked about during our long catch-up sessions. Her sisters and family were also there, and many collaborators from years and years back. I saw old friends drying their tears while signing the guest book at Santuario.
Her family told me about her final moments in the hospital. Her sisters were already in tears and Sari was too weak to talk. She got a pen and wrote on a piece of paper and gave it to her weeping sisters. "I won't die," she said. And then she closed her eyes, and went on to her eternal rest.
Knowing Sari, even in her last moments on earth, she knew what she was saying. She was not going to die, she would continue to be alive... in our hearts. Her legacy lives on.
* * *
@officialtimyap on Instagram and Twitter