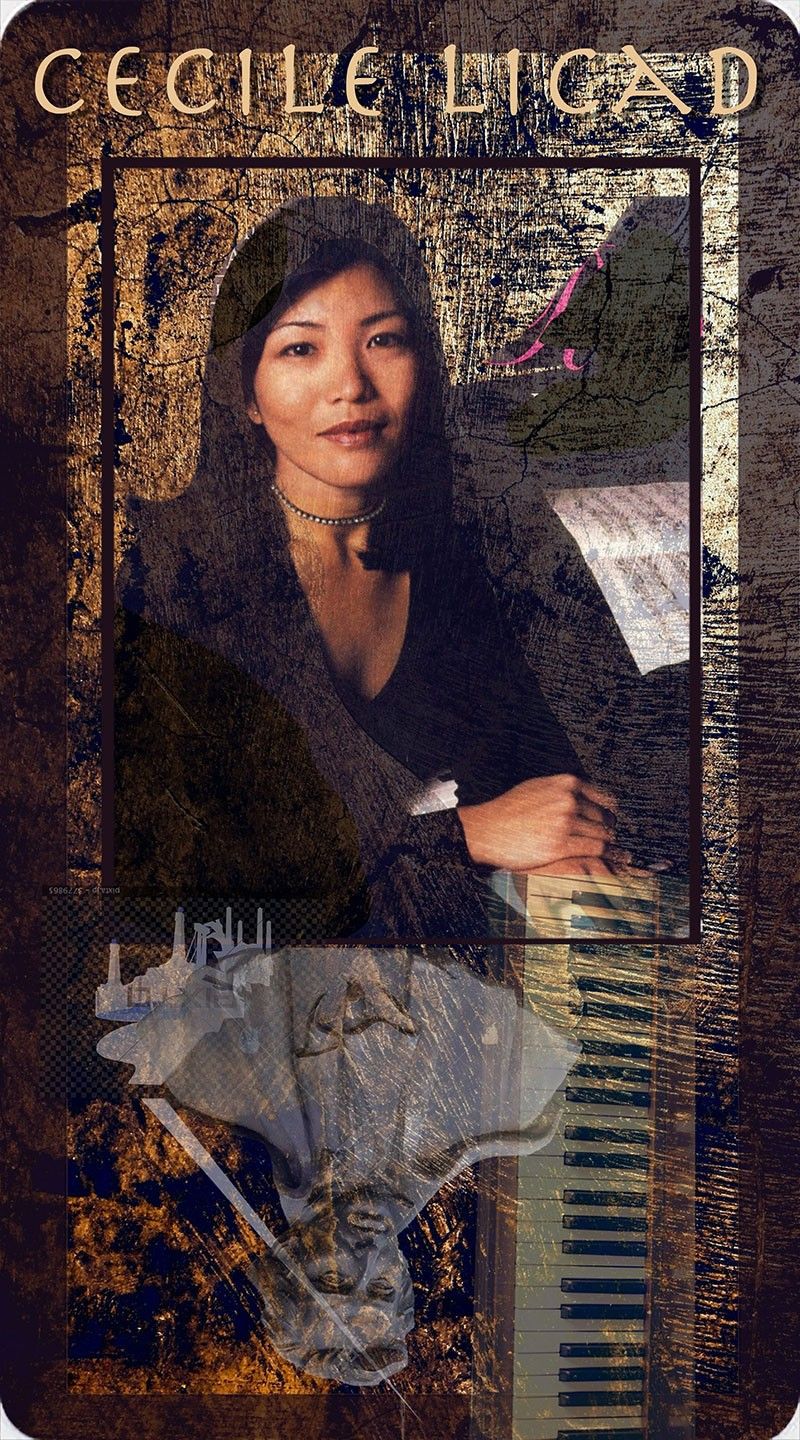 What I have found is wherever I go in the world, I come across Filipinos, and I have come to realize that they are more naturally happy than many other groups.
Graphics by Igan D'bayan
Igan D'Bayan
(The Philippine Star) - July 29, 2018 - 12:00am
Cecile Licad
What makes you happy?
Each morning I get up and know that I will have many hours at my beloved piano in communion with Chopin, Liszt, Beethoven and the great composers. Can you imagine how wonderful it is to play the music of the masters?
What makes Filipinos happy?
What I have found is wherever I go in the world, I come across Filipinos, and I have come to realize that they are more naturally happy than many other groups. Perhaps it's the fact that through many hardships, they have become philosophers, and no matter how poor they are, there is a sense of gratitude to God that they have lived another day.
What are your observations on today's Filipinos?
Whenever I return to my homeland from my tours, I am touched that I am welcomed by an extraordinary warmth: "Cecile, we can't wait to hear you play again!" And it is a great thing that I am remembered with such affection. This is the essential trait of my countrymen, that they still have a sense of optimism, humor and tradition in a world that is more and more difficult to navigate. So it is, I think, that the people today, even living in poverty, are strong and full of inner light.
What is your hope for the country?
It must rank education as sacred. They need to delve deeper into the arts, which give moral guidance. They must not envy any other country and they must above all have a sense of justice and goodwill, without which all countries will falter. When these aspects are developed, then I will have faith — a much greater thing than hope, which is a cheat, becomes it keeps you in the future. Faith is pure, unselfish and open-ended.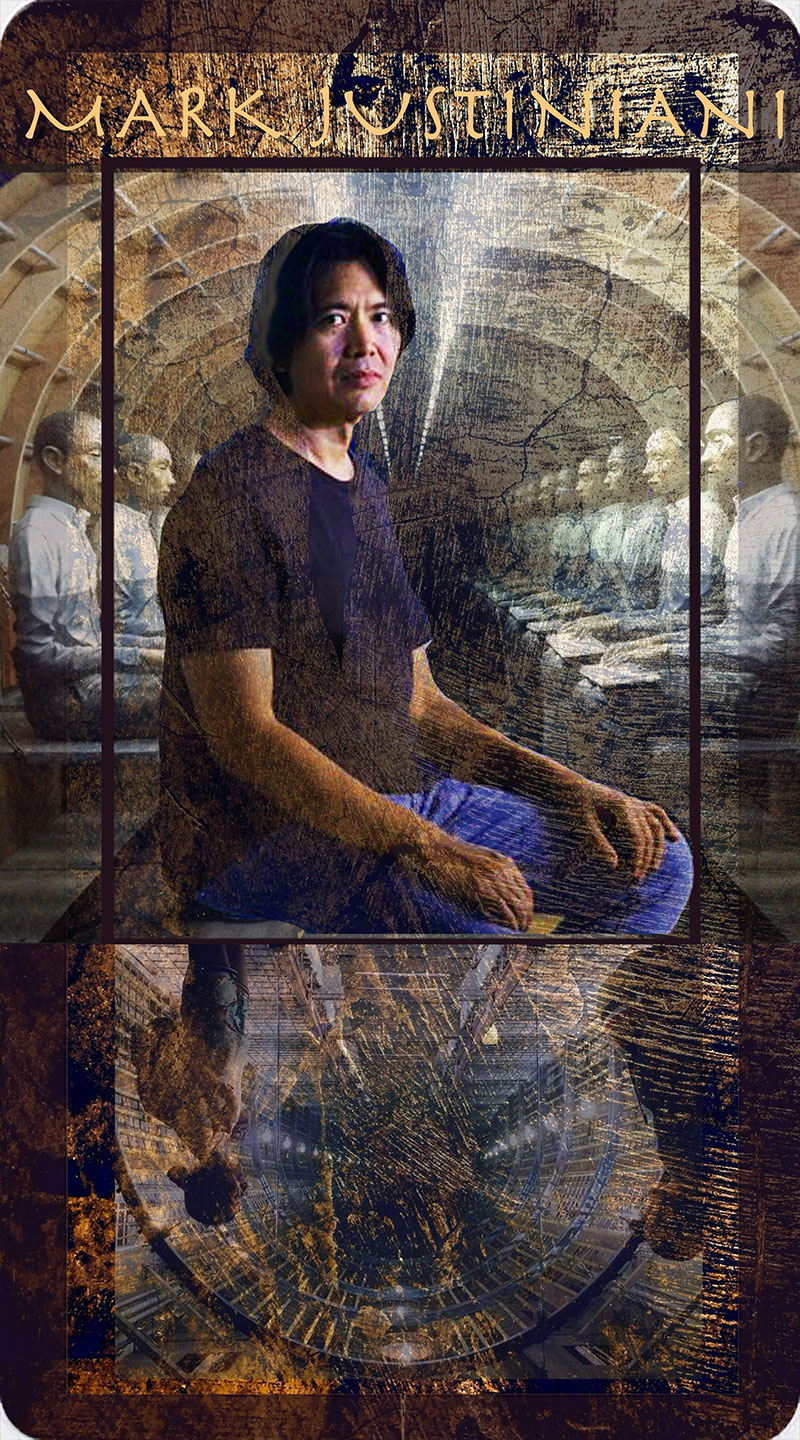 Mark Justiniani
What makes you happy is the awareness that I can make choices every day and I am responsible for their consequences. It assures me that I have a certain degree of freedom. Knowing that makes me feel lucky and happy.
What makes Filipinos happy is to feel a sense of belongingness. I can still say we value and feel the need for community. With all of our tribulations, I believe this helps keep us afloat.
We Filipinos have always been resilient. We often find ourselves surrounded by chaos and I think it shapes us to adapt to situations more easily than others. We've become better chameleons, blending in with this globalized world. We're like shapeshifters, able to transform ourselves easily. It has become part of who we are and it makes identity a complex issue for us.
My hope for the country is for us to know what we need and to want it.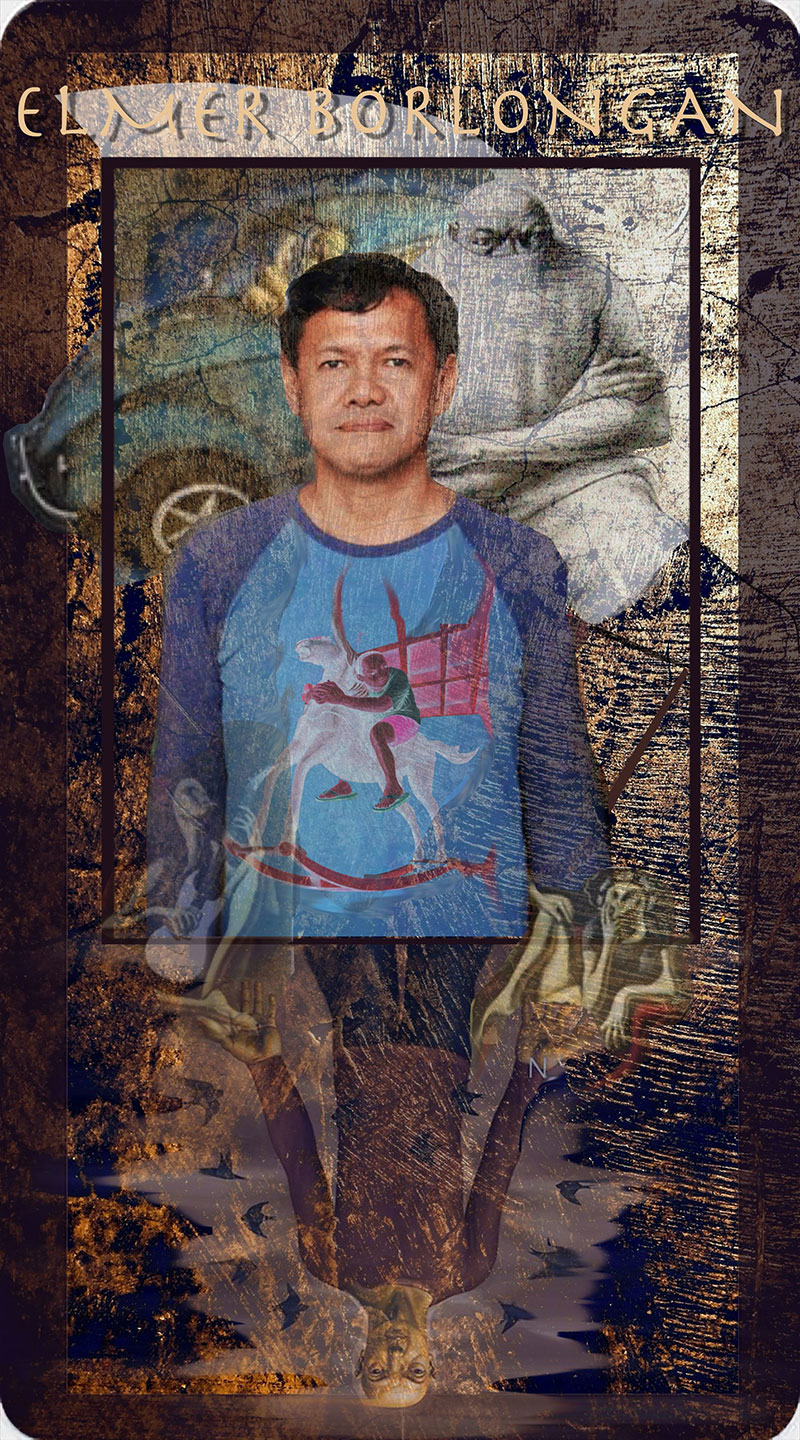 Elmer Borlongan
The things that make me happy are spending time with my wife Plet and my family as well as creating art with total freedom. I also enjoy collecting vinyl records and listening to them on my vintage Lenco L75 turntable.
Simple pleasures make Filipinos happy, even just watching the sunset on Manila Bay. As long as there's food on the table with a little entertainment, we can go through with our mundane lives.
As for today's Filipinos, nothing much has changed. We are still a divided nation because of politics and religion. But you can say that Filipinos have always been resilient.
I hope our country will develop not just for the rich but for the masses as well. It's sad to see how we are compared to the more-developed countries in Asia. What we need is a benevolent leader that will inspire us to do great things for the Philippines.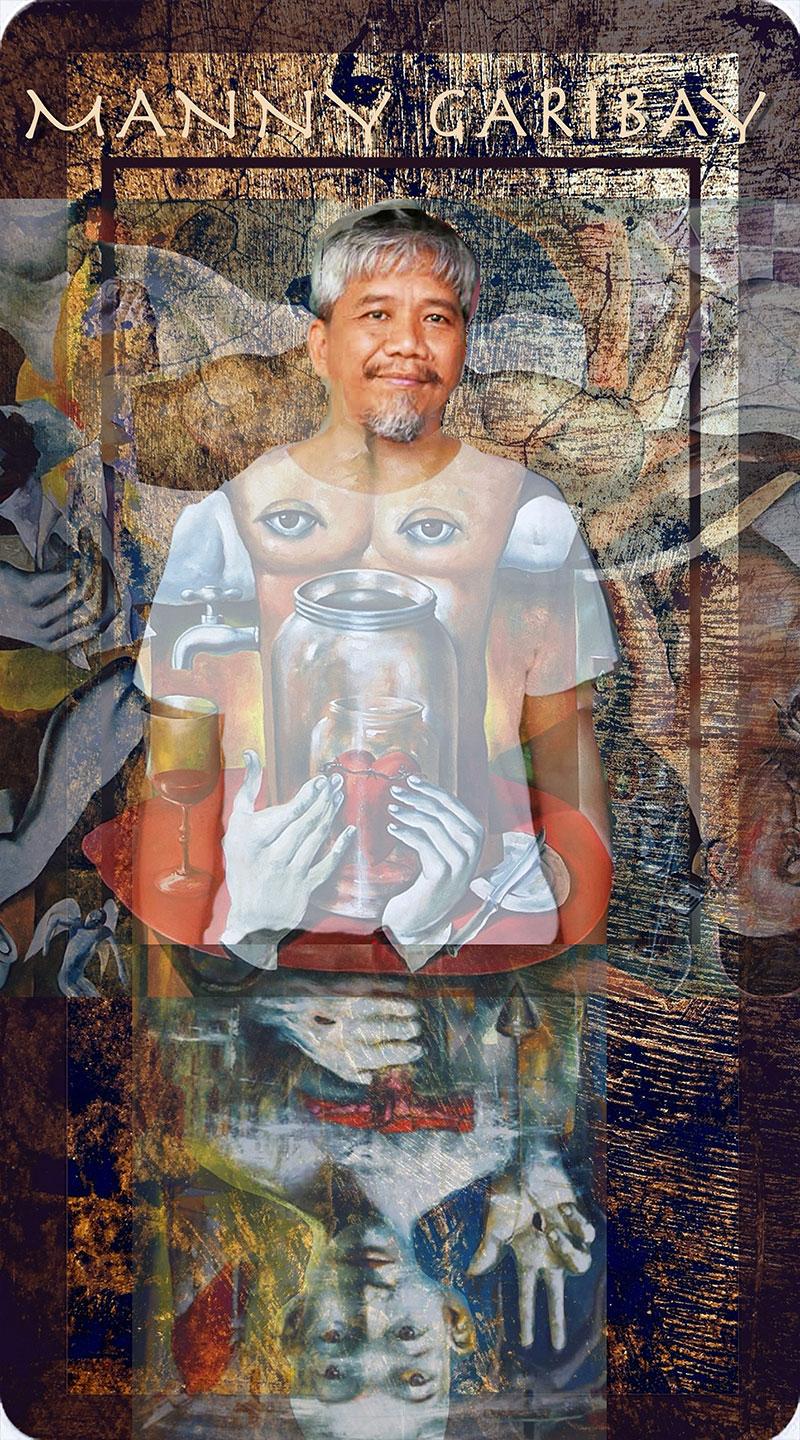 Manny Garibay
What makes me happy is when I feel I did something right. To stay happy, I have to strive to keep doing the right thing.
What makes Filipinos happy —
'yung mababaw na level, it's partying with friends, family, videoke, malls, fast foods, noise, alcohol, fiestas and Christmas.
On a deeper level, it's when they are in a state of connectedness to the essence of being Filipino.
As Filipinos, our core sense of identity is progressively diminishing. Our weak cultural and historical self-awareness makes us vulnerable to the constant barrage of outside influences in all forms of media.
Presently, there is very little to expect from the political arena, which is so crucial in determining the country's future. Long-term, hope can come from the shapers of culture, thinkers, artists, activists, if they are able to discern the complex situation besetting the country, and are willing to take the necessary steps to do what is right.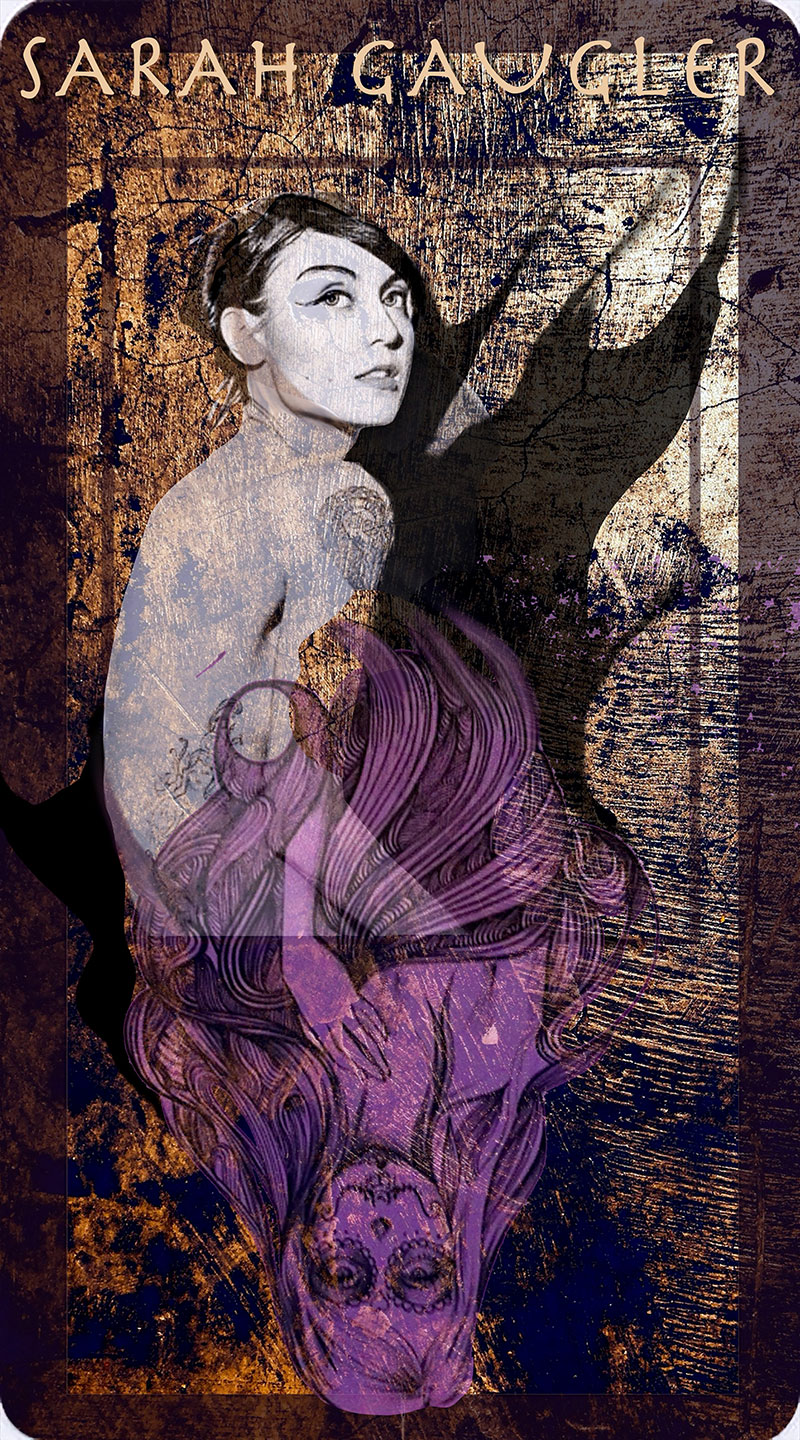 Sarah Gaugler
There are lots of things that make me happy, like when I am able to express myself. I'm an Aries and, being a fire sign, I'm very passionate about survival and expressions through forms of beauty in paintings and music. When I make people think and feel beyond the surface through my illustrations, when I create tattoo designs that bring my client's ideas to life (they get to wear my art wherever they go) and immortalize those creations on their skin, when I make the audience move and groove through my music or relate to my lyrics, when I make an inspiring effect on someone else, this makes me happy.
Filipinos are naturally happy people. Living in the Philippines, one may not have much but we have so much joy and are abundant in laughter and smiles. Filipinos are happy when they make a global impact through excellence in one's craft. We are very celebratory people and festive by nature.
Today's Filipino is not limited to the mindset of their colonizers. That is so far in the past already. Today's Filipino is ever-resourceful, cutting-edge, confident and global-minded. We are strong (as we have always been) but with more confidence and resilience. I'm proud to have Filipino blood in my veins; that's probably where I get all my talents and intuition. Haha!
Our country, with the innate resilience of the Filipino people, will rise above the morass for the Filipino is strong in God, hope, love and smiles. Babangon, sisikat, liliwanag ang daan para satin.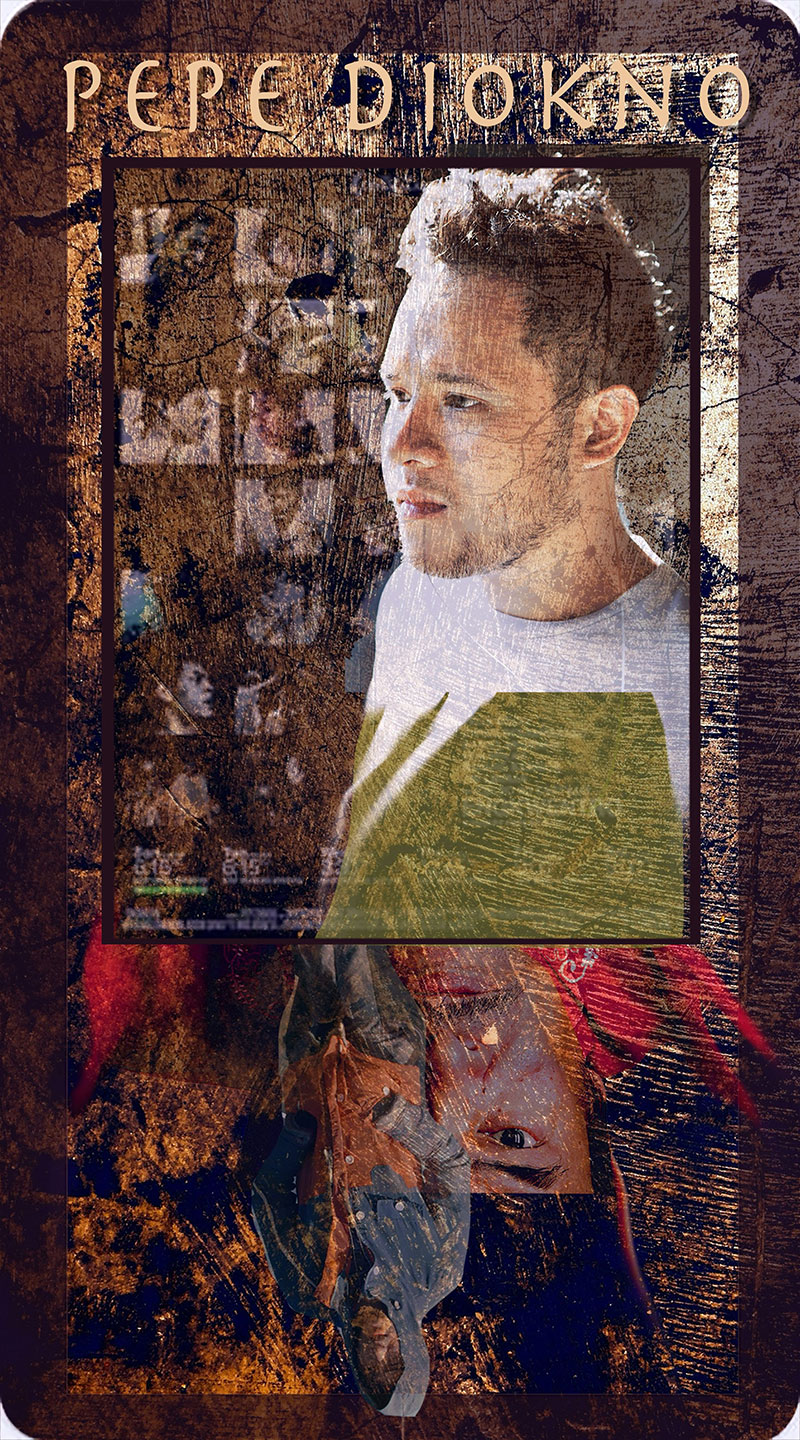 Pepe Diokno
Now that it feels as if the world has turned upside down, I've become a bit more introspective.Personally, it's the little things that make me happy. I've started to appreciate the time I can spend at home, doing chores. I like eating with loved ones, and trying great new restaurants. Movies give me life. So does listening to music and travel.
Professionally, it's being at peace with my work. In the last two years, I've poured my heart into making viral films. Having millions of people watch them, and being able to share laughter and tears — there is no greater feeling.
I think that we Filipinos have a low bar for happiness — and that's a double-edged sword. We don't need a lot to make us happy, but at the same time, we can take a lot of crap. I mean, some time with family, a few drinks, a night of karaoke, and daily teleseryes are really all that we need to keep us content. But if only we demanded more for our happiness, then maybe we'd have things like progress, justice and respect for human dignity, too.
Every day, I ask myself: Are we really the foul-mouthed, violent, knuckle-headed culture that our leadership makes us out to be? On most days, I find evidence that we are, but on some days, I find hope that we aren't. I really hope to have more days like that.
What I hope for the country... everything that I said above, but if that's shooting for the moon, let's do baby steps. I hope that one day, Filipinos finally follow the escalator signs in SM. That's all. Stand on the right, walk on the left. If we can start with that, then perhaps there's hope for us yet.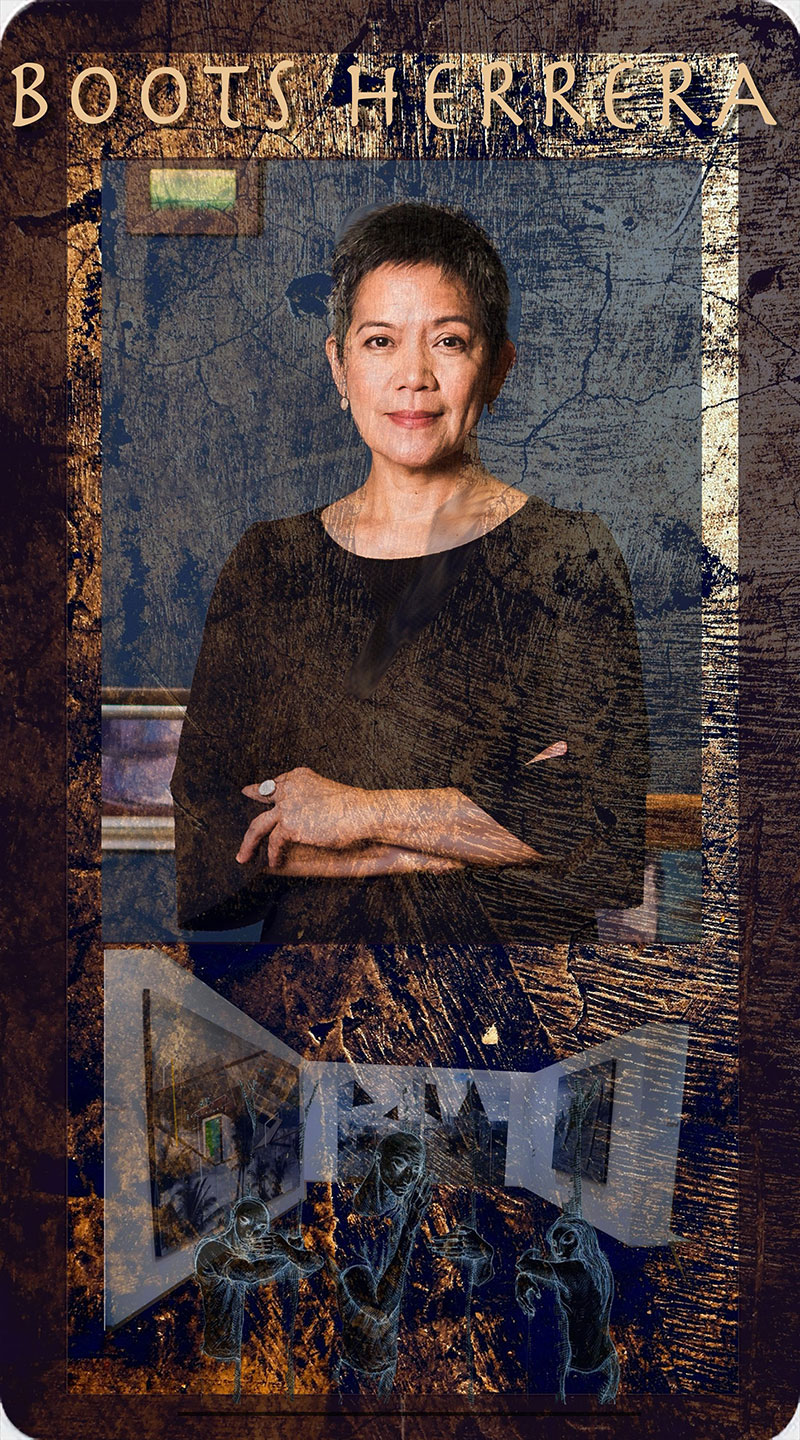 Boots Herrera
In recent years, these blessings have brought me happiness: having renewed health (after a cancer scare); being able to do work that I really love (even though it takes up most of my waking hours); spending time with family and friends (which rarely happens); and being able to travel more (for work and leisure).
What makes Filipinos happy is having a real sense of security for oneself and family and seeing fellow Filipinos excel in different fields (arts, music, sports, etc.) bring happiness to most Filipinos.
There are more enterprising and proactive Filipinos today, especially in the arts community and creative industry. These initiatives are sensitive to social and ecological issues. Perhaps these are also responses to the minimal support government provides to these sectors.
For the arts and culture sector, it is my hope that the government and the private sectors recognize the importance of providing opportunities for artists in terms of more education and exposure internationally. The art market may be booming now but these gains do not always have a direct impact on artists.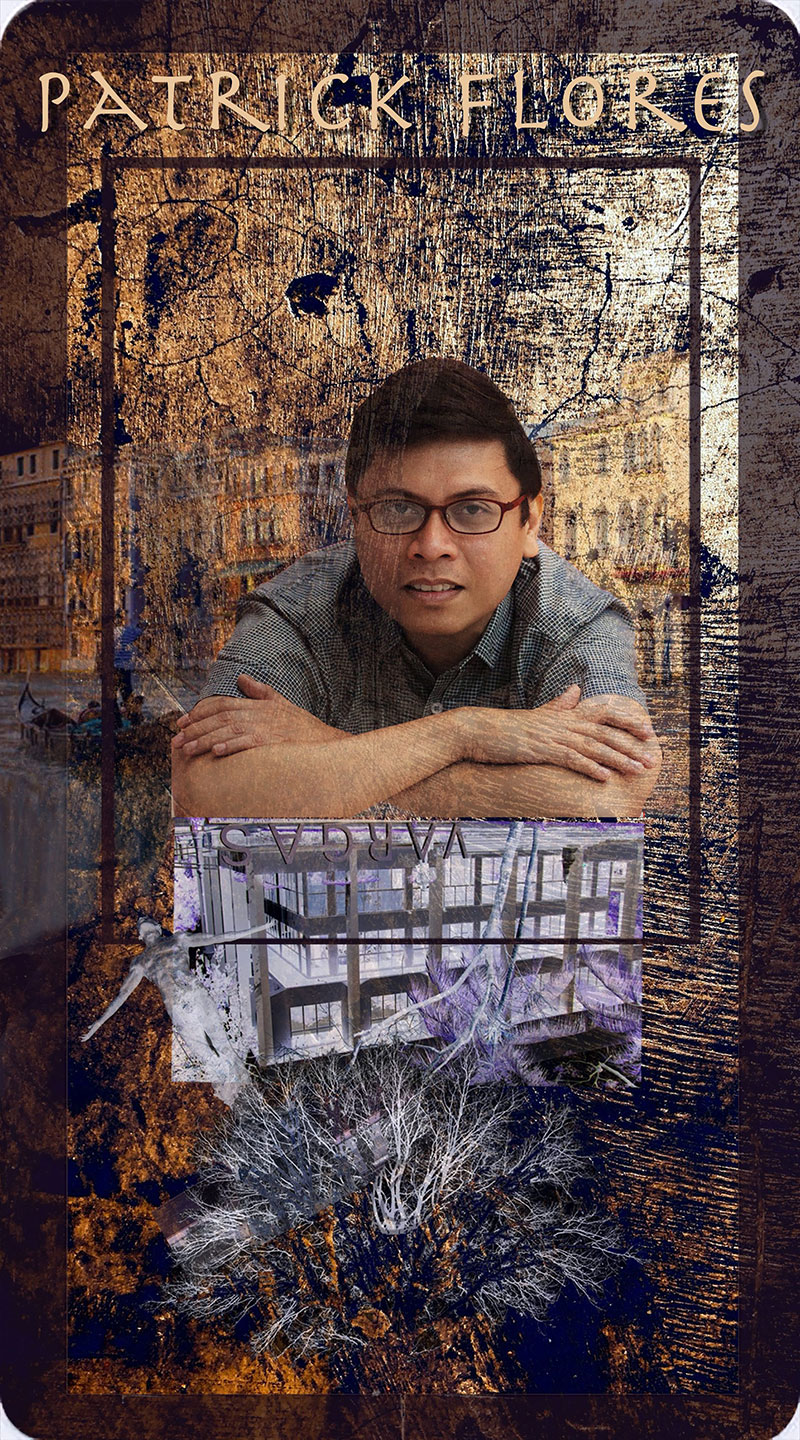 Patrick Flores
Acts of kindness; hearty laughter; a beautiful morning — these things make me happy.
What makes Filipinos happy is a shared meal with lots of stories and singing! Which is why melodrama also makes them happy!
Today's Filipinos are at once frustrated and expectant. Always feeling the need to get the break that their talents deserve, if only there are opportunities and a fair playing field.
My hope for the country is to redeem itself from colonialism, whatever the kind, and to speak truth to the power that refuses them.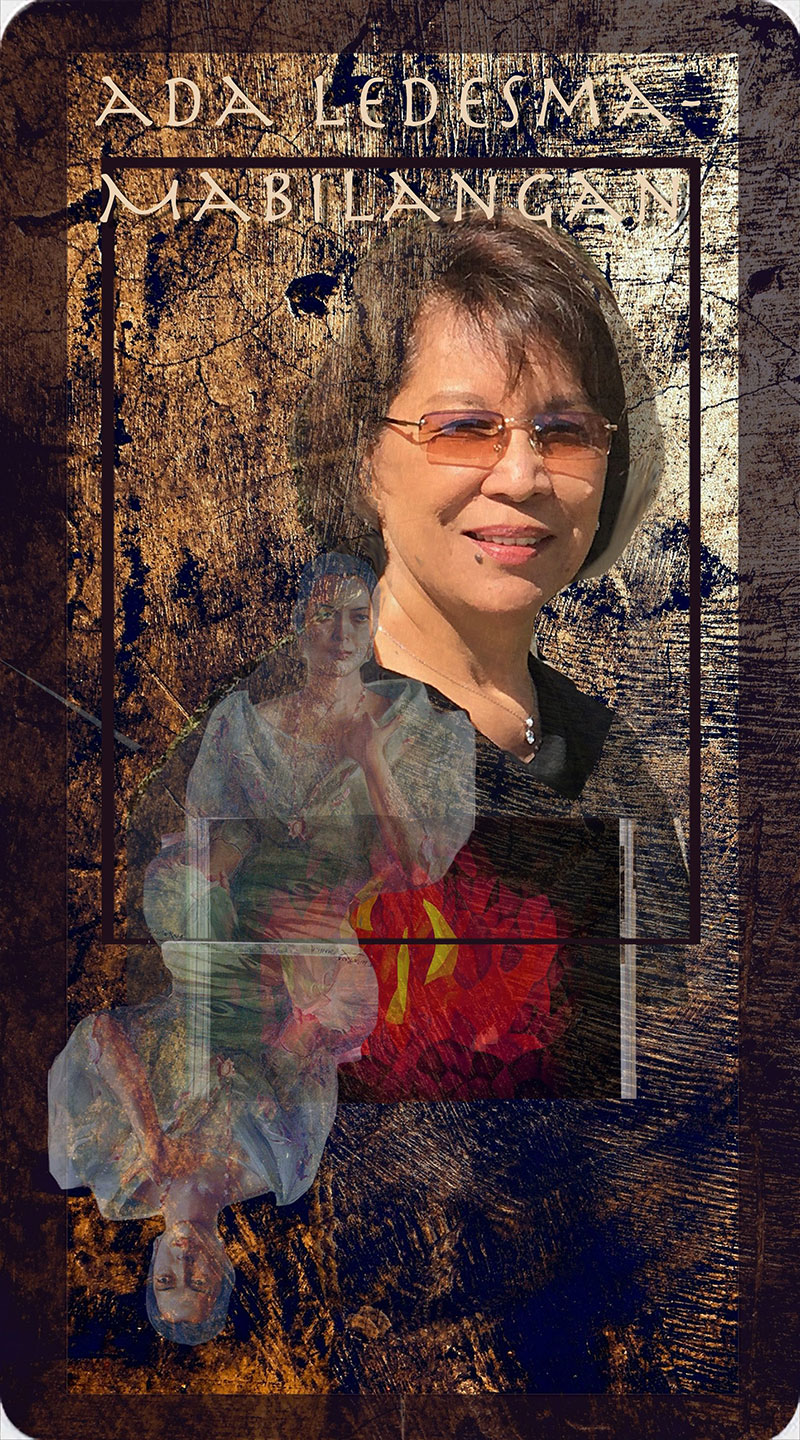 Ada Ledesma-Mabilangan
Being surrounded by family is my greatest joy. I have learned that deep, meaningful relationships — with a spouse, children, grandchildren, siblings, friends — are an essential key to happiness.
Filipinos are born optimists, blessed with a unique sense of humor. We are able to laugh at ourselves and be happy even in the face of difficult situations. On a deeper level, I think that sacrificing for the good of the family, as OFWs do every day, is also a source of fulfillment and joy.
The majority of Filipinos today — who are below the age of 20 — grew up in a world very different from that of my youth. They are also faced with problems and situations we did not experience. Despite the seeming differences, I believe we share fundamental moral values that transcend generations.
I pray for good governance; for leadership based on meritocracy, integrity and kindness.
Jaime Ponce De Leon
A beautiful work of art makes me happy. Of course, what makes me proud is if it is a Filipino work of art.
It's wonderfully easy to make a Filipino happy — family, friends, food, not necessarily in that order. Today's Filipinos want more for themselves and that includes the finer things in life; everything from the latest books and mobiles, to fashion and food — and yes, art.
The modern Filipino is sophisticated, discerning and, yes, demanding. We've become more vocal about what we like and, also, do not like. This is a very good thing.
I'd like to see the Philippines become more than a destination for white beaches and tall mountains. It's about time that Manila — and Cebu, Davao, Baguio — pull in their share of tourists who simply want to go on an "art weekend." As auction consumers, ArtPrice has already ranked the Philippines just behind Belgium. It's high time that the Philippines take its place as an art destination.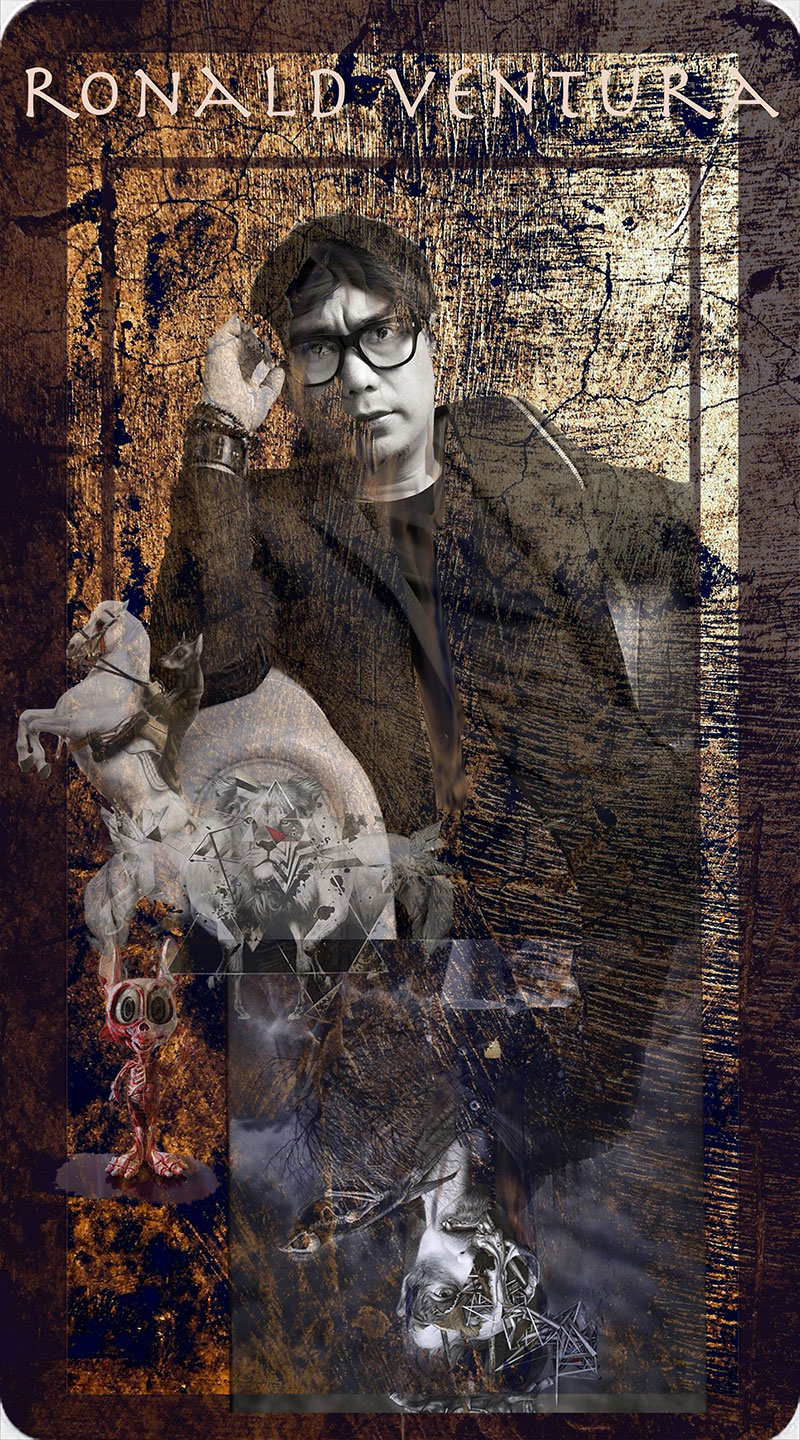 Ronald Ventura
I am happy when I accomplish things, whenever I am successful at what I have embarked on.
I notice Filipinos are happy when they get something for free. Maybe because of the difficult life for most Filipinos, anything they receive without the burden of spending means a lot.
Filipinos today are much more outspoken and expressive of their views and opinions, maybe because today, there are more outlets to give them a voice, like the Internet and social media.
I hope for a better life for Filipinos; better labor conditions, higher salaries, and lower prices of commodities, so that Filipinos get to enjoy their time more.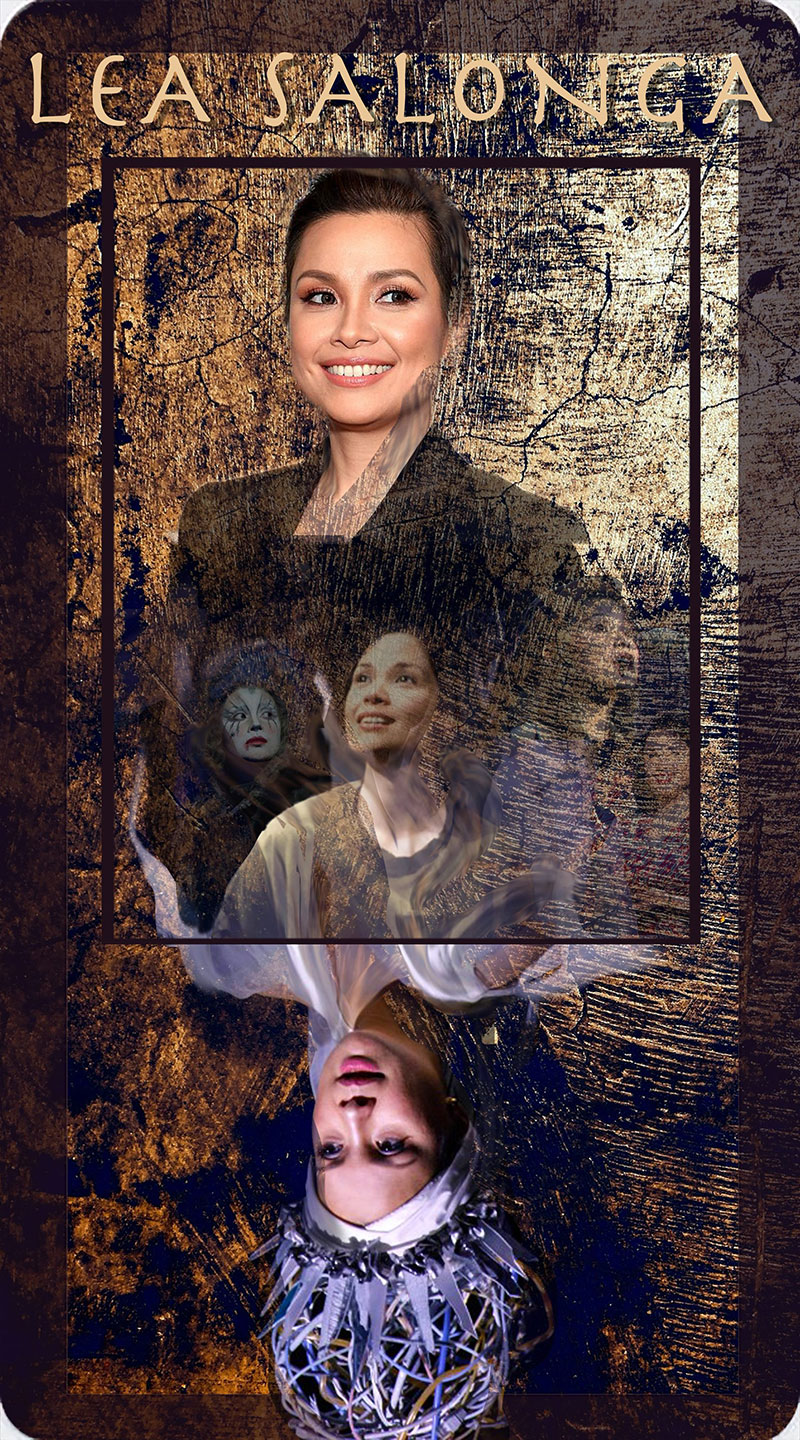 Lea Salonga
Oh, many things make me happy! My family especially my husband and daughter, my work, great food, listening to wonderful music, watching a play or a musical, a fabulous cocktail... just life. Life makes me happy. I find joy in almost anything and everything. (Except bumper-to-bumper traffic. That doesn't make anyone happy.)
What makes Filipinos happy? Honestly, I can't say that I know, as my own personal tastes may differ from many other Filipinos' tastes. I've spent a lot of time away so what I like might not be palatable to someone else from home, and I wish to not be presumptuous. That said, I think that as long as we live a life that is safe, we are sufficiently fed and have sufficient opportunities for personal and economic advancement, then perhaps happiness can be achieved.
Today's Filipinos are far more tech-savvy than I ever was when I was younger. That can be good or bad.
My hope for the country? Whatever everyone else hopes for: political, economic, financial, domestic, and emotional stability. To be honest, though, I don't see that happening on a large scale anytime soon (possibly not in my or my daughter's lifetime). I can keep hoping, though, that I'll be proved wrong. And in this instance, I would love to be.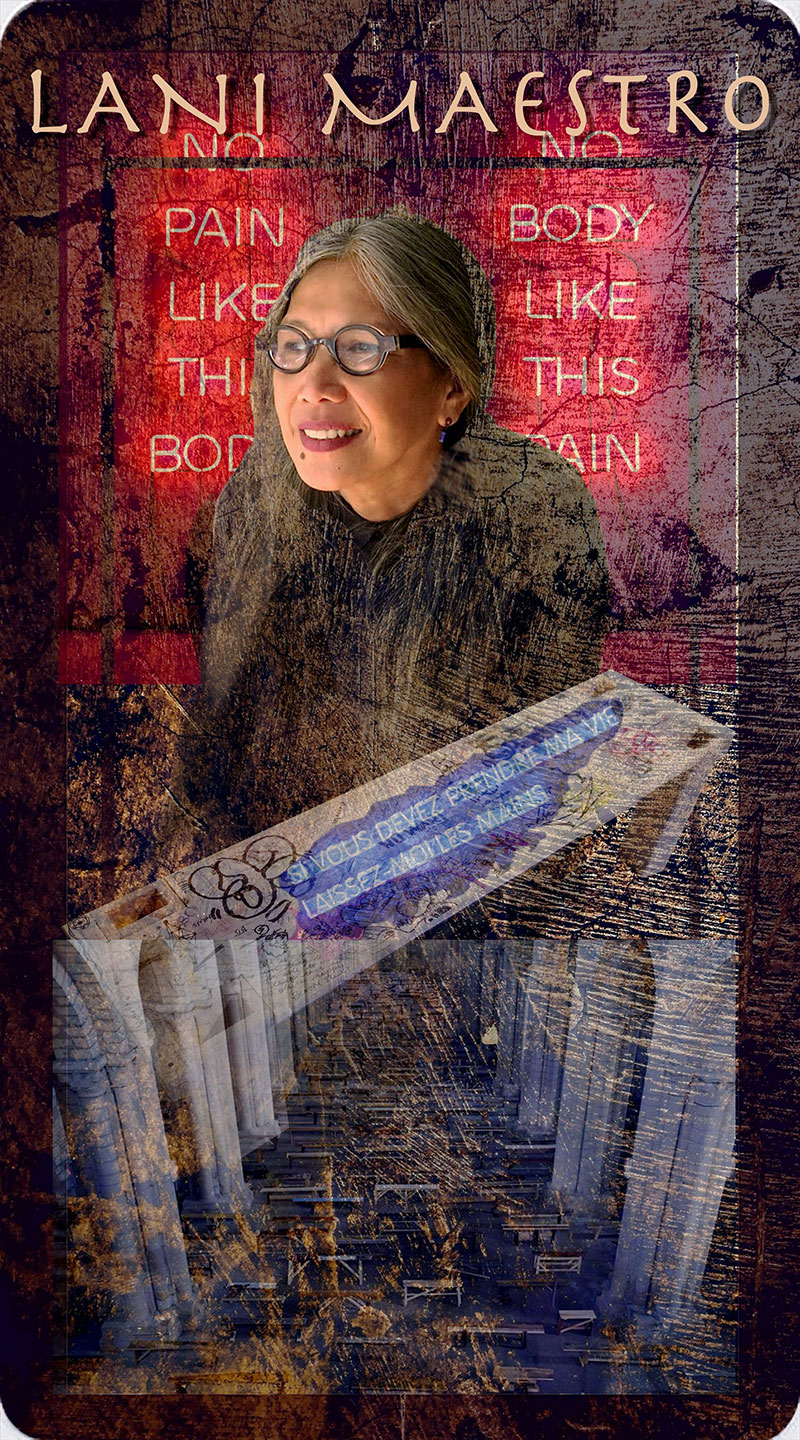 Lani Maestro
Simple acts of kindness that people give each other — human and non-human — make me happy.
What makes Filipinos happy? In general, I see that people are happy when treated well, with dignity and care and loving kindness.
The Filipinos I encounter day to day are open and generous. Filipinos all over the world (even in their chosen professions as caregivers, domestic workers, etc.) are capable of giving genuine care and love towards other — something that you cannot fake… comes with so much sincerity.
In the cultural field, contemporary art seems to have a different reception as it has become more accessible to people, as an experience — and I am speaking from a privileged position, but there is more audience than before as a result of people organizing art fairs, etc. At the same time I also question the value of that accessibility, the depth of one's relationship to artworks or culture in general. It is good to be open to possibilities. I hope that people can use this experience also as healing — something with a spiritual value that could allow for reflection.
My hope is that we can take care of ourselves and each other as deeply as possible and this extends toward our relationship to the world. This is what ecology is. Our ancestors knew this in their relationship to land, family, elders and nature. Also, that we may recognize our fears and learn how to free ourselves from them. It is not so obvious but it is very important in addressing social and political instabilities in our everyday lives.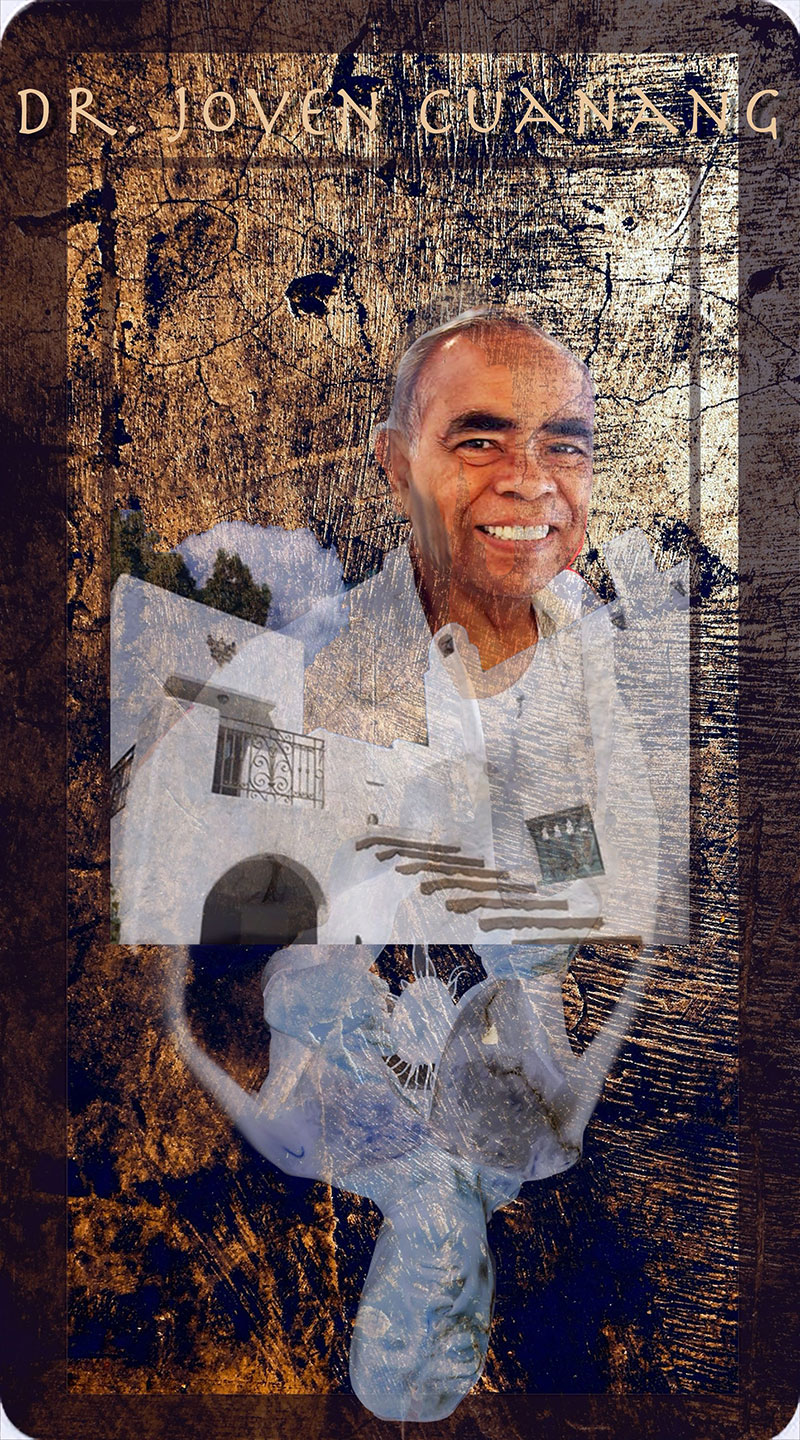 Dr. Joven Cuanang
I am happiest when I am guiding medical students and budding artists in building their careers.
Filipinos are happiest when they are with family and kindred souls, especially when they are bonding for a project for the common good.
Filipinos today are more engaged with what is happening in their environment, more informed because of social media and more expressive of what they think and feel.
I believe in Rizal, that the youth is the hope of our motherland. We should invest heavily in their health and education. My hope is for parents, teachers and leaders in the Church and government to be exemplary models and to nurture and inspire them to the best that they can be.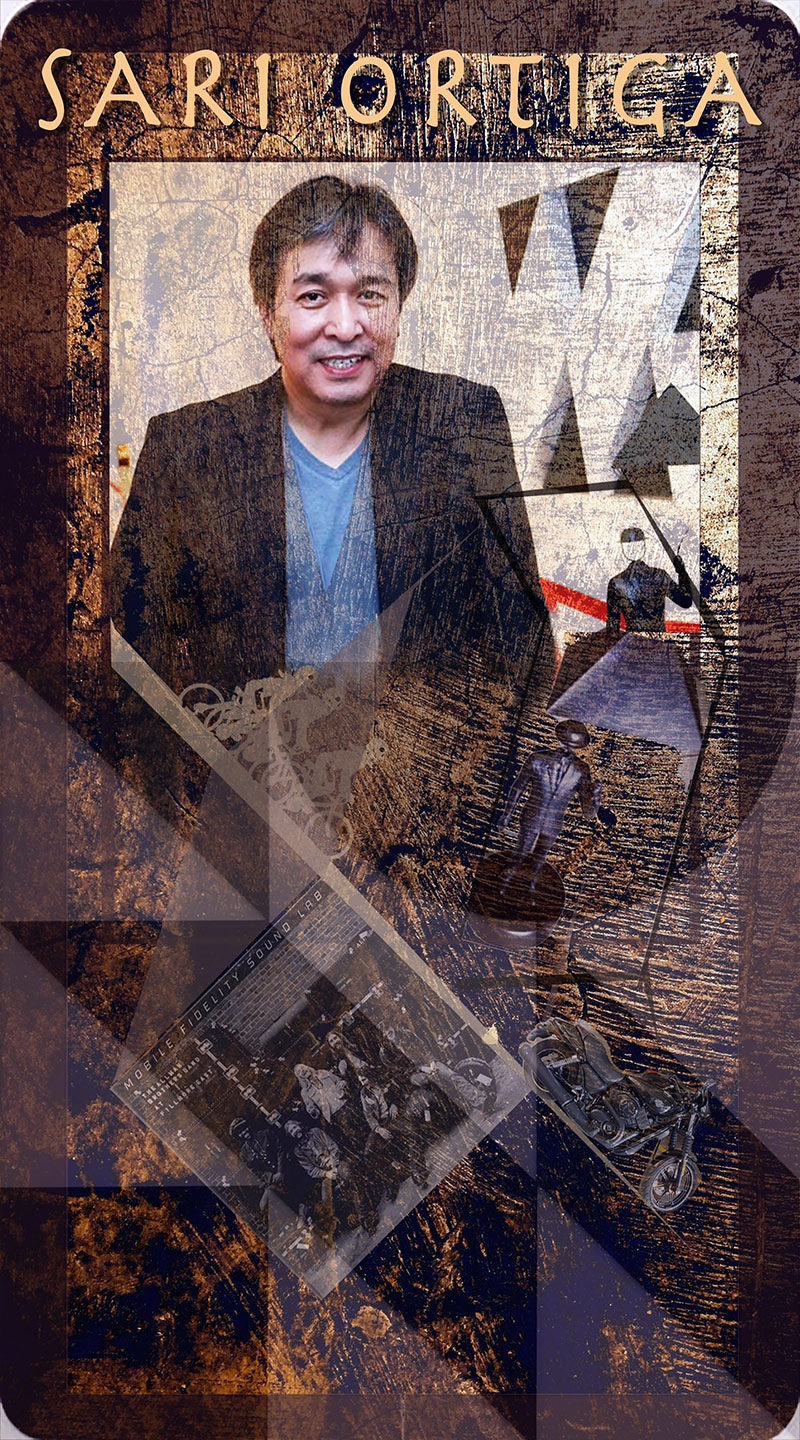 Sari Ortiga
What makes me happy is living in a community of friends and family.?
Friends and family make Filipinos happy.?
With today's Filipinos... kahit anong sama ng situation (losing Filipino culture, dire economic needs, etc.), the value of family is still strong. From taipan family siblings suing each other, to that family of pushcart residents I saw — during typhoon Henry — having a feast of leftover drive-thru burger takeout under a closed shop's driveway cover. Tatay, Nanay and Ate, Kuya, Bunso looked as if they were having the happiest time of their lives.?
My hope for the country is that this family value spreads peace and love. Not hate or greed.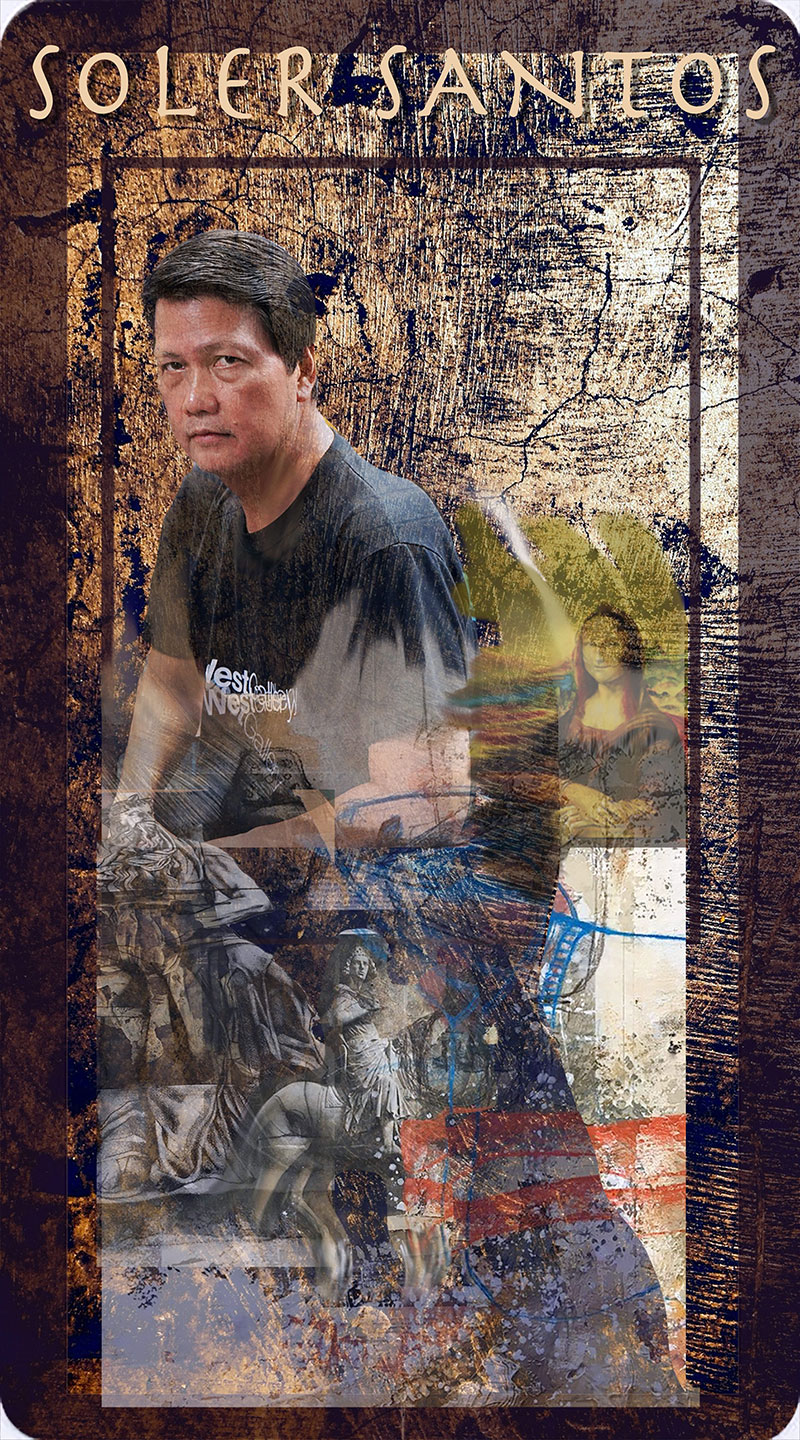 Soler Santos
What makes me happy is family. Kahit gaano ka kayaman, kung 'di kayo close as a family, for me, wala rin. Contentment in everything. I enjoy my job, if you can consider painting a job.
As to what makes Filipinos happy — like me, mababaw ang kaligayahan at family-oriented.
Today's Filipinos are matiisin. Maraming kayang i-endure, kahit minsan sobra na.
My hope for the country? Pinag-pe-pray ko na mag-succeed ang kahit sinong president in creating more jobs, solving the traffic problem in Metro Manila. 'Yung politicians sana to be sensitive to environmental issues. Marami pa sana ako idagdag, pero ipapaubaya ko na sa iba.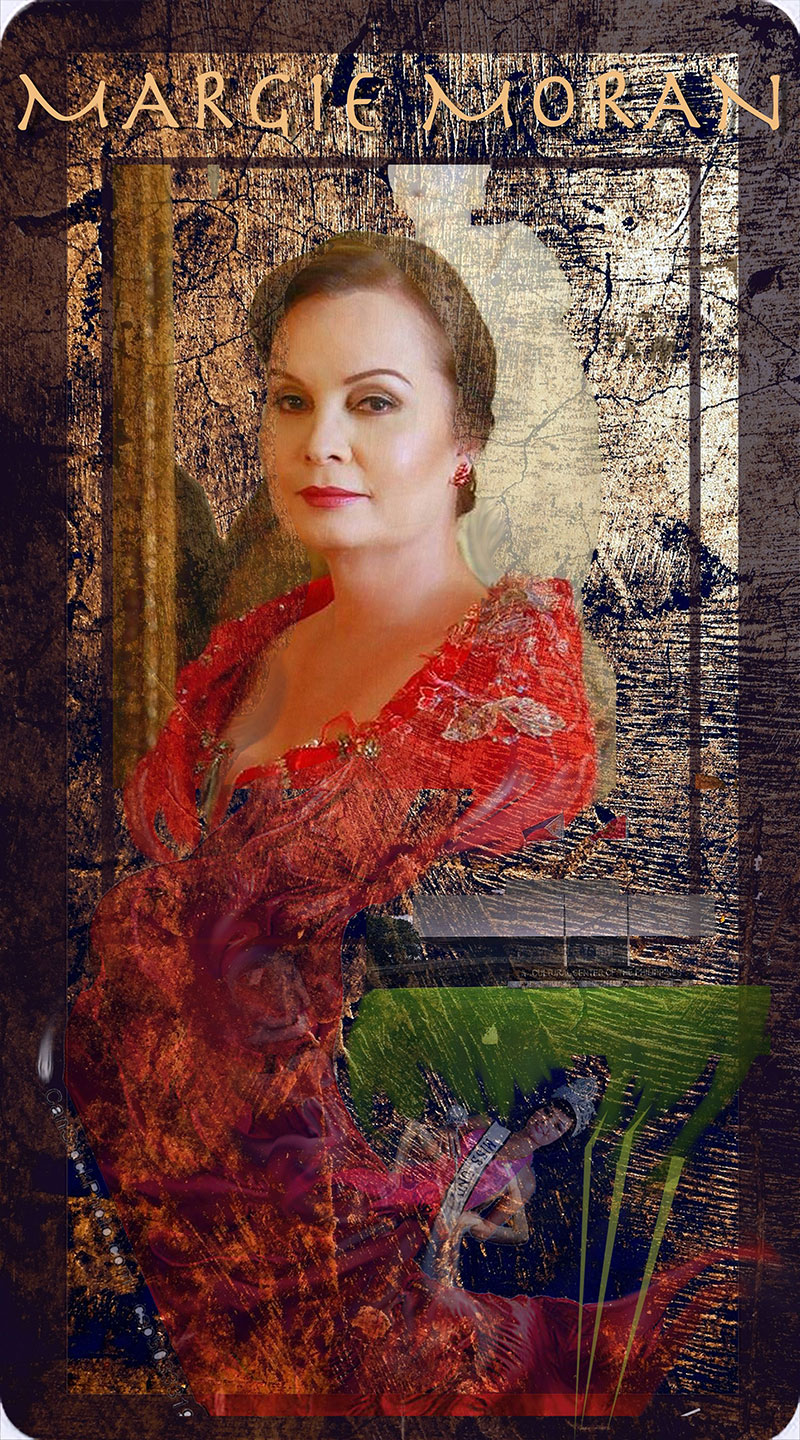 Margie Moran
I am overjoyed watching an exceptional performer onstage who connects well with the audience — whether an actor, a dancer or a singer, because beyond their talent, the skill is honed from years of dedicated work.
Filipinos are happy when they have an opportunity to be proud of their country. This comes about when their environment is clean and beautiful, when the country is peaceful, where arts flourish and can be appreciated and when every Filipino has equitable economic opportunities.
As a result of social media, Filipinos are more informed of the events in the world and are able to express how it affects them. While the benefits are profound, there are consequences in this age of disruption. In the performing arts scene, competition among performers themselves has been replaced by Filipinos' preference for Netflix.
One of my hopes for the country is for our educational institutions and parents to expose the youth to the arts and culture created and produced by Filipinos — by bringing them to the Cultural Centre of the Philippines (CCP), proudly our national theater.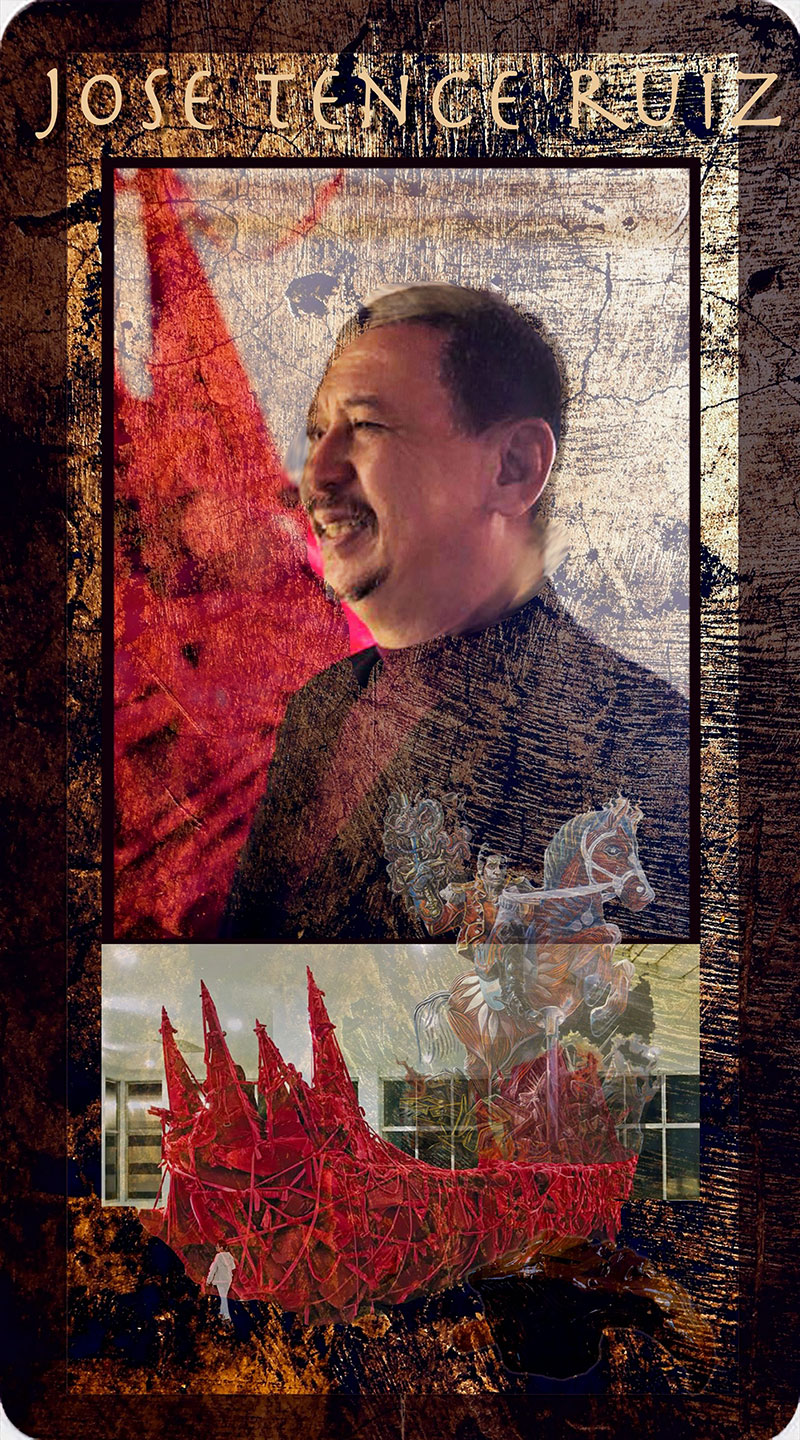 Jose Tence Ruiz
One thing that makes me happy is being able to spend moments of philosophical connection with friends, fellow artists, and other like-minded humans, in a world that remains relatively free, open-minded and always seeking to be better and get better, without the weight of greed, deception, theft and overall injustice.
I'd say much of what makes me happy holds for other Filipinos, maybe only varying as to what each of us wants to achieve in life.
Today's Filipinos are similar to yesterday's Filipinos, and will be similar to tomorrow's Filipinos in that they have to adapt to the times, to the technology, to the adversities of being alive. They will deal with tech they way Filipinos have always done so — trying to learn and maximize it to fulfill their needs and wants. Their attitudes adapt to their freedom and independence, but they still need each other, although some younger Filipinos operate under a world of increased convenience and behave with less fortitude and determination when this convenience fades.
I hope that we appreciate how living in real democratic freedom makes our lives richer and happier and less petty and inhumane, and I hope that we increase our proportion of enlightened countrymen — those that care more for philosophical truths rather than shallow amusement; those that hold fast to the understanding that only fairness, honesty, justice, equality and tolerance are the basic conditions for life, whether in the Philippine territories or outside of them; and those that hope that more of us have intelligent imaginations that are willing to work hard to improve, but not plunder the planet.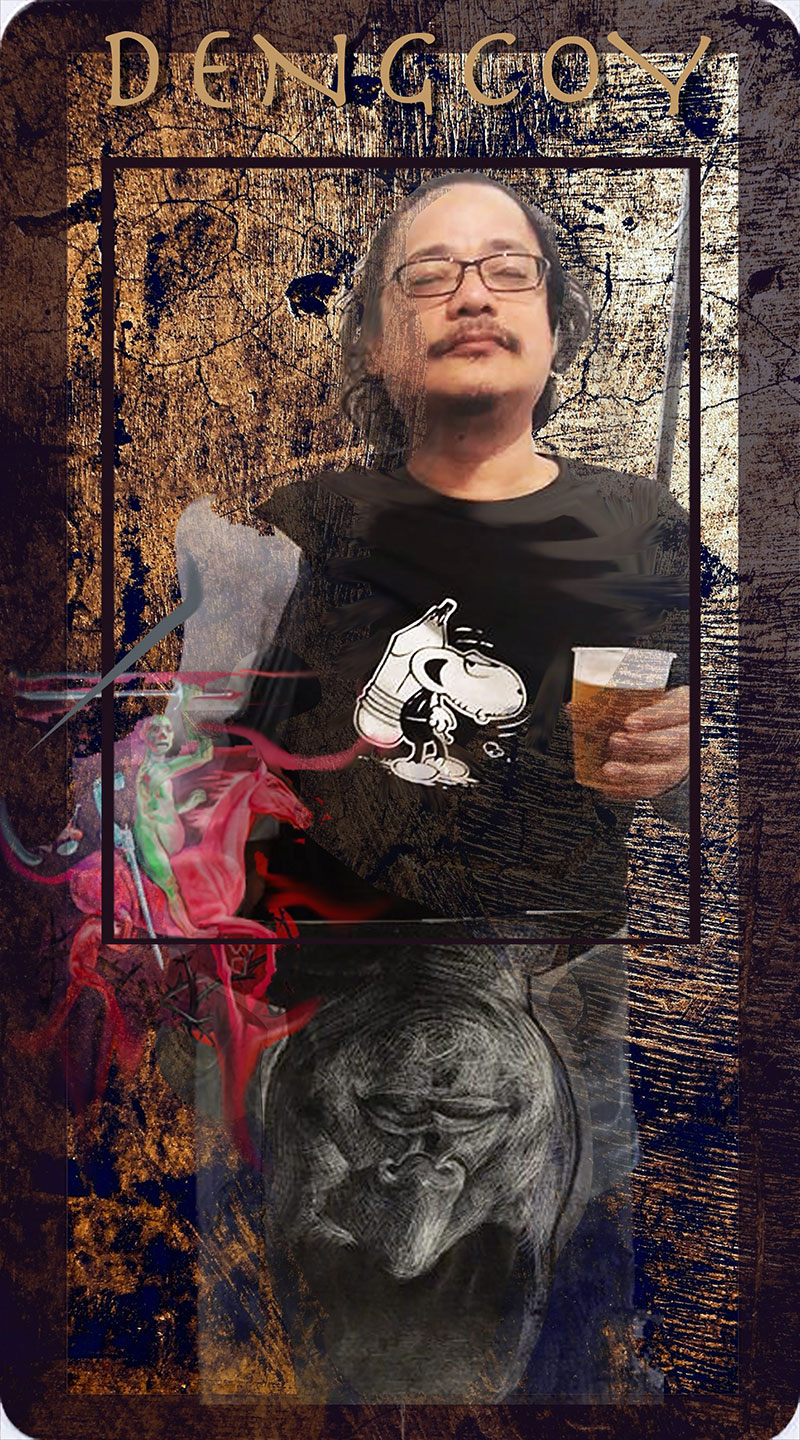 Dengcoy Miel
What makes me happy is being able to live in such exciting times as ours, getting inspired even by the most hellish of days, being able to respond to them as an artist and as a Filipino. Ang maging makabuluhan sa pamamagitan ng aking sining — iyan, that makes me happy.
Ano nagpapasaya sa Pinoy? Kahit gutom ang katawang-lupa ng Filipino, ang kaluluwa naman niya'y napapanatiling busog at hindi rin nauuhaw. Bagama't maraming pagkukulang sa kanyang mga pang-araw-araw, ito'y napupunan ng ligaya sa samu't-saring mga pamamaraan. Ang kanyang kawalan ay siya na rin niyang kaligayahan.
Ano obserbasyon ko sa mga Pilipino ngayon? Malugod at magiliw na nabubuhay yata ang mga Pinoy sa mga memes. Goes to show that our sense of humor is intact — it's our coping mechanism sa mga almost-Biblical proportions ng mga nararanasan natin araw-araw. Di bale ng walang ulam basta may handphone lang. It is much easier to click, share and laugh away the pain and hunger pangs. The tribulations of the Filipinos will have a clickbaity, corresponding meme to it somewhere, somehow in that neitherworld of binaries, ang interwebs.
Ang pangarap ko para sa bayan ay sana magising na tayong lahat sa kadilimang ito.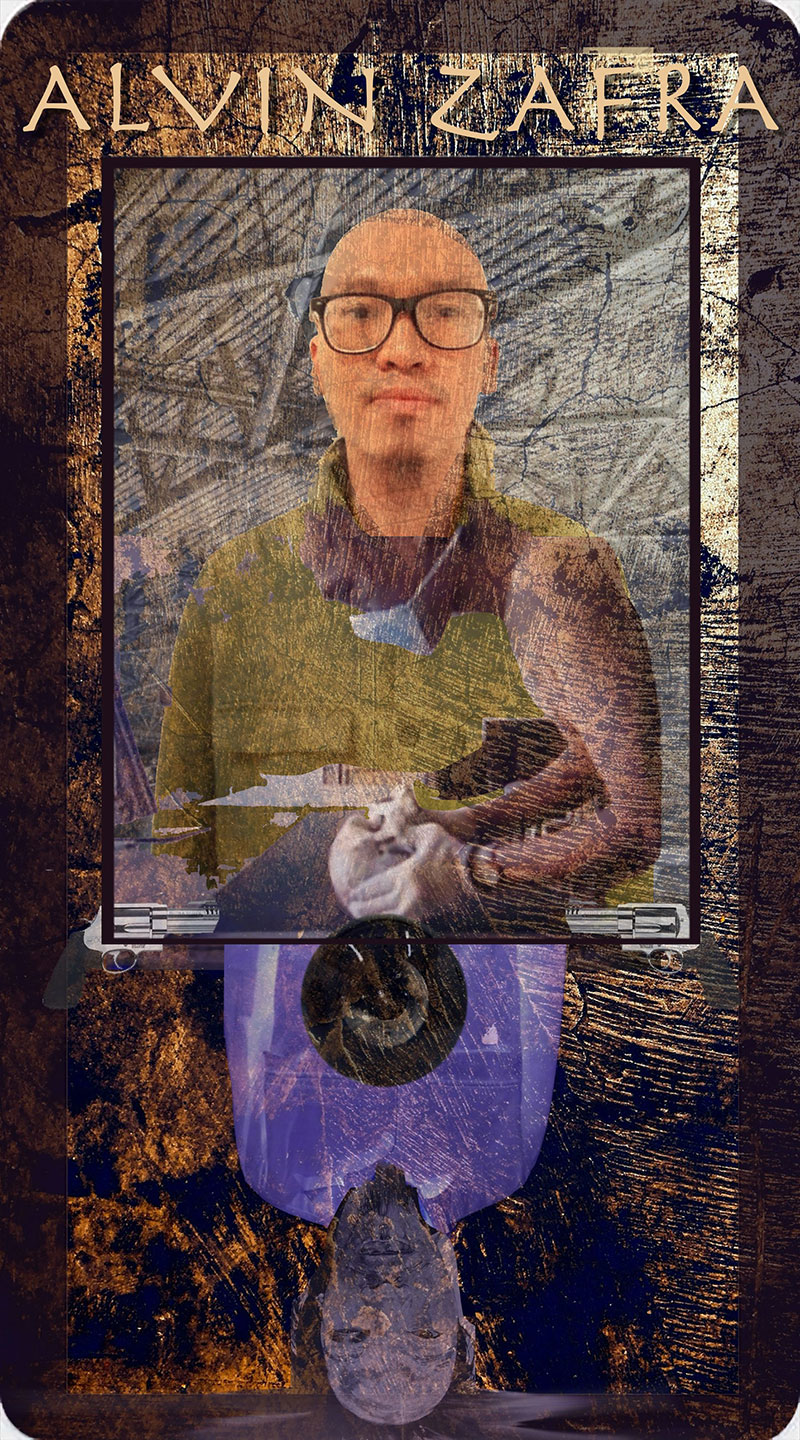 Alvin Zafra
I am happy when I draw or play the drums. I am happy when I ride my bicycle. Cycling is freedom.
Food and family are what make Filipinos happy. We love to celebrate milestones and we accompany that with eating. We have the best cooks and cuisine on the planet! I've also noticed that a lot of my neighbors are happy each time Bgy. Ginebra wins a basketball game.
We, today's Filipinos, have been hurt so many times but we remain hopeful, proud and steadfast. The Philippines is continuously discovering its potential as a nation.
Prosperous Philippines in all aspects. Share the road!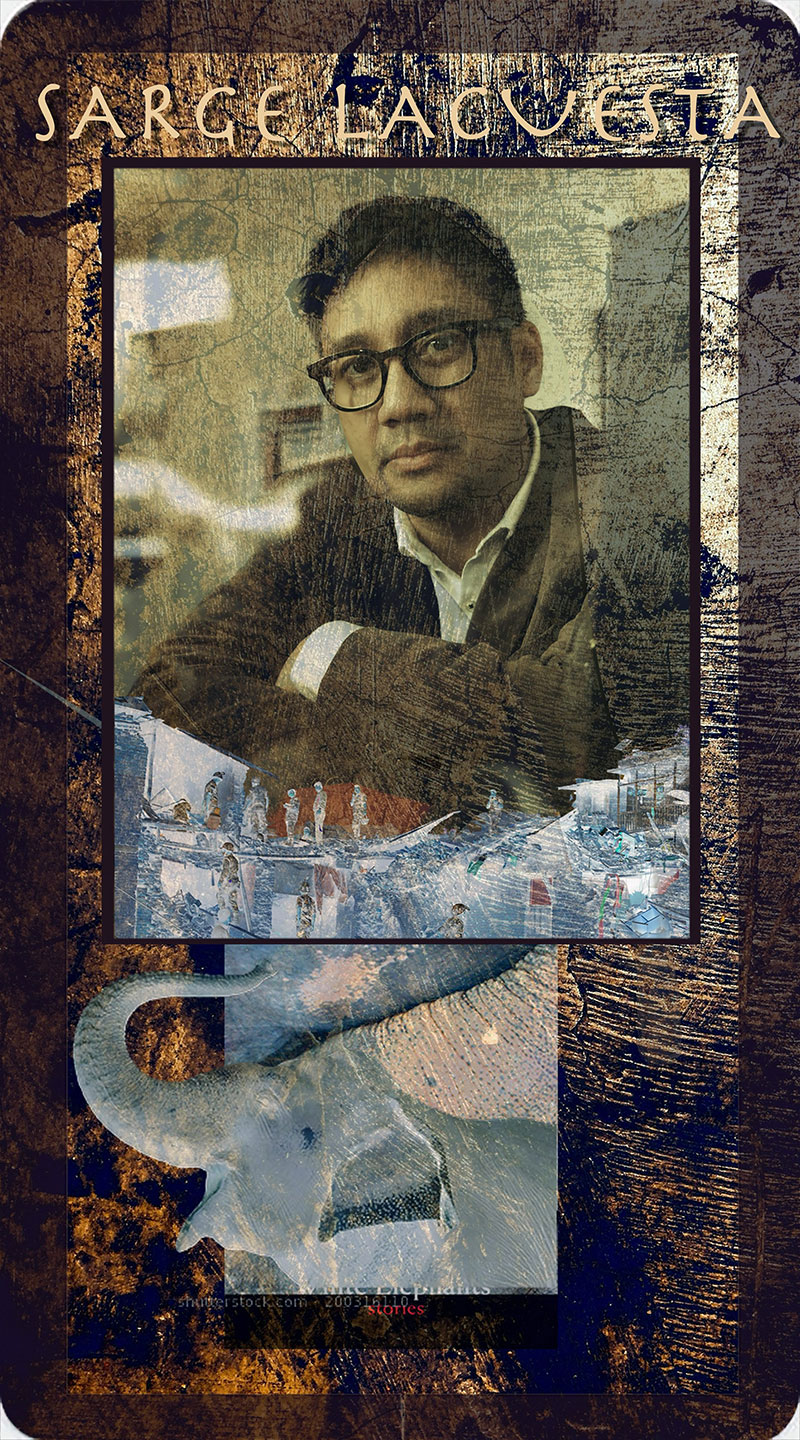 Sarge Lacuesta
Besides being with my family, constant productivity makes me happy. It's a happy day when I've accomplished two or three things — whether it's a story or something for work or business or some form of progress toward an ongoing project.
What makes Filipinos happy? I peeked at my wife's answer and can't help but agree — it's family that makes Filipinos happy. Despite the financial and logistical burdens of having children, it's always the emotional benefits that win out. But it's a complicated kind of happiness —many Filipinos will leave their families back home to find work abroad so they can make their families happy. It's a peculiar kind of happiness, rooted in the cycle of sacrifice and suffering, and the psychic rewards that are expected to follow.
Today's Filipinos give so much of ourselves without knowing it. So much of our trust and our faith and our labor — whether in personal relationships or political leanings. Is that good or bad? Further observations will immediately tell.
I've always held one big hope: the ones who are already blessed with so much — the educated ones and the smart ones and the gifted ones — don't leave. It's not about owing your nation a debt, but maybe it's about recognizing the reality in which you were born and raised, and doing your bit to help others who will be thrust into that reality — not just your kids, but other children, other Filipinos.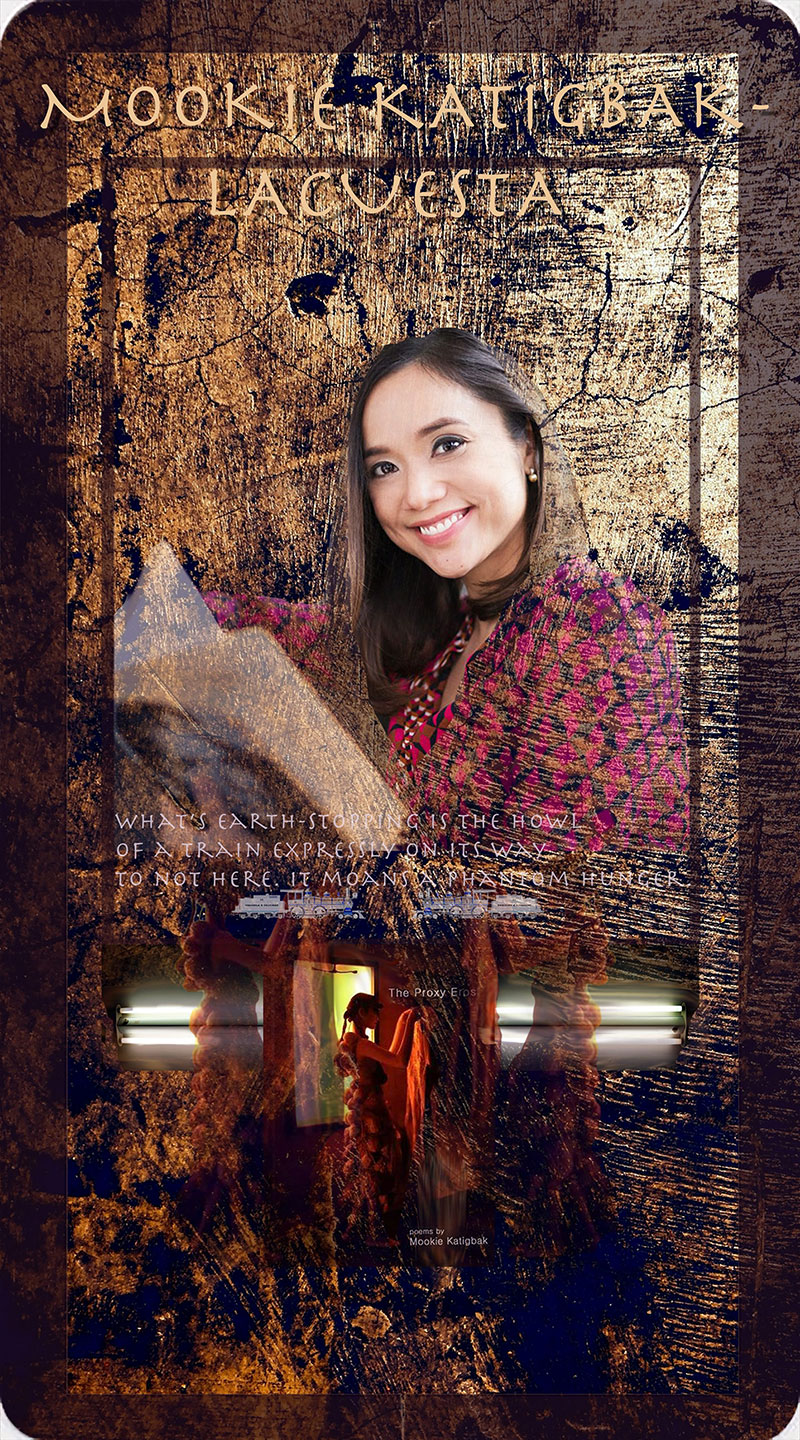 Mookie Katigbak-Lacuesta
The way happiness comes when you stop reaching for it. Travel, too. And park benches with poetry etched on them. I saw one such bench in Prague just a few weeks ago, and there was a Rumi quote on it: "All my life, I knocked on the gates of the land of happiness. When they finally opened, I found that I had been knocking from the inside." Needless to say, that made me happy.
I can't speak for all Filipinos but I would think that family makes Filipinos happy, as well as having a voice and being heard.
Today's Filipinos are extremely divided, and maybe only 39 percent of us are happy. At least for the next four years.
What is my hope for the country? That the country may know uninteresting times.