How has fatherhood changed you?
I think back to the day I drove Michelle and a newborn Malia home from the hospital nearly 13 years ago — crawling along, miles under the speed limit, feeling the weight of my daughter's future resting in my hands. I think about the pledge I made to her that day: that I would give her what I never had — that if I could be anything in life, I would be a good father. I knew that day that my own life wouldn't count for much unless she had every opportunity in hers. – Barack Obama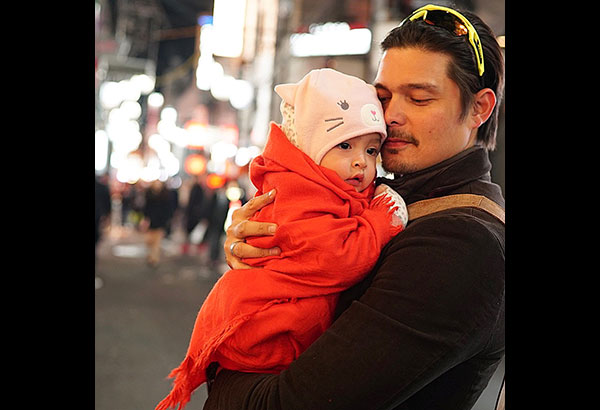 With daughter Zia
Dingdong Dantes, actor
Fatherhood for me is also like a rebirth of my own journey. When my baby was born, a new and improved chapter of my life unfolded, too. It was that "cannonball moment" — as St. Ignatius of Loyola would put it — awakening my spirit to the reality that now life is no longer just for myself, but for others as well. It gave me a heightened commitment and inspiration to a new way of life in pursuit of goals greater than myself.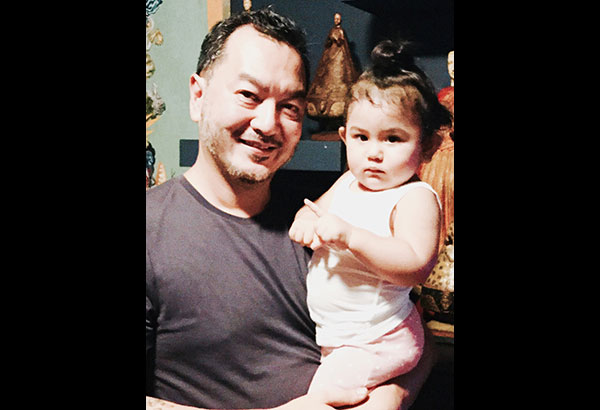 With daughter Olivia
Norman Crisologo, art collector and curator
Fatherhood (part one) with my boys made me grow up, made me want to explore, to get out and conquer, to be immortal. Fatherhood (part two) with my little girl Olivia (and many years in between) made me want to just be there, to build, and to come home. Nothing really beats the love of a little girl for her daddy, and no hyperbole can really top the cliché of a father just wanting to change and be better for his little girl.

Senator Sonny Angara
I first became a father and a public servant in 2004 and the two are intertwined in my consciousness. Both involved letting go of one's self to a large extent in order to pursue goals much larger and more important than personal ones. Being a father has made me more caring, more empathic or empathetic, less selfish, and a better public servant and person.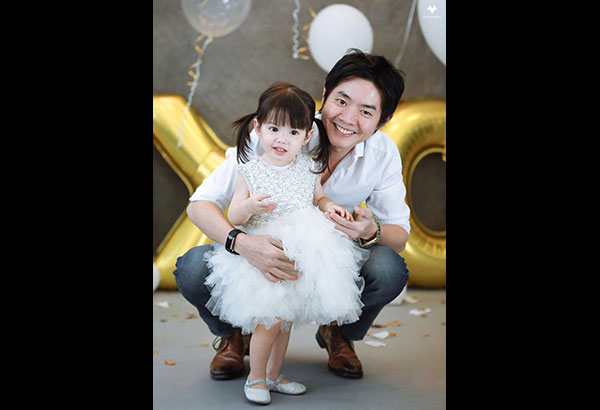 With daughter Olivia
GP Reyes, businessman
Becoming a dad was truly a life-changing event for me. Thirty-eight years of rip-roaring bachelorhood had indeed served its purpose and I think I took that lifestyle to its limits! So, apart from marrying my amazing wife, the day my daughter was born was truly transformative. The moment I held her in my arms in that delivery room changes you forever. You realize that you have breached the boundaries of just how much you were capable of loving another human being. Your existence becomes secondary to that of your child and you put her needs above everything else. Today our daughter is a two-year-old ball of sunshine and happiness, and even the worst of days fades into the distance the moment she's around. She truly is my greatest blessing.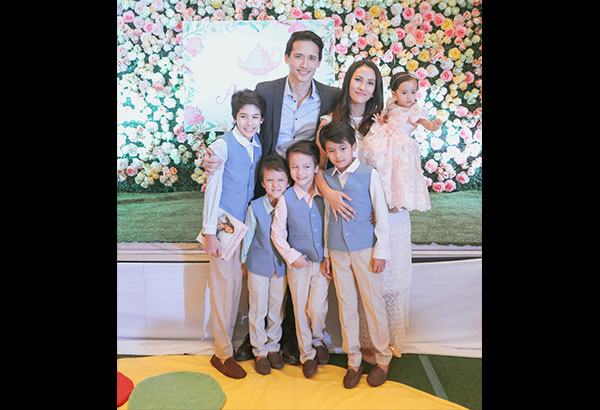 With wife Joy and kids Hugo, Edrigu, Sandro, Rossano and Amari

Gian Sotto, Quezon City District 3, City Councilor
Ever since I became a dad, I learned how to cherish and value every moment spent with my kids and family. It also made me realize it's important to have a grateful and thankful heart every single day because being a father has been one of the best blessings I have received from God.

Former Mandaluyong Mayor Benhur Abalos
Fatherhood is one of the happiest moments in a man's life; it makes one feel complete. There is always that tremendous responsibility of making sure your child will have a good future. One will sacrifice everything for his child. At the same time, the greatest pain any parent would experience is losing a child. A child, to me, is the ultimate symbol of life and love.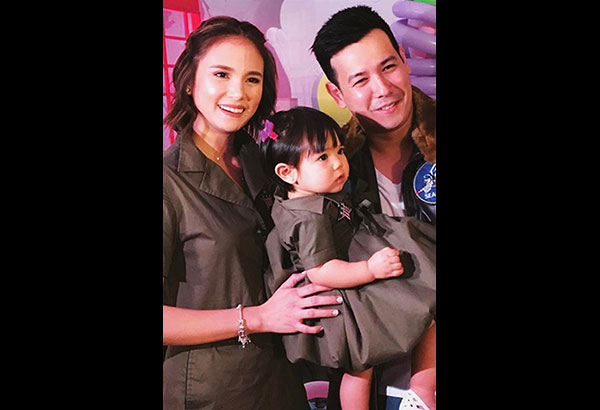 With wife Isabel and daughter Feather
John Prats, actor
Being a dad is definitely a game-changer — a rite of passage for a guy like me who used to take things easy. Now, just hearing my baby cry wakes me up instantly. In some ways, it makes you look at life through a new set of eyes. It makes me realize that she's part of me, and I'm part of her, and it makes me want to walk her and guide her through everything she sees, feels or experiences. But at the same time, I realize that while she may be my daughter, I can't really "own" her, since she has her own life purpose to fulfill. And that in itself is one of life's most humbling lessons.

Anton Lagdameo, businessman
Fatherhood has changed my priorities in life more than it has changed me as a person. I am basically still the same as I was before I became a father, but now I prioritize my children and my family before anything or anyone else. Remaining who I am is important in this equation because it gives more meaning to what I do for my family. It reminds me of who I was in the past and what it takes to be the father and husband that I am now.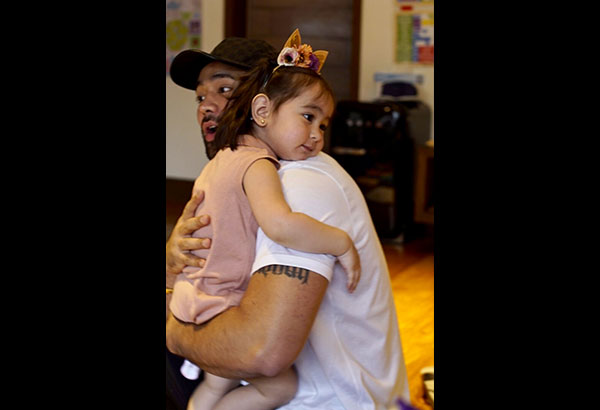 With daughter Snow
Hayden Kho Jr., businessman
Fatherhood reminded me that the most important value in life is truth. Someday, our precious Scarlet Snow will be asking deep and important questions about life, and if in my own life I do not labor to seek out what is true about these questions — where we came from, what the true meaning of life is, what is right and wrong, and where all of life is heading — and live my life according to the truths I discover, then Scarlet Snow will look for answers elsewhere. In this day and age where the facts of life are being distorted by ungodly interests and selfish motives, I refuse to raise Scarlet Snow uninitiated and vulnerable to people who do not love her and will only manipulate her in order to use her. Ultimately, I know that Scarlet Snow's life is not in my hands, but in the hands of He who called Himself the Truth and proved it by His resurrection some 2,000 years ago. His name is Jesus and I am confident that fathers would be better stewards of their children if they learned to live their lives according to His word.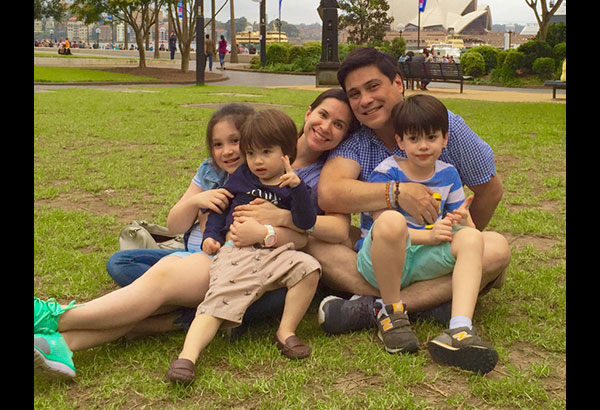 With wife Audrey and kids Adriana, Juanmi and Santi
Senator Miguel Zubiri
Being a father changed my life completely. Before, I had a carefree attitude about life. When I got married and had kids, my whole world changed as my family showed me the importance of saving the world around us and giving our children a better place than the one we are living in. Now all my decisions in politics and business revolve around how I can help make the world a better place for all our children.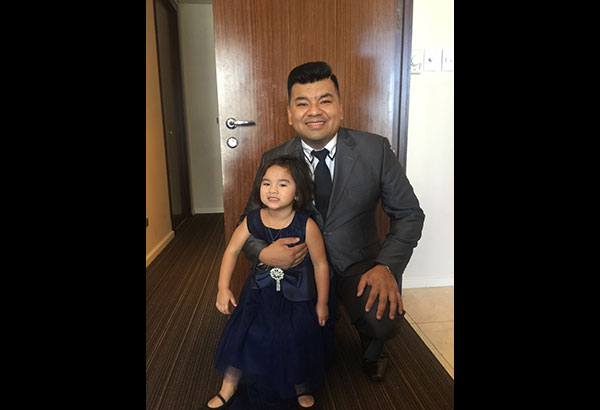 With daughter Lucia
Chef Gino Gonzalez, executive chef/culinary arts director
On the lighter side, fatherhood has taught me to eat red hotdogs (which I disliked even as a kid) and appreciate kids' spaghetti. But seriously, I learned how to be very patient and never realized you could be so patient with someone. I learned to appreciate the mothers who try their best to keep their kids silent on the plane or in the movie house; it is quite a challenge and really another career in itself. I learned that unconditional love can be given to a person the minute they are born even if you haven't gotten to know them yet — I guess because that someone is really part of your flesh and blood. I try to shorten my workday these days from 14 to 16 hours to 12 hours so I still have time for my family. I started to appreciate vacations more because I have uninterrupted time with my family since I don't get to spend a lot of time with them during weekdays.