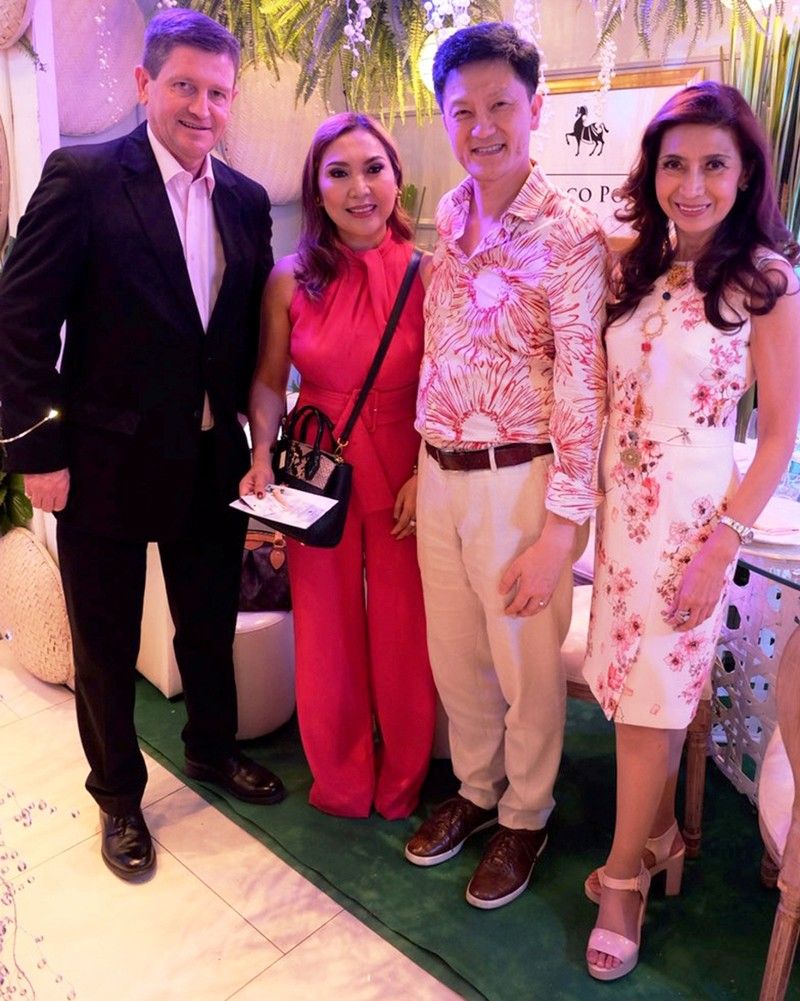 Marco Polo Davao general manager Colin Healy, Love & Style's Cristina and Henry Yip with Marco Polo Davao director of sales and marketing Pearl Peralta-Maclang
Top-notch five-star hotel Marco Polo Davao, led by the hardworking general manager Colin Healy and the efficient director of sales and marketing Pearl Peralta-Maclang, was one of the proud exhibitors during the "Kasalan at Kotilyon 2019" wedding expo at Abreeza Mall in Davao City.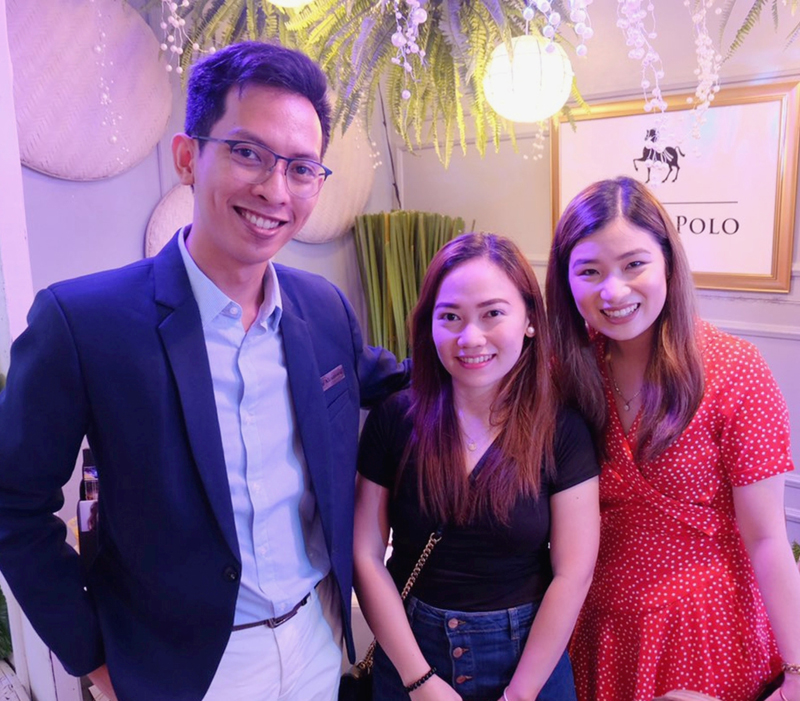 Marco Polo Davao income auditor Evan Alcantara with SGV & Co.'s Althea Lee and Sharmaine Tan
The two-day event brought together almost 100 event suppliers from the Davao region with one objective of promoting the local wedding and tourism industry.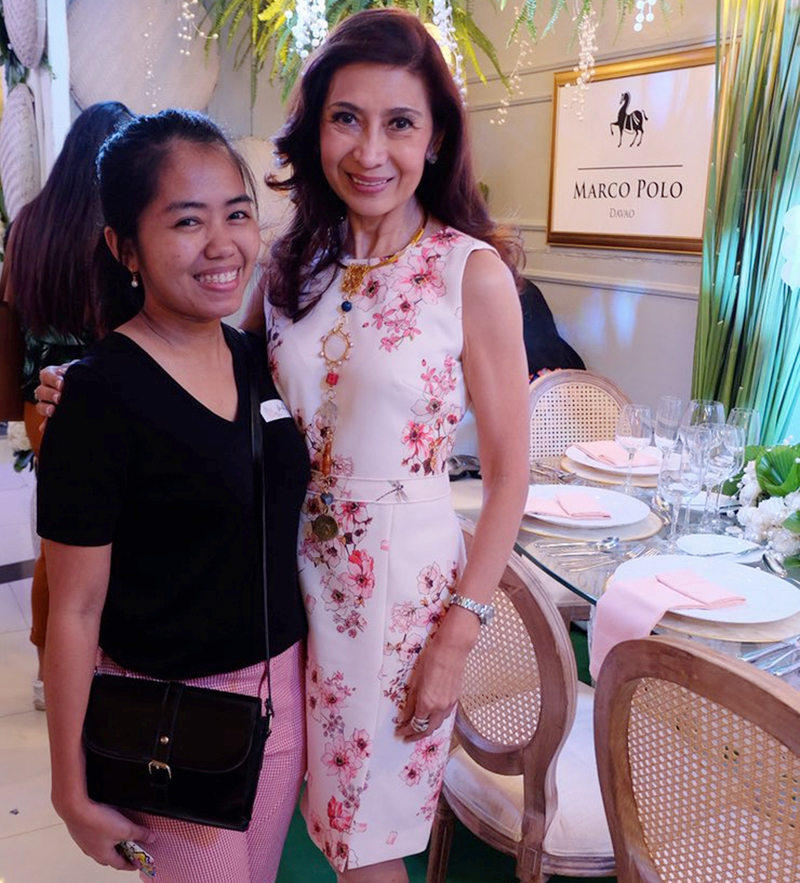 Davao City Tourism Office's Jen Lansang and Pearl Peralta-Maclang
Couples and bride-to-be's were extended special offers of Marco Polo Davao's wedding and social packages. The hotel's booth was beautifully decorated with modern Filipino pieces that reflected Marco Polo Davao's ability to transform into a romantic backdrop for any couple celebrating their big day.
Good food and great company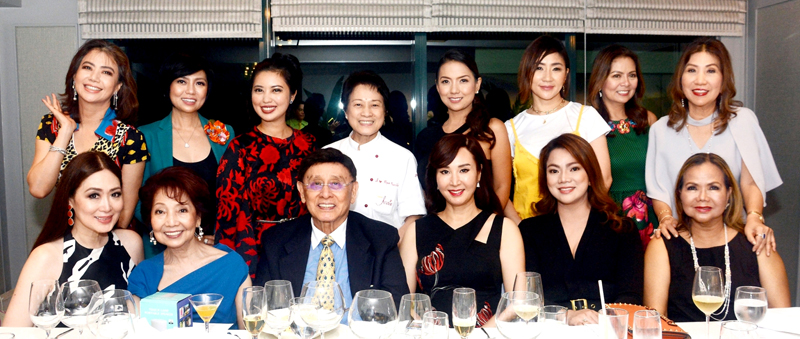 Linda Ley, EMotors Inc. chairman Helen Lee, author Johnny Litton, Carolyn Tan, Aiza Diuco and Marissa Fenton with (standing) Agile Zamora, EMotors Inc. president and CEO Beth Lee, Michelle Lim, chef Jessie Sincioco, Shelly Lazaro, DMARK Beauty Corporation CEO Nikki Tang, Madison Galeríes owner Joy Rustia and Connie Haw
I had the wonderful pleasure of having supper with my lovely friends from the business and social sectors. Held at Chef Jessie in Rockwell, Makati City, my fellow guests and I enjoyed the sumptuous dishes by Jessie Sincioco. It was a delightful celebration of friendship, laughter, and a much-needed reminder that it is beautiful relationships that give meaning to life.
A House and a Garden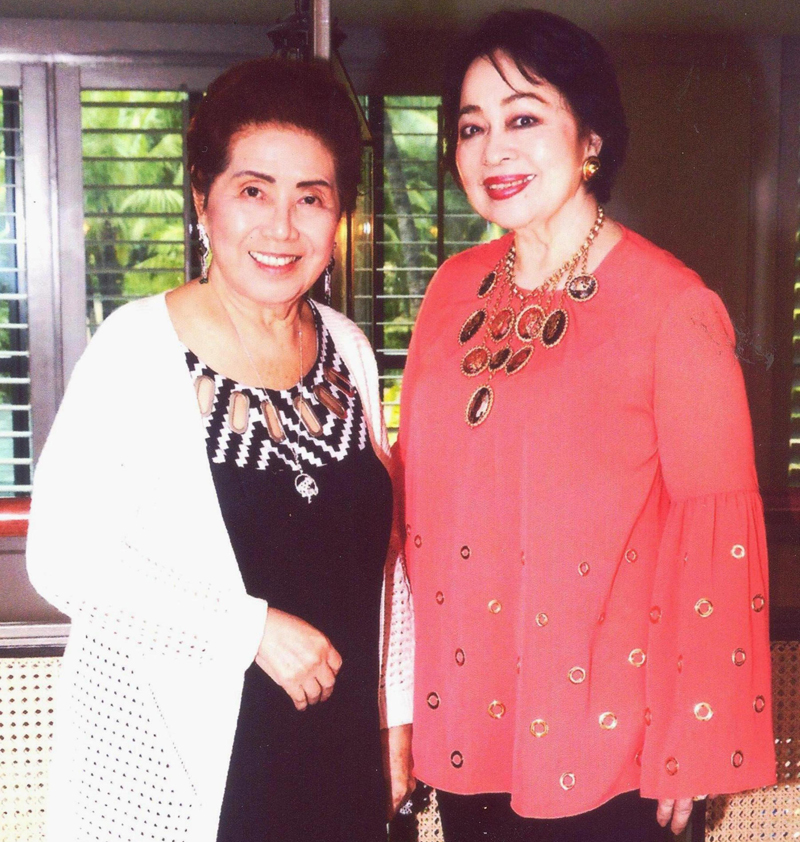 Catholic Women's Club of the Philippines (CWC) president Nene Pe Lim and Casa y Jardin Bazaar 2019 chair Nora Robles
The Catholic Women's Club of the Philippines (CWC), whose driving force is serving God by serving people, recently held a meeting for its annual bazaar called, Casa y Jardin. Led by the indefatigable CWC president Nene Pe Lim together with Casa y Jardin Bazaar 2019 chair Nora Robles, the exciting and much-awaited yearly event sells various goods to raise funds for the club's worthwhile causes and is the perfect place for shoppers to acquire for themselves various high-end and quality products.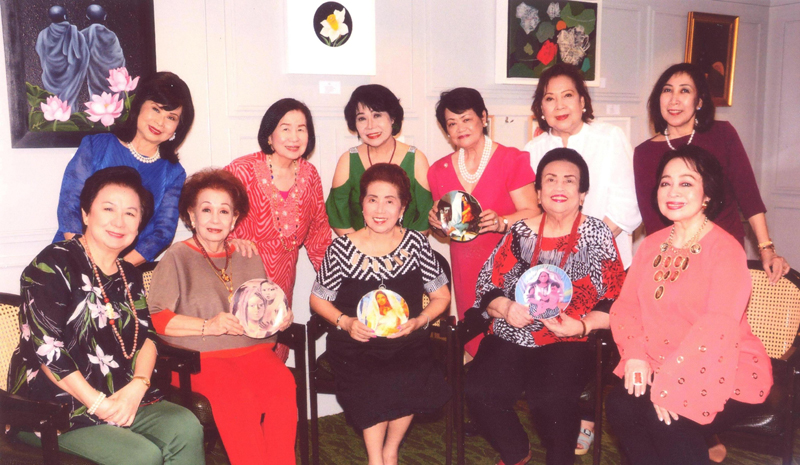 CWC Casa y Jardin Committee 2019 are Shirley Uy, Nena Casimiro, Nene Pe Lim, Asun Zubiri and Nora Robles with (standing) Lois Villanueva, Baby Gloria, Baby Tan, Minda Pama, Tessie Briones and Velia Cruz
The centerpiece of the forthcoming event will be the marvelous "Mother and Child" painting of national artist Vicente Manansala, which will be presented as the featured artwork for the club's 2019 limited edition plate to be sold at the awe-inspiring bazaar. The Casa y Jardin Bazaar will be held on Sept. 28 to 29 at the Fifth at Rockwell in Power Plant Mall, Makati City from 10 a.m.to 8 p.m.