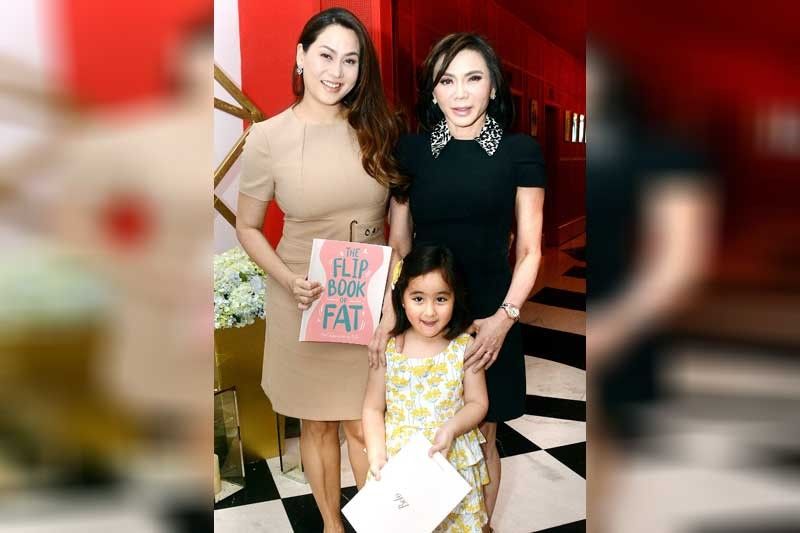 Scarlet Snow Belo with sister Belo Medical Group managing director Cristalle Pitt and mother Dr. Vicki Belo.
An afternoon of beauty and confidence took place at the media launch of 360° Liposuction at the exclusive Manila House in Bonifacio Global City, Taguig. Under the remarkable leadership of the hardworking Belo Medical Group CEO and founder Dr. Vicki Belo, the event introduced to guests 360° Liposuction, an art perfected by Belo doctors — a signature method of fat removal that is not limited to one area and produces instantaneous results. The guests heard a poignant testimony from Belo baby Bianca Valerio, who shared that she gained weight while battling depression, and how she regained her confidence after going through the procedure through Dr. Vicki's help and guidance.
A Merry Celebration for Myrna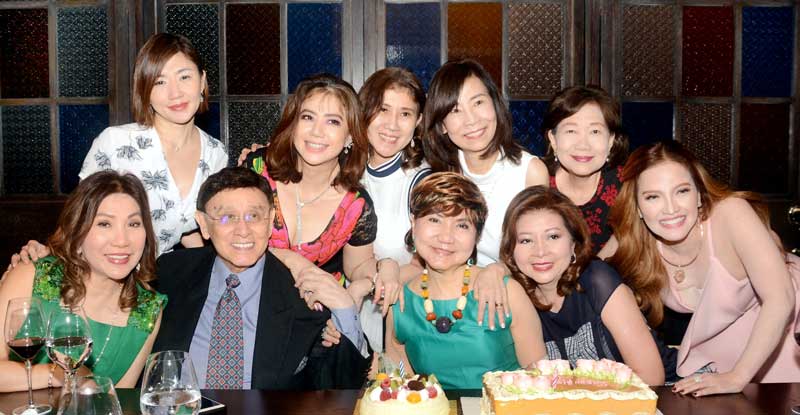 Connie Haw, author Johnny Litton, celebrator RichPrime Global Inc. president and CEO Myrna Yao, Elsa Ang and Mags Cue with (back row, from left) DMARK Corporation CEO Nikki Tang, Agile Zamora, Lourdes Yao, Josie Go and Julie Choa.
RichPrime Global, Inc. president and CEO Myrna Yao recently celebrated her birthday at The Cellar, the perfect venue to sip in style, located in Grand Hyatt Manila, under the leadership of the hardworking and generous Bonifacio Landmark Realty and Development Corp. president Hans Hauriand the diligent Grand Hyatt Manila general manager and area vice president Gottfried Bogensperger. The charming lady boss is known for being the first to successfully introduce Barbie Dolls to the Philippines and is a loving mother to two daughters, Jane and Liza. She is also known for her various advocacies, including being a fierce advocate for female empowerment by helping underprivileged women become micro entrepreneurs. It was a truly memorable celebration for a beloved businesswoman who has revolutionized the Philippine toy industry. Many happy returns, dear Myrna!
Versatile Elegance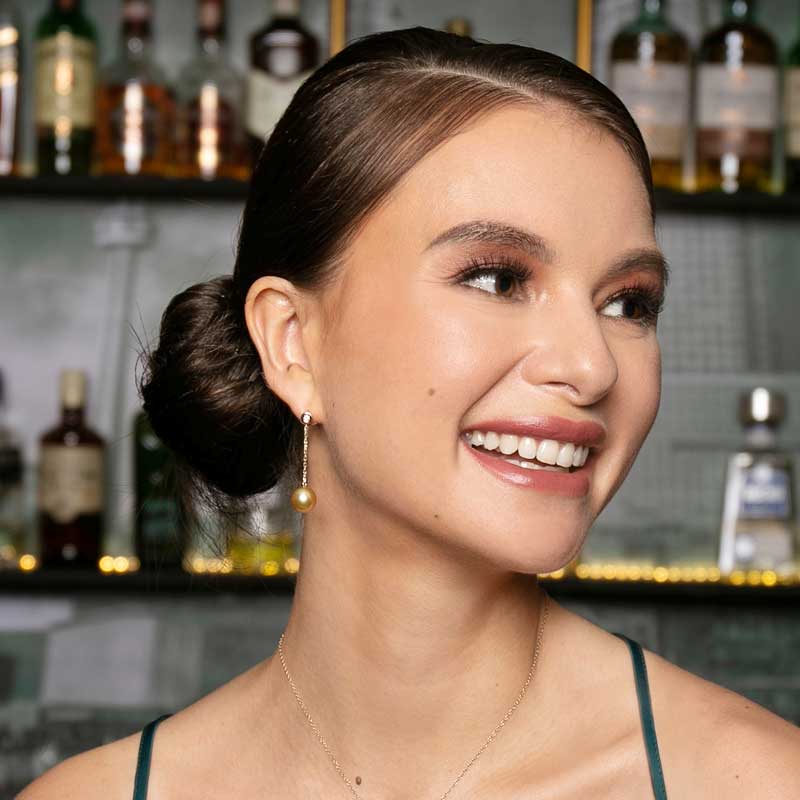 The Jewelmer Champagne earrings radiate elegance, perfect for the modern Filipina.
International luxury brand Jewelmer, under the remarkable leadership of notable businessmen group chairman Manuel Cojuangco and group president and CEO Jacques Branellec, keeps giving pearl enthusiasts a reason to swoon with these exceptional Jewelmer earrings. The iconic South Sea pearls set in 18k gold with dazzling gems capture a sense of modern femininity. Stylish and sophisticated, pearl lovers can easily transition from day to night with these stunning pieces. Each transaction made with a pair of Jewelmer dangling earrings entitles one to an exclusive Jewelmer pouch and can be availed at all Jewelmer showrooms in the Philippines. Promo lasts until Sept. 30. For information, visit https://www.jewelmer.com.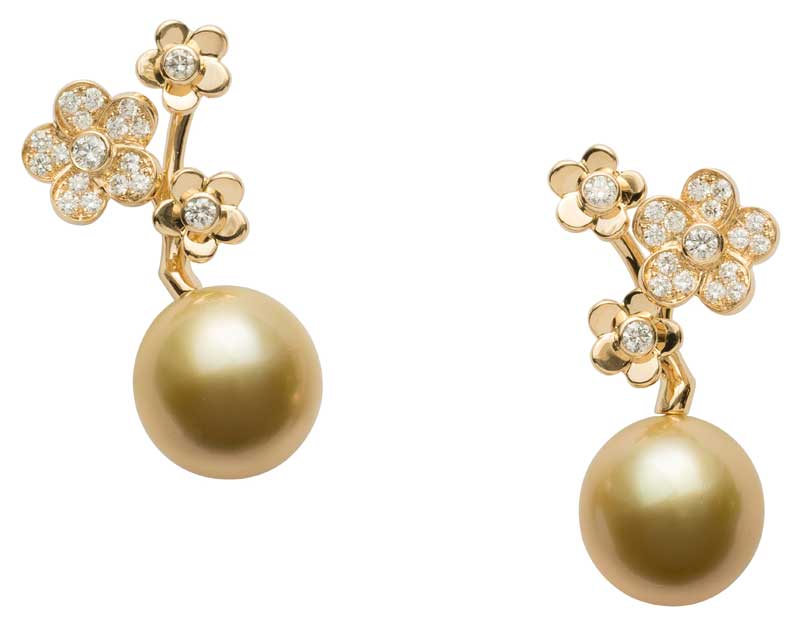 Leave a lasting impression with the stylish Jewelmer Spring Blossoms earrings.