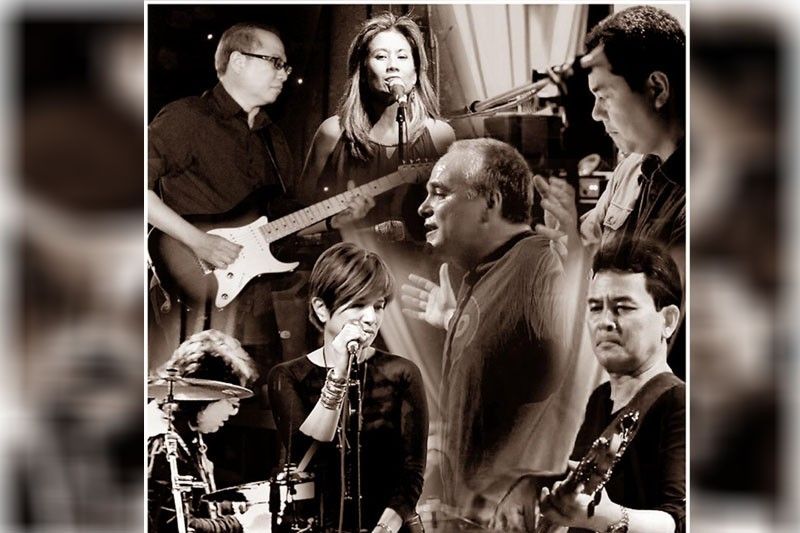 Overdrive to perform U2 at 19 East
OOH LA LAI
-
Lai S. Reyes
(The Philippine Star) - February 20, 2020 - 12:00am
On the heels of U2's successful one-night performance at the Philippine Arena last December, the local band widely credited for having introduced British New Wave to Manila in the 1980s is embarking on a series of performances paying tribute to the legendary Irish supergroup.
Overdrive, which continues to enjoy a niche but rabid local following to this day, decided to take on the project after discovering that many of U2's local fans could or would not make the three-hour trip out to Bulacan on a weekday.
"We looked at our catalogue of songs and realized that we covered as many as 12 U2 numbers," said Louis Ramirez, a former racecar driver and the band's lead vocalist. "This is already half of what one needs to pull off a one-night U2 tribute," he thought. "Let's do it," chorused the rest of the band's members.
For the uninitiated, Overdrive first hit the local scene in the 1980s when a group of college graduates from Ateneo, La Salle and San Agustin decided to try their hands at performing to live audiences. The band's repertoire first consisted of a mix of pop and rock staples from the 1970s and 1980s, but eventually focused on New Wave, which had just started to penetrate the mainstream in Europe and America.
Starting out in little-known joints in Quezon City, the band moved on to performing regularly at Makati's top venues, where audiences were more receptive to the new genre of music. Playing songs by The Police, Tears for Fears, Simple Minds, The Cure, Dire Straits, and, of course, U2, the band quickly developed a loyal following that came to see them wherever they performed. At Tavern-on-the-Square, they shared the stage on Friday and Saturday nights with another then-budding local act, Side A.
Perhaps ultimate proof of the band's success in propagating New Wave is that in 1986 they were asked to perform Tears For Fears' Everybody Wants to Rule the World live on Channel 7's noontime variety show, Eat Bulaga. While the boys had mixed feelings about this episode, the performance was so well-received by the show's regular audience that the band was asked to perform again just weeks later.
For the first-anniversary celebration of the EDSA People Power Revolution in 1987, Overdrive was signed up to play a full set of 10 songs alongside the legendary Juan de La Cruz band outside the Blas Ople building along EDSA.
"When you can play Roxanne alongside Himig Natin to the same audience at the same show, you know the new genre has become mainstream," notes an observer who witnessed the event.
In 1988, Overdrive released its first original, Million Miles Away, a catchy reggae love song penned by bassist Dennis Mabanta. The song enjoyed frequent radio airplay at the time and continues to strike a chord among Gen-Xers. Just last year, musical director Erwin Romulo contacted the band to ask if he could use the song for his score of Erik Matti's recent film, Kwaresma (a horror movie, interestingly).
In its present incarnation, Overdrive's members apart from Ramirez include his wife, Sheila, and crowd draw Iwi Laurel, who joined the band when it regrouped in 2002, as well as Anton Periquet (guitar) and Dennis Mabanta (bass) from the original 1980s lineup. Rounding up the current roster are impresario and keyboard legend Wowee Posadas, drummer Bennii Obana, and sound engineer Albert Godinez, the band's original drummer.
For U2 fans who missed out on Bulacan, Overdrive's tribute to the band should be a treat. A test run last Dec. 26 at 19 East, the country's premier live music venue, received rave reviews.
The official kickoff for the tribute happens this Saturday at 19 East in Sucat. The band is expected to play hits from U2's iconic "Joshua Tree" album, such as With or Without You, I Still Haven't Found What I'm Looking For and Where the Streets Have No Name, as well as mainstays such as Sunday Bloody Sunday, New Year's Day, Pride, Beautiful Day, Angel of Harlem, All I Want is You, and One.