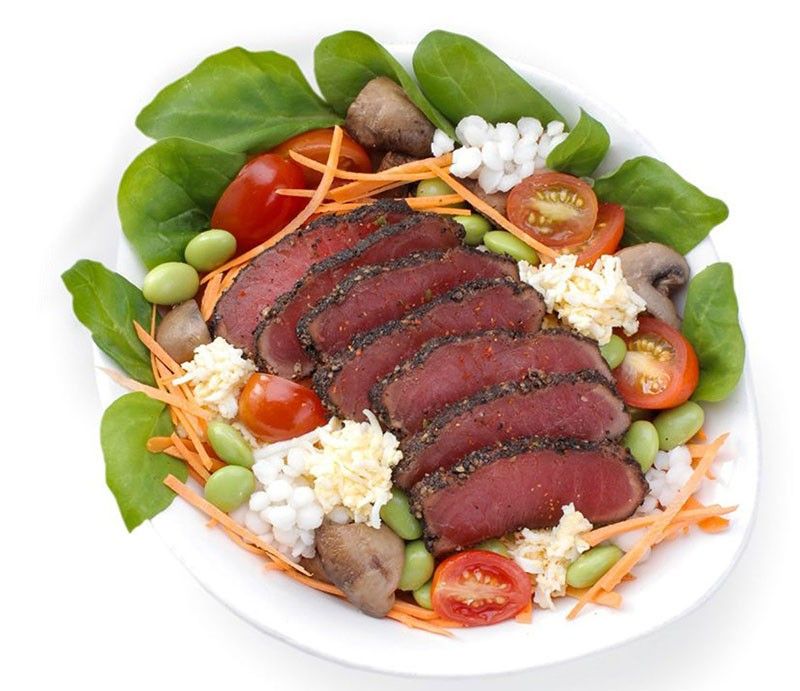 Salad Stop introduces new items on its seasonal menu, the Ahi Ono Grain Bowl , available at Salad Stop branches until Sept. 8.
Wide awake in Tagaytay, where Salad Stop begins
We all know how difficult it is to eat healthy all the time. Sure, we have good intentions. We go to the grocery store and buy our greens, sides and dressing ingredients, and then what happens? We leave them in the fridge until they're withered and gray.
Salad Stop is a savior for those attempting to inject their diets with a dose of fresh greens when they want and when they can. A recent road trip with the people behind Salad Stop made me want to stick to it even more.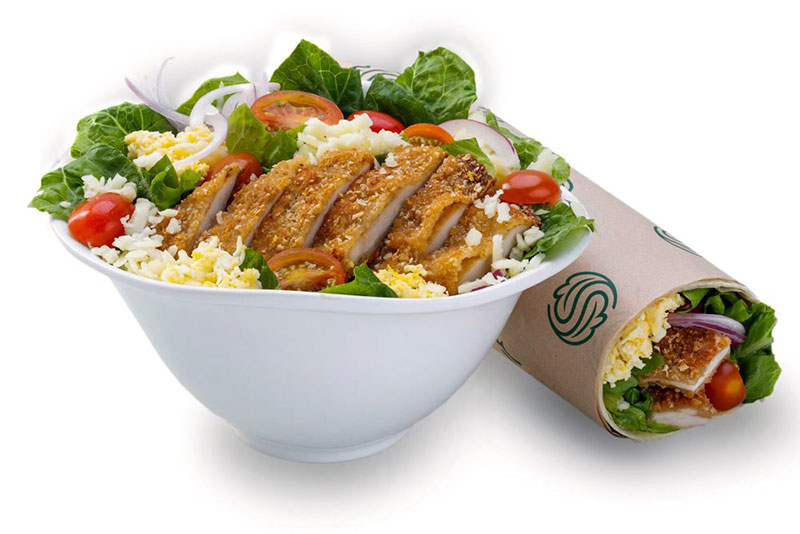 Howdy! Salad and Wrap
Recently, Salad Stop took The STAR to Tagaytay and brought us right to the source of their veggies, Kalye Luntian.
On a rainy Wednesday, we drove south for a dinner at the home of Specialty Food Retailers, Inc. (SFRI) executive vice president and general manager Steven Sarmenta. SFRI, which manages and operates Salad Stop in the Philippines, also brought Specialty Food Catering, its new catering arm.
The combination of the mountain breeze and mild mojitos was a fun icebreaker, and although we were all hungry from the long drive, the idea of stuffing ourselves with salad was something to look forward to. As Salad Stop's merchandising manager Nana Hidalgo says, Salad Stop is something to crave for, and at that moment, I was craving for some greens topped with spicy tuna and edamame. Luckily, it was one of the dinner's many highlights.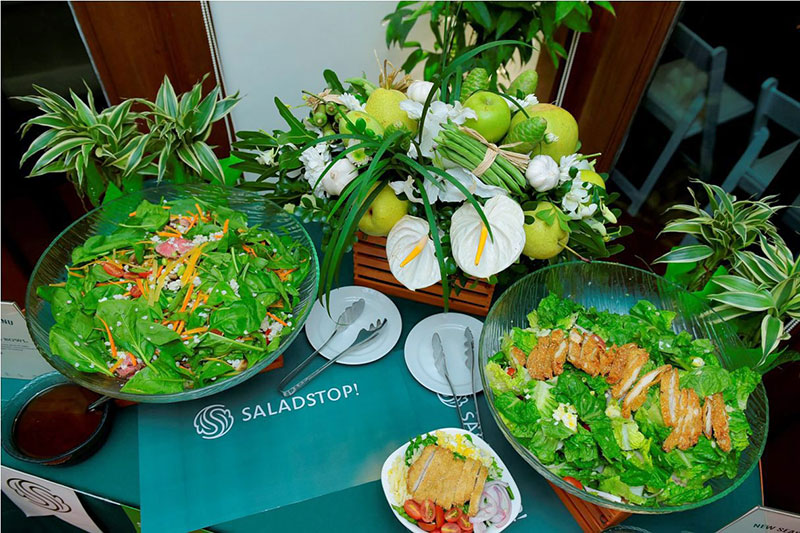 Salad bar at our welcome dinner
Salad Stop introduced us to two new additions to its seasonal menu, the Ahi Ono Grain Bowl (Adlai, baby spinach, seared tuna, roasted mushrooms, carrots, edamame, cherry tomatoes, grated eggs and Japanese wafu ginger dressing) and the Howdy! Salad, which is also available as the Howdy! Wrap (romaine lettuce, cheddar cheese, grated eggs, cherry tomatoes, oat-breaded chicken and smoky ranch dressing). Both are available until Sept. 8.
Meanwhile, Specialty Food Catering brought the meat: grilled strip-loin steaks, cheeseburger sliders, roasted chipotle chicken and seafood, along with more greens — grilled leeks, tomato, cucumber, avocado and pepper relish, and cream kale and spinach with lardona.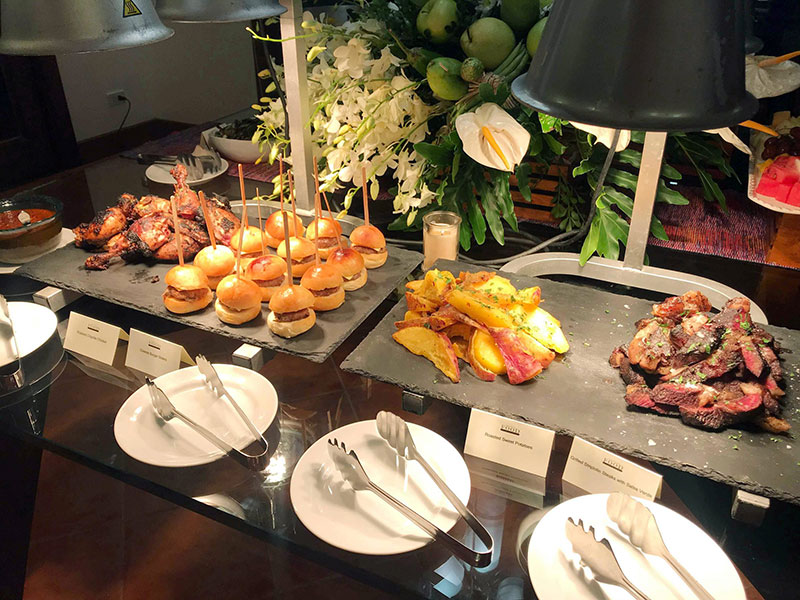 Our dinner spread courtesy of Specialty Food Catering
"Making a difference starts with each and every one of us," says Katherine Braha, director and cofounder of Salad Stop. "The biggest threat to our planet is the belief that someone else will save it. We are all responsible for our actions and we all make a difference, so let's start now and spread the message of living wide awake."
When we arrived at our rooms in Anya Resort and Residences, we were greeted with a welcome kit that contained exactly what we needed to start saving the world (steel straws and bamboo cutlery, which Salad Stop is also giving customers a chance to avail of when they complete 12 stamps from their purchases), and some essentials for the following day's adventure at Kalye Luntian (alcohol, wipes, tissue, and a raincoat).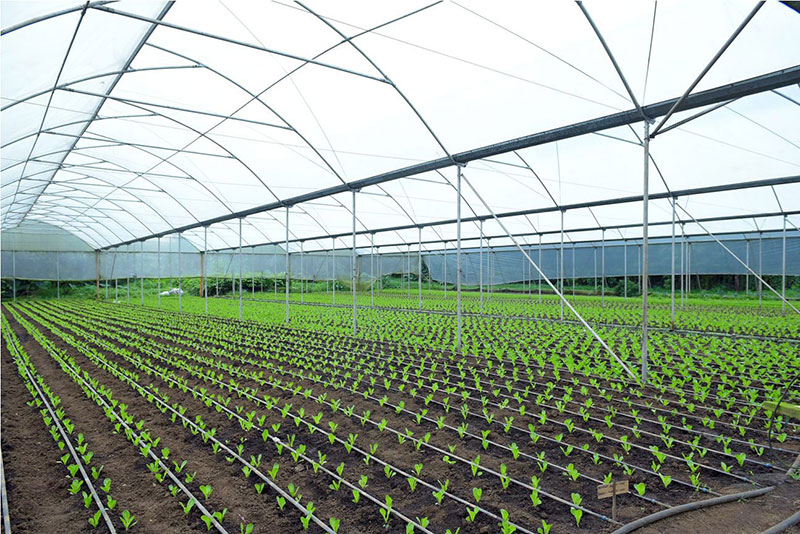 Kalye Luntian Farm in Cavite, a major supplier of romaine lettuce and kale for Salad Stop Philippines
Food tastes better when it is earned. At Kalye Luntian Farm we worked hard for our breakfast. Okay, maybe not that hard. Kalye Luntian's Carlo Amoranto, Carlo Garcia and Tate de Guzman gave us an early-morning tour of the eight-hectare farm that they built from ground up. The group, along with Pepoy Songco, has known each other for a while.
"We didn't know anything about farming, so we started doing research on our own and started really digging into it," says Amoranto. "We implanted a lot of different technologies from different countries, and of course trial and error — a whole lot of error. We were fortunate enough to find our medium."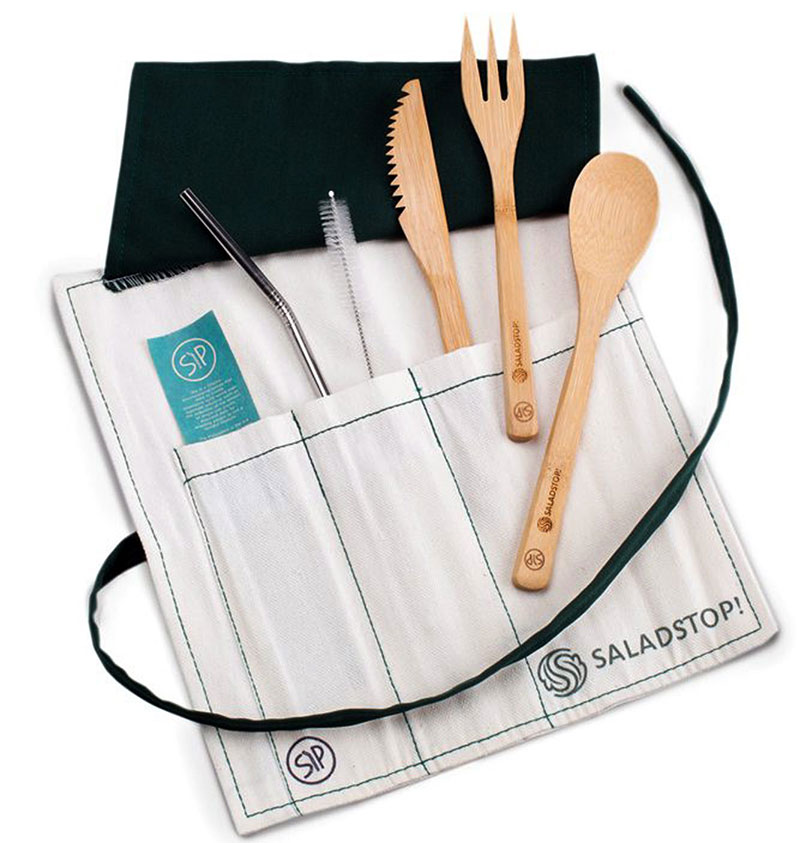 Get your own steel straw and bamboo cutlery set when you complete 12 stickers at Salad Stop.
With Carlo Garcia as the landowner, and both Amoranto's parents as farmers back in the day, it was serendipitous casting. "My parents wanted one of their kids to go back to farming. They honestly didn't think it would be me," he jokes.
The three take us around the greenhouses made of UV-filtering plastic to better control plant growth. They took us through their kale and romaine lettuce plants, which we got to harvest and bring home. They even taught me how to plant seedlings — someday they will end up in a Salad Stop near you!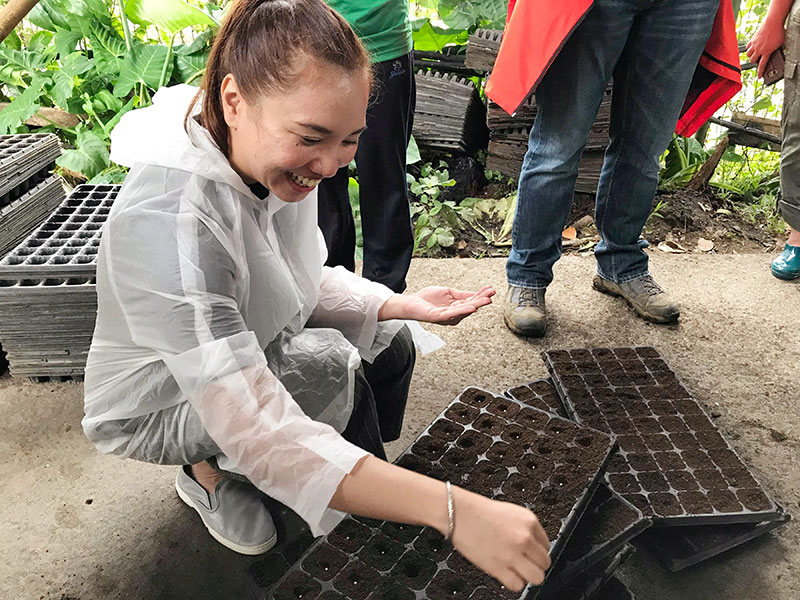 The author hoping to one day reap what she sowed — lots of lettuce!
"In the beginning, we were the ones doing the araro, the planting, the harvesting, deliveries," Amoranto says. "We grew this company from the ground up."
Just like all the plants they have in their farm. To them, being a major supplier to Salad Stop is serious business. "A lot of the science is concentrated on the soil. We follow USDA standards of organic growth very strictly."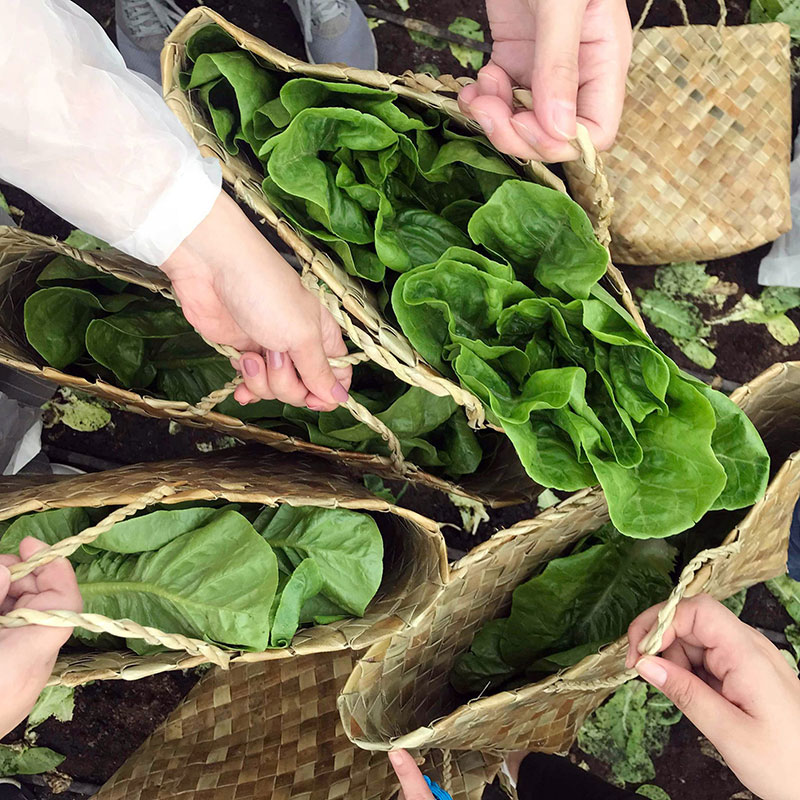 Romaine lettuce harvest from Kalye Luntian
At full tilt, Kalye Luntian yields four tons of romaine lettuce a week.
We capped our farm tour with a hearty and healthy breakfast of Salad Stop wraps, dried tawilis, scrambled eggs, and the restaurant's delicious yogurt. I already felt myself feeling healthier. Unlike many road trips I've been on wherein I mostly survived on chips and sugary beverages, here I lived on greens. Instead of nagging us to eat our vegetables, Salad Stop reminds us that we actually want to.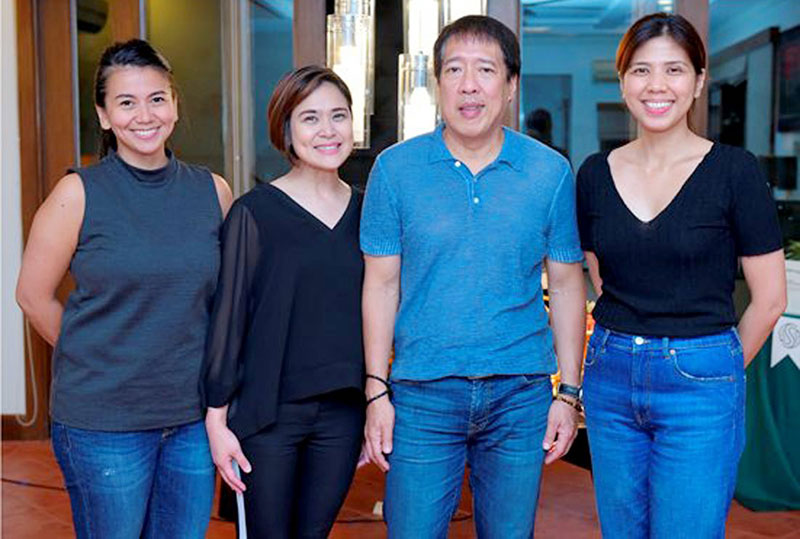 Salad Stop's merchandising manager Nana Hidalgo and institutional sales manager Patricia Vistan, Specialty Food Retailers, Inc. executive vice president and general manager Steven Sarmenta, and Salad Stop's marketing manager Tessa Catacutan
"Going back to the source allows us to ask the right questions with regard to the food we serve," says Steven Sarmenta. "We need to be aware of our sources and preparation process, spurring transparency in the food industry. This commitment is reflected in every step of our process and fuels us to serve our customers better as we open our salad counters every day."
My regular Oh Crab, Lah! will have to wait this month — I'm switching to Ahi Ono and Howdy! while they're still around.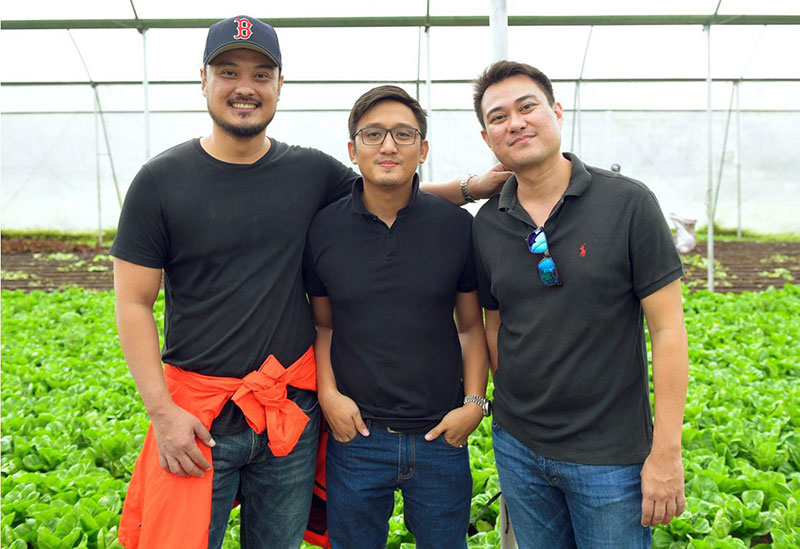 Kalye Luntian's Carlo Amoranto, Tate de Guzman and Carlo Garcia give us a tour of the farm.
* * *
Specialty Food Retailers, Inc. is the exclusive franchise holder of Salad Stop in the Philippines. SFRI is a member of the SSI Group, Inc. Salad Stop is located at Central Square, Power Plant Mall, One Palanca Building in Legazpi Village, Glorietta 2, Ayala Tower One, Burgos Circle, Alabang Town Center, Salcedo Village, Ayala Center Cebu, SM Megamall, SM Mall of Asia, and U.P. Town Center. For information, visit @SaladStopPH on Instagram, Facebook and Twitter or follow the hashtags #saladstopph, #eatwideawake and #livewideawake.