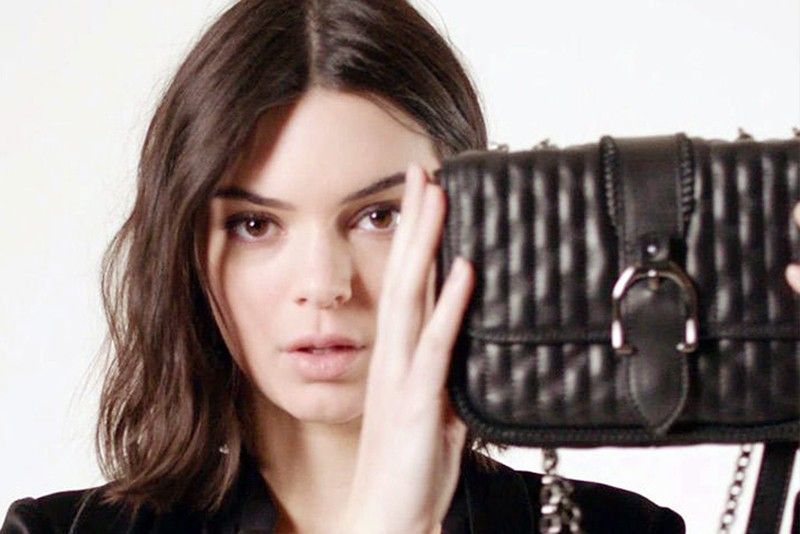 Glamazon and her Amazone: Jenner brings to the fore the Amazone's sleeker, more sophisticated side in Longchamp's FW19 campaign.
Bag photos by Russell Palma
Keeping up with Kendall Jenner and her Longchamp bags
Ever since she joined Longchamp as an ambassador last year, supermodel and reality TV celeb Kendall Jenner has been so entwined with the French brand's Amazone that it's known as "Kendall Jenner's bag."
While boho fringe characterized the bag in Longchamp's fall-winter 2018 campaign, this FW19 Jenner brings to the fore the Amazone's sleeker, more sophisticated side, crafted from soft lambskin in colors like black and off-white, with special padding made in Italy.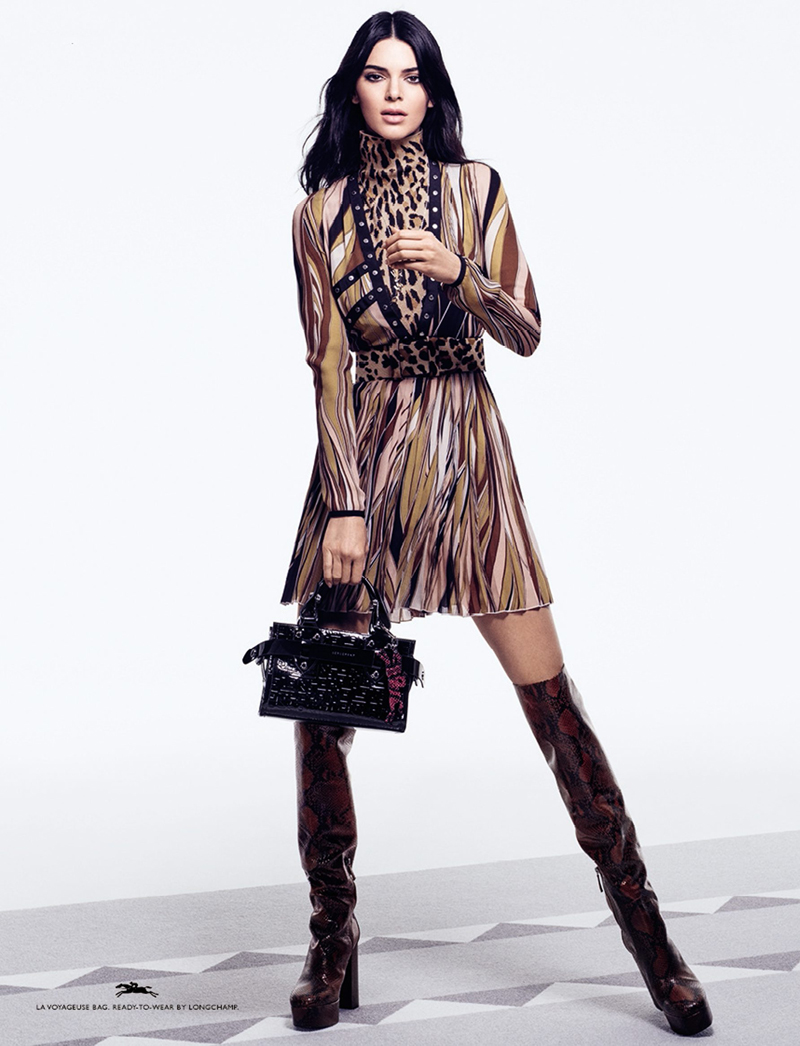 Jet-setting supermodel: Longchamp's new La Voyageuse collection is aimed at women who love to travel like Kendall Jenner.
The Amazone is one of Longchamp's four lines from its new collection La Voyageuse, which means "The Traveler" and embodies globetrotting girl bosses like Kendall: jet setters who travel first class and are extremely fashionable.
"La Voyageuse is a woman who loves to travel, who is always on the move, and who feels a real thrill as she prepares to set off," says Longchamp creative director Sophie Delafontaine. "It was that state of mind I wanted to explore. For me, it was more important than the destination."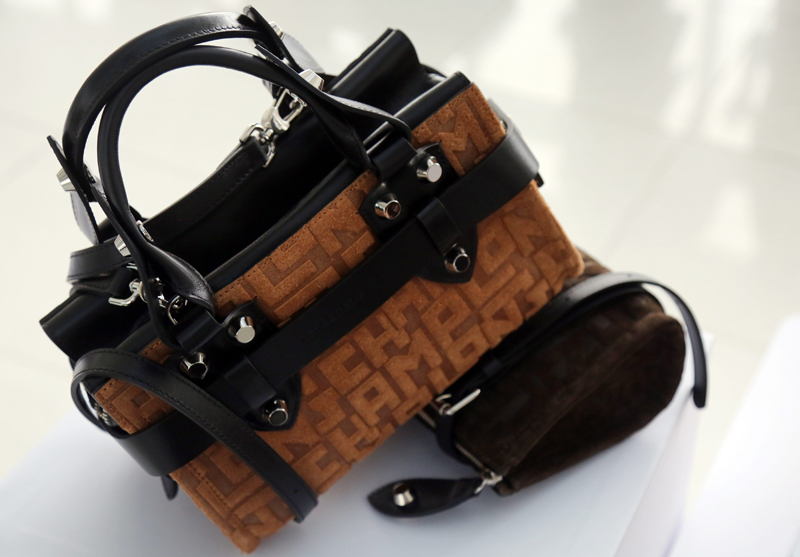 Plush life: La Voyageuse's logoed velvet line
Jenner's third campaign for Longchamp fall-winter 2019 highlights the many fashionable iterations of La Voyageuse, which was inspired by vintage vanity cases. Cinched and hung with detachable straps, the bags can be worn different ways (crossbody, while the vertical tote can be folded into a clutch), and have a luggage feel to them, with spacious compartments inside so they're perfect for cramming with all your travel needs.
Longchamp's graphic new monogram LGP, inspired by 1920s Bauhaus artists and New York street attitude, literally covers all the bags in the collection, but instead of being rendered in black-and-white letters it's stamped on rich materials like velvet, patent leather and jacquard, which comprise the other three La Voyageuse lines. The jacquard is the most expensive model of the bunch thanks to its intricate embroidery.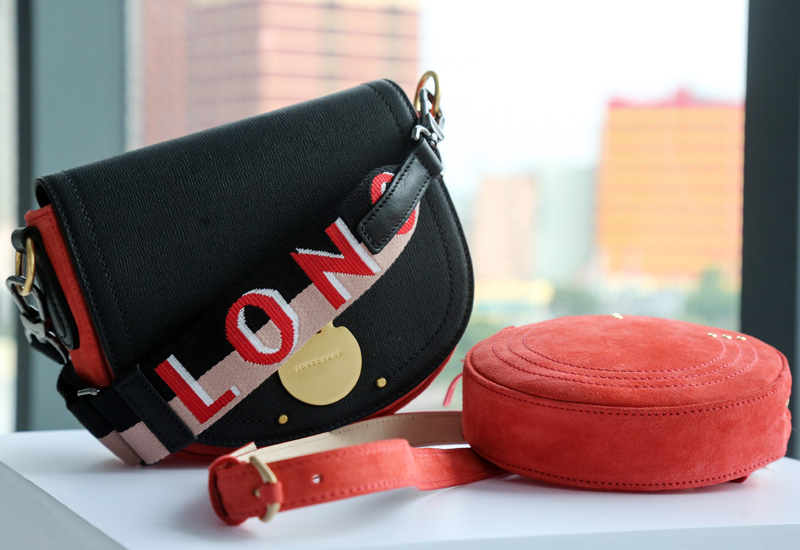 Horsey history: Longchamp's saddle-shaped Cavalcade bag
The envelope-like Le Pliage, Longchamp's longtime bestseller and icon, is presented as a tiny top-handle bag this time around, compact enough to bring abroad but also roomy enough to fit a smartphone, small wallet and essential makeup items.
Another house icon, the saddle-shaped Cavalcade bag, comes in basic leather, textured crocodile and the trendy fanny pack.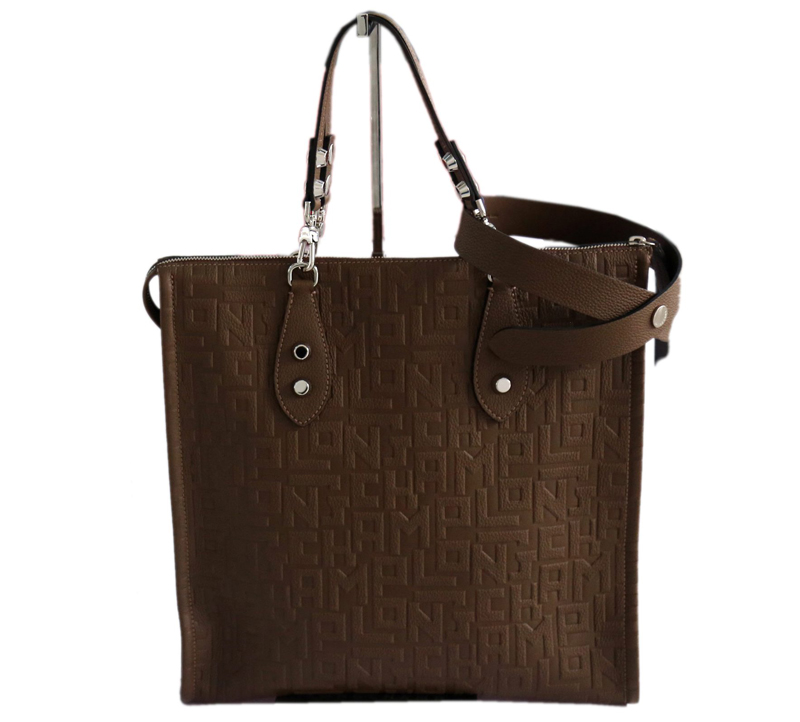 Double duty:La Voyageuse's vertical tote can be folded down into a clutch.
The LGP fanny packs are turning out to be big sellers, in fact. Ever since it launched three months ago, LGP has drawn in not only a younger, 20-something, fanny pack-wearing crowd but also kept its core 30-and-above market, which has been buying not only the logo bags but also the LGP sneakers.
Will LGP or La Voyageuse overtake Le Pliage as Longchamp's premier icon? Only time will tell, but since I already have a Le Pliage in my collection, Kendall's La Voyageuse and Amazone bags are looking mighty fine right now.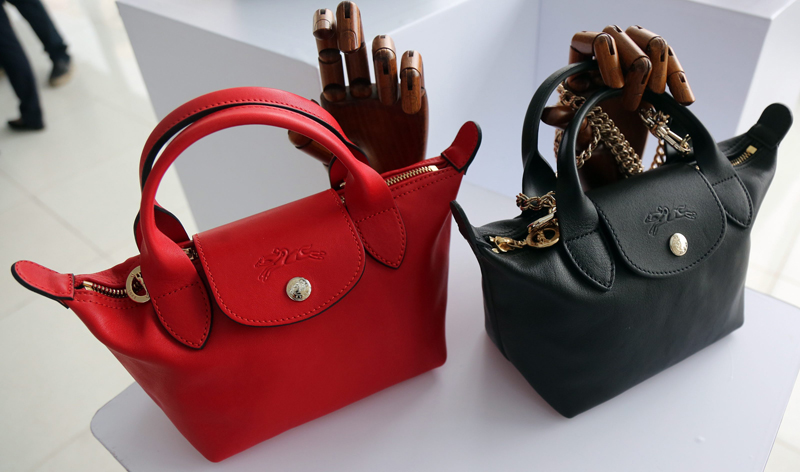 Enveloped ideas: Longchamp's iconic Le Pliage is now available as a small top-handle bag.
* * *
Longchamp boutiques are located in Rustan's Makati, Rustan's Shangri-La, Rustan's Cebu, Greenbelt 5 and Luxe Duty Free near MOA. LGP apparel is available at Rustan's Makati and Greenbelt 5.
Follow the author on Instagram and Facebook @theresejamoragarceau.