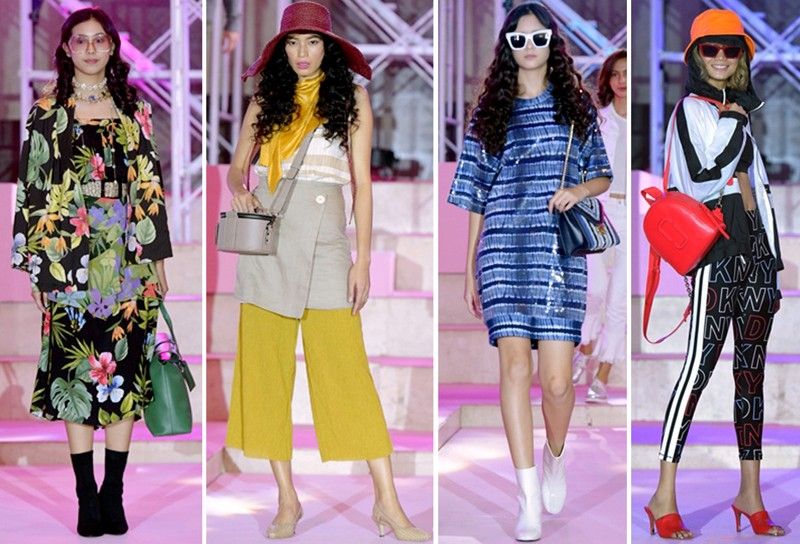 Fashion-forward: Looks curated by Pam Quiñones are available at Stylist's Closet pop-ups in all 11 Ayala Malls.
Dress like an influencer in 4 easy trends
Ever wanted to rifle through a style icon's closet?
I certainly have. Since Kate Moss and Rachel Zoe weren't available this week, I peeked into the closet of fashionista and stylist supreme Pam Quiñones instead.
Pam was the editor-in-chief of fashion mag L'Officiel Manila, is the founder of Qurator Studio, where she mentors a team of up-and-coming young stylists, and I have often admired her style from afar.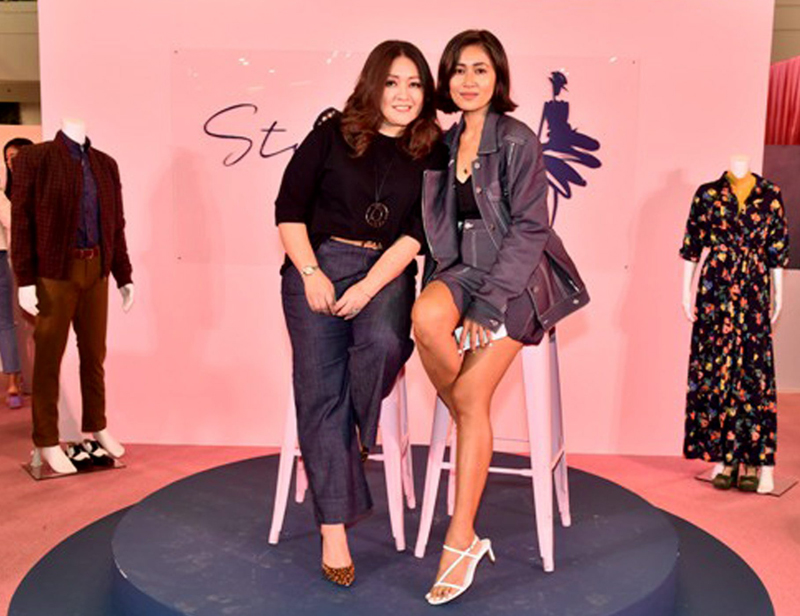 Ayala Malls Group director of marketing Eunice Velasco and style icon and fashion guru Pam Quiñones at the Stylist's Closet Glorietta pop-up
I got a chance to, not only examine her style aesthetic up close, but also score pieces of it at "Stylist's Closet," an ongoing fashion event at the Ayala Malls.
"This is a revival of the Stylist's Closet we had a year ago (with Kat Cruz and Heart Evangelista) in Alabang Town Center," says Eunice Velasco, Ayala Malls Group director of marketing. "We felt it was a good idea to revive the concept on a grander scale, because there are at least 11 malls participating, including Cebu. This year, Stylist's Closet packs a stronger punch by bringing more displays, runway preview shows and talks closer to the stylish folks across several cities."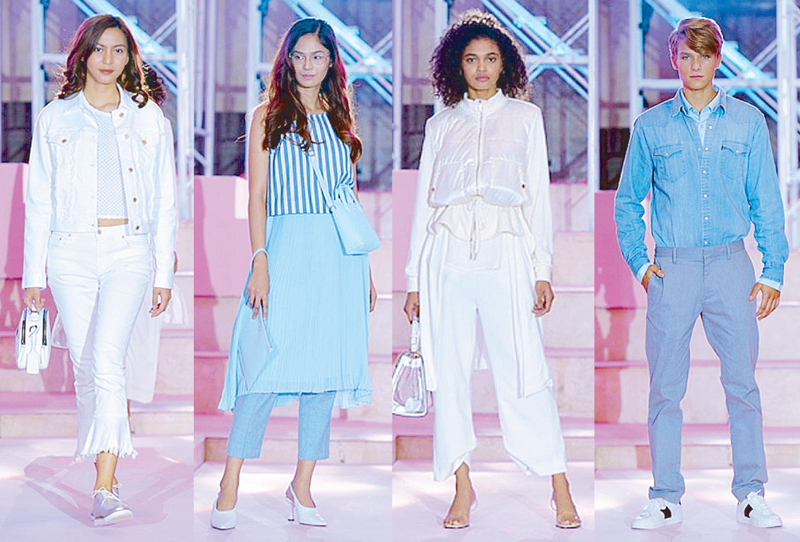 PURENESS: A clean and contemporary look characterized by urban, simple, precise, crisp, refined and minimal pieces
Velasco chose Quiñones because "Pam is able to strike a balance between form and function, so it's very wearable, the way she curates clothes. Pam and our lineup of speakers (style influencers Liz Uy, Solenn Heussaff, Isabelle Daza, Jess Wilson, LA Aguinaldo, Vern and Verniece Enciso) are not only pushing people to shop, but urging them to shop smart: curated pieces from curated brands. They are not teaching fashion; they are teaching style."
Quiñones and her team scoured all the fashion stores Amazing Race-style in each Ayala Mall and curated looks based on four trends, and they're not spring, summer, fall and winter. "There is an explosion of trends in the scene but they come and go, so we tried to focus on fashion personalities, which is basically a culmination of micro-trends," she explains.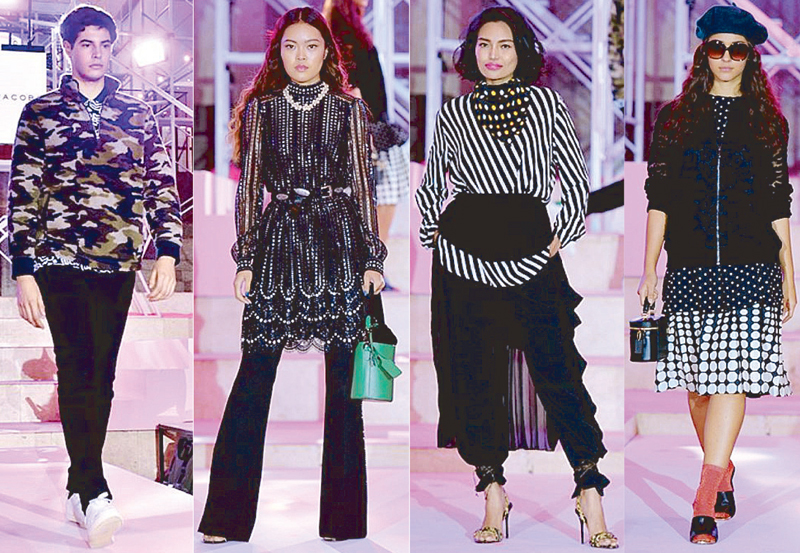 EXPRESSIVE: Opulent and maximalist, Expressive is an eclectic way of mixing and matching vintage-inspired, playful pieces embellished with floral, tribal, and tapestry prints.
The first trend-personality is "Pureness, which is clean and contemporary, with white as the base color, soft layering with airy fabrics, and a touch of metallics.
Next is "Expressive," the direct opposite of Pureness with its opulence and maximalism. "It's more that personality you want to ignite in everyone," Pam says. Expressive is an eclectic look inspired by vintage clothing, where you mix and match playful — usually printed — pieces with lots of embellishment.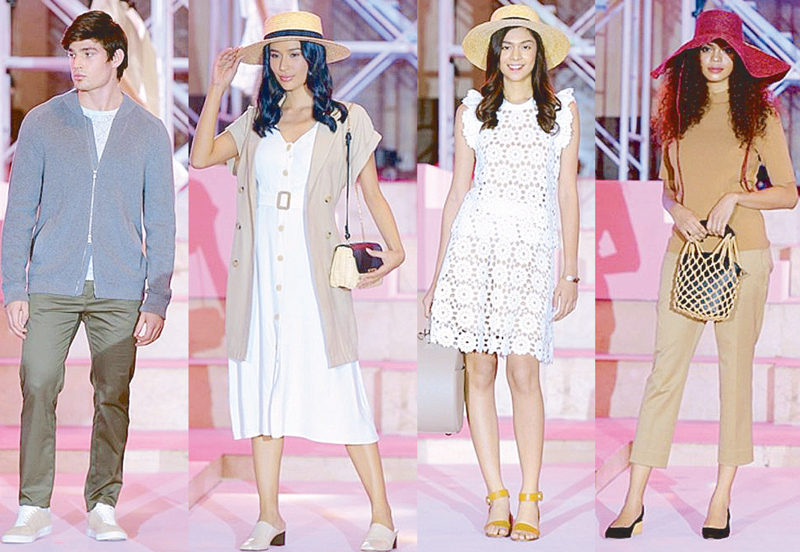 NATURAL: A raw, organic look featuring earth tones, sustainable fabrics and unrefined elegance. It looks handmade, relaxed, weathered and timeless.
The third fashion personality is "Natural," in which you don sustainable fabrics like raffia and hemp, and have a rawer, more weathered, "I've traveled places and seen and done things" mode of timeless chic.
The last trend is "Unpredictable," characterized by bold, daring non-conformity. Whether you're a club kid or athleisure god/goddess, the intention is to provoke and make a splash with apparel that's brightly printed with text or optical illusions, accented by sporty accessories.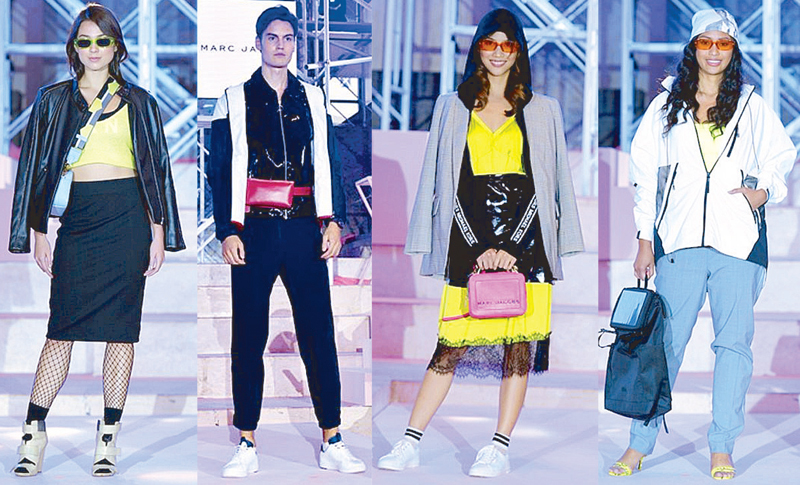 UNPREDICTABLE: Whether club kid or athleisure goddess, this look is bold, daring, unconventional and non-conformist, using brightly colored prints, text or optical illusions to provoke and make a splash.
Pam's curated looks will be presented at fashion shows across the Ayala Malls (check the schedule below), and will be available at Stylist's Closet pop-ups, which gather pieces from over 100 brands into a one-stop fashion shop.
I love the way she mixed local brands like Penshoppe with international brands like Tory Burch to create haute looks that are surprisingly affordable. My haul was mostly local — a denim tunic from Bayo, eyelet top from Criselda Lontok, electric-blue tee from Plains & Prints, and a gauzy purple jacket from a brand I'd never heard of, Cylia, for P100!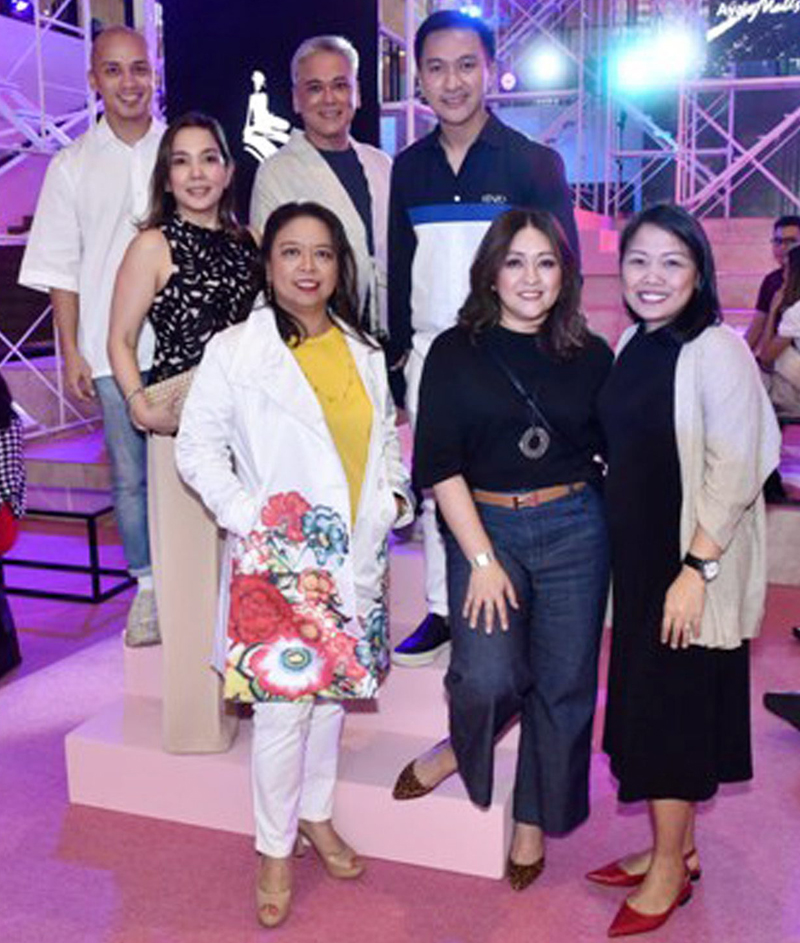 Team Ayala Malls: (back row from left) Ayala Malls vice president for leasing Mic Coson, Ayala Malls area head-North Malls AC Legarda, Ayala Malls area head - Central Manila Malls Joseph Reyes, and Ayala Malls leasing head Mark Sablan; (front) Ayala Malls operations head-Luzon Area Charmaine Bauzon, Ayala Malls Group director of marketing Eunice Velasco and Ayala Malls project development head Roann Batoon
"It's nice to mix and match so that you can really establish your own style," affirms Velasco, who also informs me that Ayala Malls is rebranding — not just the logo, which will become all orange — but also the way they do events. "We have a new proposition, 'Awaken Amazing,' so when we do events and experiences, it's always leveled up."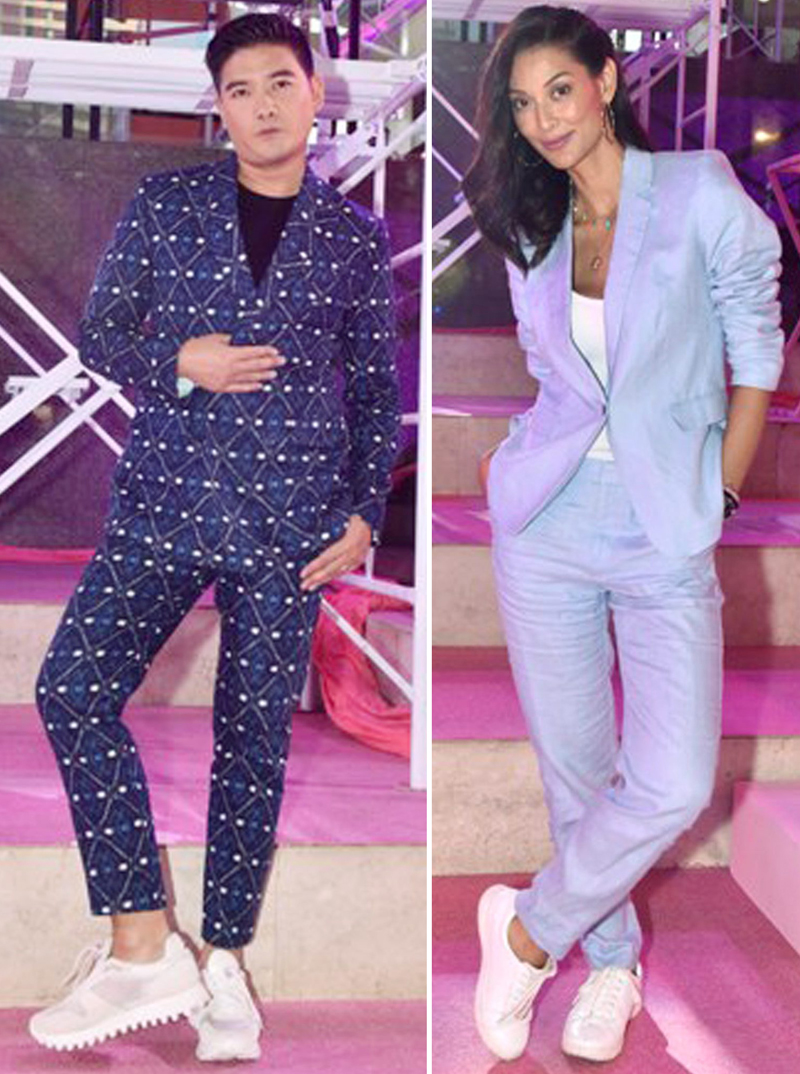 Stylist's Closet event hosts Tim Yap and Joey Mead-King
* * *?
Catch Stylist's Closet 2019 at your nearest Ayala Mall: July 12 to 14 in the UP Town Center Closet with roundtable discussion on July 14; July 13 runway preview in Marquee Mall; July 19 to 21 in the Alabang Town Center Closet with workshop and roundtable discussion on July 20 and 21; July 20 runway preview in Market! Market!; July 28 runway preview in Ayala Center Cebu; Aug. 3 runway preview in Harbor Point; Aug. 11 runway preview in TriNoma; Aug. 17 runway preview in Solenad; and Aug. 16 to 18 in the Bonifacio High Street Closet with roundtable discussion on Aug. 17.
For more information, visit www.ayalamalls.com or follow @iloveayalamalls on Instagram and Ayala Malls on Facebook.
Follow the author on Instagram and Facebook @theresejamoragarceau.