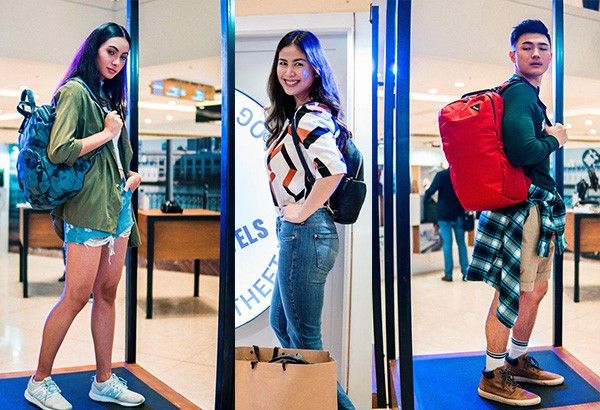 Actress Valerie Concepcion (center) carrying a bag made of recycled plastic
Photo release
New fashion collection aims to reduce plastic pollution
MANILA, Philippines — In celebration of its 20th anniversary, an Australian bag brand recently introduced a new fall/winter collection made of recycled plastic.
Knowing that plastics are the number one cause of pollution in the ocean, the brand also wants to create an awareness campaign on how important the ocean is.
"We are actually helping the planet by going through that positioning," United Limsun Chief Operating Officer Sheila Sun told Philstar.com.
The new Pacsafe bag collection is reportedly made with Econyl products or from regenerated nylon waste, including fishing nets.
"The practice right now is actually how to save the environment which is what this kind of movement actually a good step for the brand," Sun said.
"The recyclable products used in our bags came from the seas. Those water bottles gathered from cleaning operations from the sea were used to create bags."
The new collection also includes the brand's patented anti-theft technology: smart closures, secure locking system and radio-frequency identification (RFID) blocking material.
"This bag has the same feature, which has the cage system, all the wires are embedded in the bags," Sun said.
Among those that marked the brand's 20th anniversary were celebrities Sam YG and Valerie Concepcion.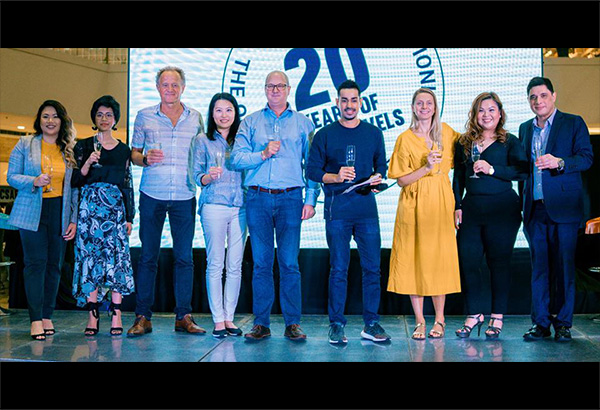 TV and radio host Sam YG (fourth from right) celebrates the 20th anniversary of Pacsafe with the brand's officials. Photo release