Beauty Box: Diptyque's newest botanical scents
The product: Diptyque Eau Plurielle and Rosafolia candle
MANILA, Philippines - What they are: Diptyque Eau Plurielle delicately perfumes both skin and fabric. It may be used in a variety of ways. Its light mist is reminiscent of the scent of fresh linen that has long been laid on a bed of ivy and Turkish roses. Eau Plurielle is now part of Diptyque's permanent collection.
Diptyque Rosafolia candle has a green scent, enhanced by a touch of galbanum and Turkish rose petals, and a hint of geranium. Here, rose and ivy come together in a single, radiant and fresh scent.
Where to get it: Diptyque Eau Plurielle and Rosafolia candle will be available in January 2015 at Diptyque Central Square, Bonifacio High Street.
* * *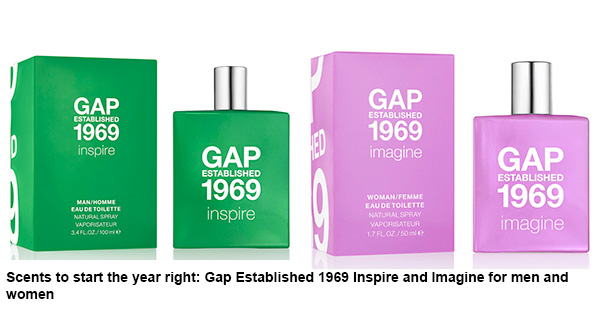 Gap's new fragrances for men and women
The product: Gap Established 1969 Inspire and Imagine
What they smell like: An aromatic woody scent, Gap Established 1969 Inspire Him opens with a combination of bergamot, coriander and kaffir lime, coupled with ivy leaf, wild lavender and spice. Fresh and energetic, it is a fragrance of contrasts that suits the modern Gap man.
Gap Established 1969 Imagine Her is a sparkly floral and fruity fragrance with a radiant bouquet of vibrant English bluebells, apple blossom and pink jasmine.
Where to get it: Gap Fragrances is available in department stores and Gap boutiques.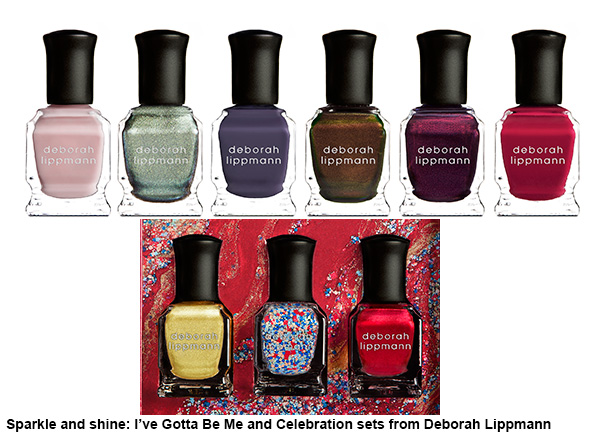 Celebration and sparkle from Deborah Lippmann
The product: Deborah Lippmann 15th anniversary limited-edition nail lacquer sets — I've Gotta Be Me and Celebration
What they are: I've Gotta Be Me is a six-piece set of treatment-infused nail lacquers in a medley of shades that inspires confidence to put your best foot forward. It includes You've Got a Friend (crème), Running On Faith (shimmer), Fashionable Late (crème), Ya Got Trouble (shimmer), This One's On Me (shimmer), and Stand By Your Man (crème).
Celebration is a trio of glitter and shine that's perfect for a New Year's Eve bash. It includes Big Spender (shimmer), It's My Party (glitter), and New York State of Mind (shimmer).
Where to get it: Deborah Lipmann is available at Rustan's The Beauty Source.
* * *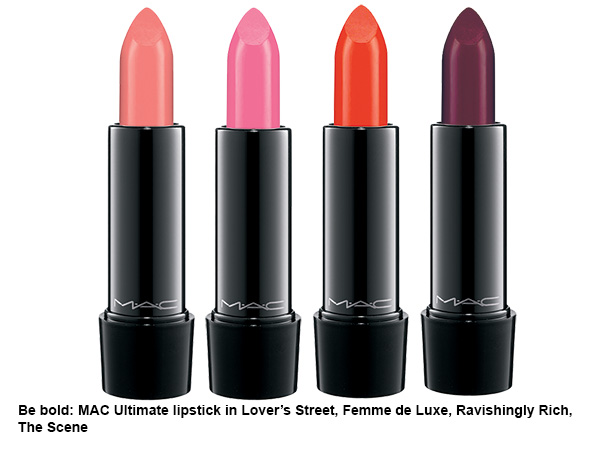 'Tis the season for bold lips with MAC
The product: MAC Ultimate lipstick collection
What it is: The MAC Ultimate collection combines an innovative design aesthetic with the sumptuous formulas of its Ultimate lipstick. Ten new lip colors are chic, perfectly encased in modern geometric designs.
Where to get it: MAC Ultimate is available at MAC boutiques.