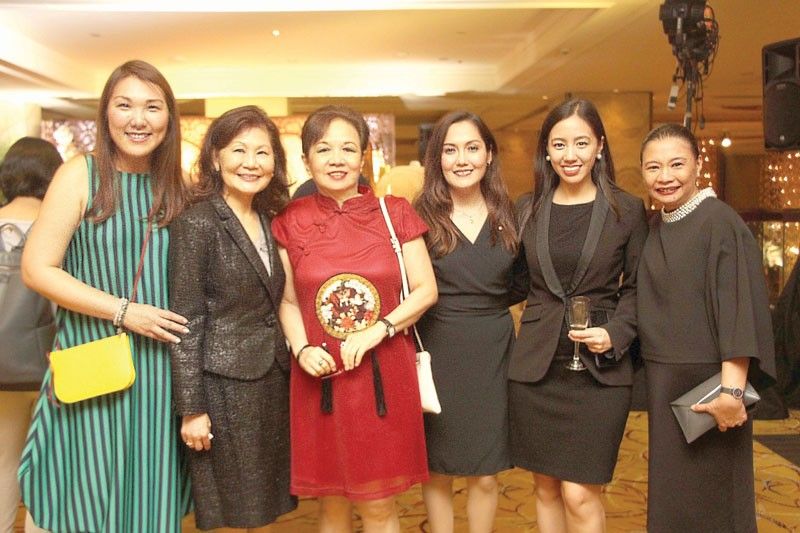 Lesley Tan, Nancy Farm, Grace Glory Go, Edsa Shangri-La director of communications Cristina del Carmen, Inah Manalaysay and Chi Ofiana
Joey Viduya
Edsa Shangri-La Manila presents The Summer Palace coffeetable book
(The Philippine Star) - December 14, 2019 - 11:37pm
MANILA, Philippines — Last Nov. 14, Edsa Shangri-La Manila debuted its very first coffeetable book, Summer Palace: Reinventing a Timeless Classic, a literary tribute to a culinary icon beloved by many. It is a document of the Cantonese restaurant's evolution in its cooking philosophy and ambience, showcasing a treasure trove of culinary gems and wisdom born from its kitchens to include some of its most loved recipes that guests and food aficionados alike will enjoy re-creating in their own homes.
As the pages turn, readers will discover Summer Palace's journey since it opened in 1992. The book delves into the restaurant's transformation from being inspired by China's imperial past to the era of the Manila Galleon Trade, insights into the rich Chinese cultural heritage of which it is a part, and the significance of traditional festivals that are still being celebrated today. It features 48 of Summer Palace's most popular dishes, punctuated by beautiful photography and a fascinating introduction to each dish. Every ingredient, too, has a story to tell that is sure to regale young and old alike.
Summer Palace: Reinventing a Timeless Classic is now available at Edsa Shangri-La, Manila's Lobby Shop and at Summer Palace. For inquiries, please call (632) 8633-8888 or e-mail summerpalace.esl@shangri-la.com. Visit www.shangri-la.com/manila/edsashangrila or stay connected, like Facebook.com/edsashangrila and follow @edsashangrila on Instagram.