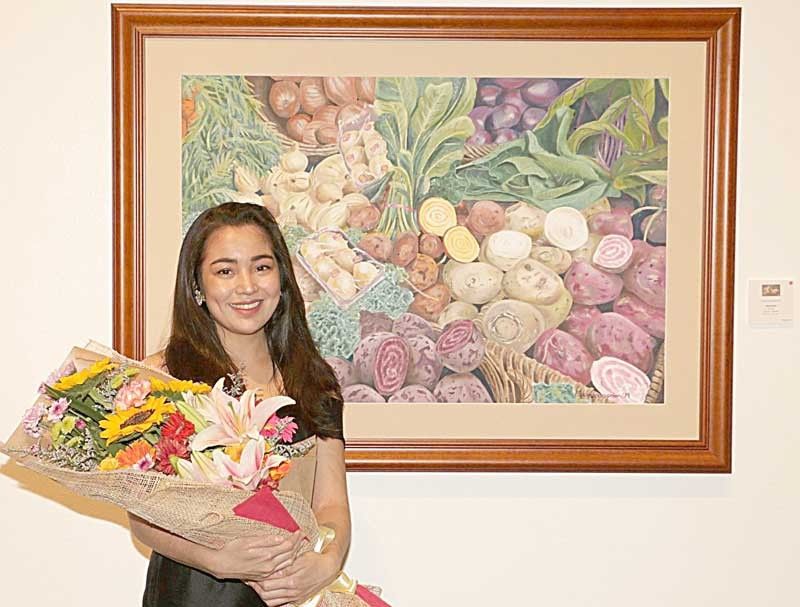 Mykie Concepcion at her one-woman exhibit 'Sweet Disposition'.
Photos by Marty Floro and Rex Cabugon
Mykie Concepcion's first one-woman show: 'Sweet Disposition'
(The Philippine Star) - May 5, 2019 - 12:00am
MANILA, Philippines — Sweet Disposition at the ArtistSpace of Ayala Museum is Mykie Concepcion's first one-woman show about capturing the innocence of youth. The exhibit aims to remind us to find wonderment in simple, seemingly ordinary things.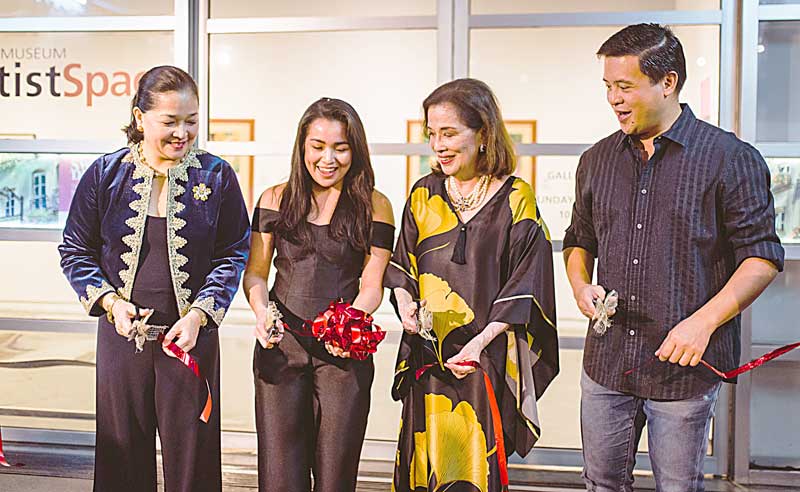 Karen Concepcion, Mykie Concepcion, Amy CuUnjieng and Ton Concepcion.
Mykie Concepcion's realistic paintings and drawings capture these moments that we might take for granted. In a world that's becoming increasingly digital and full of screens, it's refreshing to experience what's real and tangible. She uses a variety of mediums, primarily oil paint, watercolor paint, graphite pencil, and charcoal. The works are mainly realistic, with hints of colourful impressionism taken from the artist's love for Monet, Degas, and Van Gogh. She also enjoys graphical elements that are achieved in her rubber cut prints.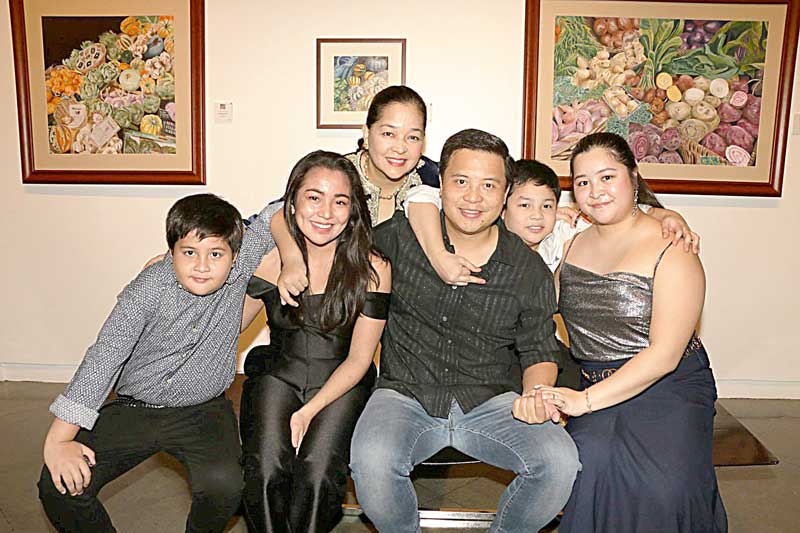 Benito Concepcion, Mykie Concepcion, Karen Concepcion, Ton Concepcion, Antonio Concepcion and Carina Concepcion.
Ultimately, she finds happiness in painting the things she loves. If her works manage to make someone smile or find joy in them, then she believes she has fulfilled her person as an artist.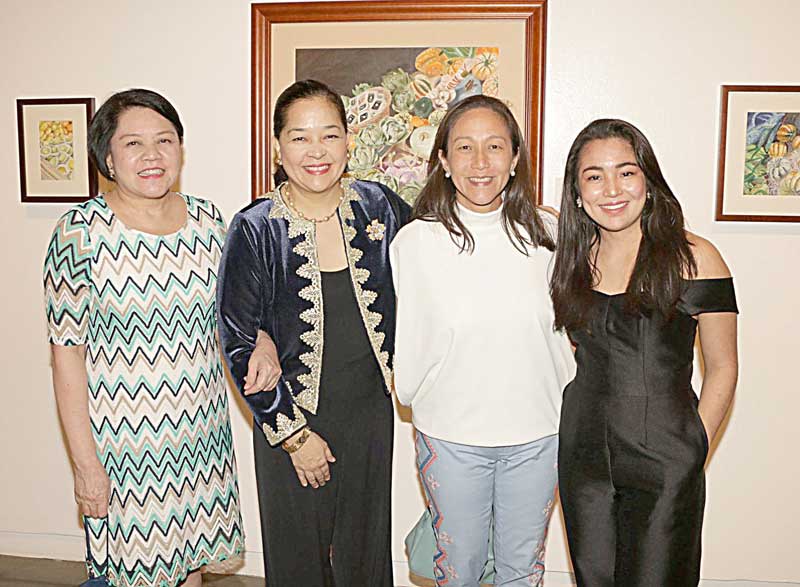 Mariles Gustilo, Karen Concepcion, Teresa Hernandez and Mykie Concepcion.