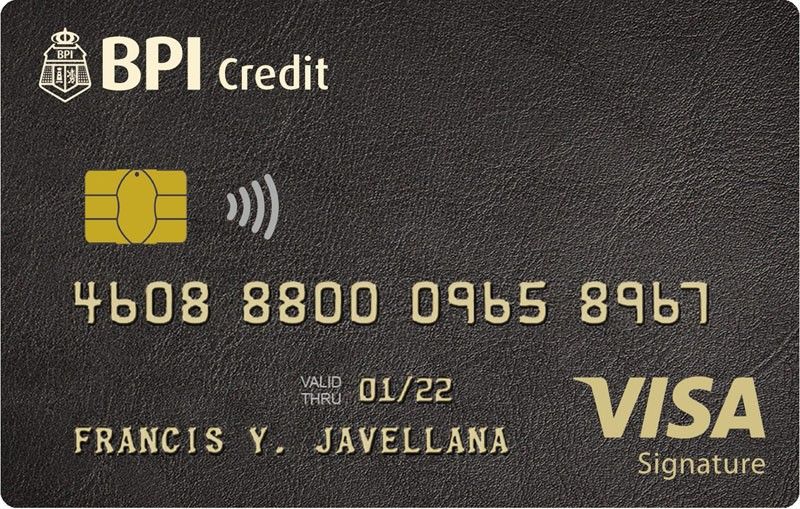 BPI Visa Signature cardholders get 50 percent off at Mireio restaurant in Raffles Makati.
BPI Visa Signature offers perks & luxuries over the holidays
Bank of the Philippine Islands (BPI) SVP and head of Credit Cards and Personal Loans Business Jenny Z. Lacerna has interesting insights into holiday spending. It's true that Filipinos start shopping at the end of September all the way to January.
However, she says, "While the 'ber' months are for gift-giving, January is a time when people buy for themselves — even or especially — big-ticket items."
It sounds like Filipinos start loving themselves only after they have fulfilled their holiday obligations to family and friends — and it is these tasks amid the traffic and long lines that take the fun out of the season.
"People also travel in January or right after Christmas Day," she adds. "If they're not going abroad, they travel locally or do staycations."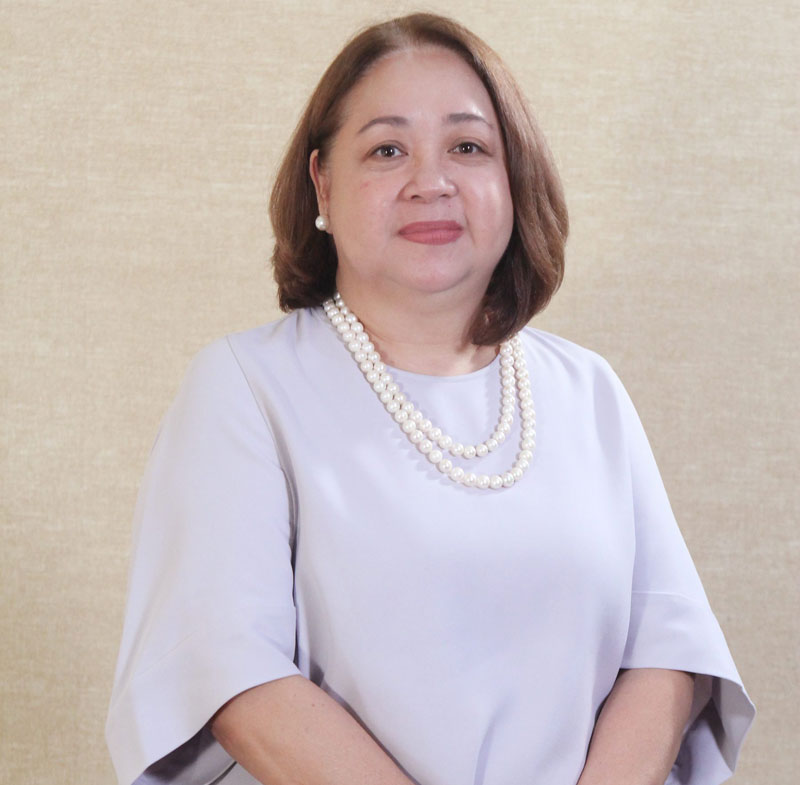 BPI senior vice president and head of Credit Cards and Personal Loans Business Jenny Z. Lacerna
The newly launched BPI Visa Signature card is just right for personal or big luxuries and pampering. The card was created to meet the needs and wants of BPI's premium clients — high-net worth, high-spending shoppers, diners and travelers. "The idea is to have quarterly promotions that excite this category of cardholders — it could be dining experiences, hotel stays or pampering," says Jenny.
For this cycle, BPI Visa Signature actually combined all three by partnering with luxury hotel Fairmont Makati. You get 50-percent discounted stay in a Fairmont Gold Room on weekends, which grants you access to the Gold Lounge with its own check-in and check-out reception, breakfast and happy hour from 6 to 8 p.m. serving canapés, wines and cocktails. Fairmont Gold is considered a "hotel within a hotel," where "exceptional service is enhanced to create an exclusive personal experience."
Cardholders also get a 50 percent discount on their massage service at Willow Stream Spa, acclaimed around the world for its focus on finding innovative ways to help its guests discover their own energy. Or they can bring a second person to avail of the "second" massage (since 50 off is practically a buy-one, take-one deal). Gold Room guests also get an extra 30 minutes — if you book an hour-long massage or an hour and a half, your massage will last an 90 minutes or two hours, respectively.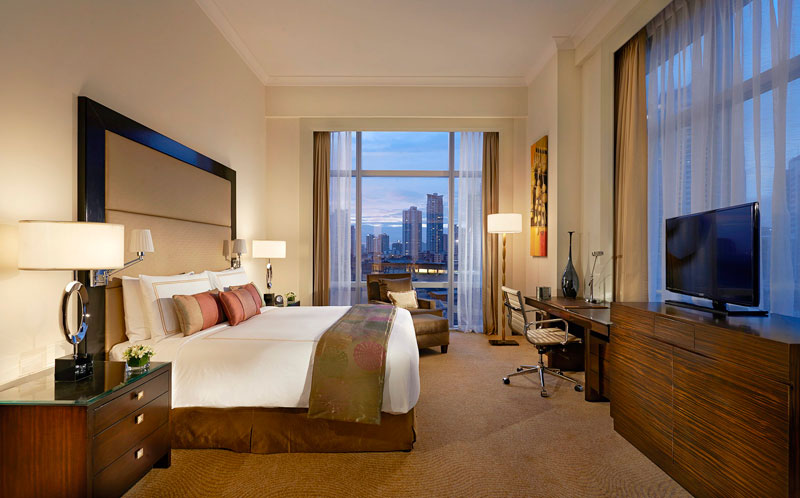 Fairmont Gold corner suite bedroom
Fairmont Makati's Willow Stream Spa is a retreat that offers facials and different kinds of massages that include our traditional hilot, aromatherapy, stress relief, and deep-tissue massage. It's a spacious 1,500-square-meter spa complex that features treatment rooms, relaxation lounges, mineral pools, steam rooms, a full-service beauty salon and fitness area.
BPI Visa Signature cardholders also get 50 percent off at Mireio in Raffles Makati, which is connected to Fairmont's lobby. The elegant brasserie-style restaurant offers Provençal-inspired cuisine and other French favorites.
Mireio's menu includes dishes that are simple yet flavorful and presented in a contemporary and crisp manner. The palate-pleasing creations include a refreshing low-cooked octopus, white bean salad, lemon confit and kalamata olives; traditional Provenc?al pesto soup; hearty crispy braised pork belly, potato, carrot, green pea fricasse?e; savory pan-seared salmon, wilted spinach, tomato confit, virgin citrus sauce; and sweet desserts such as the cream puff, salted caramel ice cream and nougatine. Mireio's wine selection offers a range of French and new world wines, carefully curated to complement its cuisine.
Mireio's interiors are casual yet refined with floor-to-ceiling windows displaying the breathtaking cityscape.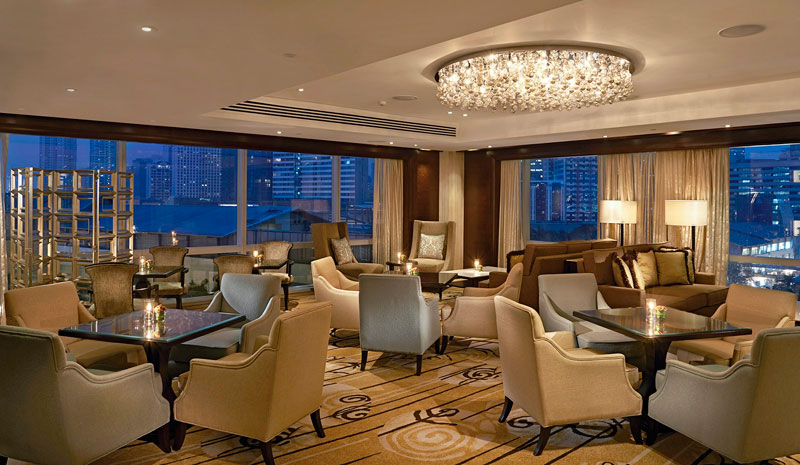 Fairmont Gold Lounge serves canapés and drinks from 6 to 8 p.m.
Don't be surprised if Mireio chef de cuisine Hervé Clair, who was born and raised in Marseille, comes around to your table to introduce his dishes and have a little chat with you. He might even tell you a story or two from his time working with culinary icon Alain Ducasse or his work right before Mirieo, which was at La Maisson 1888 in Danang Sun Peninsula Resort, which was established by three-Michelin star chef Pierre Gagnaire.
Jenny says, "For busy people, a staycation weekend is such a good thing especially if you're working in Makati because come Monday you don't have to spend hours driving. Its proximity to Glorietta also makes Christmas shopping very easy — you don't have to travel far, you don't have to take long looking for parking. Just cross to the mall and deposit your shopping bags in your room whenever they get heavy. Everybody has to adjust to the traffic and find ways to make it less stressful."
BPI Visa Signature's promotions with Mireio at Raffles and Willow Stream Spa are until Jan. 31, 2019; Fairmont Gold Room may be booked until Jan. 27, 2019 with the stay period until the same date. Bookings are subject to blackout dates, such as Christmas and New Year.
If you're spending and traveling for the holidays and don't have the Visa Signature card yet, better apply now and start using it. You get one Real Thrills Rewards Premium Point for every P20 spend, which you can use to redeem shopping credits, dream vacations, or products at My BPI Rewards.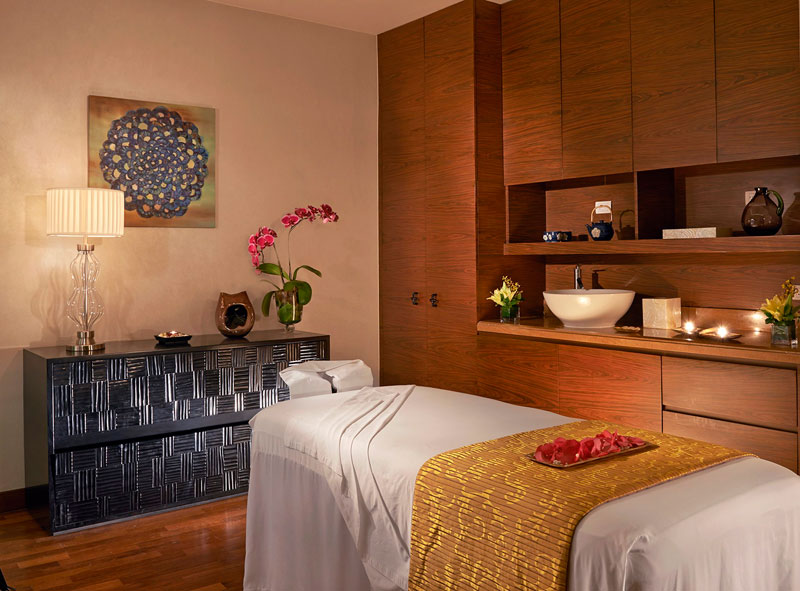 BPI Visa Signature get 50 off on their massage at Fairmont's Willow Stream Spa.
Another promo is that if you spend P300,000 in the next three months after your card is approved, you get 90,000 reward points, which is equivalent to a round-trip ticket to Hong Kong or Singapore on PAL if you convert your points to miles. If you don't, it's equivalent to P14,000 to P15,000 shopping credit or GCs from Rustan's or SM.
Jenny adds that for BPI Visa Signature's market, "Travel is a category of growth. The airlines tell us that, before, they once had a high and low season, but not anymore — people are traveling all year round."
"We crafted the card with the lifestyle and travel segment in mind," says BPI Product Management head Weng N. Caraso. "You get lower foreign exchange conversion of 1.85 percent compared to other credit cards when purchasing abroad."
For me, a frequent traveler, just the lower foreign exchange when you spend abroad is reason enough to use the card when traveling.
Grilled butcher's choice beef with saute?ed potatoes and black pepper sauce
Jenny adds that when you have the BPI Visa Signature, you also get preferential rates from peso to foreign currencies (aside from US dollars, you can also buy euro, yen, Hong Kong or Singapore dollars, etc.). "These preferential rates are usually reserved for high-net-worth depositors who are in the bank's private banking (an account starts at P25 million.)"
Other global travel benefits are discounts and privileges on the following: Visa Dragon Pass Airport Lounge Program, Visa Airport Meet & Greet Immigration Services, Visa Airport Limo Transfer Program, and Visa Luxury Hotel Collection
"BPI Signature Visa card aims to provide its customers with the power to curate their lifestyle experience from travel, to dining, to entertainment, and relaxation," says Jenny.
* * *
To learn more about BPI Visa Signature, visit https://www.bpicards.com/Cards/details/56.
Visit the author's travel blog at www.findingmyway.net. Follow her on Instagram and Twitter @iamtanyalara.