Pilipinas Angat Lahat Alliance is here!
August 20, 2018 | 12:00am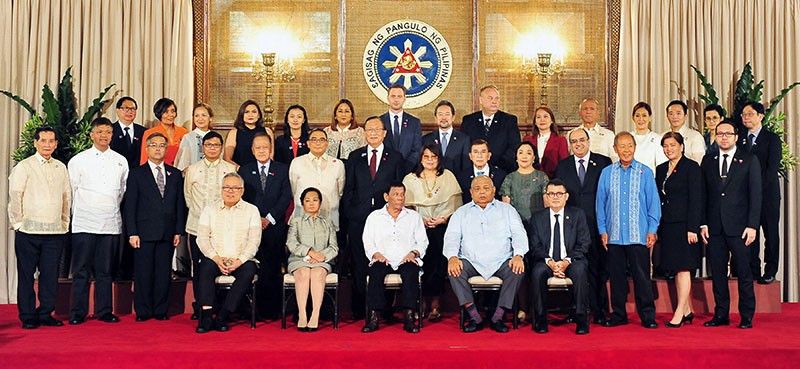 We finally launched the Pilipinas Angat Lahat Alliance last Aug. 14 at Malacanang Palace, graced by President Rodrigo Duterte, House Speaker Gloria Macapagal-Arroyo, Executive Secretary Salvador Medialdea, Trade Secretary Ramon Lopez, government officials, members of our 30 Alliance partners, state ambassadors, mentors and entrepreneurs.
Pilipinas Angat Lahat Alliance is the effort of the Office of the Presidential Adviser for Entrepreneurship together with government and industry partners to integrate and accelerate all the government and private sector programs geared towards poverty alleviation and job generation through MSME development.The main reason for the biggest public-private alliance is to show our full support to our President's mission of helping Filipinos who are suffering from poverty.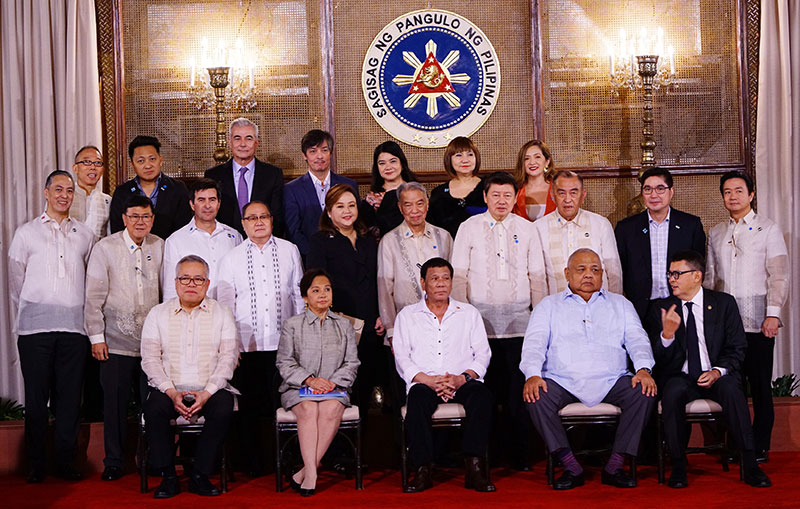 (Back) Manny Osmeña, Edgar Saavedra, Fernando Zobel de Ayala, Santi Araneta, Myla Villanueva, Myrna Yao, and Marissa Concepcion; (middle row) Michael Tan, William Belo, Miguel Aboitiz, Manny Pangilinan, Alice Eduardo, Lucio Tan, Henry Lim Bon Liong, Lance Gokongwei, and Alfred Ty; (front) Sec. Ramon Lopez, Speaker Gloria Macapagal-Arroyo, Pres. Rodrigo Duterte, ES Salvador Medialdea, and PA Joey Concepcion.
The Alliance will strengthen all our efforts to create an enabling and sustainable environment for all entrepreneurs through programs on money, market, and most importantly, mentorship.
I also agree with our President that through unity, cooperation, and hard work, we will achieve our aspirations for our country, including sustainable development and prosperity for all Filipinos.