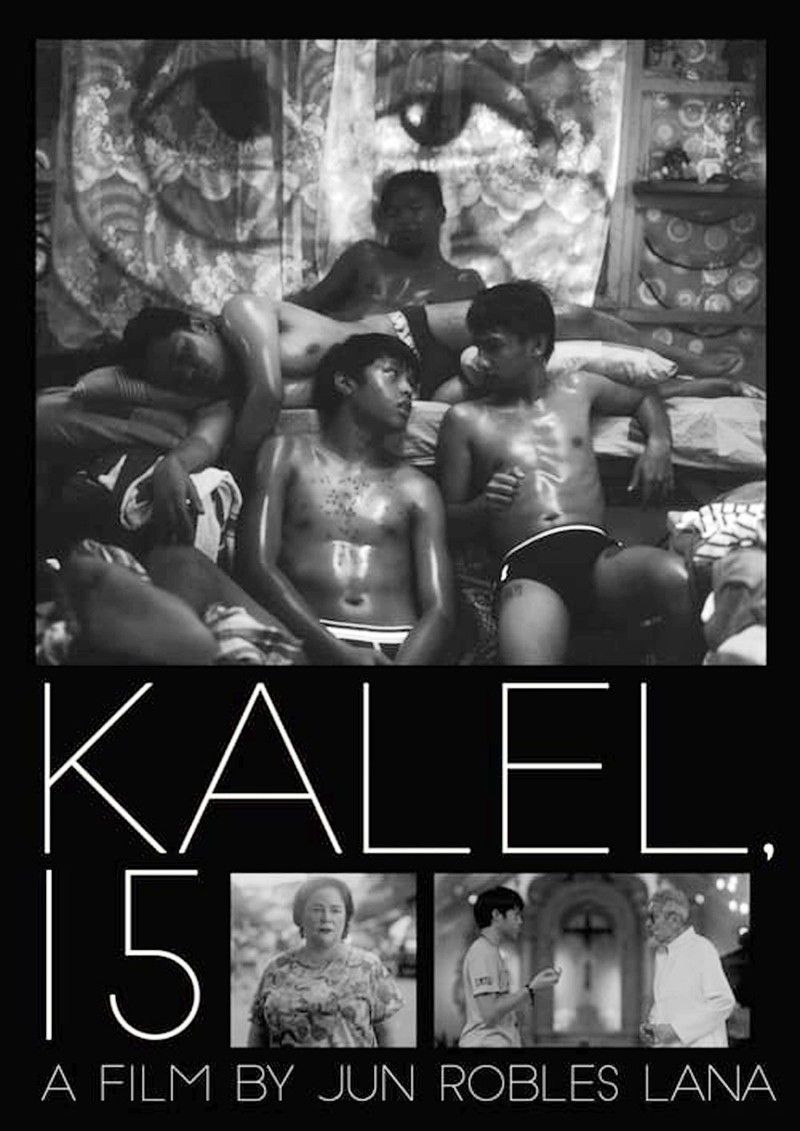 ZOETROPE
-
Juaniyo Arcellana
(The Philippine Star) - September 30, 2019 - 12:00am
A couple of days before a private screening of Jun Robles Lana's latest, Kalel 15, at the Cinematheque Manila, news broke about the death of director Mel Chionglo, longtime stalwart of the industry and elder sibling of the cartoonist/illustrator Beth Chionglo.
Direk Chionglo was not prolific, but the films that he made did elicit the strongest reactions, at least the few that we saw: Twilight Dancers, Lauriana, Iadya Mo Kami.
Lauriana was a strange one; even now looking back, the brooding tone still sticks like summer humidity, the film part of the master's series 2013 held by the Film Development Council, a weeklong all-Filipino directors' festival that was likely precursor of the present Pista ng Pelikulang Pilipino.
It featured Bangs Garcia and Allen Dizon (obviously a favorite of the director), and involved obsessive love from the point of view of a young protagonist who goes through a rude coming of age. There's use of a chastity belt and a scene of genital mutilation, so the film is definitely not for the squeamish. We remember writing these lines in a random unpublished review: the boy may be father to the man, but memory is his mother.
"The bucolic provincial setting of Quezon province in the 1950s for the most part serves as a counterpoint backdrop for the lurid goings on, much like a cinematic juxtaposition that is never less than riveting," the review said.
Cinematography was by the expert of patina, mood and duotone, Nap Jamir, which, coupled with taboo subject, enabled Chionglo to go where no Filipino director had gone before.
Iadya Mo Kami (Deliver Us) was another off the beaten track, but not exactly from left field about a horny priest (Dizon again!) forever caught in existential dilemma about whether to serve God or flesh, and included excellent performances by Ricky Davao as an evil businessman just being his usual greedy self, and Aiko Melendez as his long-suffering wife or insignificant other.
The script was written by novelist Ricky Lee, whose approach is "minimalist and leaving the narrative unencumbered, the ambient sounds of a mountain make the town an additional character, you could almost smell the pines," according to one report on the film meant only for internal consumption.
Screened mid-2016 in the transition between administrations, Iadya sheds new light, too, on the saying "Nasa Diyos ang awa, nasa tao ang gawa." Could this suggest that compassion is best left to the deity and it is man's duty to act or not act?
The film also features Elora Espano as an abused yaya subjected to various forms of debasement, including being tied to a leash. Who then will deliver her when God sees the truth but waits? (Tolstoy)
Espano three years later surfaces in Lana's Kalel 15, as the streetwise elder sister of the protagonist played by Elijah Canlas. She puts up a tough front, has an addict for a boyfriend, and eventually gets hauled off to jail for unpaid rent and unjust vexation, and younger brother tries to look for bail bond but the HIV-afflicted teen is fast running out of options.
Shot in handsome black and white and set in the central plains of Luzon with Arayat in the background like a shadow, Kalel 15 is not your usual advocacy film, though there are too few movies that deal with the disease, its stigma and consequences in society.
We've had the usual poster boys Magic Johnson and locally, Wanggo Gallaga, but how much do we really care until the boom is lowered on someone we know or worse, is actually close to us? Lana tries to fill that gap.
"Sakit 'yan ng bakla, nagpabira ka ba sa puwet (That's a homo's disease; did you get yourself shafted)?" the boy's father, played by the late Eddie Garcia as Father George, says. The rest of the cast are also no slouches, with Jacklyn Jose as the mom of the HIV-positive teen, reprising her role as carinderia owner in Patay na si Hesus looking out for a last chance at love.
There are also notable turns by Gabby Padilla (Billie & Emma) as a love-struck high-school girl infatuated with Kalel, and the fellow who plays the boy's friend, perhaps last seen as the onanistic university belt student who falls for a chimera in Dwein Baltazar's Gusto Kita with All my Hypothalamus.
They all somehow look eerily familiar, yet brand new, too. Kalel 15 is a welcome change of pace from the director's recent gay comedies, and hews closer to his lyric, serious output like Anino sa Likod ng Buwan and Barber's Tales.
It might have left Direk Mel applauding from beyond for its weird and wonderful treatment of subject matter; if you want to chart new territory, it is best not to paint yourself into a corner.