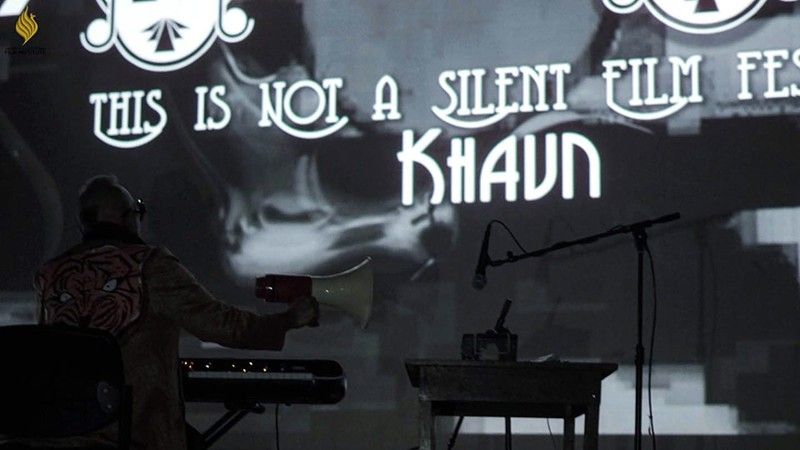 "19-Kopong-Kopong: This is Not A Silent Film Fest by Khavn" is a sweet reminder of the taste of freedom that experimental cinema offers, and the peripheral visions that flicker in the shadowy corners of a dark theater.
Songs of the Silent Age: '19-Kopong-Kopong: This is Not a Silent Film Fest by Khavn'
MANILA, Philippines — It's not often that the opportunity to watch Duchamp in a cinema presents itself. "19-Kopong-Kopong: This is Not A Silent Film Fest by Khavn" did, with a live score to boot. The silent films were culled from avant-garde cinema of the 1920s, which has remained highly influential. Its echoes continue to reverberate in movie houses through the decades. Just ask David Lynch, Ari Aster, or Guillermo Del Toro.
The title is a play on the slang "kopong-kopong", referring to a time so old, it has nearly been forgotten — which is a fitting turn for the said phrase, whose meaning remains obscure for the younger members of the audience. Co-curated by filmmaker Khavn De La Cruz, Stefano Galanti of the Across Asia Film Festival, and Philippine Cinema scholar Dr. Jose B. Capino, the three-hour screening was presented by Kamias Overground with the UP Film Institute, Across Asia Film Festival, Contagious Inc., and RCW Foundation Inc. at the UP Cine Adarna on Sept. 19.
The selection of films exhibited myriad ways of approaching the filmic language. Some questioned cinema by breaking form under a surgical knife, while others dove deep into the subconscious. Other filmmakers doused narrative conventions with kerosene and set them on fire altogether, but not without forgetting to send them off with a kiss. Much of the technology we have today hadn't existed back when they were shot, but the spirit of rebellion and reinvention already did.
Together, the films shed light on their distinct place and technological predicament. At that point, color film had yet to be invented, and synchronized sound on film would only make its debut towards the latter half of the decade in The Jazz Singer (1927).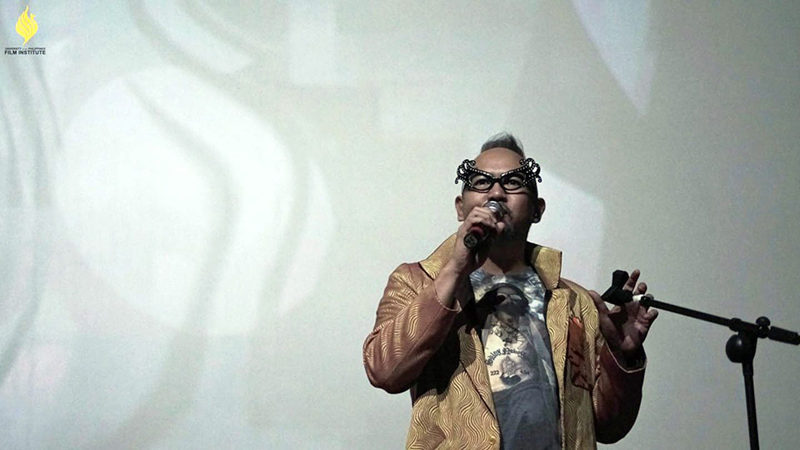 However, live sound accompaniment to the silent film is nearly as old as the medium itself. This time, it was given a contemporary spin. The combination of Khavn's theatrical piano, the synth flourishes of Jazz Nicolas, and Lourd De Veyra's noise guitar drew from the tradition of experimental, improvised music.
The night began with a grand overture of music punctuated by a megaphone siren. Leading the screening was The Victor (1922), an enchanting work of animation that achieved color in an age of black-and-white celluloid by painstakingly tinting each frame of film by hand.
The Life and Death of 9413: a Hollywood Extra (1928) already demonstrates the inventive cinematography that its director of photography Gregg Toland would master over the course of the next decade, culminating in Orson Welles' Citizen Kane (1941).
Charles Dekeukeleire's Boxing Match (1927), a possible prelude to Martin Scorsese's Raging Bull (1980), was punctuated by 8-bit videogame bleeps. Yasujiro Ozu's Straightforward Boy (1929) is a pleasant surprise for being proof that before creating harrowing portraits of post-war Japan, he directed killer comedies.
L'étoile de mer (1928) by Man Ray was dubbed live by disembodied murmurs amplified through a megaphone. It was a disorienting addition to the mix that heightened the sense of being a voyeur, peering into the hazy events unfolding onscreen through intentionally unfocused lens.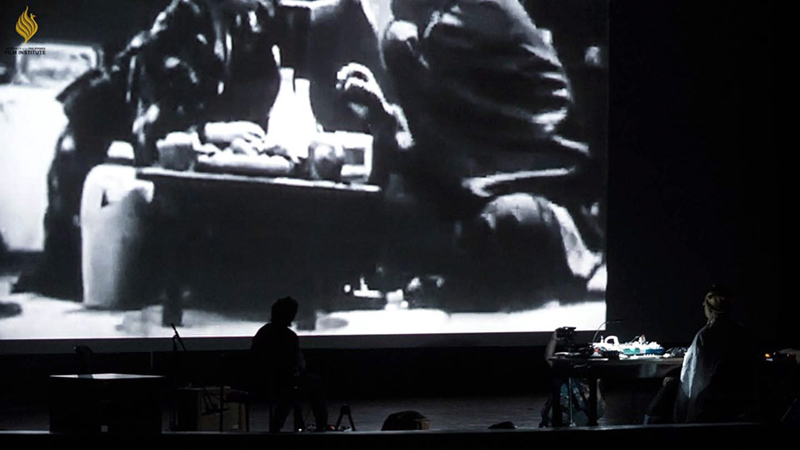 The night capped off with Un Chien Andalou (1929), Salvador Dali and Luis Buñuel's influential Surrealist masterpiece that is responsible for generations of filmmakers diving headfirst into the rabbit hole of experimental cinema. Audible gasps were heard during the iconic razor scene that still stings upon repeated viewings.
Many of the films screened are potent, explosive works when they stand alone. As a part of a nearly three-hour program, they become a series of feverish images: a toothpick gouged into a skull, cryptic Russian circuitry, and pure geometric shadows. Likewise, the live accompaniment courtesy of Khavn, De Veyra, and Nicolas was chaotic and unpredictable — but that's the point. The overall result, at least for me, was a near trance-like state reminiscent of molasses.
"19-Kopong-Kopong" was a sweet reminder of the taste of freedom that experimental cinema offers, and the peripheral visions that flicker in the shadowy corners of a dark theater. While avant-garde films have a notorious reputation for being demanding of attention and understanding, I'd have to disagree: the best of them always have something to offer to diehard cinephiles and curious viewers alike, if one surrenders.