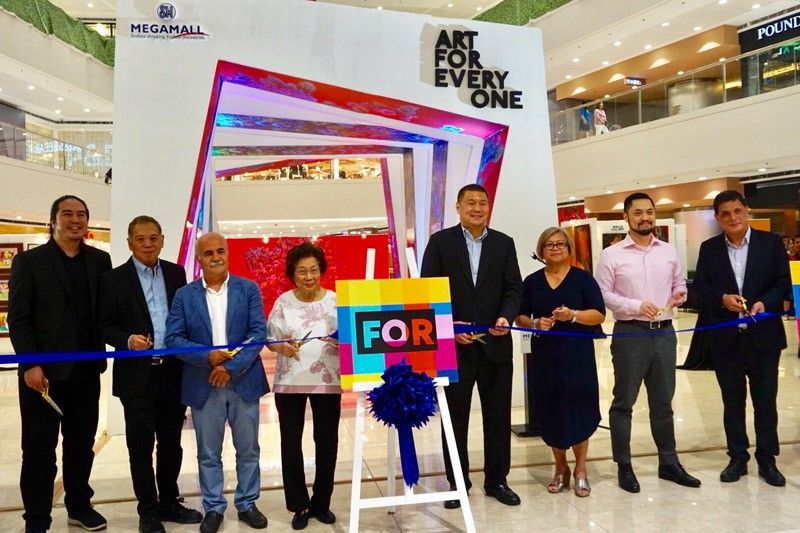 Felicidad Sy, together with executives from SM and Fundación Sanso, during the ribbon cutting ceremony of Art For Everyone.
The Philippines Star/Ana Sanga
'Art For Everyone' – SM gives free spaces to Filipino artists of all ages, backgrounds
MANILA, Philippines — Fostering the local art scene for four consecutive years—and counting—SM Supermalls once again launched Art For Everyone across 18 SM malls nationwide last August 22.
Since its introduction in 2016, Art For Everyone has become SM Group's advocacy to bring Filipino artists to a wider audience and get the exposure they deserve.
This year, SM Supermalls stages a one-month art market at select SM Malls nationwide to showcase not just renowned artists but also students and enthusiasts, as well as to make their artworks available for purchase to the public.
A launch exhibit was held at the Fashion Hall of SM Megamall, featuring collections from 12 local art galleries such as Artasia, Art Circle Gallery, Blue Matiz Art Gallery, Galeries Francesca, Gallery Frames, Heritage Art Center, Mendez Big & Small Art Co., Old Manila Gallery, Passion Arts Gallery, Renaissance Art Gallery, and Walls Gallery.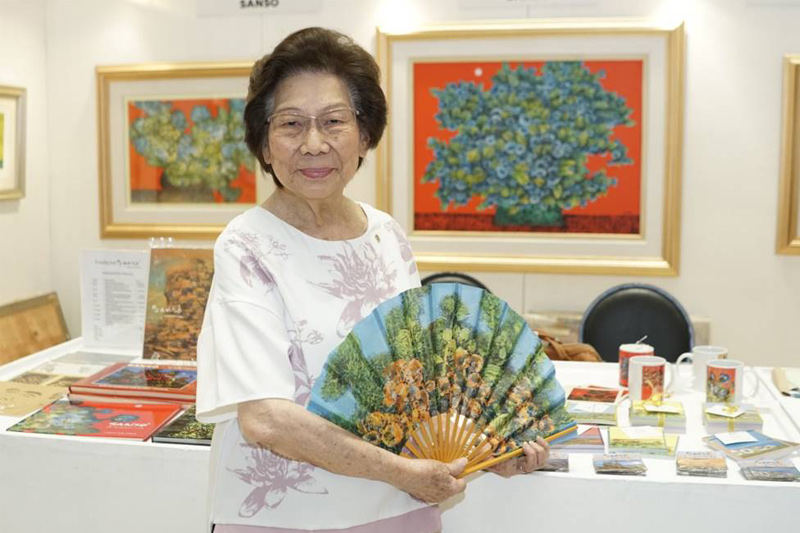 Felicidad Sy, wife of the late SM founder, Henry Sy Sr., was the inspiration for renowned artist Juvenal Sanso's collection, "Felicidad." Philstar.com/Gerald Dizon
Until September 1, the same venue is filled with works of over 2,000 students in schools, universities, and art groups from all over the country. This makes this year's art market one of the biggest Metro Manila has seen.
"Art for Everyone 2019 is SM's way of reaching out to the art-loving public. We want to feature all types of artists. . . and this includes students, enthusiasts, seasoned, and the up and coming. We'd like to connect them to different audiences and the broader market through the fun community spaces here at SM," said Jonjon San Agustin, senior vice president for marketing at SM Supermalls, during a welcoming speech.
'Felicidad': Joy in full boom
In partnership with Fundacion Sanso Museum, SM also unveiled an archival exhibition by Juvenal Sanso, one of the world's most respected artists.
Inspired by Felicidad Sy, the collection is aptly titled "Felicidad," not only as a dedication to the wife of the late SM founder but also as a testament to the friendship of Sanso and the Sys—spanning over seven decades and even surviving the Second World War.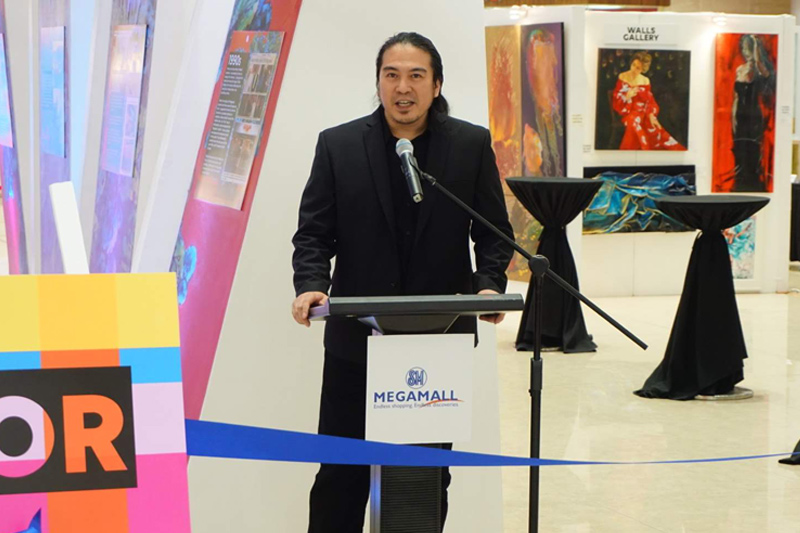 Ricky Francisco, curator of the event, tells everyone about how Henry Sy Sr. wasn't only a businessman, but also an art patron." Philstar.com/Gerald Dizon
Felicidad means "happiness" in Spanish.
"Mr. Juvenal Sanso said that 'Art is the experience of an exceptional human being expressed.' We are grateful to Mr. Henry Sy whom we honor with this exhibition. It was conceptualized with him in mind because when you think of Mr. Henry Sy, we think of the success of SM Group, but we rarely think of him as an art patron," said Ricky Francisco, distinguished curator, during an exclusive interview with Philstar.com.
"In the 1990s when art was not yet this strong, it was SM that brought all the galleries together so that there would be a stronger art market, so I think that deserves some recognition, and hence this show—Art For Everyone 2019," he added.
Art in full circle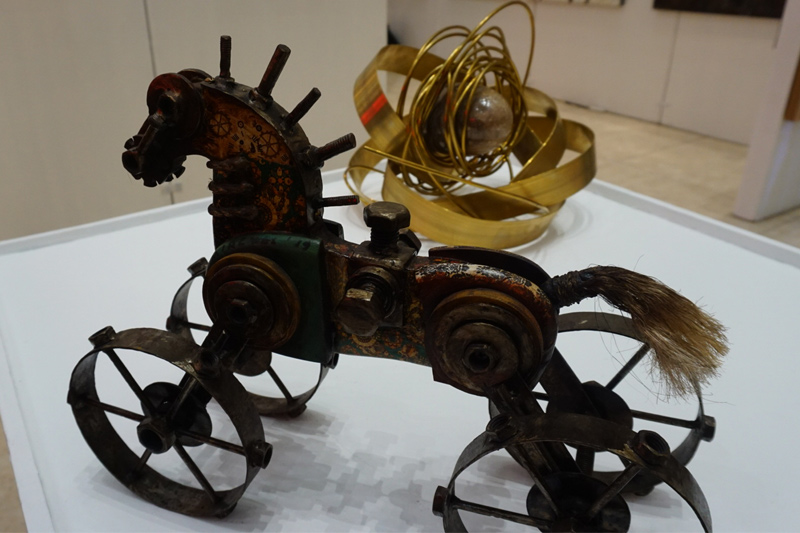 Artworks from paintings, to sculptures - of all sizes, textures, genres - were displayed and available for purchase during the Art For Everyone event in SM Mega Fashion Hall." The Philippines Star/Ana Sanga
Meanwhile, at SM Aura Premier, SM partners with Galerie Raphael to showcase a special art exhibit entitled"In Full Circle."
Until September 1, the mall will host vast collections of 15 sought-after local artists such as Joseph Albao, Jo Balbarona, Caress Banson, Marco Coching, Gary Custodio, Marge Organo, Herbert Pajarito, Perfecto Palero Jr., Averil Paras, Carlo Pujeda, Ann Moneda, Aljo Pingol, Ram Mallari, Richard Buxani, Camille Ver, Aner Sebastian, Wilbert Custodio, Richard Arimado, Nap Limaten, Felix Tiglao, Milmar Onal, and Darwin Guevarra.
Simultaneous with the exhibition is Scribe's 10th-anniversary event and the 13th International Silent Film Festival Manila at the SM Aura Premier Samsung Hall.
For more information on upcoming Art for Everyone events, visit the website at https://www.smsupermalls.com/artforeveryone.