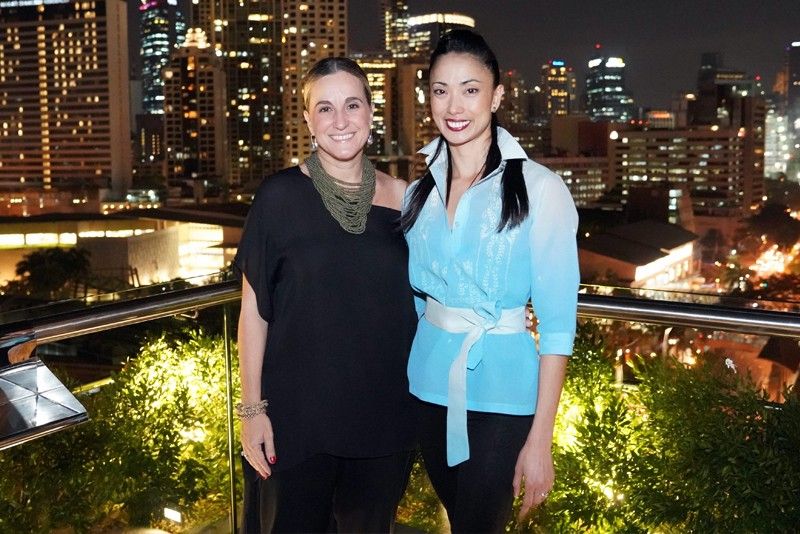 Sofia Zobel-Elizalde and prima ballerina Stella Abrera
Sofia Zobel-Elizalde and Stella Abrera on how to raise a star
Dancers wear a lot of hats: sometimes actor, always athlete, and then the time finally comes — and this Sofia Zobel-Elizalde and Stella Abrera know too well — when they take on the role of mentor.
Sofia, founder of STEPS Dance Studio, and Stella, Filipino-American prima ballerina of American Ballet Theatre (ABT), met at a point in their lives when it's no longer just about taking the stage but opening it up for a new breed of worthy dancers. "Stella sincerely wants to inspire young, up-and-coming dancers and so do I," says Sofia. "We both share that longing to give back and that's what I think really binds us as friends."
Sofia remembers a plane ride from years ago when she and her students were on their way back to Manila after the Asian Grand Prix in Hong Kong. There, up in the air, mighty proud of her protégés who were applauded in the international dance competition, Sofia looked in one corner and saw her student Elwince Magbitang staring out the window crying. The young dancer had imagined himself greeting his parents with the news that he had won the grand prize — instead, he fell short and placed eighth.
"Before I started my school, I was very focused on dance as a profession for me, but when I started seeing children come through and wanting to have that same opportunity, more and more I learned about how important it is to give back, how important it is to have a scholarship program," says Sofia Zobel-Elizalde, committee chair for the benefit performance and founder of STEPS Dance Studio.
Raised in Tondo by a stay-at-home mother and a father who made ends meet by driving a tricycle, Elwince looked forward to this first trip abroad; yet what began in excitement slowly gave way to the boy's disappointment. "I'll never forget he was crying and crying —and all of us were crying watching him!" says Sofia. "I said, 'You know, Elwince, not everything comes out your way all the time. If you keep working hard, you will win one day.'"
That day finally came in 2018. During that summer, while the media was abuzz with the news that Stella — ABT dancing star — was finally doing a benefit gala here alongside the performers of both STEPS and ABT, not a lot of people knew that Elwince's star was also fast rising.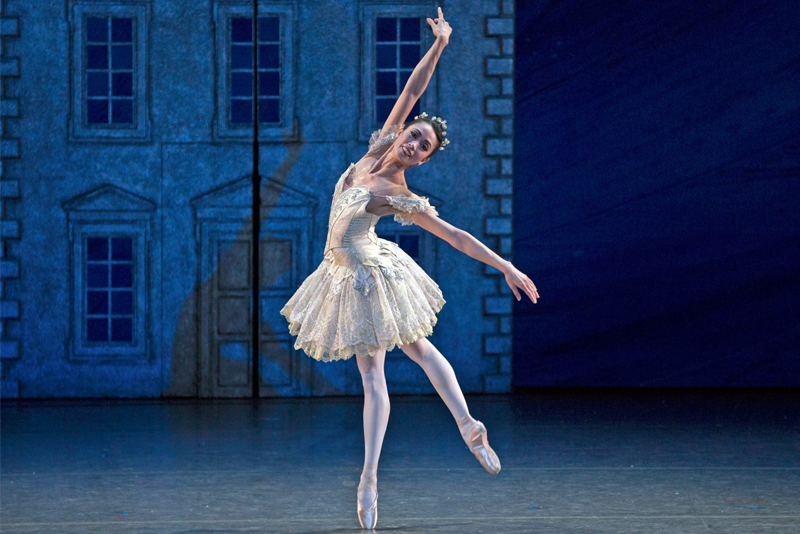 Stella Abrera in The Nutcracker. Photo by Rosalie O'Connor, courtesy of American Ballet Theatre
Sascha Radetsky, Stella's husband and now artistic director of the ABT Studio Company, paid close attention to Elwince during those performances. Sascha and Stella then supported him and another STEPS scholar Raye Vince Pelegrin, inviting them on scholarships to the Jacqueline Kennedy Onassis (JKO) School of Dance in New York, the official ballet school of ABT.
"It has been a pleasure to see how they really took to the intense training at ABT," says Stella. "I'm sure it was a huge adjustment moving to a new big city with a vastly different culture, but I saw that they formed bonds with new friends quickly."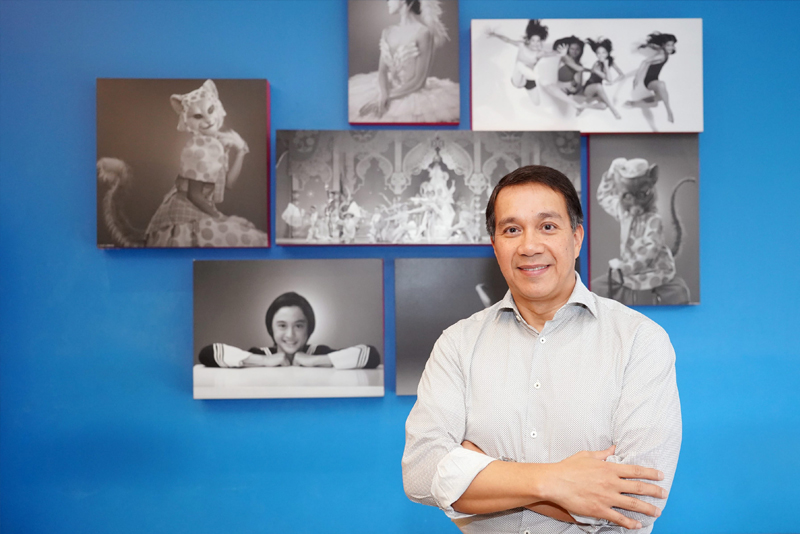 Ayala Foundation president Ruel Maranan shares that CENTEX now has over 1900 graduates. "It keeps on growing. When you speak of CENTEX, it's actually the curriculum beyond the actual schools. We are expanding the curriculum (through arts and culture)."
Together with Stella, Elwince is now returning and performing not only as a scholar but as the newest and proudest Filipino member of ABT, after only a year of training at JKO. What began last year as an intimate gala will now return this November with "Stella Abrera & Rising Stars of American Ballet Theatre Featuring James Whiteside, Principal Dancer, American Ballet Theatre." Under the direction of Sascha Radetsky, it will run on Nov. 7 and 8 at the Maybank Performance Arts Theater in Bonifacio Global City. The beloved Filipino-American prima ballerina now shares the stage with her longtime dance partner, James Whitehead.
"The fundraising benefit is very close to my heart and it made sense for me to share it with a dear friend and colleague," says Stella. This exciting second gala will feature a greater number of company performers than the last which, according to Sascha, would "allow us to present an ensemble of work and a more diverse range of repertoire" that would range from the classical, neoclassic, and contemporary ballet spectrum.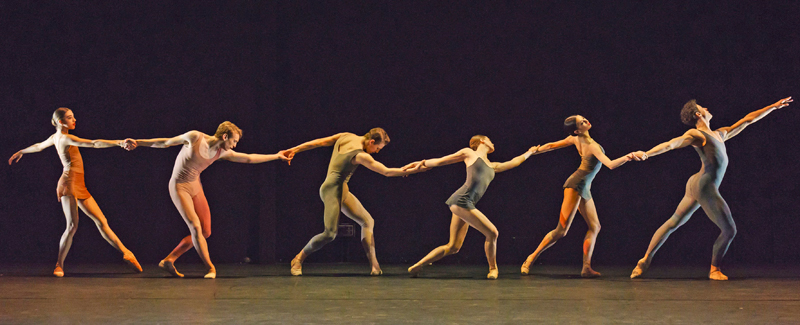 ABT Studio Company performs Interchangeable Text by Gemma Bond, International Draft Works. Photo by Bill Cooper
Just like the first installation, this showcase will be for the benefit of CENTEX (Center of Excellence in Public Elementary Education), Ayala Foundation's flagship education program, of which Elwince was a beneficiary. The partnership between STEPS and CENTEX has allowed students from the underprivileged sector the opportunity to learn dance after class hours. Sofia shares that Elwince was one of those shy and quiet children who began with street dance at STEPS many years ago and gradually found his passion in the world of dance. This November gala is also Elwince's homecoming and these are the moments that make Stella and Sofia beam with pride.
President of Ayala Foundation Ruel Maranan adds, "The personal advocacy of Stella and Sofia, their personal passion, has really evolved into compassion. They've been putting it into action, they've been reaching out, opening themselves up."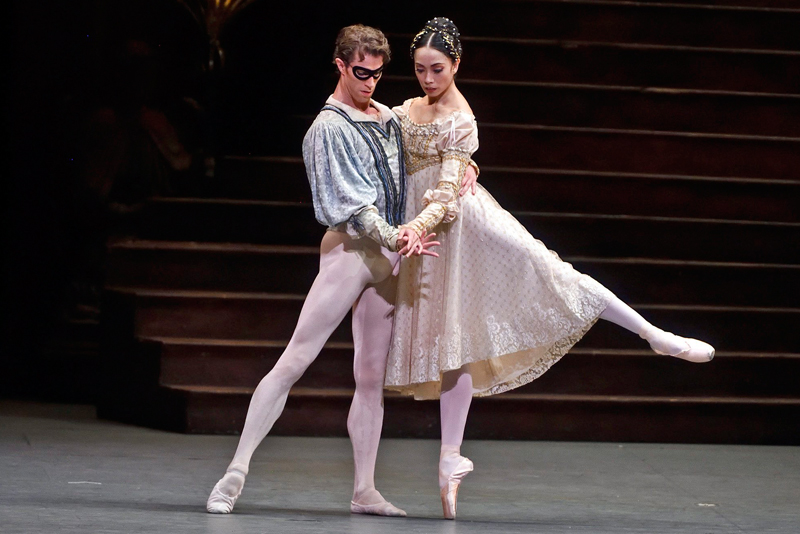 Stella Abrera and James Whiteside in Romeo and Juliet. Photo by Gene Schiavone, courtesy of American Ballet Theatre
If news often tells us how stars are discovered, Sofia and Stella show us how stars are raised.
"There's a lot of guiding in so many ways and not just as far as dance technique, but it's also guiding like a second mother," says Sofia. "That's the hard part of being a mentor. I also get very emotional with these kids because they become like my children." It was only when she took on this role of mother-mentor that she realized that yes, it does take a village to bring up a child.
In this case, though, it took two strong women taking the lead to raise a world-class dancer.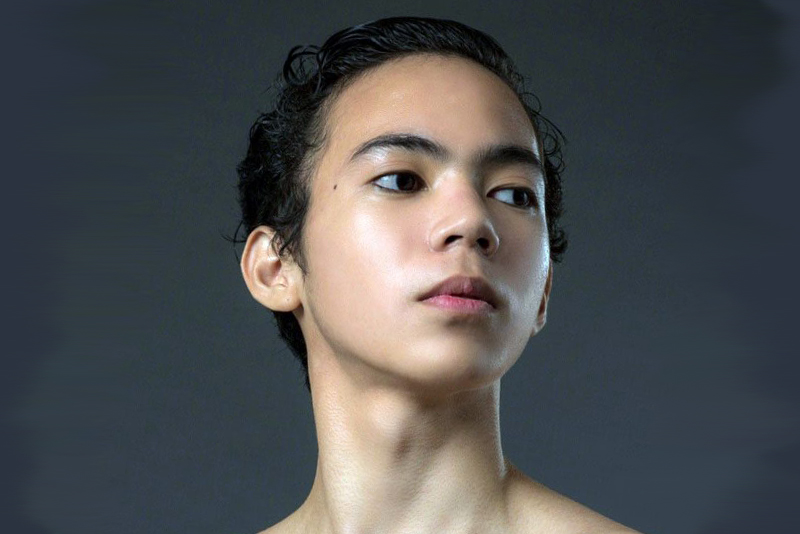 "It felt wonderful to be mentored by some of the finest ballet teachers in the world. It was a great opportunity that I will cherish forever," says former STEPS-CENTEX Tondo scholar Elwince Magbitang.
* * *
Catch Stella Abrera, James Whiteside, and the American Ballet Theatre Studio Company on Nov. 7 and 8 at the Maybank Performing Arts Theater. Tickets will be released starting Sept. 1 on TicketWorld. For information, visit ayalafoundation.org or ticketworld.com.ph.