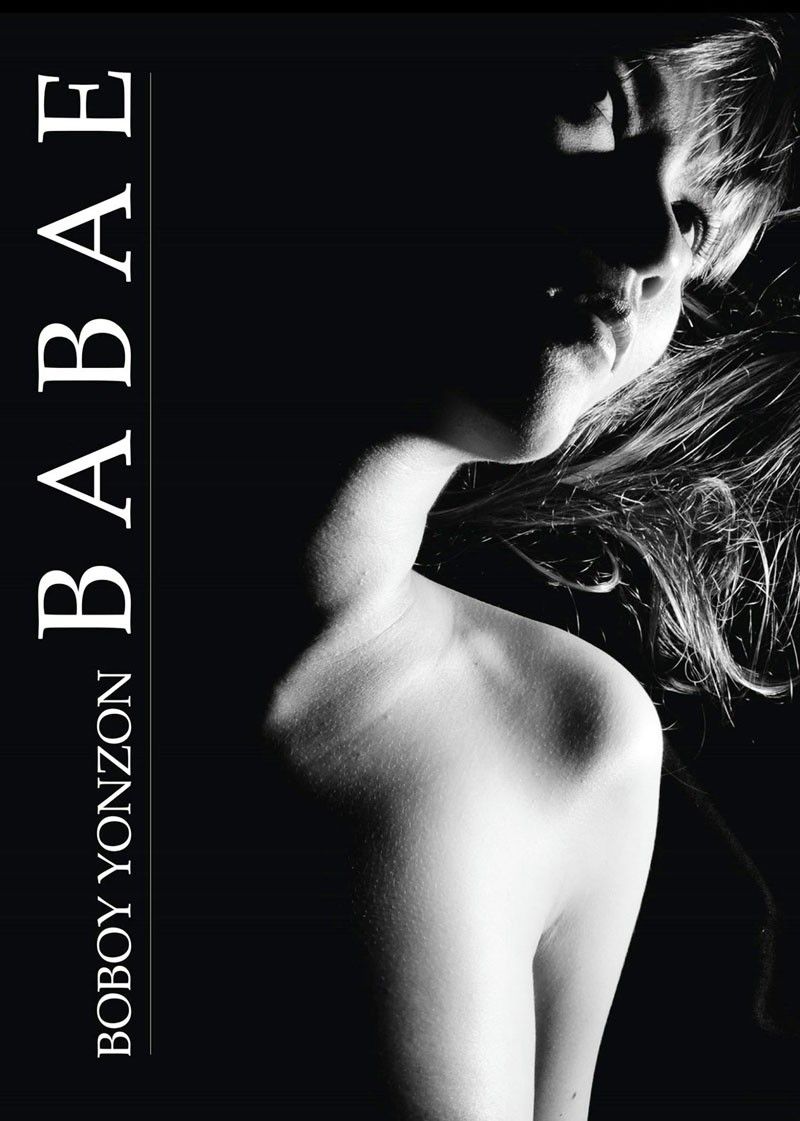 A couple of blurbs from Yonzon's colleagues bookend the collection on the dust jacket flaps.
Celebrating the female form
Launched on March 21 at UP Diliman's College of Fine Arts was Boboy Yonzon's self-published, 220-page coffee-table book Babae, a collection of intimate portraits of 30 women in full color and black-and-white. The copyright dated 2017 is by Onyx Owl, "an imprint of and published by Yonzon Associates, Inc."
A couple of blurbs from Yonzon's colleagues bookend the collection on the dust jacket flaps.
Ace cinematographer Roberto "Boy" Yñiguez writes:
"Photographing a male model, whether for art or for some guilty pleasures, is a study in light through the shape and form of the human figure. Strong emotions are often elicited due to varying cultural taboos.
"To photograph a nude female friend, especially someone who is not used to baring in public, is an expression of the depth of mutual affection between subject and photographer — allowing exposure of the intimacies for the camera and subsequent appreciation by the viewer.
"It is for the purpose of sharing these stunning images created by Boboy's vision that this book is being brought forth."
Wig E. Tysmans, himself a known photographer of nudes, among many other subjects, weighs in:
"There is firmness of purpose about a female nude photograph when the face and not only the female form is captured in a good play of light and shadow.
"To disrobe for Yonzon is a show of a woman's strength of character and confidence, it is fully trusting the photographer to bring out the best of her.
"There is ease in the Yonzon portrait nudes as it reveals an established caring, guarded rapport with his sitters.
"This brings to mind something I once read about nudity… 'The tasteful nude is a form of artful empowerment.'"
Sixteen of the female sitters featured in this volume were in attendance at the launch. Eight more had expressed their desire to be there, except that they were out of the country. And two more who happened to be production assistants (one in an animation company and another from a television broadcast company) couldn't leave work on that day.
If anything, that show of support from his nude models affirmed the collective trust and confidence that he did right by them, not only by way of his creativity that honored their forms and private parts, but by how he has upheld platonic and socratic relations (as in dialogues in chiaroscuro) with everyone.
Most of these photographs were taken many years ago, when the women associated with the photographer through creative work together. None are celebrities, known glamor figures or professional models, so the sittings were casual covenants. Make that friendly forays into eroticism, as confidantes in celebrating those female parts that have always provided aesthetic delight.
Boobs and pubes are both limned and bared in the individual dances of shadow play or as illumined highlights. Alluring miens and poses, enticing curves, cleavage and lissome limbs are just as central as the synergistic fragments that are faces, necks, eyebrows, mouths, lips, nips, butts and hair as a litany of sensuality. My own favorite feature of the female anatomy — sacral dimples — may be found in this catalogue of pulchritude
Nine sections are group-themed with titles that also lead off into poems by the photographer.
An example is "Shadows": "a, I sense her shape by the shadows/ Her body casts on the wall/ b, I see her body by the undulations/ Of the shadows that drape it/ I reach for her/ When the lamp goes off/ And there is nothing but shadows/ All shadows/ Earth shadows./ We go underneath them/ And xyz our shapes/ Until we form all our senses/ That make us floating vessels of light"
Another is "Cosplay": "Why ask her to play the cello?/ When she loves traipsing on the piano./ Is it to imagine how her white thighs/ Grip the instrument shaped from maple / Extruding syrups of music from its knots?/ Let her perform!/ Why ask her to wear cerulean blue/ When she glows like noon in old rose?/ Why ask her to toss her hair/ When she wants it scrimped in a bun?/ Expunge those dreadful sketches in your mind./ Why write a symphony for two?/ the runs, the rests, the climbs/ When she is best solo/ Writhing rhythmic with the piano"
Boboy Yonzon a.k.a. Hugo Yonzon III is a graphic designer, an award-winning television writer and director, educator, multimedia specialist, author and publisher. A previous memorable title of his is The Old Men and the Sex. He also heads Yonzon Associates, a media communications company, and Yonzon Entertainment Syndicate that is into comics, film, and theater production.
Copies are available at Solidaridad Bookstore on Padre Faura St. in Ermita, or through the author. Anyone interested in acquiring a copy may deposit P2,500 to Hugo Yonzon III, BPI Savings Account 0979-1215-98, Tagaytay Branch. An image of your deposit slip may be shown him via FB Messenger. Also provide your full address and say who will receive it. Free delivery within Metro Manila. Courier charge will be added for those outside Metro Manila and the Philippines.