Cocoy Laurel leads 'Guadalupe: The Musical' in September
September 24, 2018 | 6:00am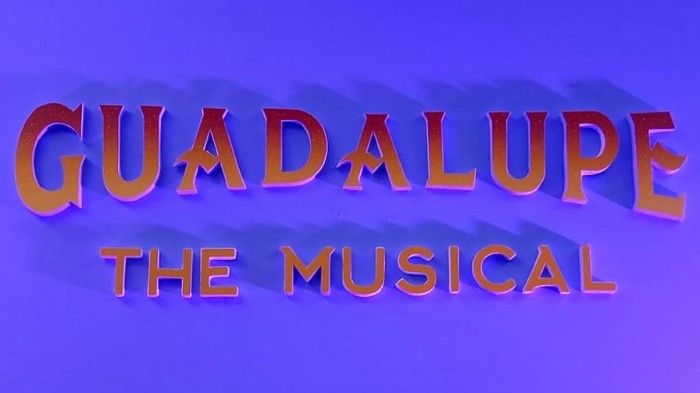 A ghostly apparition, a skeptical bishop, a brutal overlord and a dying man brought back from the brink of death. The amazing story of Our Lady of Guadalupe, Patron Saint of the Philippines and the Americas, has been immortalized in an all-new musical premiering in September.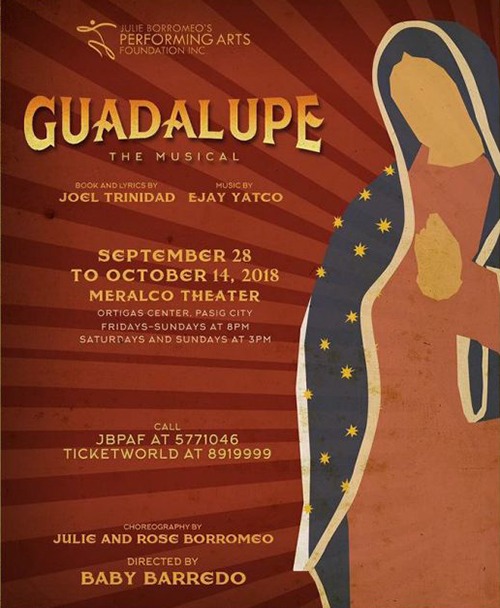 Poster for "Guadalupe the Musical"
Theater legends Baby Barredo and Julie Borromeo are bringing the highly anticipated "Guadalupe: The Musical" as director and producer. The story is based on the mysterious, world-changing events that occurred in 1531 in New Spain, or present-day Mexico.
It is a sweeping theatrical epic that uses history as a backdrop for a uniquely inspiring tale that will appeal to theater-lovers everywhere—regardless of their religious beliefs.
The all-original English-language musical, presented by Julie Borromeo Arts Foundation, was created by award-winning artists Joel Trinidad (book and lyrics) and Ejay Yatco (music).
In his triumphant return to the stage, Victor "Cocoy" Laurel plays the central role of Juan Diego, the humble Aztec mat-weaver who claims to see an apparition of the Blessed Virgin Mary.
Sharing the stage with Laurel are theater stalwarts Lorenz Martinez, Shiela Valderrama-Martinez, Onyl Torres, and Miguel Vasquez, with Noel Rayos, Kyla Rivera, and the aforementioned Joel Trinidad covering various major roles. Joining them all are talented up-and-comers Arman Ferrer, Chaye Mogg and Kuya Manzano; all part of a cast of more than thirty actors, singers and dancers.
The World Premiere of "Guadalupe: The Musical" is sponsored by the friends of Punlaan, a non-stock, non-profit school for underprivileged young women, along with media sponsors BusinessWorld, Malaya and The Manila Times. Punlaan School believes the youth can highly contribute to the society through "economic, social, human and spiritual fulfillment."
"Guadalupe: The Musical" will run at 8 p.m. from Sept. 28 to Oct. 14, 2018 at the Meralco Theater, with with Saturday and Sunday matinées at 3 p.m.