Google, daughter pay tribute to National Artist Levi Celerio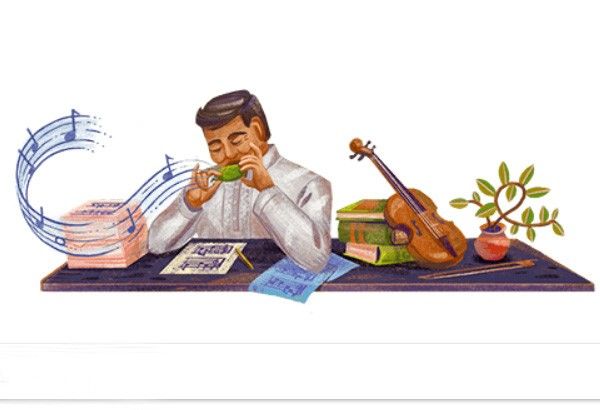 MANILA, Philippines — In celebration of the 108th birthday of National Artist for Literature/Music Levi Celerio, Google Philippines and Celerio's daughter, Levita Celerio Schargel, have paid tribute to the late musical genius.
On April 30, Levi's birthday, Google Philippines launched a doodle that celebrates the works of the late National Artist for Literature/Music.
Celerio is among the most respected and beloved names in Philippine music. He is perhaps best known for being a leaf-player, a feat that netted him a place in the Guinness Book of World Records.
The legendary maestro had written over 4,000 songs in his lifetime. Many of these he had composed for his wife Lina and their children.
"Even after his death on April 2, 2002, his songs keep his love and memory alive," Google said in a statement.
Now based in the US, Levita is among the youngest of Levi's children. In an exclusive e-mail to Philstar.com, Levita shared her most heartwarming stories about her dad and the love songs he created for her and their family.
How 'Manong' Levi discovered he can play music using a leaf
For a time, Levi was recognized as "the only man who could play music with a leaf" by the Guinness Book of World Records.
Levita narrated how her dad discovered his unique talent: "As a young man lost somewhere in the woods carrying nothing but a shirt on his back, a couple of Japanese soldiers came upon him. To make the story short, he had to prove he was a musician. Well, thank God he was able to pick a nice young leaf off of a tree and could play them a song. Dad told me he might have seen teary eyes on them, but anyway, he was allowed to move on, unharmed."
How music became a part of Manong Levi's life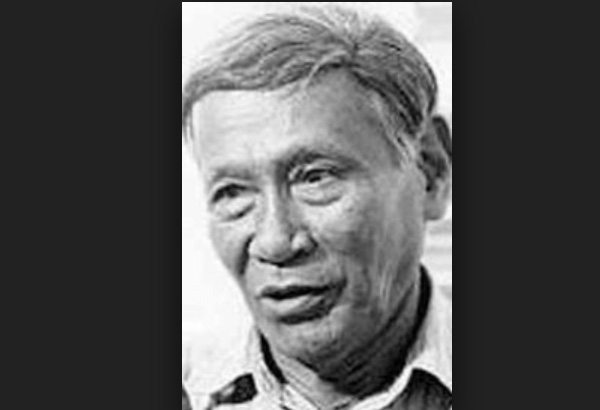 Levi Celerio. Screenshot from Wikipedia
A prolific songwriter, Celerio composed the popular Original Pilipino Music (OPM) songs "Kahit Konting Pagtingin," "Saan Ka Man Naroroon?," "Ikaw," and "Sa Ugoy ng Duyan," to name a few. He also made the folk songs "Ang Pipit," "Ako ay May Singsing," "Itik-Itik," "Waray-Waray," "Pitong Gatang" and "Dungawin Mo Hirang," to name a few.
"I loved waking up to my dad's violin playing outside near my window when I was little," Levita recalled.
"Many times when lyrics just came to his head and he had nothing to write on, he would pick up a piece of gum wrapper, or a cigarette pack liner to scribble on before it became famous. I was lucky enough to be on his lap as a little girl when he did things like that and see this incredible man do his work."
For his many contributions to Filipino music, in 1997, Levi was hailed as National Artist for Literature/Music.