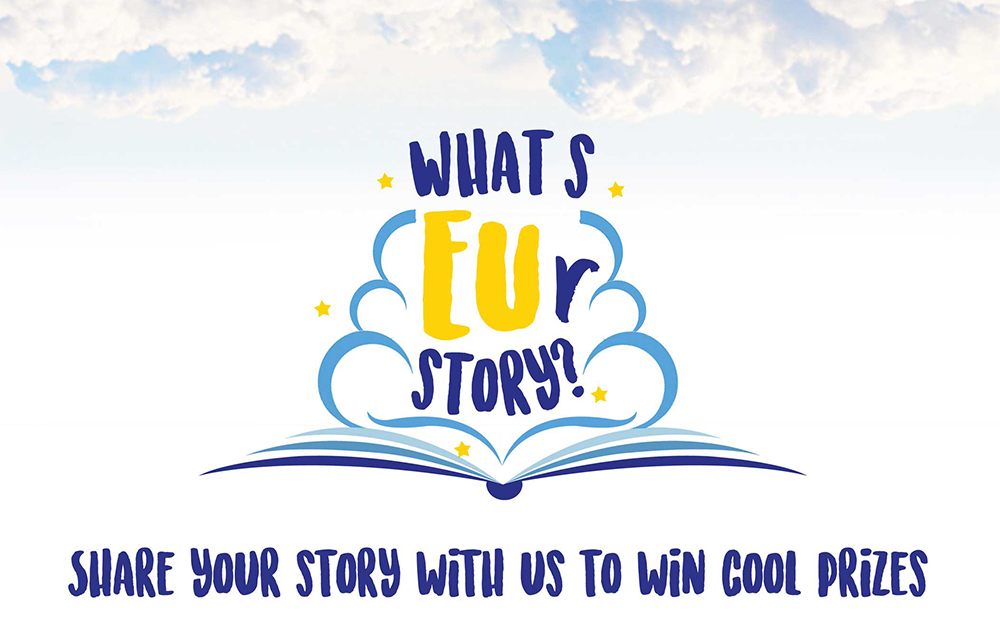 What's EUr Story is an essay competition that aims to shine the spotlight on European experiences and influences of young Filipinos. Released
EU essay contest 'What's EUr Story?' extended
(philstar.com) - June 15, 2017 - 5:50am
MANILA, Philippines — Starting to feel the pressure of a looming deadline?
The cutoff date for entries to "What's EUr Story?" has extended to June 30, 2017.
Relax, because now, you still have plenty of time to keep refining your essay submissions to the contest.
What's EUr Story is an essay competition that aims to shine the spotlight on European experiences and influences of young Filipinos. We want to you're your personal tales, or accounts of those close to you on how the European Union has inspired you.
Did you have the chance to visit countries in the European Union? Has the culture or society of those member states affected your lives here in the Philippines in any way? Have you encountered any partners of the EU Delegation to the Philippines and have these partner NGOs, CSOs, government institutions and other networks have inspired you or made an impact in your lives? These are the stories that we want to hear.
European Union Ambassador Franz Jessen commented on the quality of the essays that the contest has already received. "The entries have been continuing to come in and the early signs point to the contest reaching an exciting conclusion."
Aside from EU Ambassador Jessen, National Artist for Literature Sionil Jose will serve as a juror in this year's essay writing competition.
The competition is open to all Filipino citizens aged 16 to 35 years old. The competition will be divided into three categories: High School Students, College Students and Open Category.
From the winners in each category, a grand prize winner who will be announced who will receive an iPad tablet along with a series of other exciting prizes. The other two category winners will be given gadgets. Ten best works will also be selected from the finalists in each category, and will be included in a compendium of the best essays submitted in the competition.
Aside from being included in an anthology of literary works that will be published by the EU, the category winners of the competition will have their winning essay featured in Philstar.com, a major online publication and a partner of the EU Delegation to the Philippines for this competition.
To learn more, visit the competition's Facebook page at facebook.com/WhatsEUrStory.