A transformative vision for culture and the arts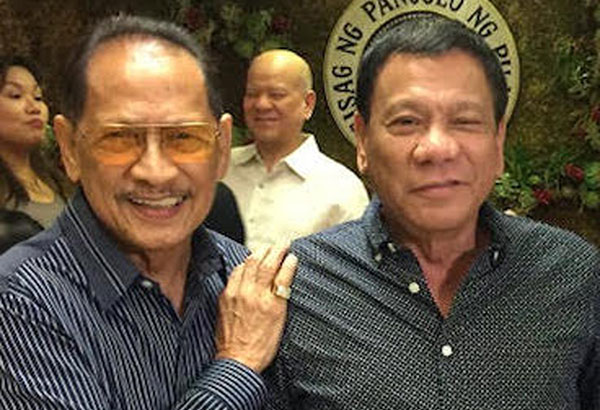 MANILA, Philippines - We in the Cultural Center of the Philippines (CCP) are here to serve one cause, which is art. Art is color blind, or rather, it embraces all colors. Indeed, art should have no political color whatsoever. It doesn't take any sides. If there is one thing art should be for, it is for Humanity with a capital H. For art in essence is about enriching the soul of the human being.
As the new CCP president, my mission is simple. It is to continue what I have always been doing and will continue to do up to my last breath. This mission is almost pentecostal for it is all about Apostolate for Art and Culture. I enjoin every Filipino citizen to help me in this Apostolate — spreading the good news of art to all the corners of this archipelago. For it is art that will save us as a nation, as a people, as one humanity.
For too long, the state of culture and the arts constituted a virtual fiefdom. CCP, true or not, has been perceived to be elitist, reflective of the political power that emanated from imperial Manila, whose perspective of arts and culture made quality global performances accessible only to the elite, thus endangering the preservation of traditional and indigenous forms of art and culture from being passed down to the next generations of Filipinos.
My vision for CCP is multi-vision: a thousand points of light all over the Philippines. CCP will not be a stationary solid edifice of cultural and artistic performances reserved for the few. I see it as a living enabler: enabling the world's art to reach our people in the remotest of our regions and at the same time enabling the birth of raw, unrecognized artists from the unreached parts of the country. Wherever the artist may be — singer, dancer, painter, sculptor, filmmaker, actor, or writer — CCP will be there.
At the same time, CCP will help kindle the fire of appreciation of the arts in our people through passionate and dedicated cultural blazers in every region. I urge all of us here in CCP to light the pentecostal fire in select individuals who share our vision of art as our people's salvation.
We therefore propose a "Transformative Vision" wherein the best of Filipino Arts and Culture will ennoble our race and country through the following measures:
Place all existing agencies of arts and culture under the management of a new Department of Culture and the Arts. This will set one clear guiding vision intended to touch the lives of people from the grassroots to highest level of society.
Transforming CCP complex into an autonomous Cultural Heritage Tourism Zone. This will radically engage the holistic cooperation, and further cater to the emerging needs, of artists and entrepreneurs alike toward their cultivation in an increased number of excellent performance centers and opera halls brilliantly intertwined with souvenir shops, malls and cinemas.
In line with the presidential thrust towards "federalism," a mini-CCP can be established in every region. This shall open access through a two-way flow of performing arts from highly urbanized centers to and from even the most depressed Filipino communities. Indigenous dances, music, weaves, and heritage shall be raised to global class while our indigenous people in hinterland regions can comfortably enjoy the uplifting concertos of Beethoven or the magical operas of Mozart or the riveting pop musical dramas of Les Miserables or Phantom of the Opera.
Creativity and arts shall comprise an essential part of primary and secondary education curricula. And with teachers expertly trained in the use of creative arts to enhance the teaching process and save the young students from languor, boredom and depression.
Finally, arts and culture can become a critical and vital complement in the campaign against youth drug addiction. This will transform drug-crazed Filipino youth by stimulating their minds towards creative and positive synergies and substituting their craving for synthetic and destructive drugs, as well as harmful computer games.
This will of course not happen overnight. We will certainly face challenges. There will be hurdles, which will be set up by naysayers with their own selfish visions and ambitions. But as the curtain of Act One of my tenure as president is now being raised, I invite one and all who share my boundless passion for arts and culture to perform with me, for we are all players in this venture. Let us begin to play our roles as professionals for the enrichment of the soul of this nation.