New exhibits and designer toys at Secret Fresh
MANILA, Philippines - "Milk," an exhibition featuring Latvian visual artist Jana Brike, designer and illustrator Galaxie, Bree Jonson and Tawnie Tantay, are currently view at Secret Fresh gallery.
Works by American contemporary artist Ron English, featured in "Ron English X Secret Fresh," are also on view.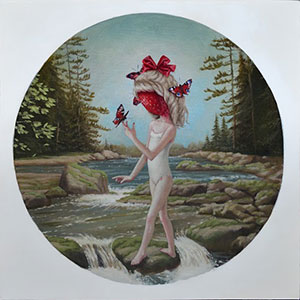 "The Wild Strawberry" by Jana Brike
Secret Fresh is at the ground floor of Ronac Art Center, Ortigas Ave., Greenhills, San Juan. For information, email secretfreshinfo@gmail.com, like Secret Fresh on Facebook, or follow @secretfreshgallery on Instagram.