Romulo Galicano's 'A Brush with History' at The Crucible
MANILA, Philippines - Romulo Galicano shares the works he produced when he was a student at the University of the East under the tutelage of the late Florencio Concepcion, in "A Brush With History," which is on view at The Crucible Gallery, fourth floor, The Artwalk, SM Megamall A, Mandaluyong City.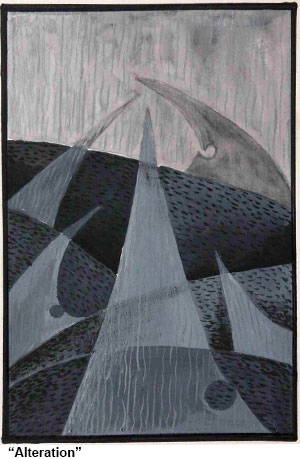 The works consist mostly of so-called "plates," which are rigorous exercises in design and composition, visual perception and chromatic exercises, aimed at instilling in the student the essential discipline integral to the practice and art of painting.
In his birthplace Carcar, Cebu, Galicano trained under former dean of UP Fine Arts Cebu, the late Martino Abellana, who himself studied under National Artist Fernando Amorsolo. Abellana, admitting that he had taught the young student everything he knew about painting, encouraged Galicano to take up Fine Arts in Manila, where better opportunities awaited him. Armed with a letter of introduction to another Cebuano artist, Sofronio "SYM" Mendoza, Galicano sailed to Manila, and the rest is history.
For inquiries, call 635-6061.